Let us help you plan your Easter dinner! We have put together all the best main dish ideas, Easter side dish ideas, potato dishes, fruit salads, and desserts to make your complete Easter menu a success.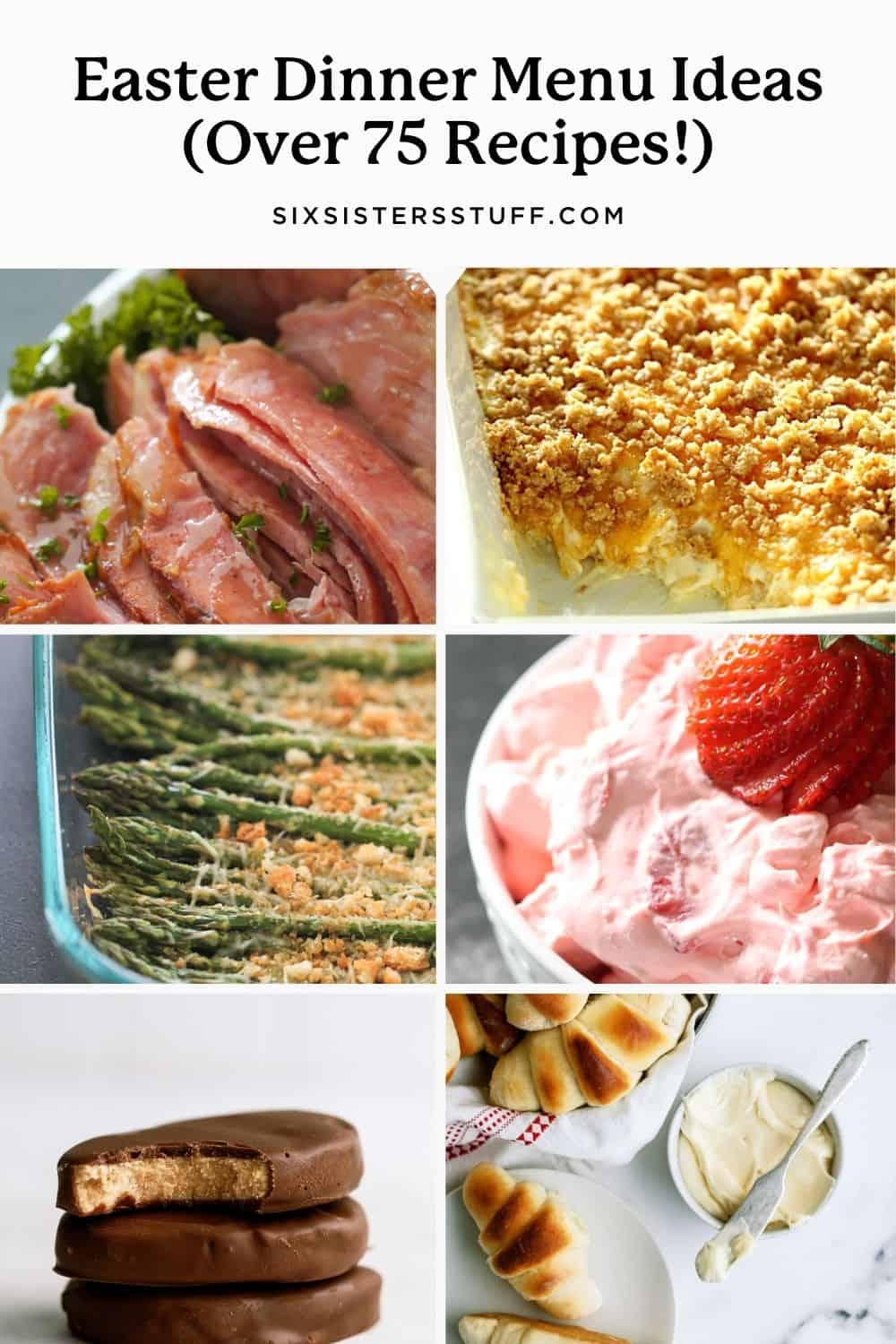 Easter Dinner has always been a favorite of ours and we are ready to help you plan out your perfect Easter Dinner Menu!
We have over 75 recipes that you could use for Easter dinner. These recipes include:
Let's get started!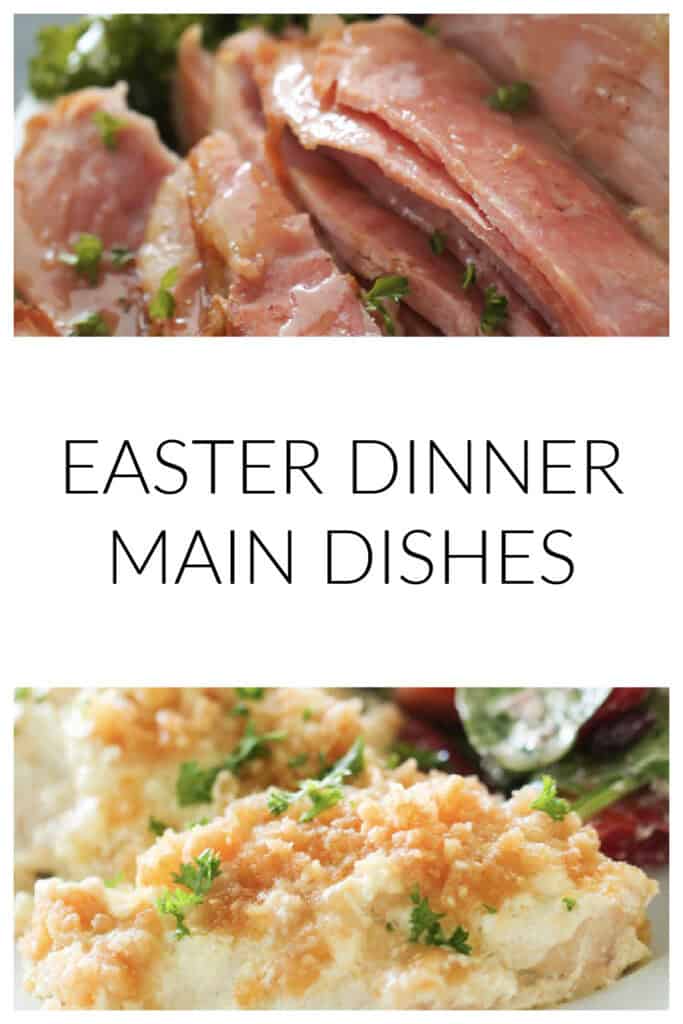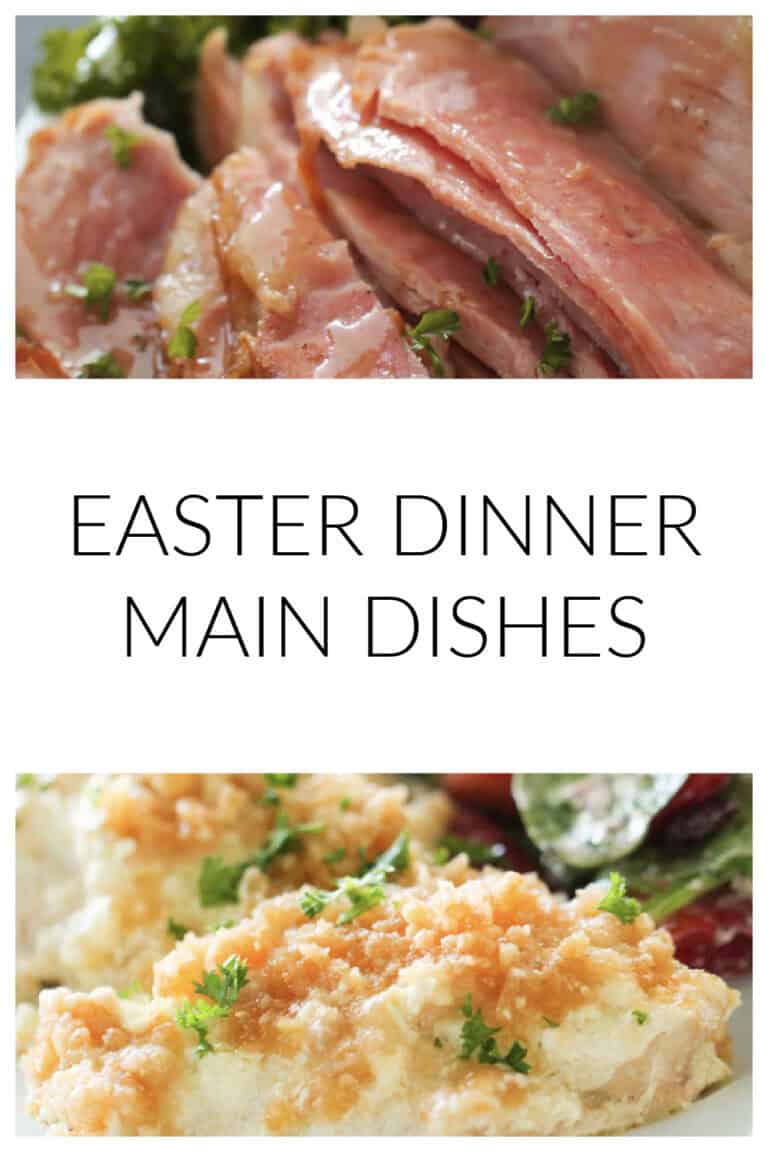 Popular Ham Main Dish Ideas for Easter:
We grew up always having ham for Easter, but there are also many options that you could have instead of ham (see below)!
Here are some of our favorite ham main dish ideas for Easter:
Easter Dinner Ideas (NO HAM):
Here are some of our most favorite dishes to serve for Easter dinner that do not include ham.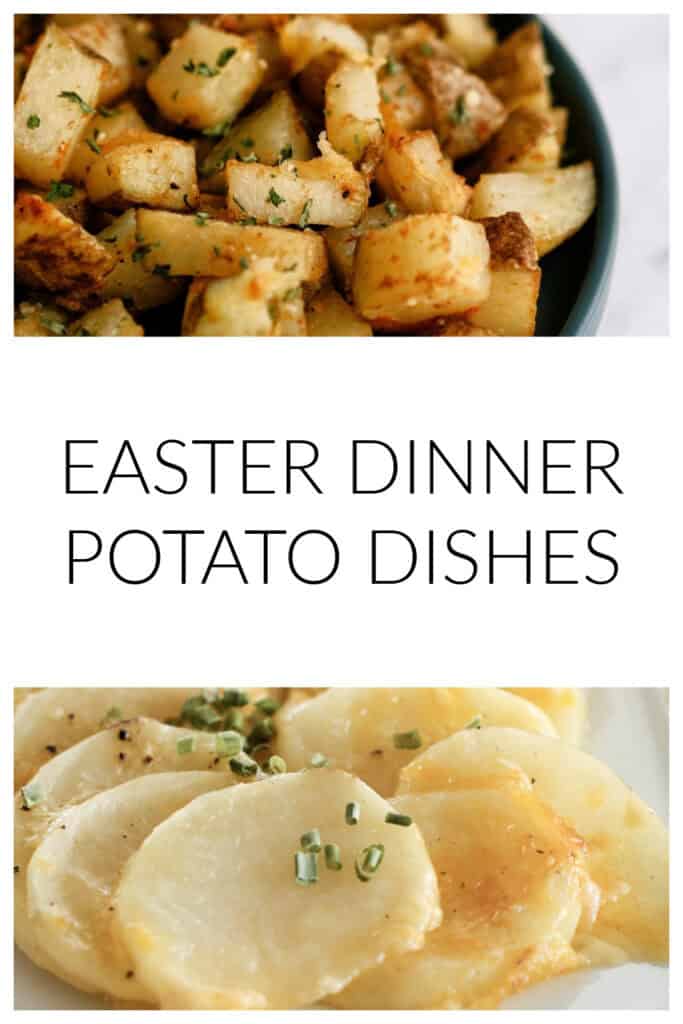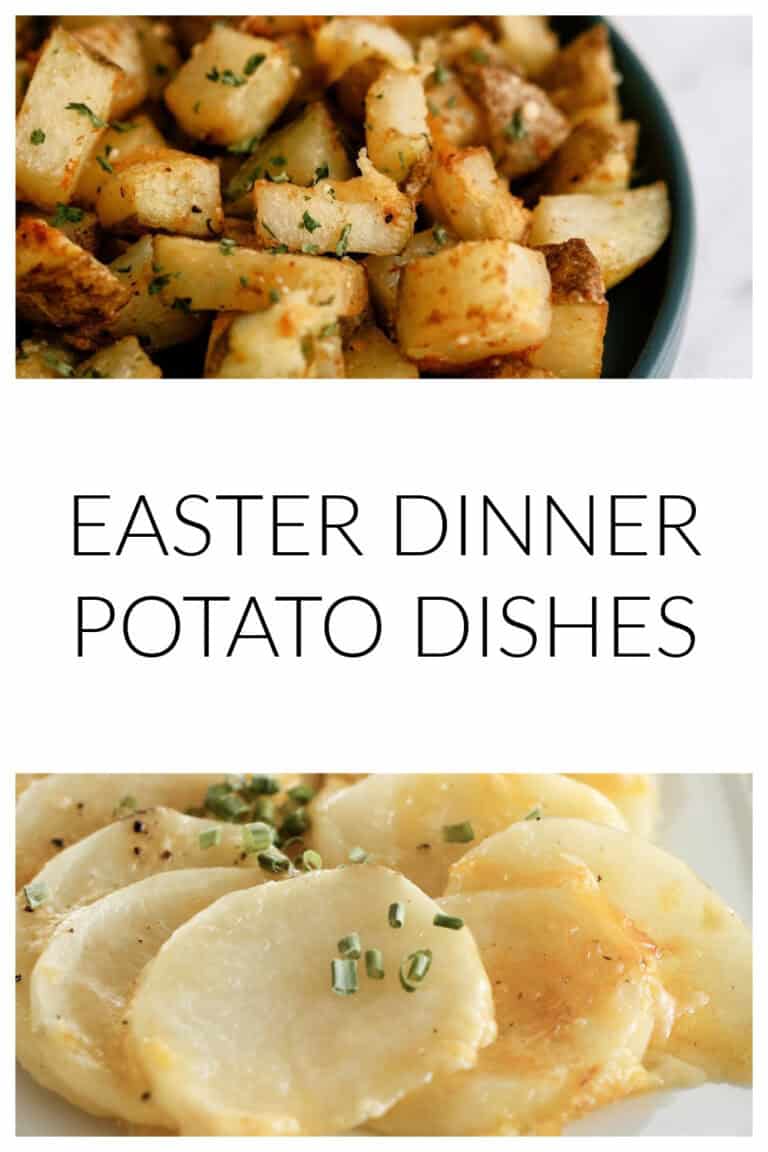 Potato Side Dishes for Easter Dinner:
Ham and potatoes just go perfectly together, but these potatoes really pair wonderfully with any main dish.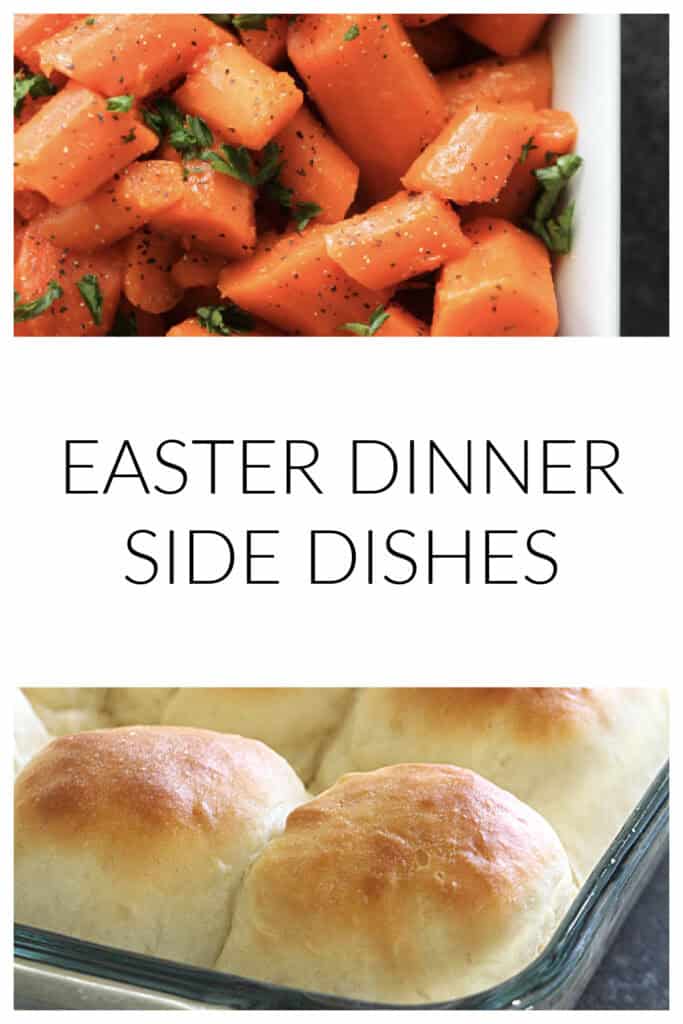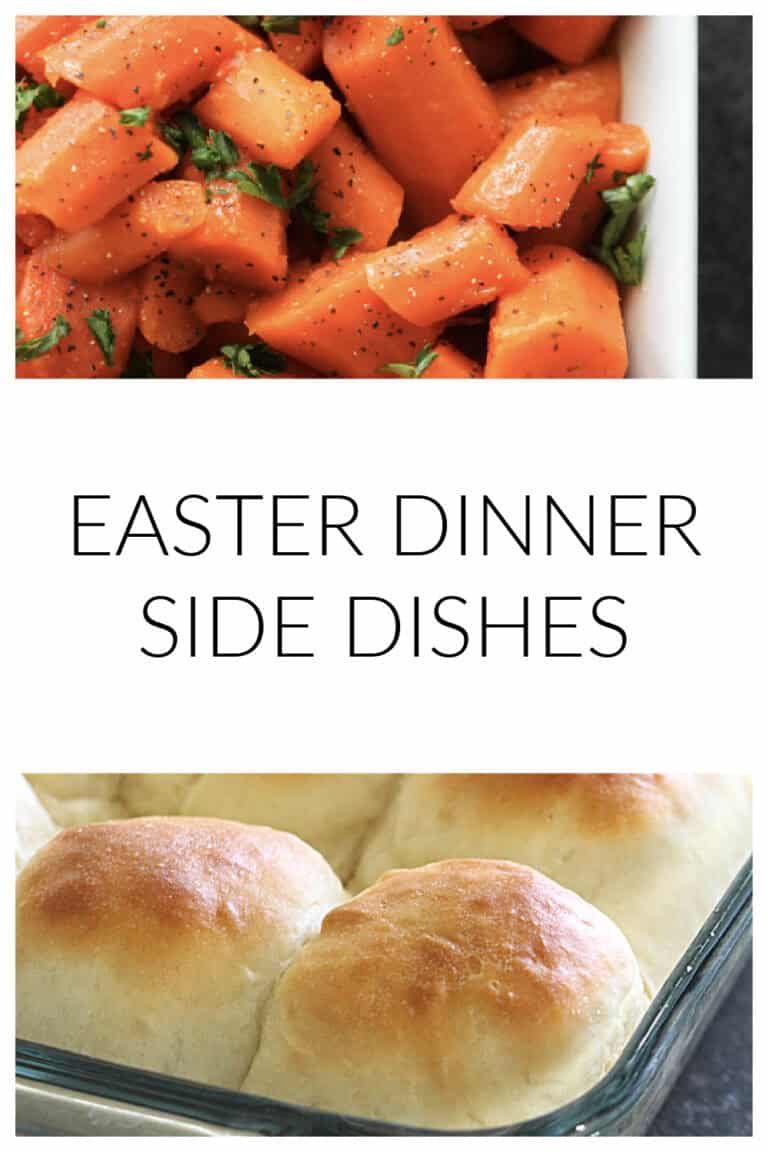 Other Side Dish Ideas for Easter Dinner:
Some simple and delicious side dishes that will be perfect for your dinner!
We love to serve some type of vegetable and then also some type of bread or rolls.
These are our most popular side dish recipes on our blog!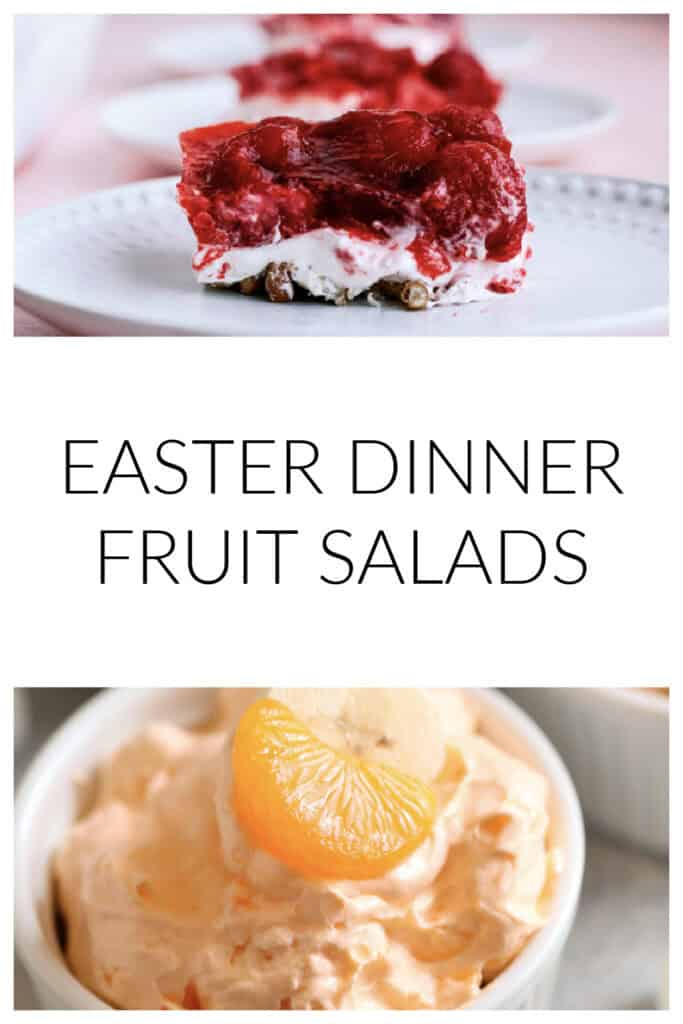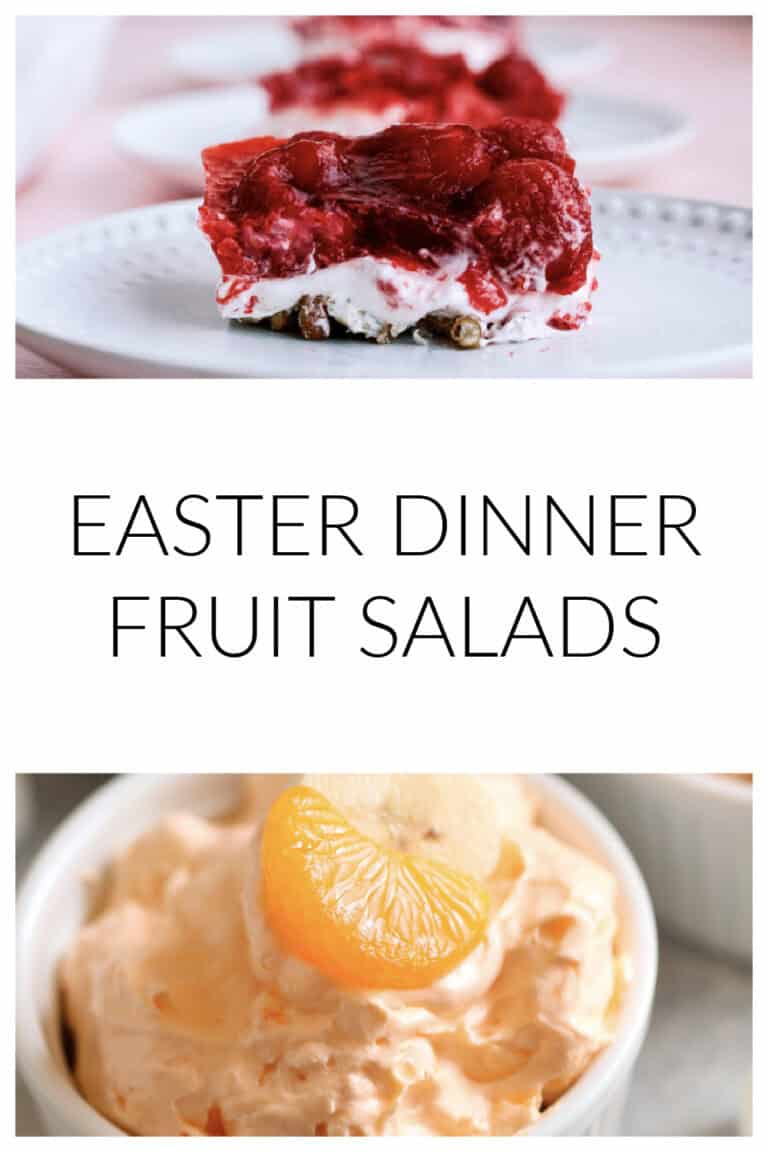 The BEST Fruit Salads for Easter Dinner:
Our family LOVES fruit salads – Jello salads, fluff salads, fresh fruit salads – they are all delicious!
Some might say these salads could be classified as a dessert, but we say you do whatever feels best to you!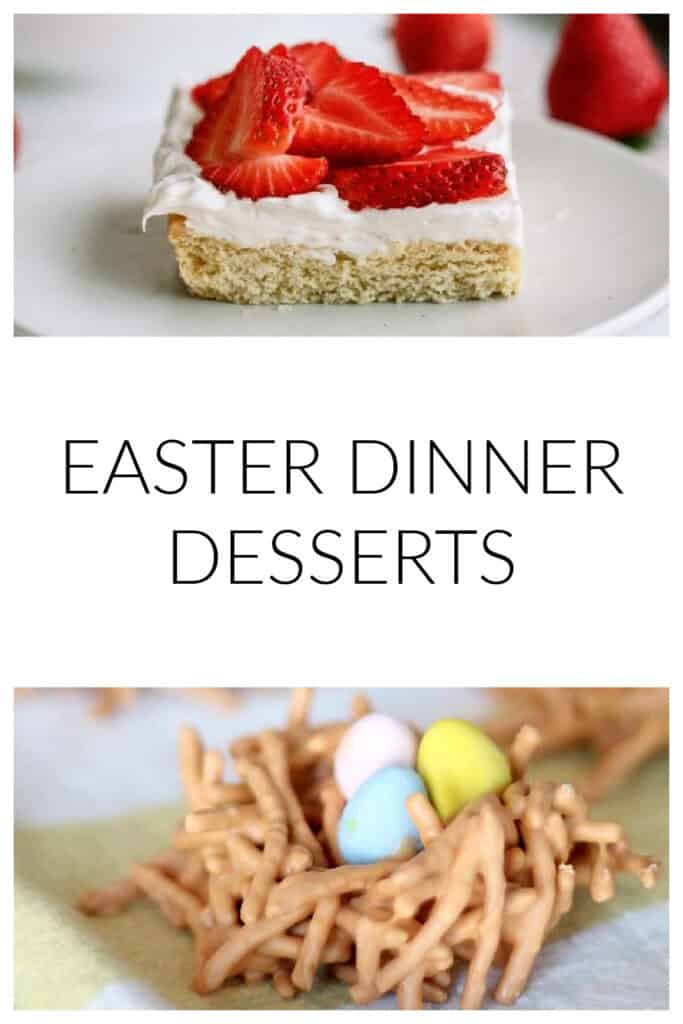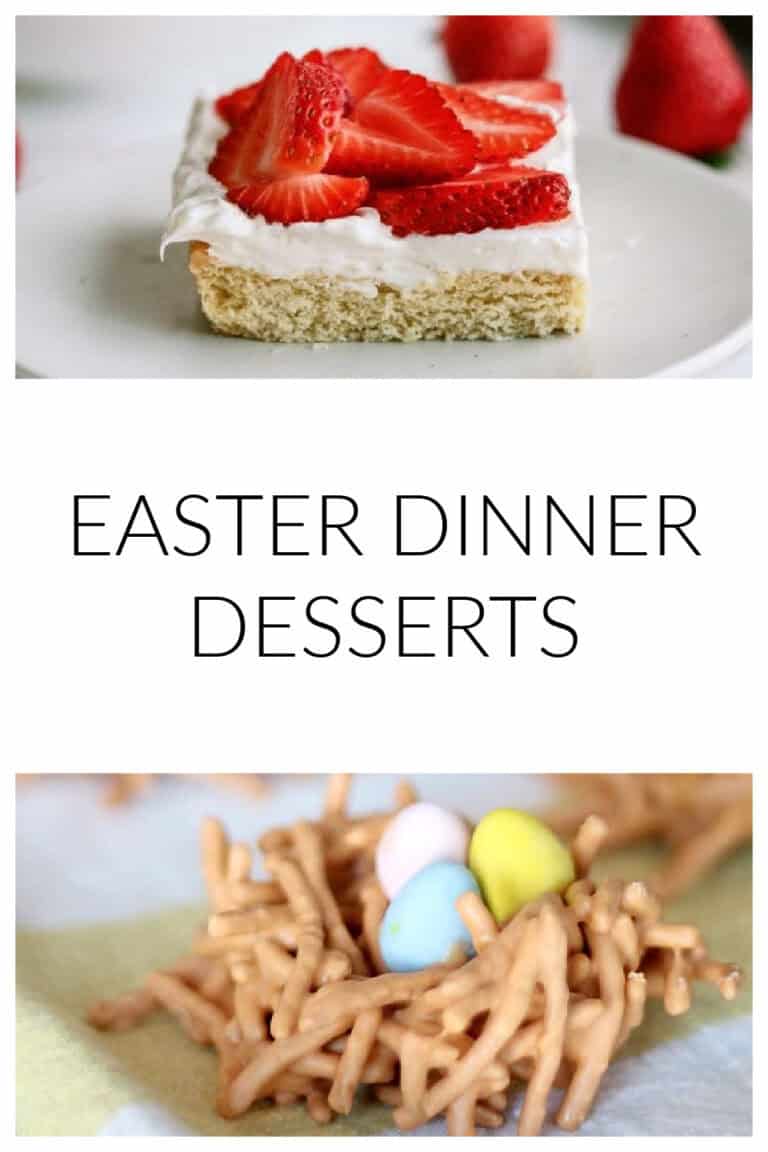 Our Favorite Easter Dessert Recipes:
When it comes to Easter dinner, the dessert is a crucial part!
You can do something light and fruity or go the more traditional route of carrot cake.
Whatever you do, it will be delicious!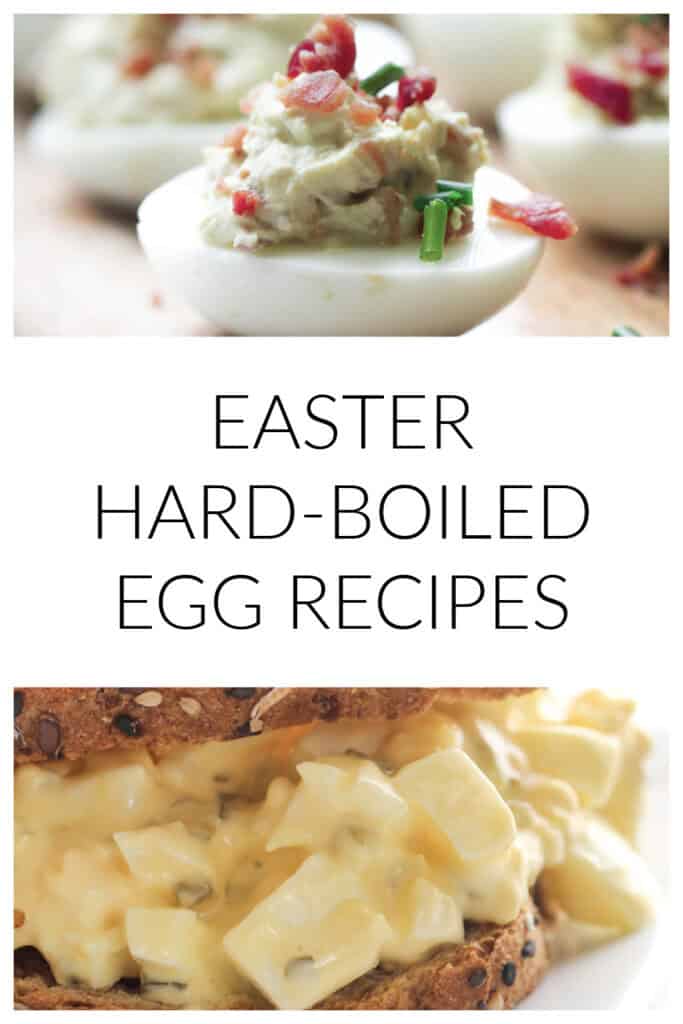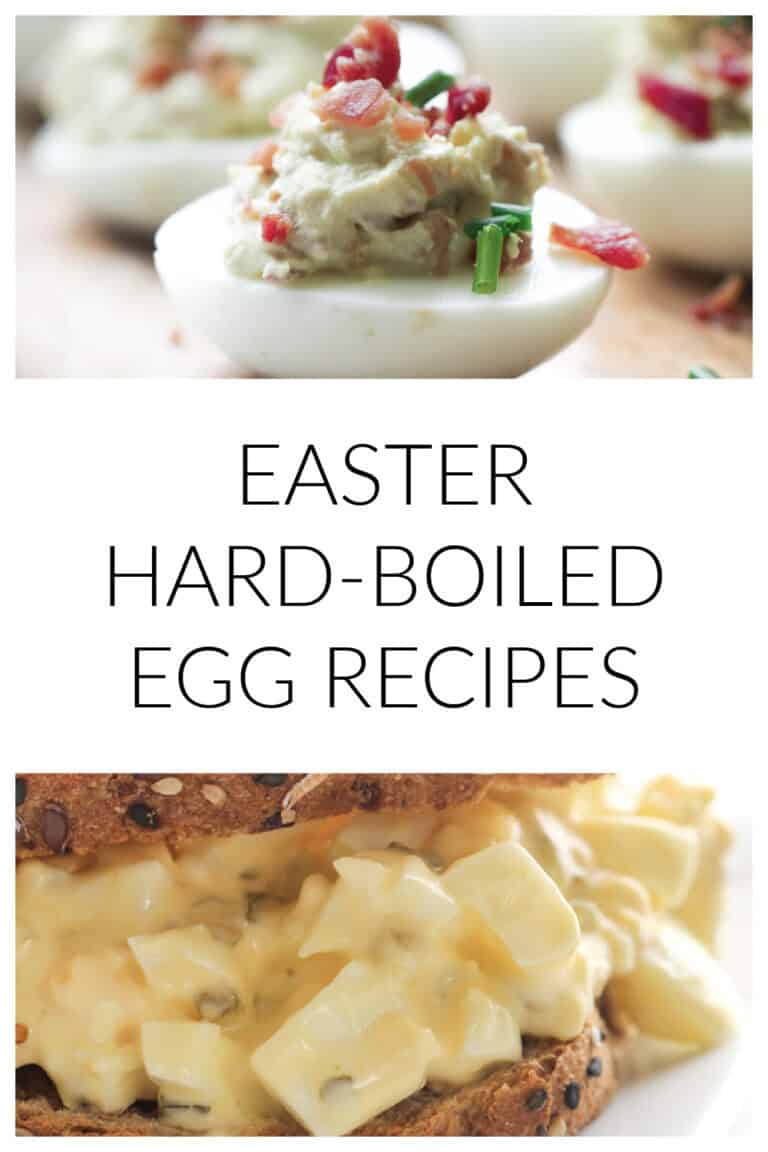 The Best Hard-Boiled Egg Recipes:
If you have leftover hard-boiled eggs from your Easter festivities, be sure to try one of these recipes!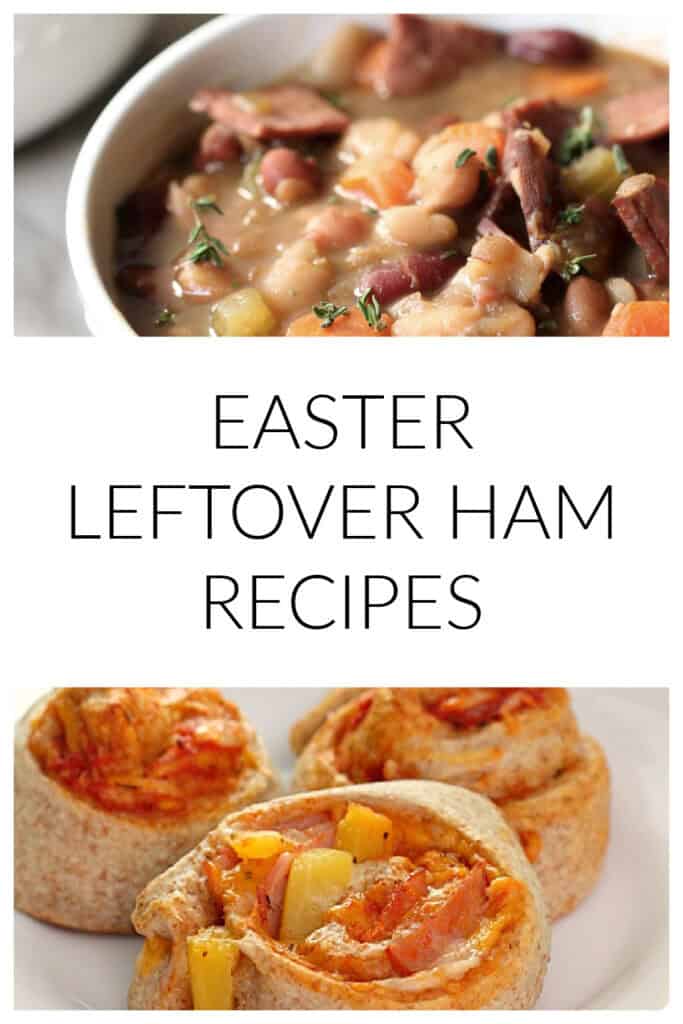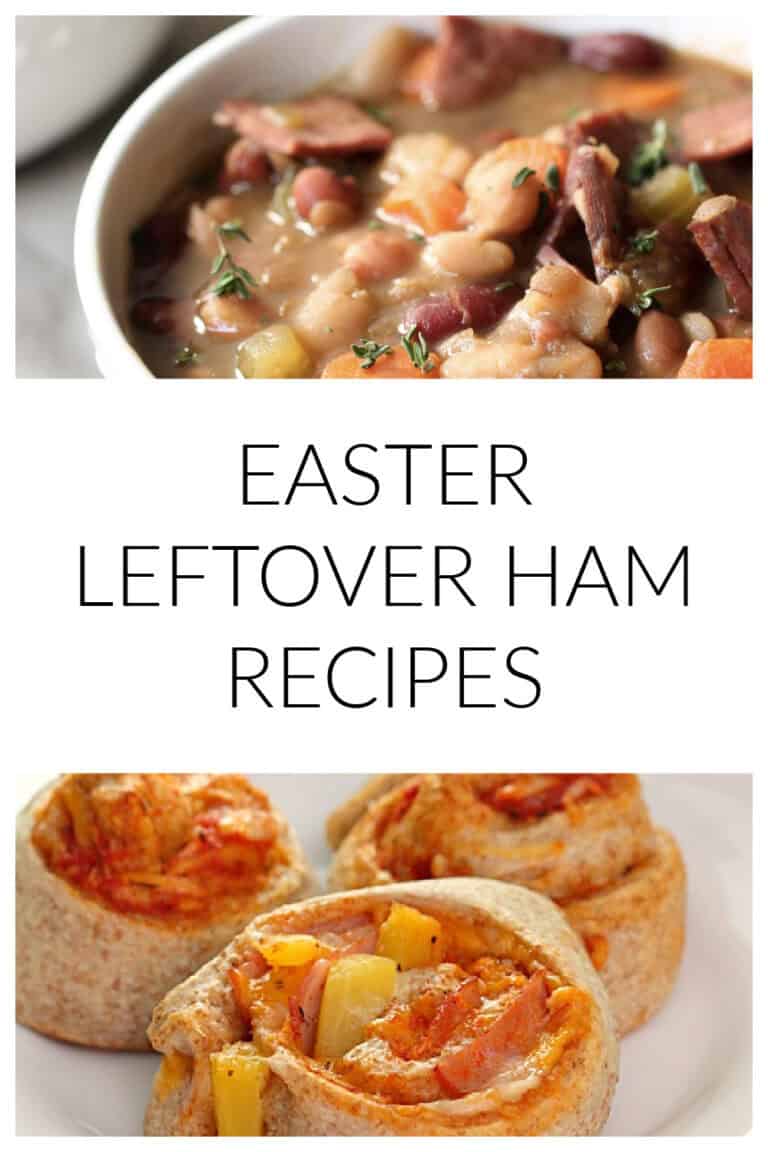 Our Favorite Leftover Ham Recipes
If you happen to have leftover ham after Easter dinner, here are some great ideas of what you can make with it.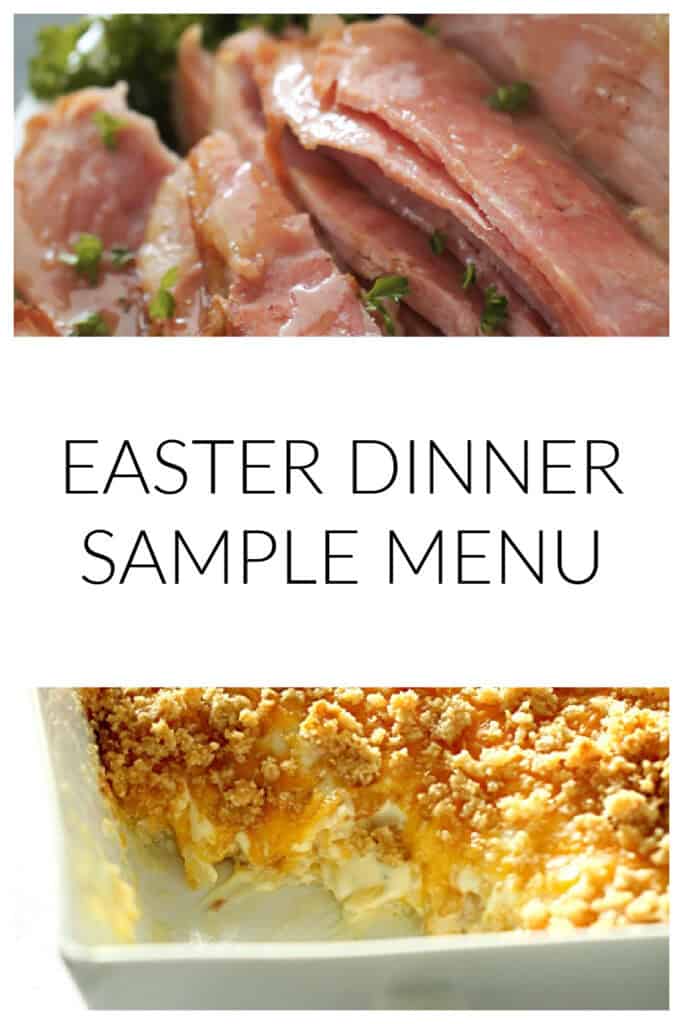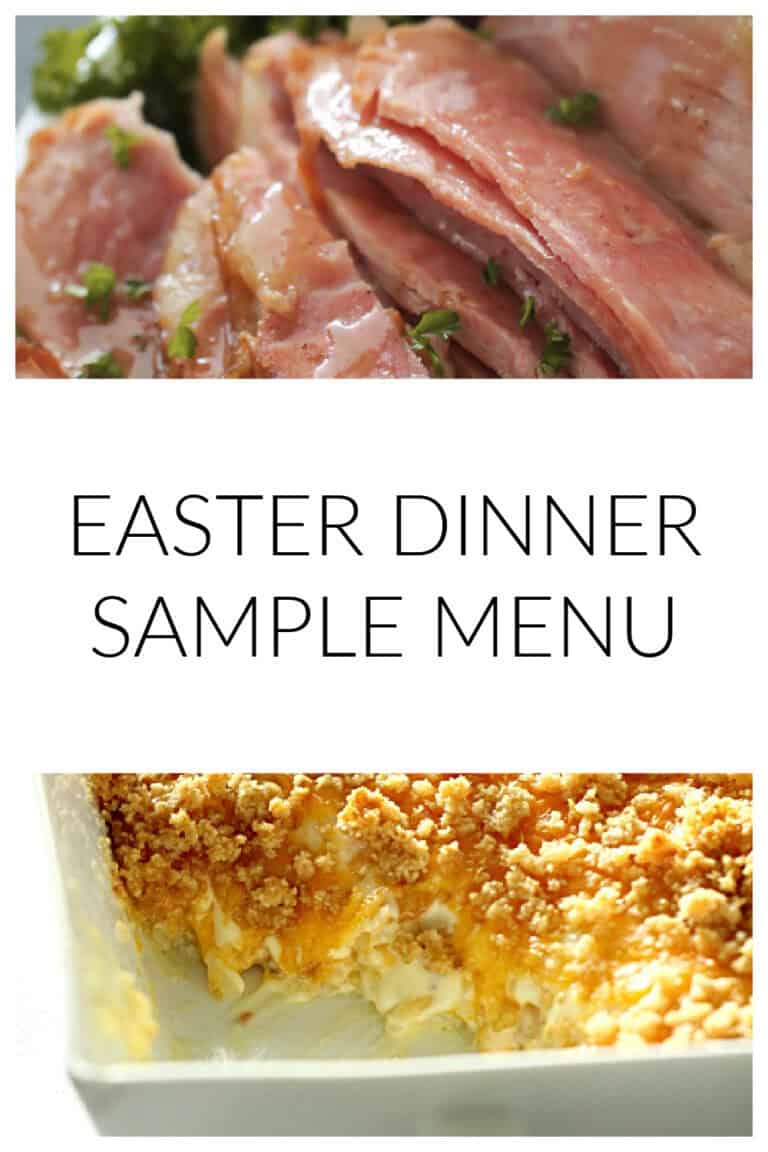 Our Easter Dinner Menu:
We like to keep it pretty traditional.
This is what our Easter Menu usually looks like:
More Easter Fun!
We love all things Easter! Be sure to check out some of our other favorite Easter posts:
If you have an Instant Pot, be sure to watch how you can cook and dye your eggs in your pressure cooker!