This 5 Minute Pistachio Salad, honestly takes five minutes, if that. It is so fast, and full of delicious flavor. You are going to love how simple and delicious this side dish or dessert is. It is so sweet and light, you could serve it as either one.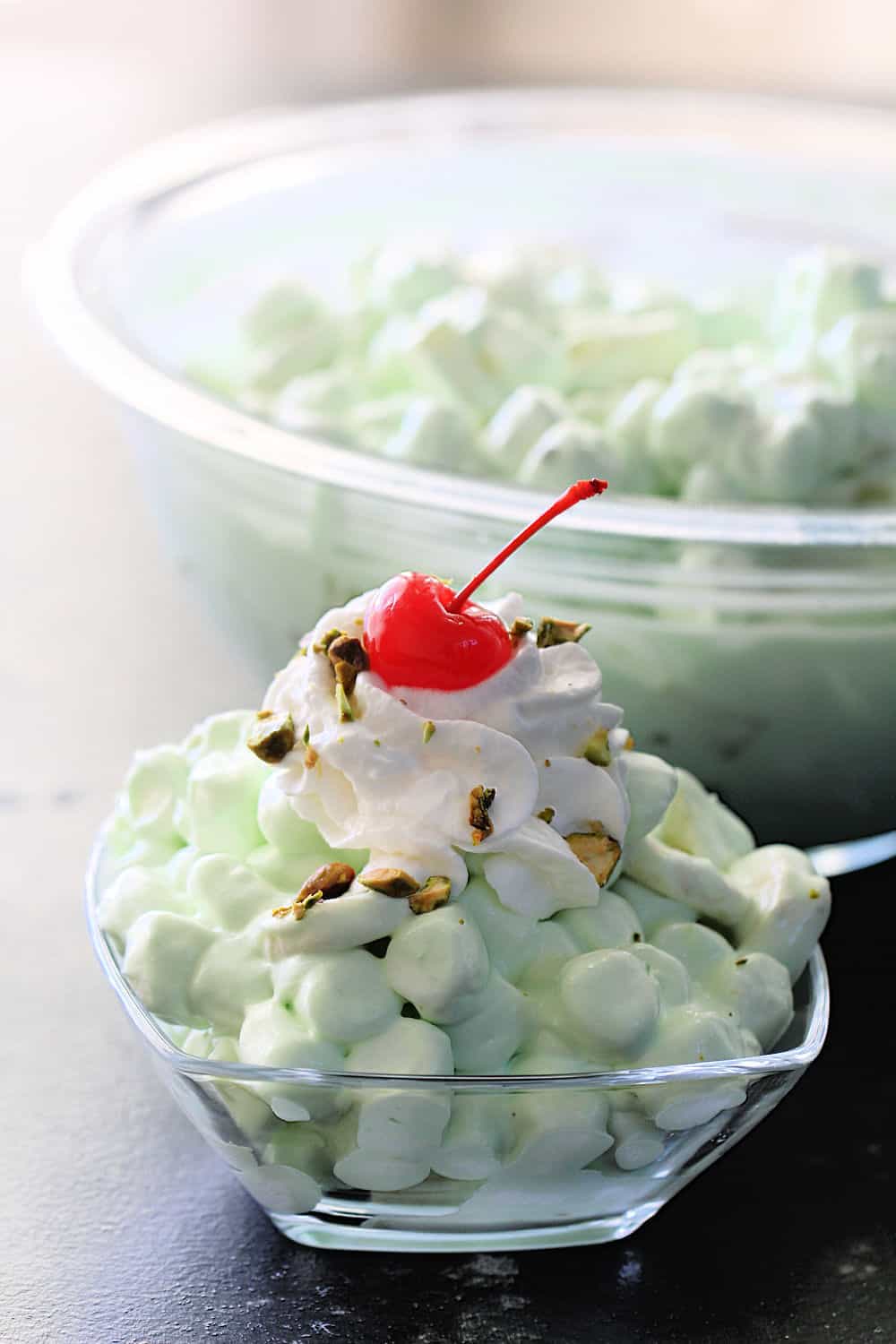 This 5 Minute Pistachio Salad Recipe is seriously the easiest side dish to throw together. Light, fluffy and perfect for summer (or any time of year, really.) We often have it during the holidays.
I like to serve it around Christmas time, because I love the stunning, light green color. It is so easy to make and throw together, and has the most amazing flavor, with little bits of pistachio.
You could even serve this as a dessert, because it is so sweet and yummy.
You will want to try our delicious Strawberry Jello Fluff Salad. It's a family favorite at most parties!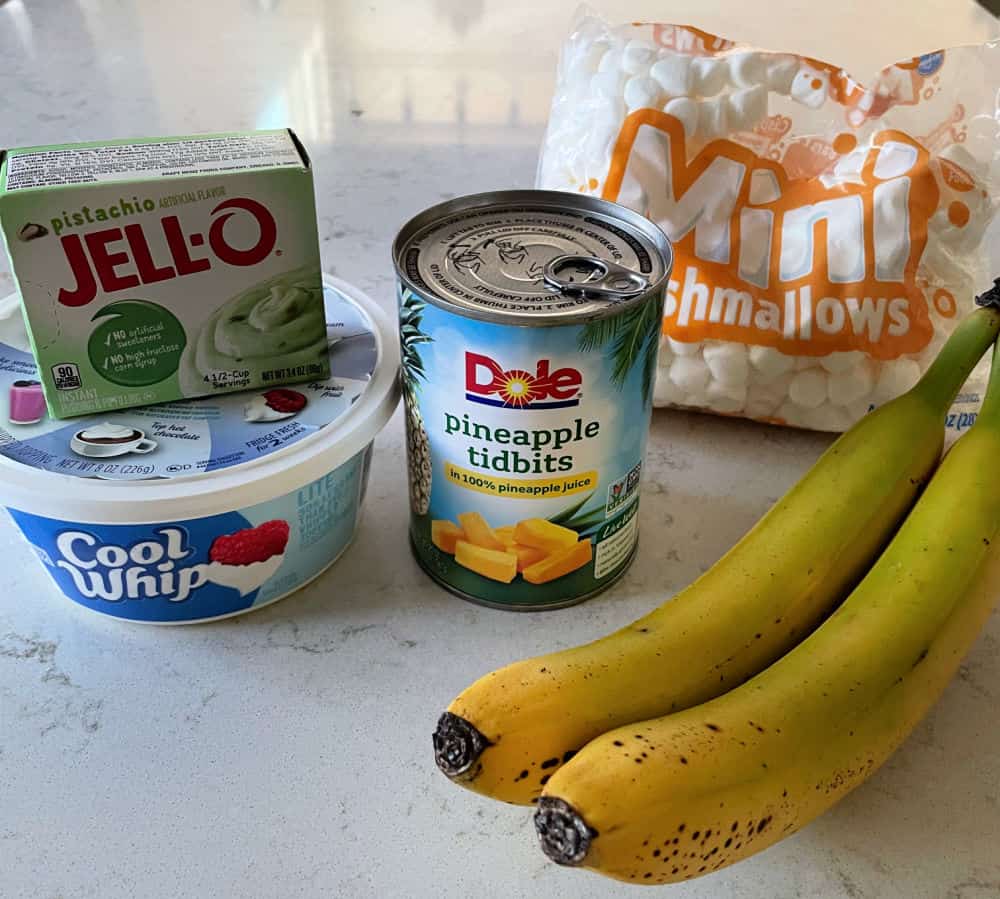 Ingredients needed for this yummy jello salad:
20 ounces pineapple tidbits (or chunks)
1 (3.4 ounce) box instant Pistachio Pudding
8 ounces Cool-Whip (lite works too)
2 bananas sliced
2 cups mini marshmallows
How to make five minute pistachio jello salad:
Step 1: Combine the instant pistachio pudding mix, with the pineapple juice that you drained from the pineapple. Stir until well combined and fully incorporated.
Step 2: Fold in the whipped cream, until fully combined.
*I used a rubber spatula for this step. Be sure to scrape the bottom of the bowl, because the instant pudding is thick and sugary, and difficult to fully mix in.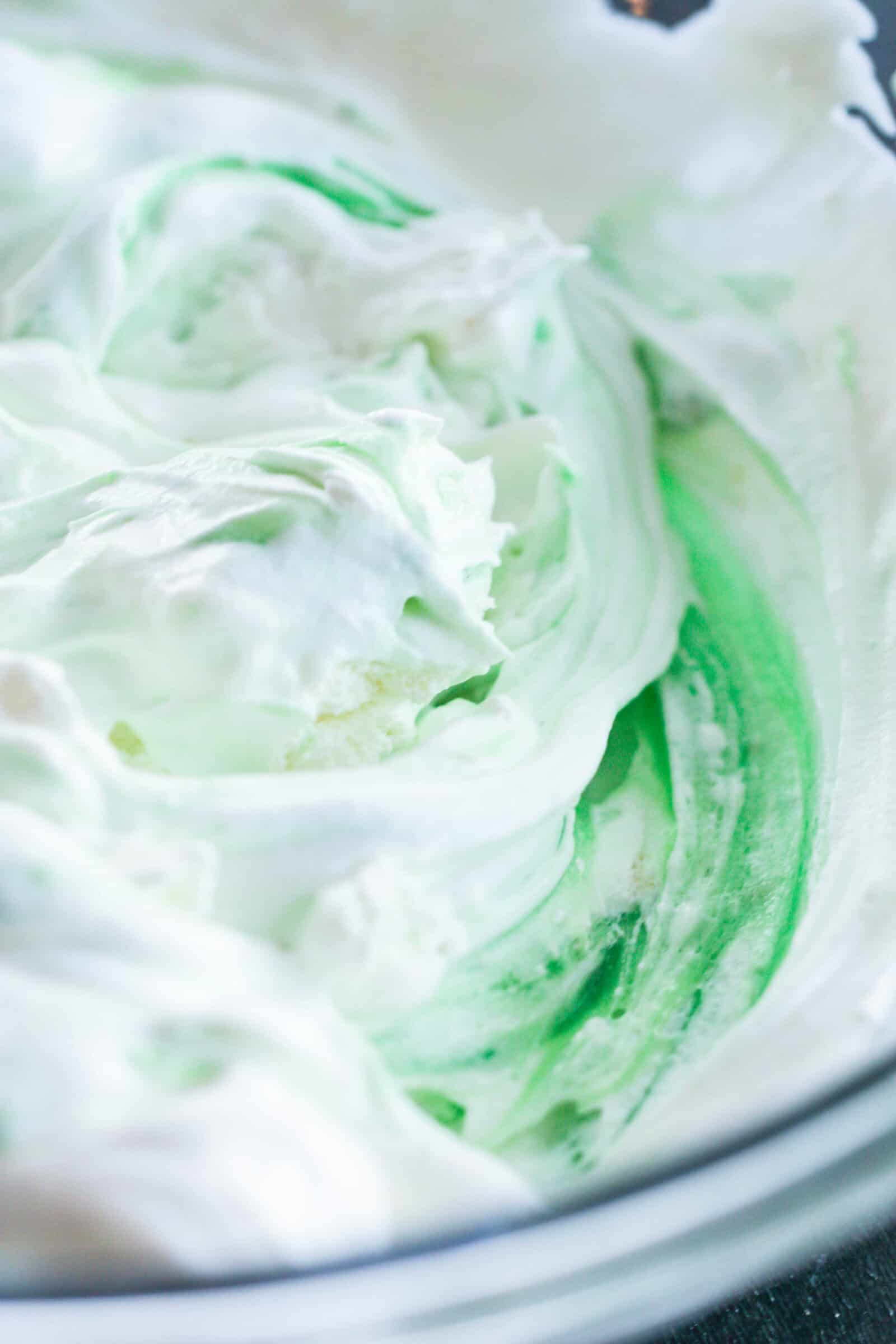 Step 3: Add your pineapple, marshmallows, bananas, and other favorite jello pudding salad, condiments.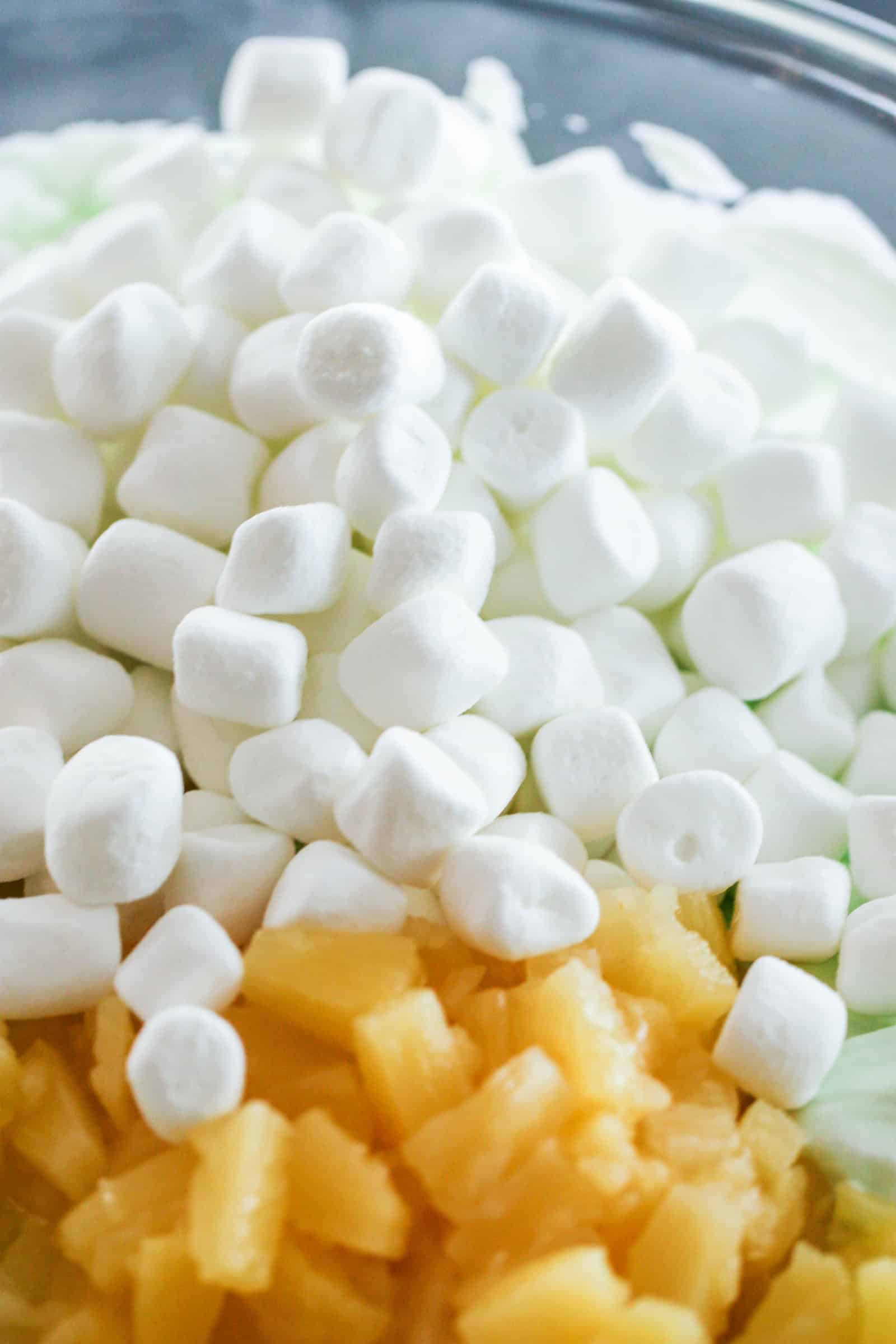 Step 4: Mix it all together and Enjoy!