Our make-ahead mashed potatoes can be quickly thrown together and reheated the next day. They make the perfect side dish for Thanksgiving or Christmas!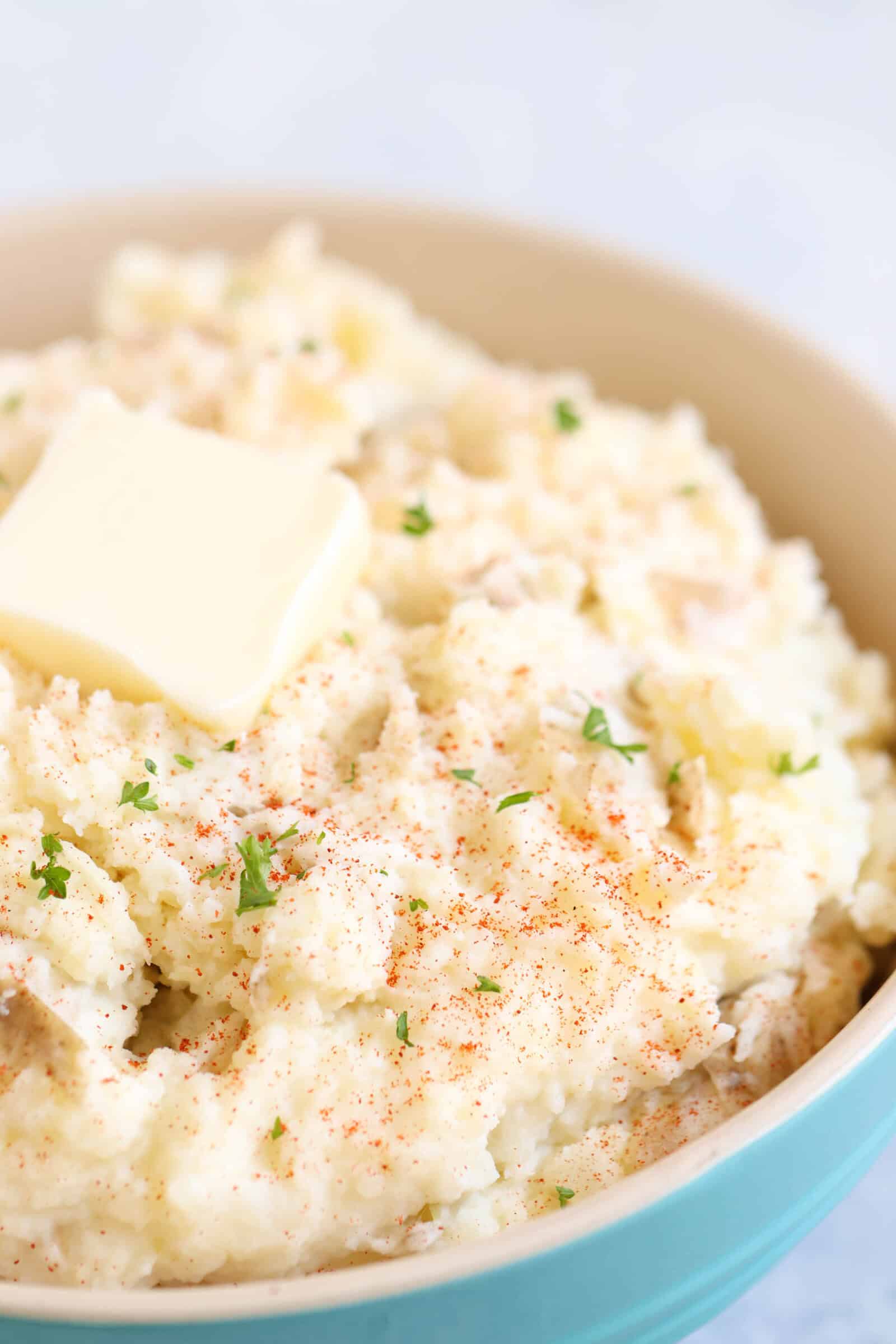 These Make-ahead mashed potatoes will make your Thanksgiving preparations (or any holiday preparations!) a lot easier.
We want to let you in on our secret: a lot prep work the day or two before so we can actually enjoy the morning on Thanksgiving.
You can make these make-ahead mashed potatoes up to 24 hours beforehand, which will help save your sanity on Thanksgiving Day!
One less thing to throw together can make a huge difference, especially when you're in charge of the meal.
These potatoes are fluffy, creamy, and make the perfect addition to your holiday dinner.
If you are looking to relieve some of that last minute stress while preparing your holiday meal, you might like our Slow Cooker Creamy Mashed Potatoes or our Instant Pot Mashed Potatoes!
How to make the best make-ahead mashed potatoes
Place potatoes in a large stockpot and add enough water to cover potatoes. Bring water to a boil, cover with lid, and reduce heat to medium and let cook for about 20-25 minutes or until potatoes are fork-tender. Drain and water.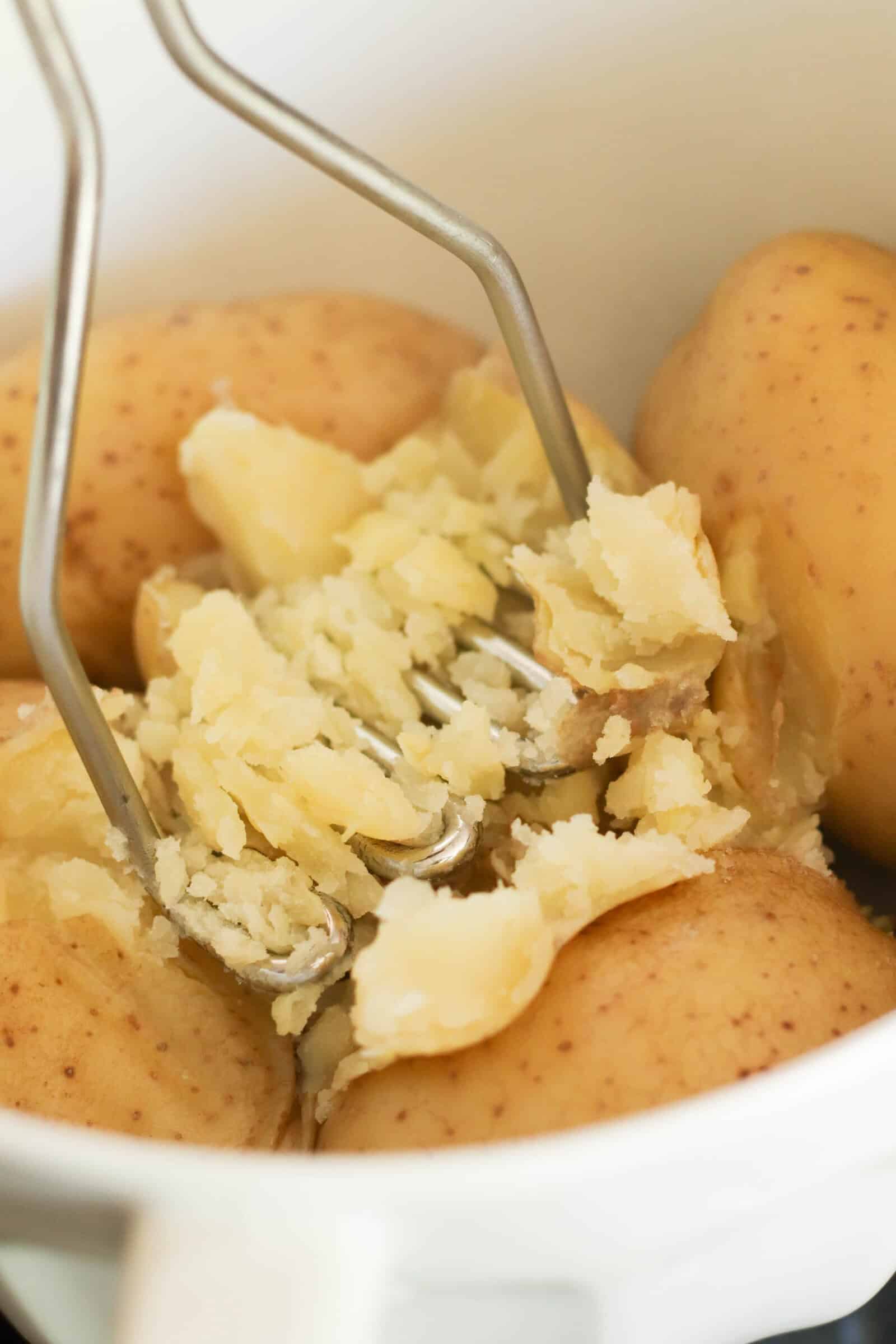 If preferred, peel the potatoes (I usually just leave the peels on). Put the cooked potatoes in a large bowl and mash with a potato masher.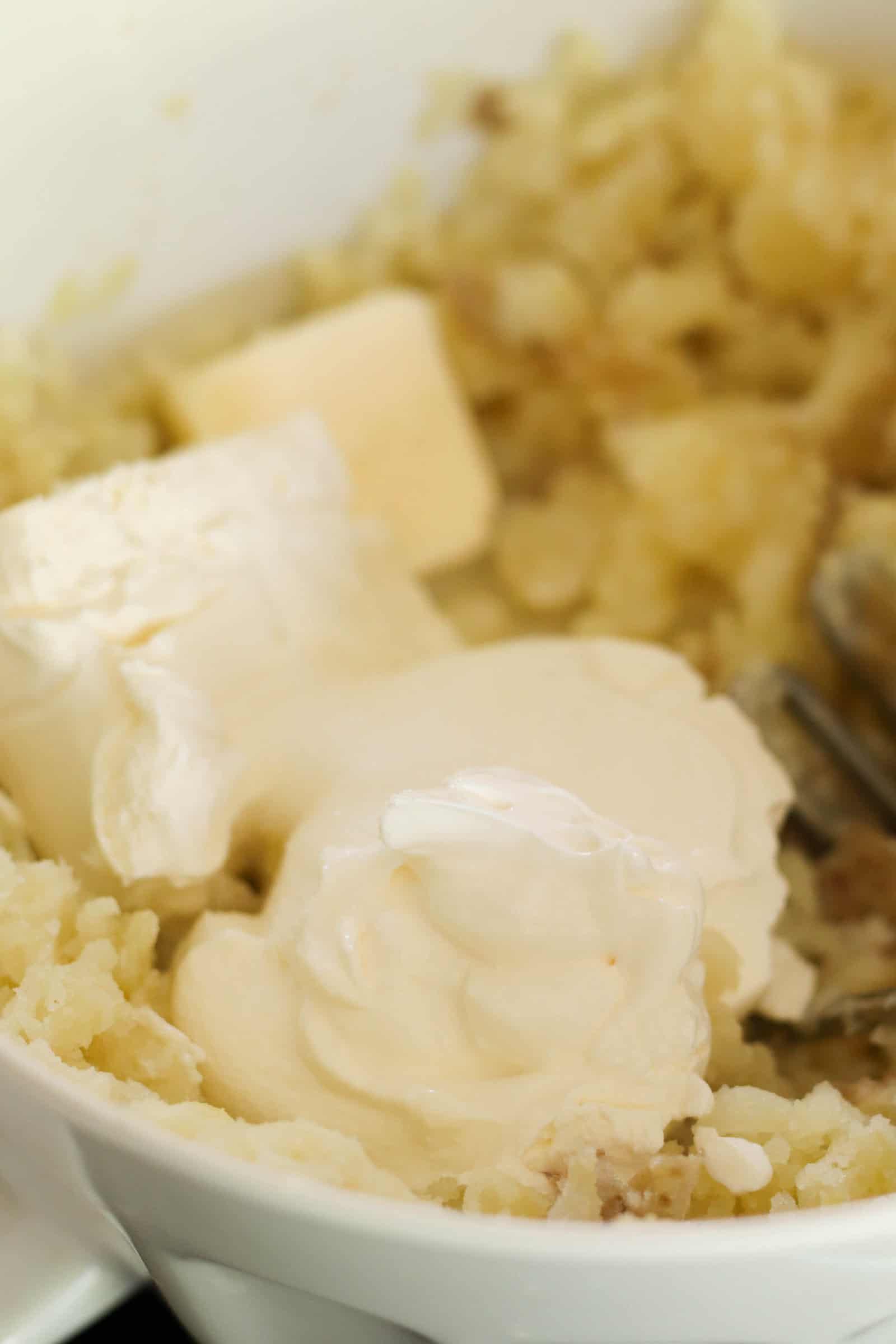 Mix in butter, cream cheese, sour cream, milk, and salt until completely combined.
Spray a 9 x 13 inch baking pan with non-stick cooking spray. Scoop mashed potatoes into the prepared pan.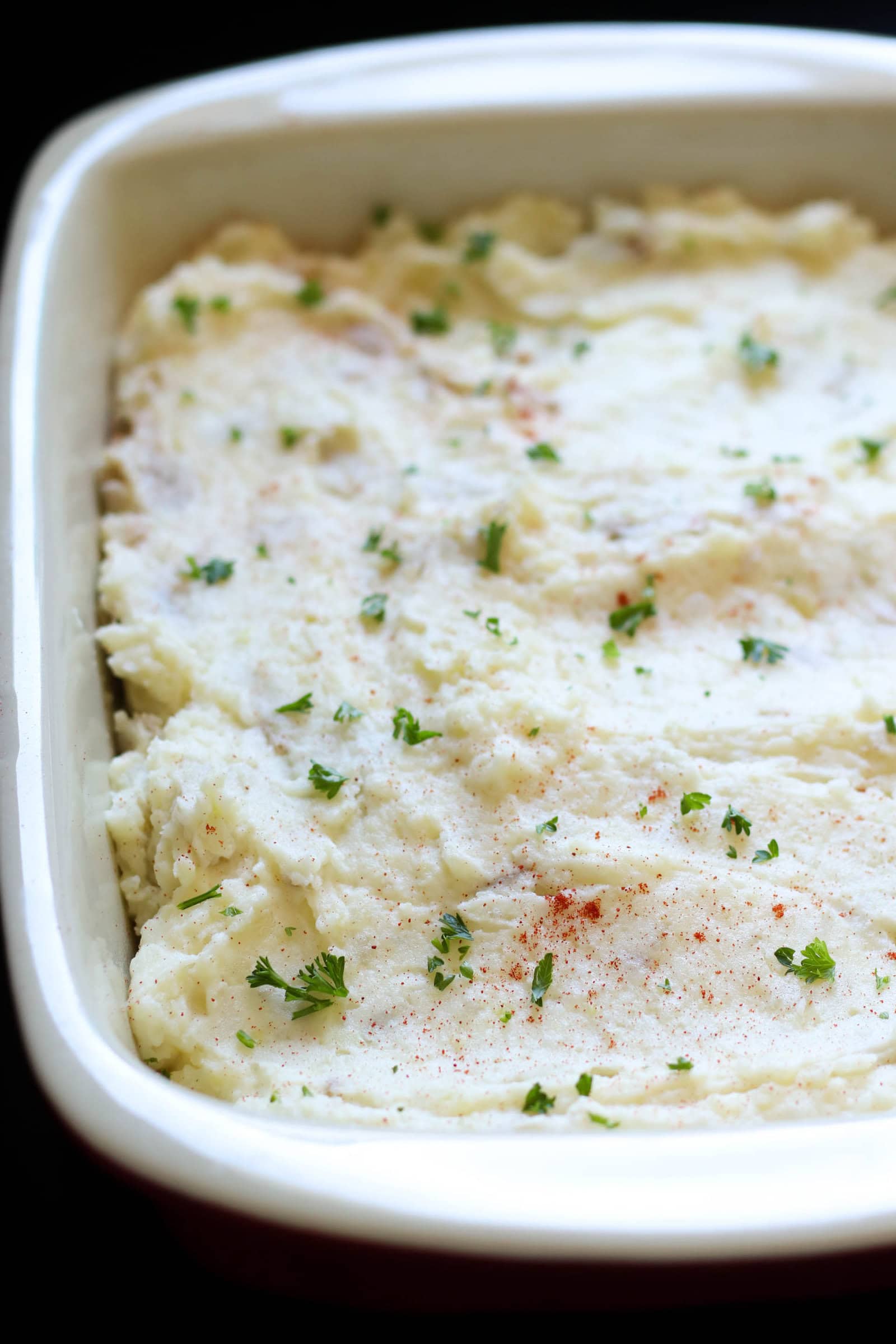 If desired, brush the top of the potatoes with additional melted butter, fresh parsley, and paprika.
If you are making these mashed potatoes for later, cover the potatoes and refrigerate (these are fine made up to 24 hours in advance).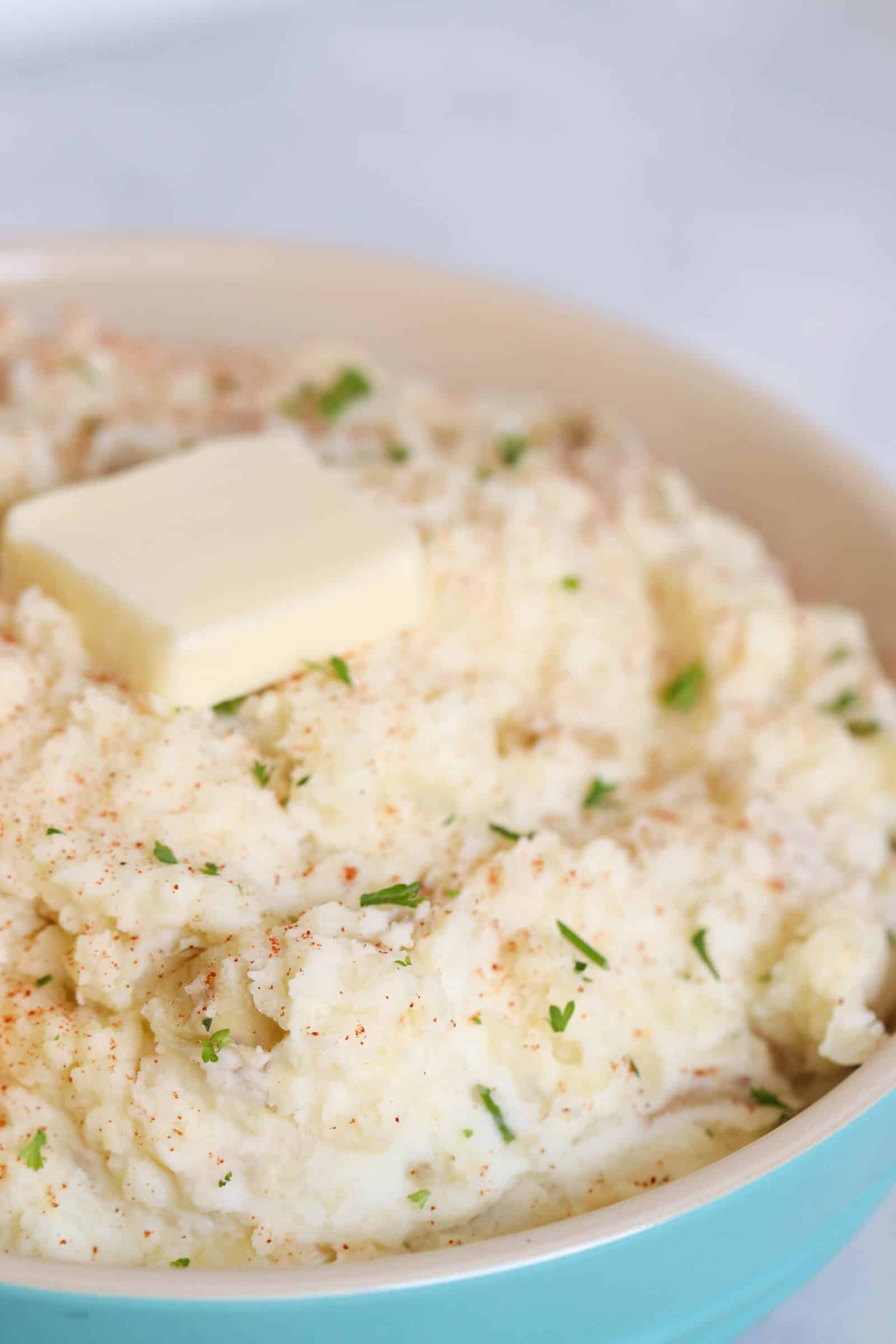 When you are ready to bake these mashed potatoes, let the potatoes sit at room temperature for about 30 minutes before putting them in the oven.
Preheat oven to 350 degrees and bake uncovered for about 25-30 minutes or until the potatoes are heated all the way through.
Related Recipe: Be sure to try this holiday favorite side dish – Instant Pot Sweet Potato Casserole. So easy and delicious.