Our Au Gratin Cheesy Potato Bake is a family favorite. It's doesn't get better than sliced potatoes topped with a light cheese sauce.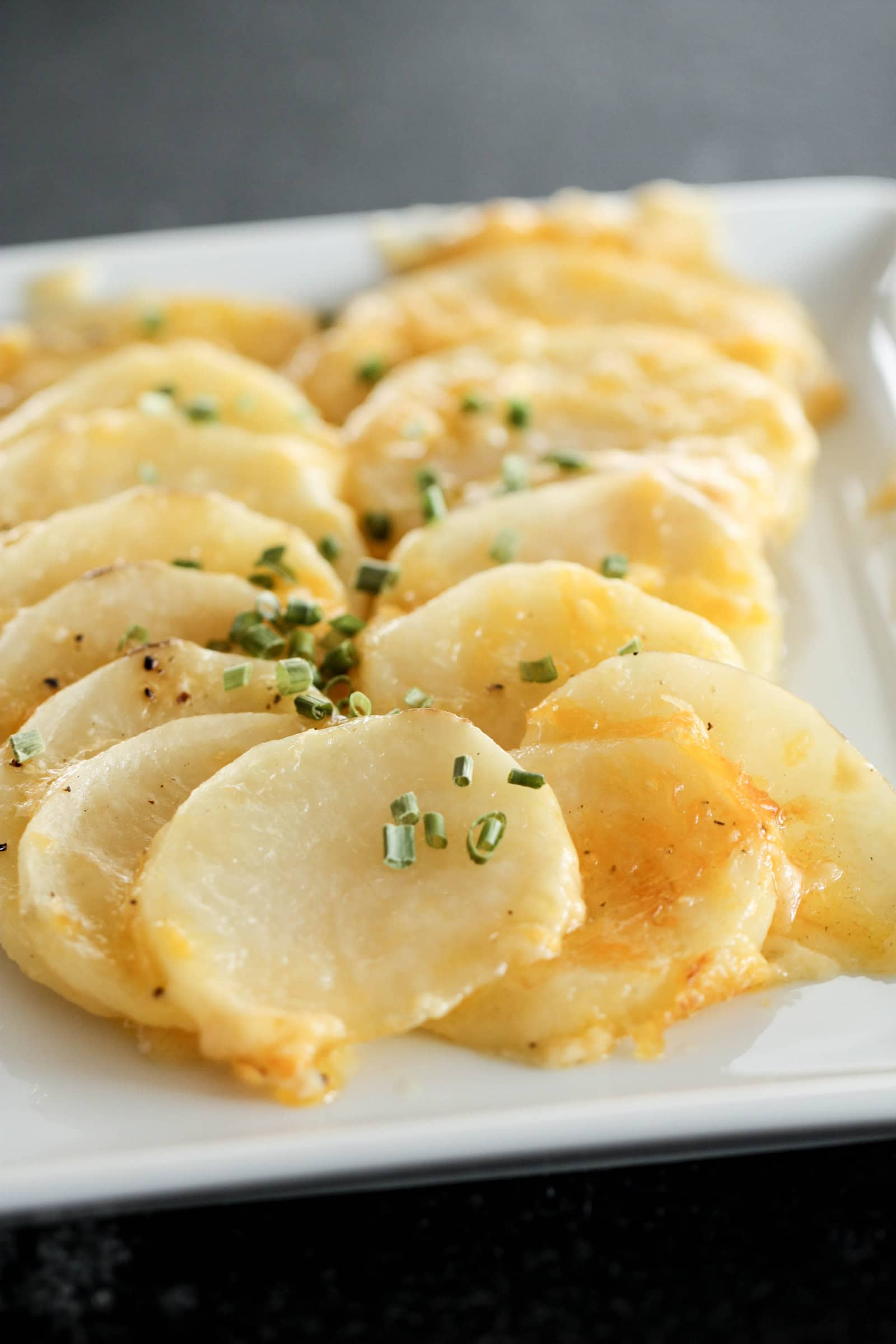 Au Gratin Cheesy Potato Bake makes the perfect side dish! The homemade cheese sauce is delicious.
If your family loves potatoes as much as mine does, try these:
Ingredients needed for Au Gratin Cheesy Potato Bake:
russet potatoes
plain Greek yogurt
butter
shredded cheddar cheese
milk
salt and pepper
chives – optional garnish
How To Make Au Gratin Cheesy Potato Bake:
For this recipe, I used just regular russet potatoes. However, you could use some sweet potatoes, red potatoes, potato fingerlings, etc.
To prepare them, I rinsed and peeled them with my potato peeler. You don't have to peel them, but I don't love the texture of the skin.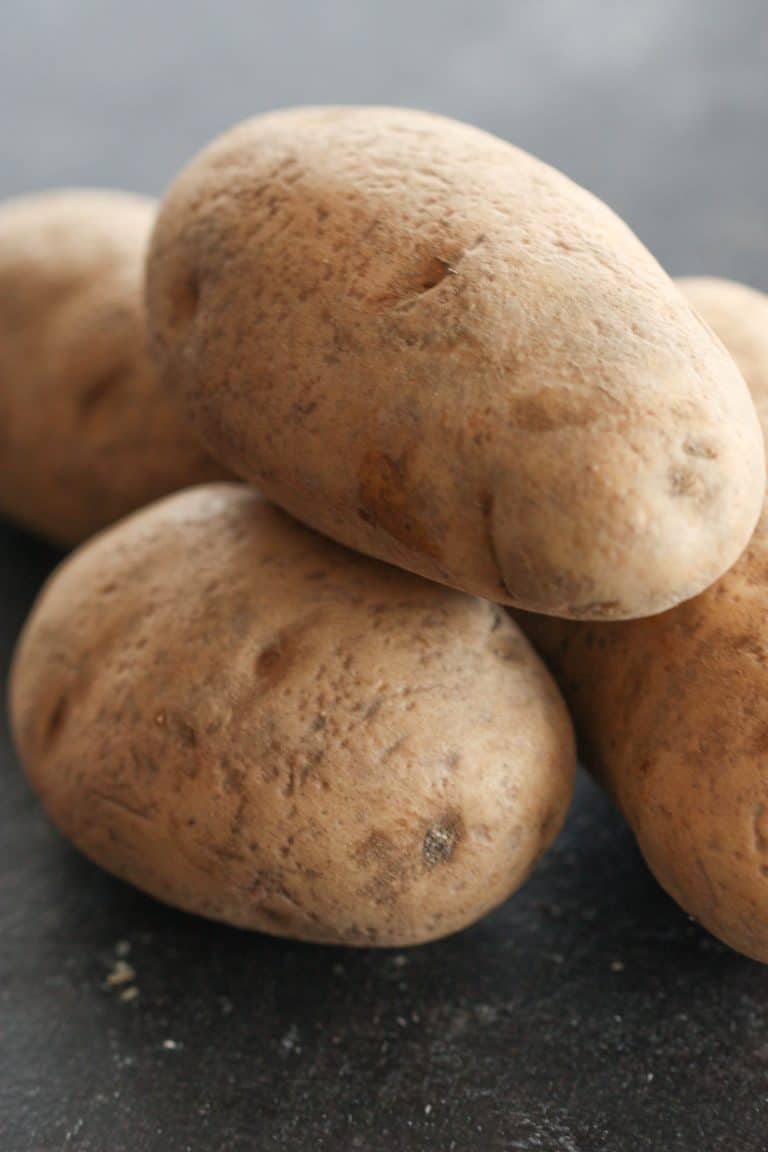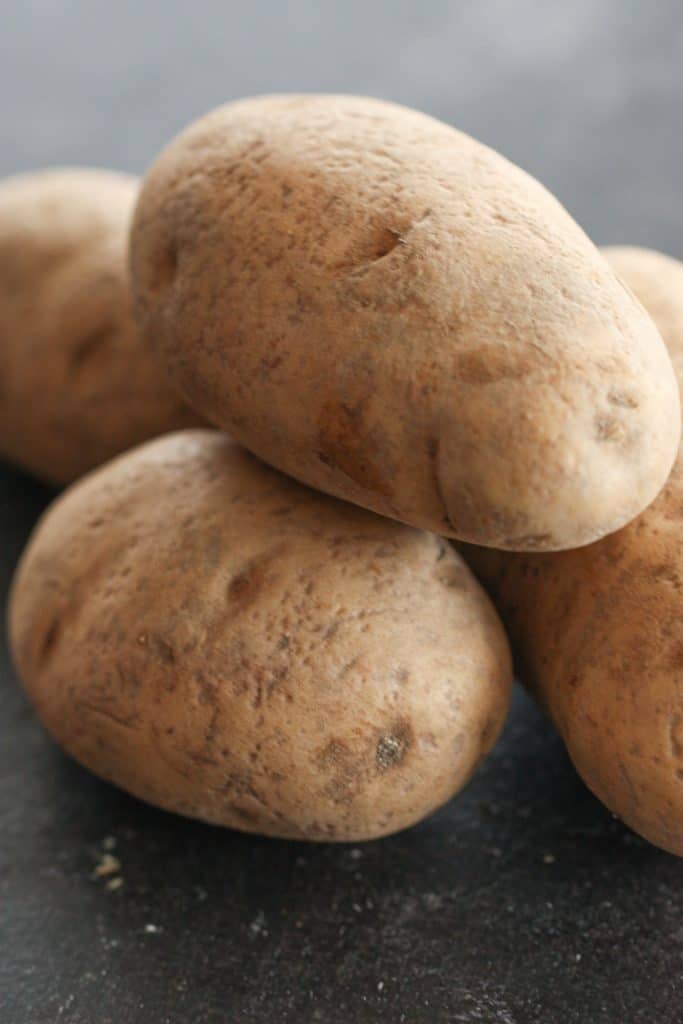 Place them in prepared pan.
I sprayed my pan with non stick cooking spray, then laid them out.
I also cut my potatoes pretty thin so they would cook faster and each potato slice would have more cheese on it.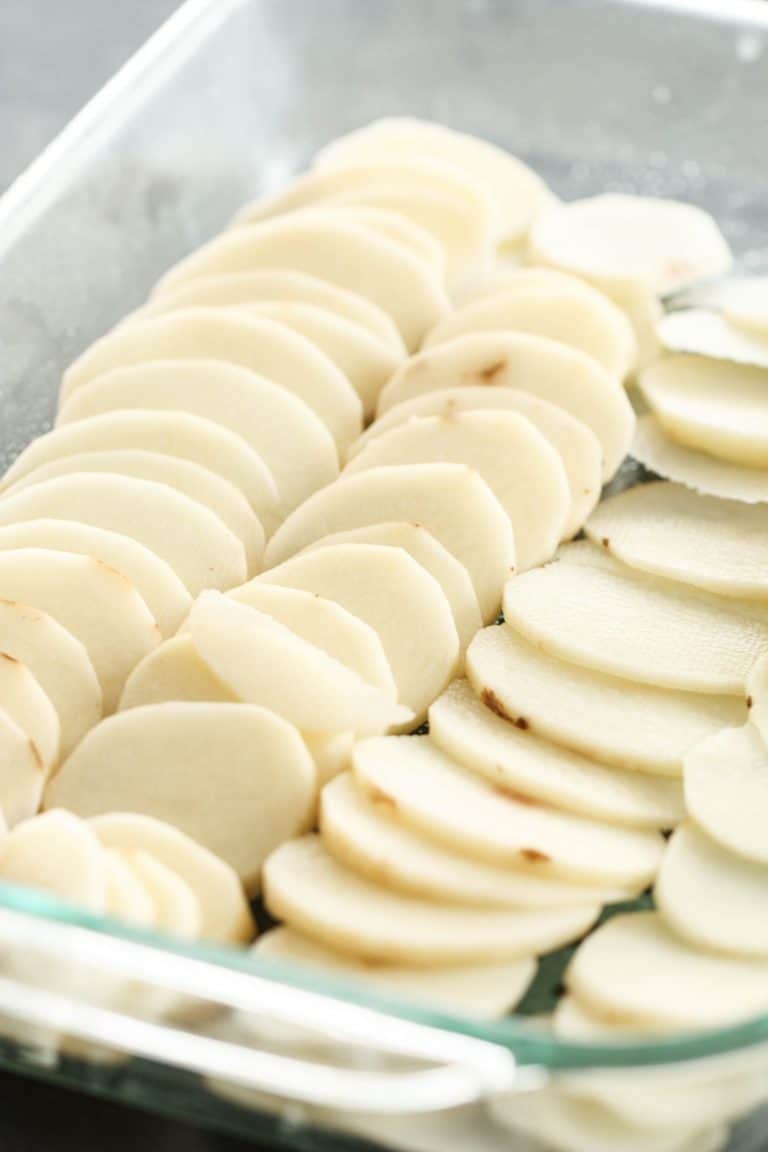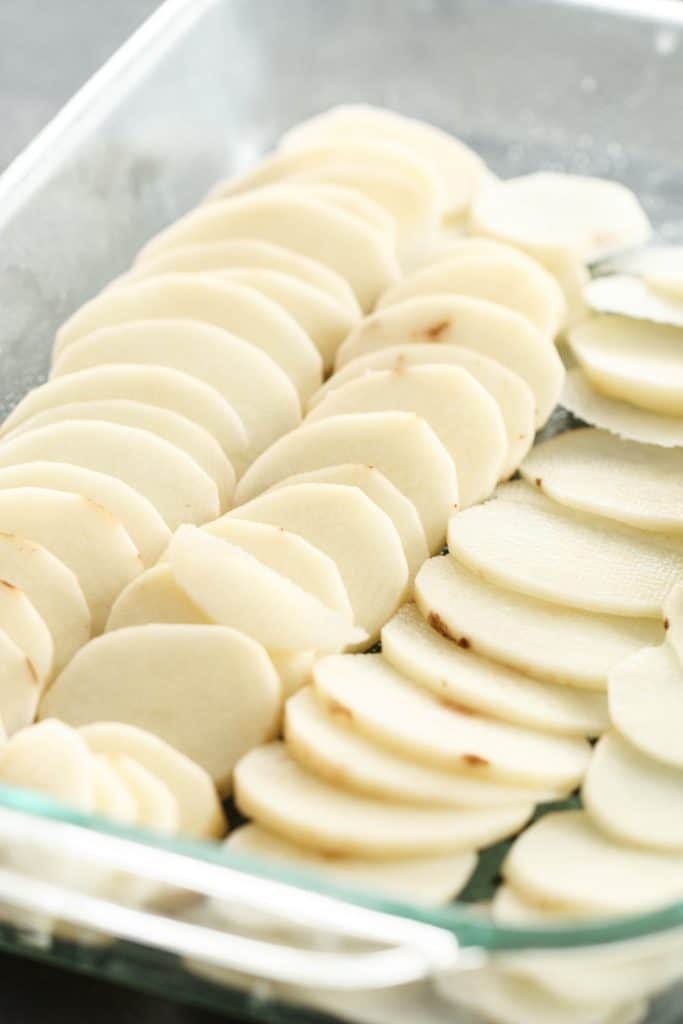 This sauce is super easy to make.
It's a very light sauce, and all you have to do is melt it together in the pan.
I continually stirred it with a whisk to be sure it was the desired texture, and didn't lump up, or burn.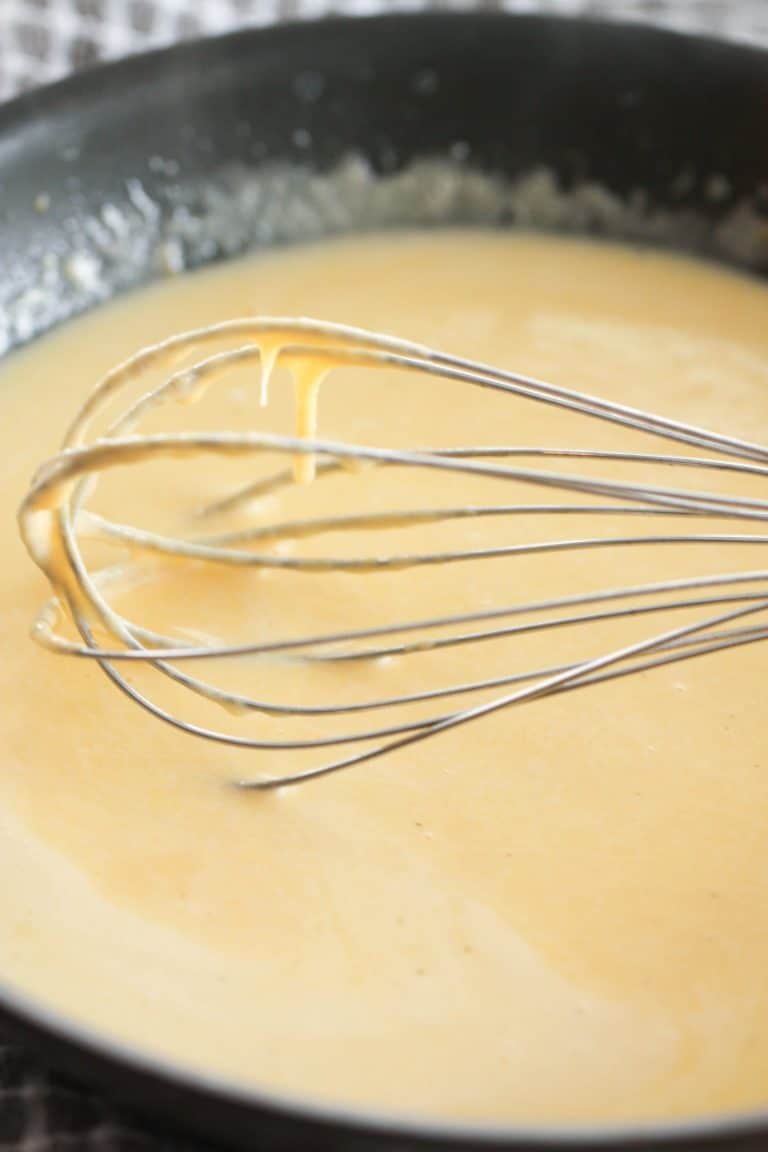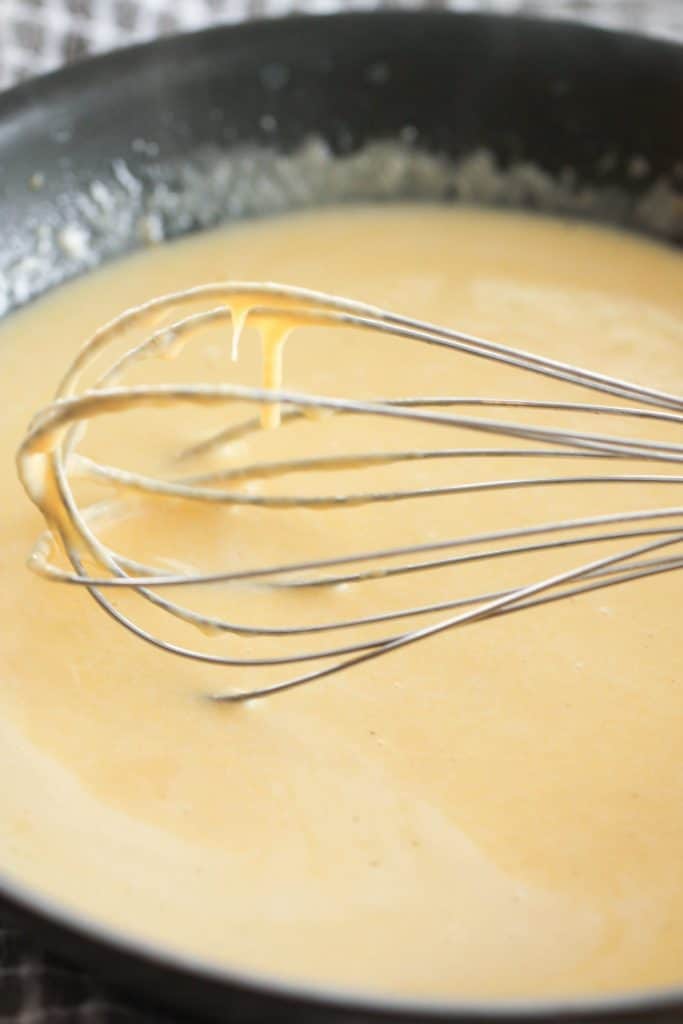 Pour the sauce over the potatoes.
Next I poured the sauce over the potatoes and added some salt and pepper. You can also add a little extra cheddar cheese to sprinkle on top, if desired.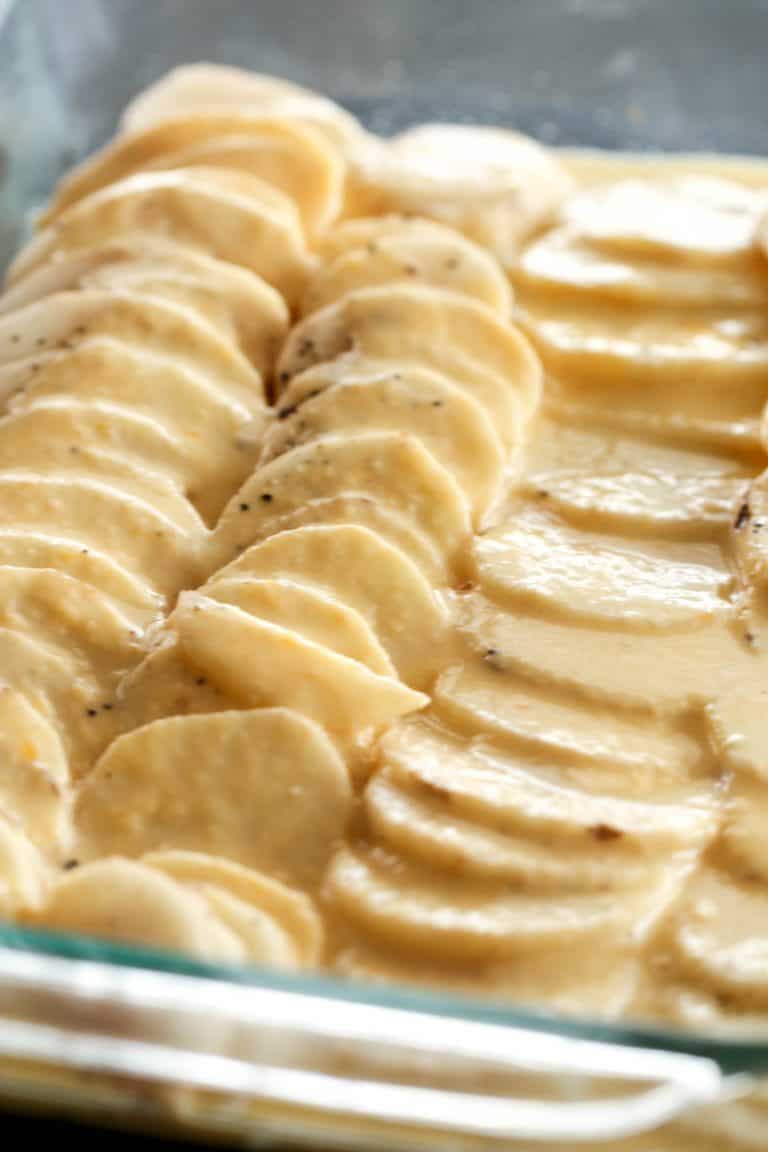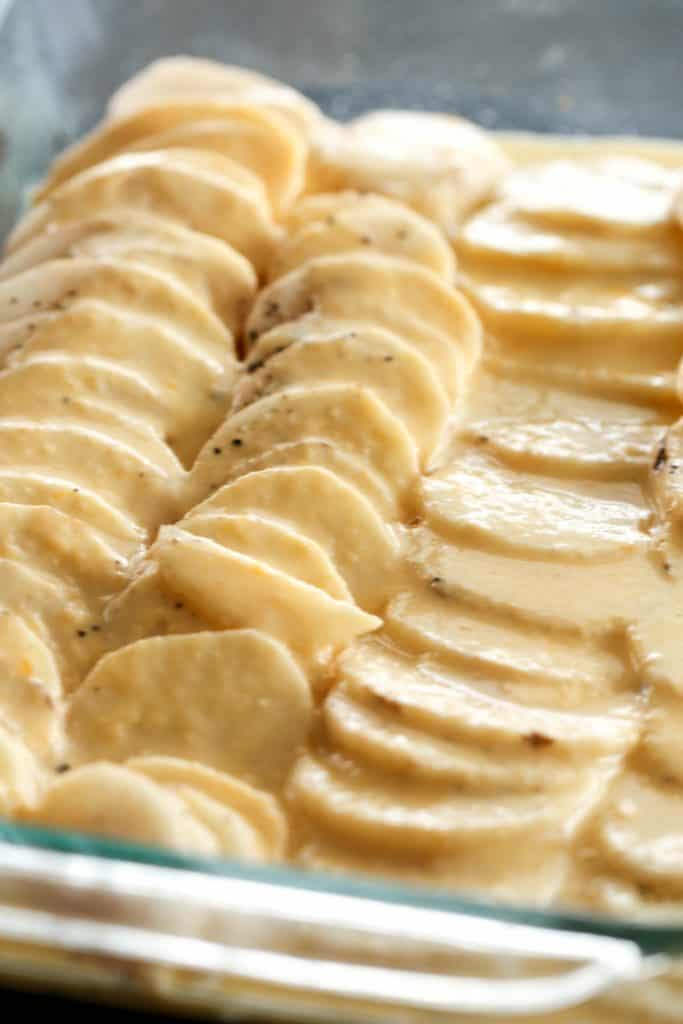 Throw it in the oven and bake it for about 20-25 minutes (more or less depending on how thick you cut your potatoes) at 350 degrees.
After it came out of the oven I topped it with some dried chives, and it was delicious.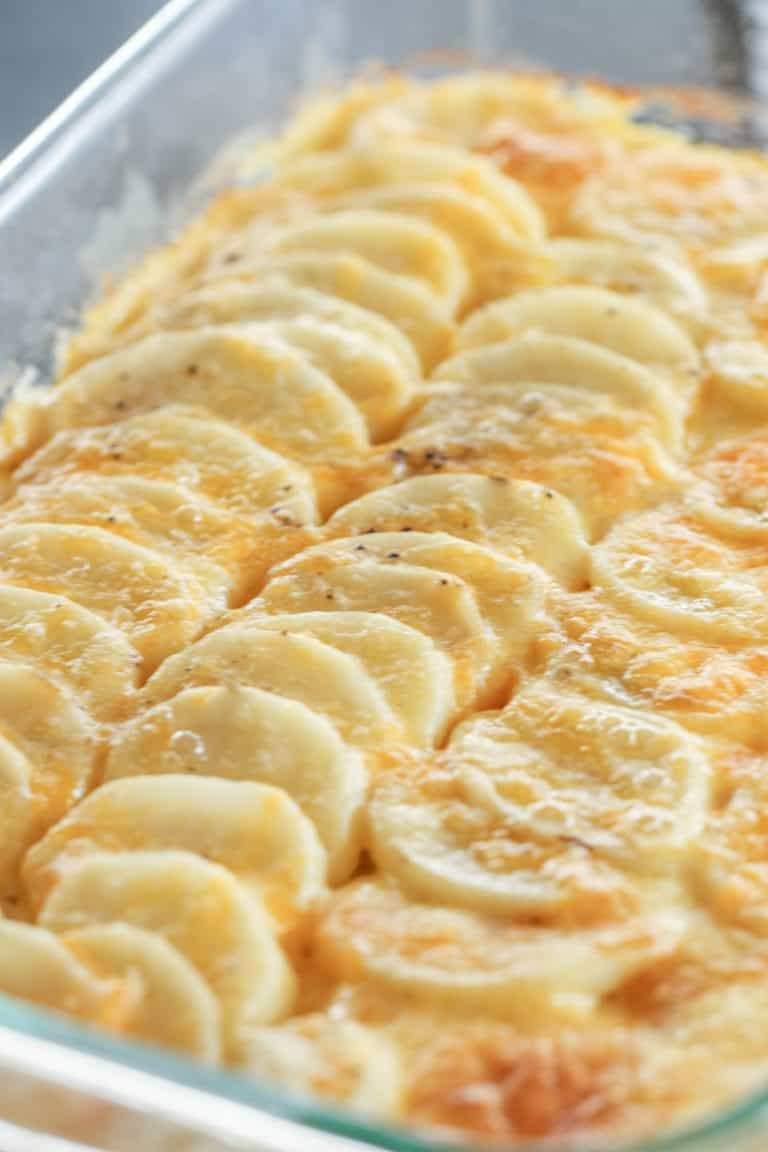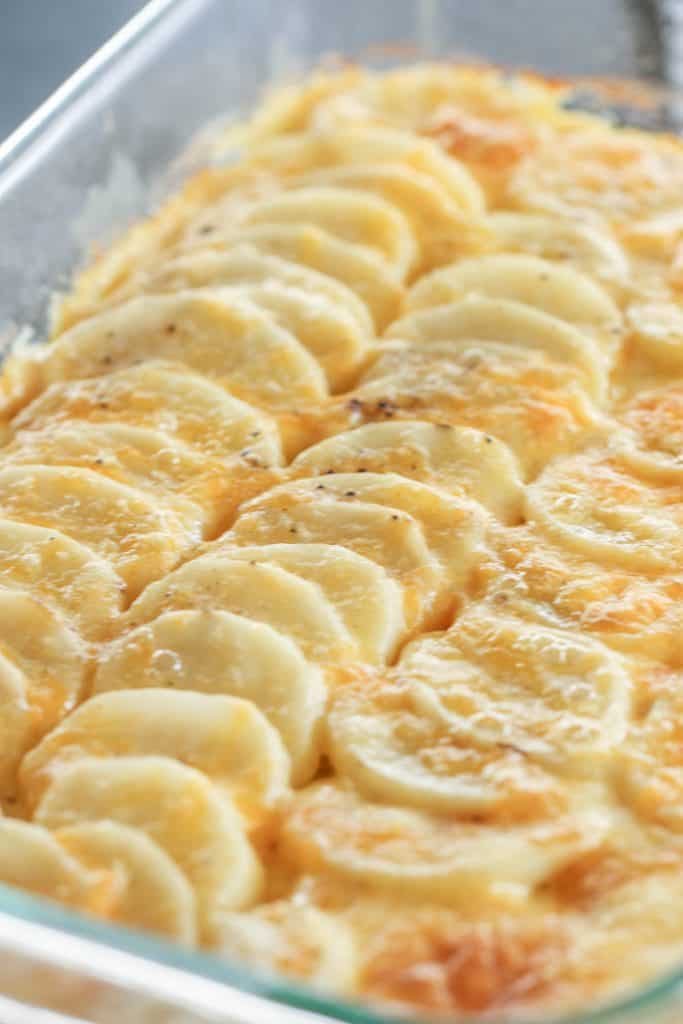 We also recommend eating immediately. This is best served warm and fresh out of the oven.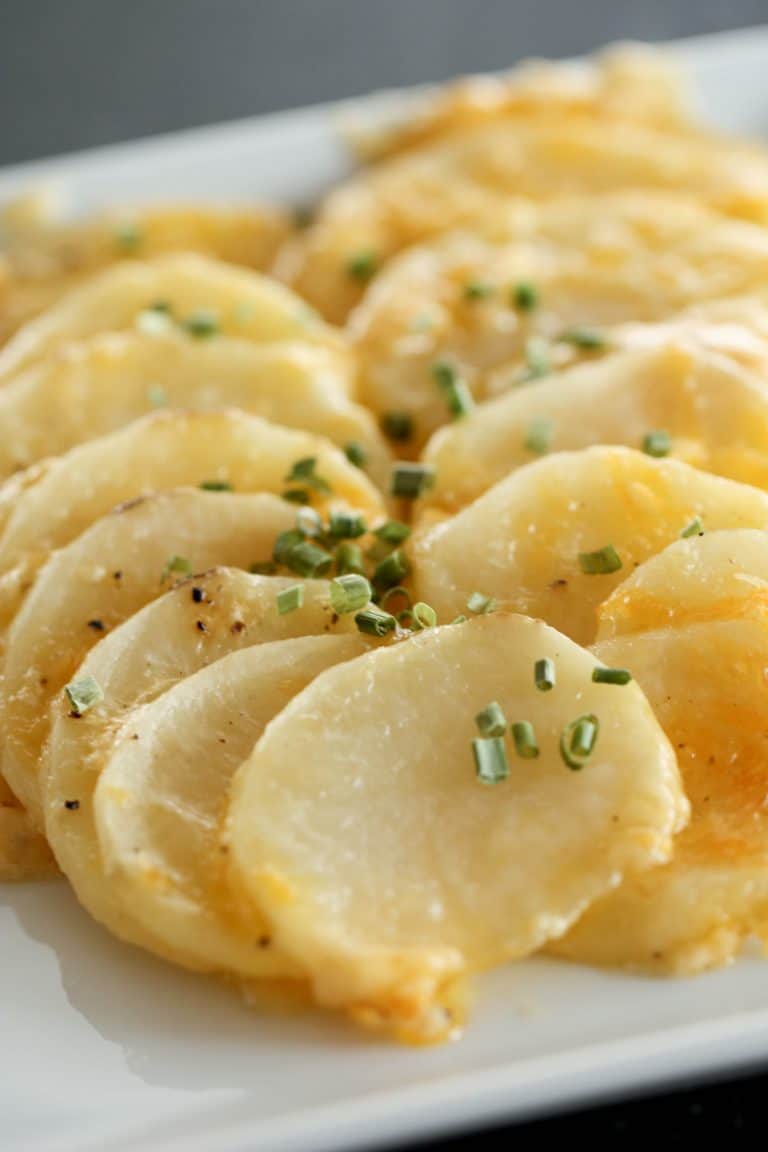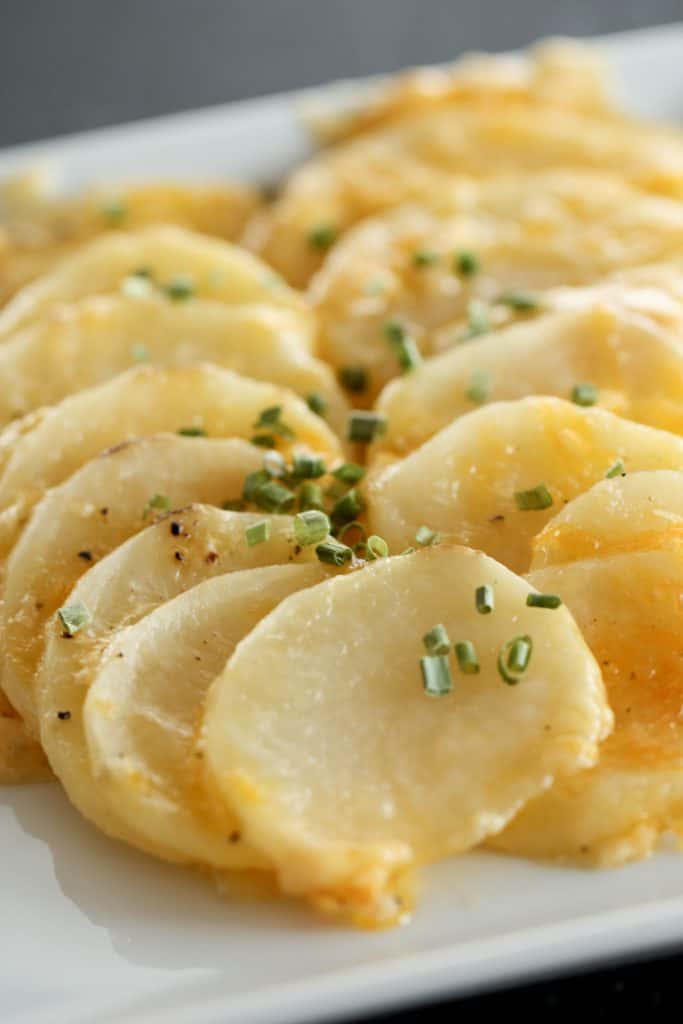 Related Recipe: We've got you covered with the perfect side dish. This Slow Cooker Creamed Corn Recipe is absolutely delicious and so easy to make.
Looking for more delicious potato recipes?