Butterscotch birds nest treats are one of the best Easter recipes to make! They are super cute, fun, and completely delicious with the combination of butterscotch and white chocolate.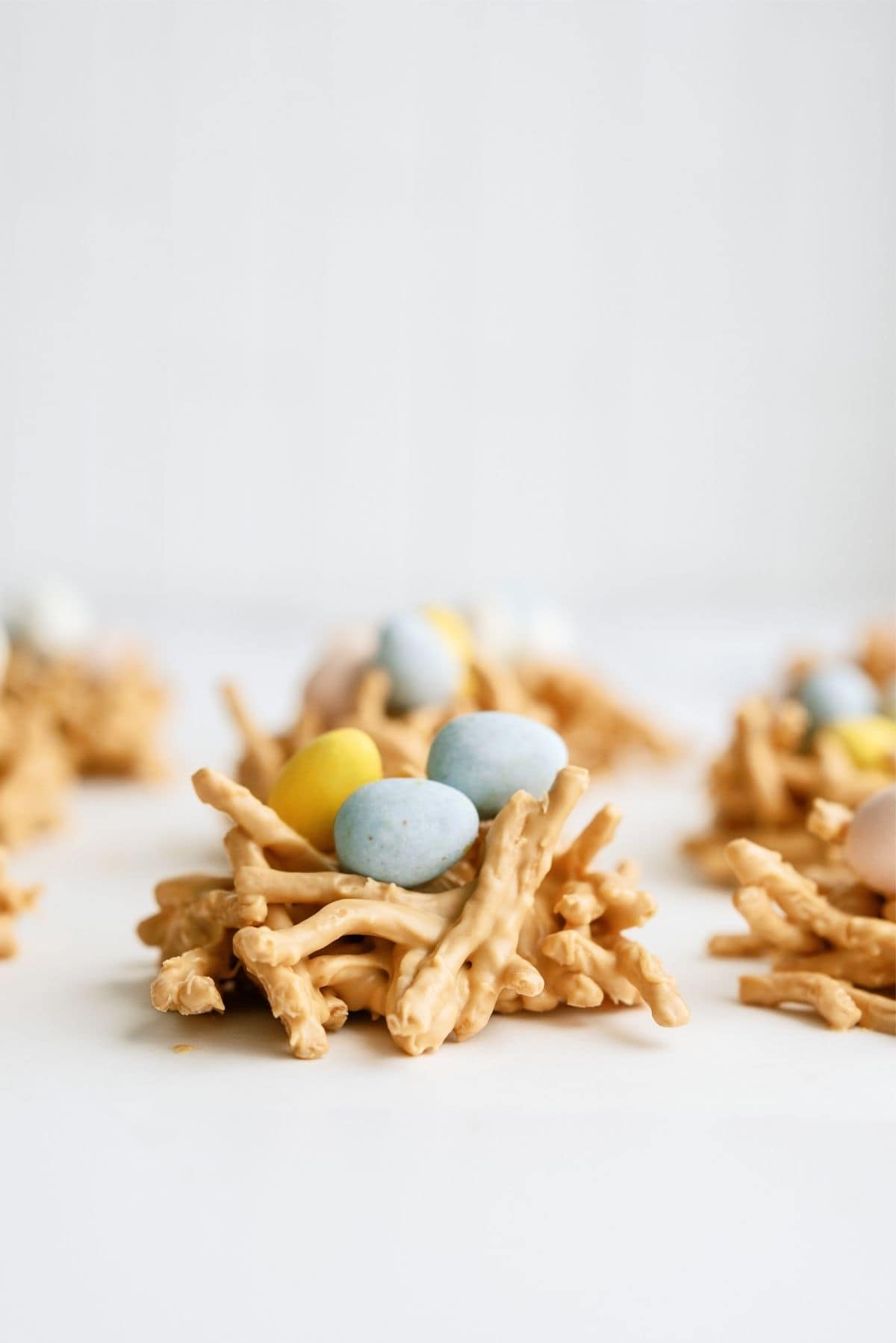 For another fun recipe to make this Easter season, give our butterscotch bird nest treat recipe a try! It is always a hit at get togethers with friends, especially those with kids. They always find the fact that it looks like an actual nest fun.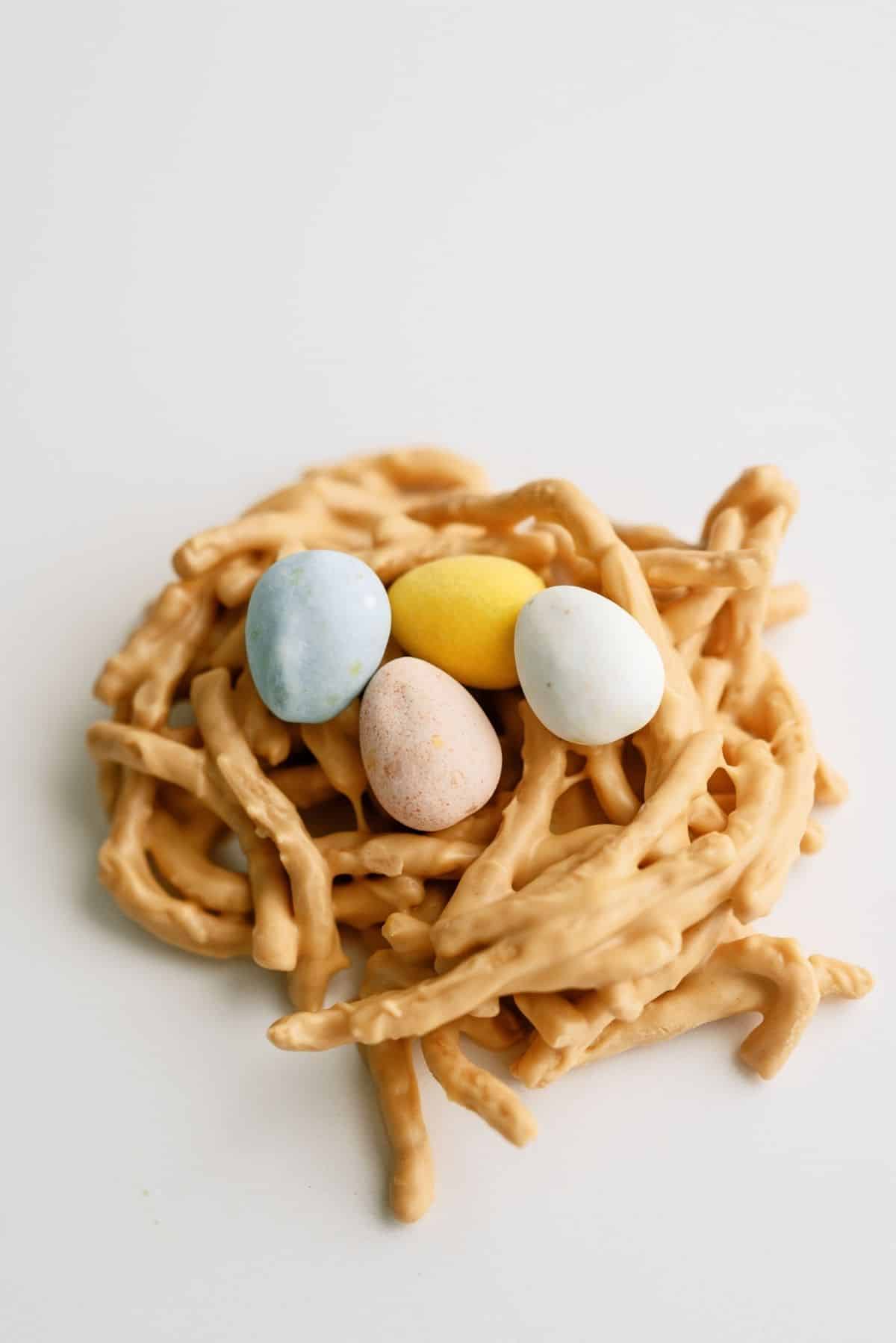 This is an Easter take on our popular butterscotch haystacks. It is a super simple recipe to make, and on you can have done, set up, and ready to serve in less than 2 hours.
You can even turn it into a baking craft with the kids and see what they come up with and let them eat their yummy desserts when they are done creating. I know my kids always have a blast when they can bake with me, and this no bake birds nest cookie recipe is no exception.
Easter is full of color and treats, so make sure you try them all! Some of my favorites to make are our Easter bunny muddy buddies recipe, cookie dough Easter eggs, and you can never go wrong with our easy Easter sugar cookies.
Also if you need help planning Easter dinner, check out our amazing list of 20 delicious Easter dinner ideas!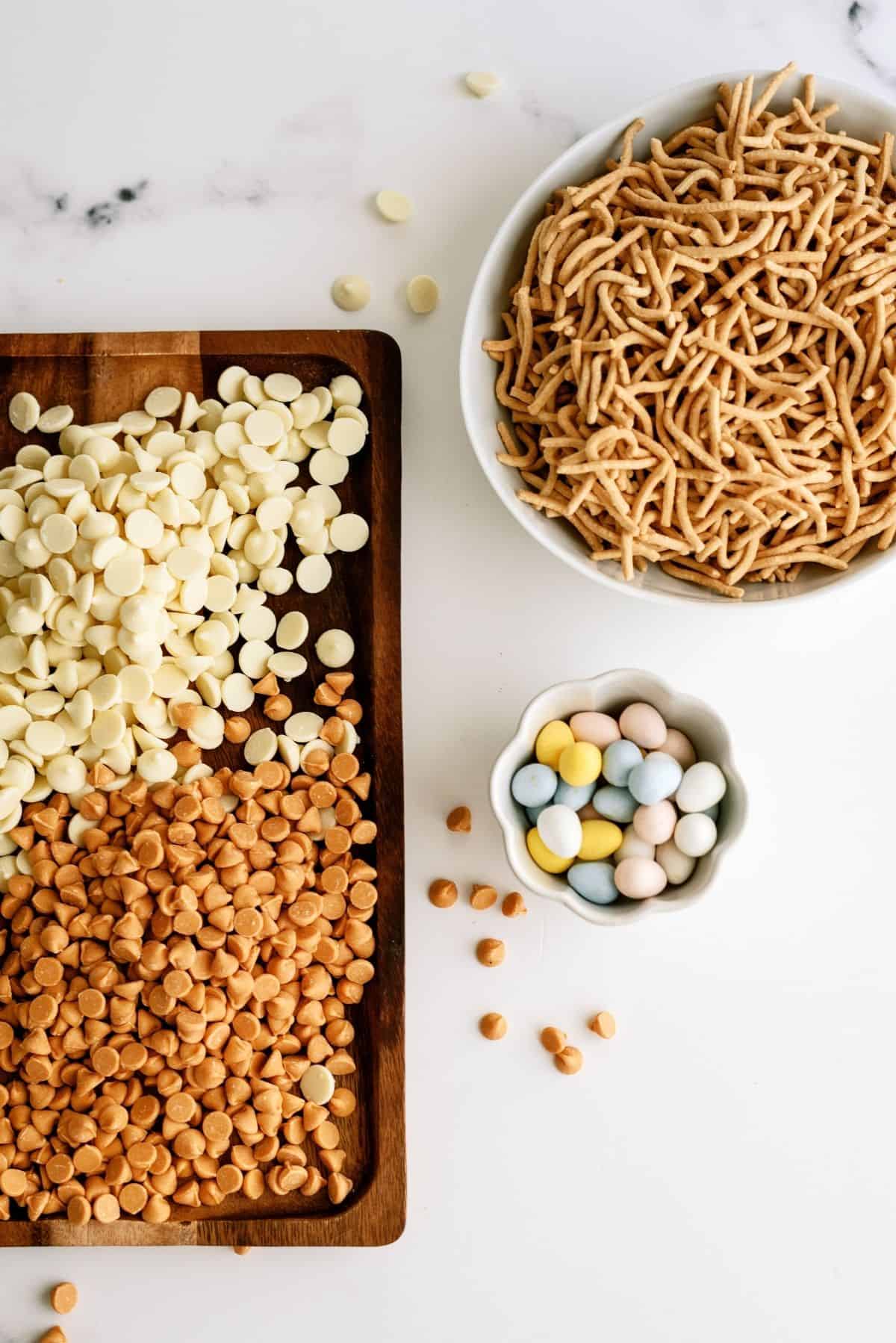 Ingredients You'll Need For Our Butterscotch Birds Nest Treats Recipe:
Butterscotch chips
White chocolate chips
Chow mein noodles
Cadbury mini eggs
How To Make Our Butterscotch Birds Nest Treats Recipe:
When you are ready to make these butterscotch birds nests, get out a large glass bowl.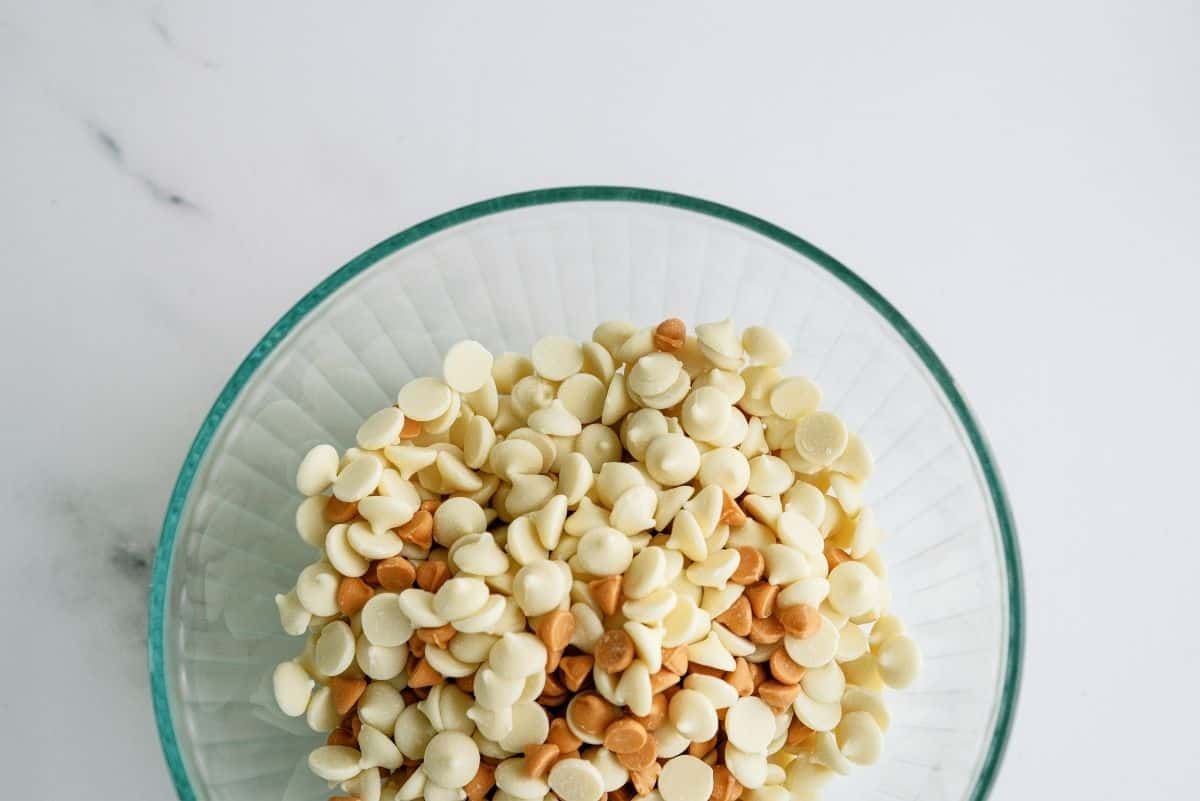 Then pour the butterscotch chips and white chocoalte chips in and place it in the microwave.
Start by cooking the chips for 30 second intervals, being sure to stop and mix them every time.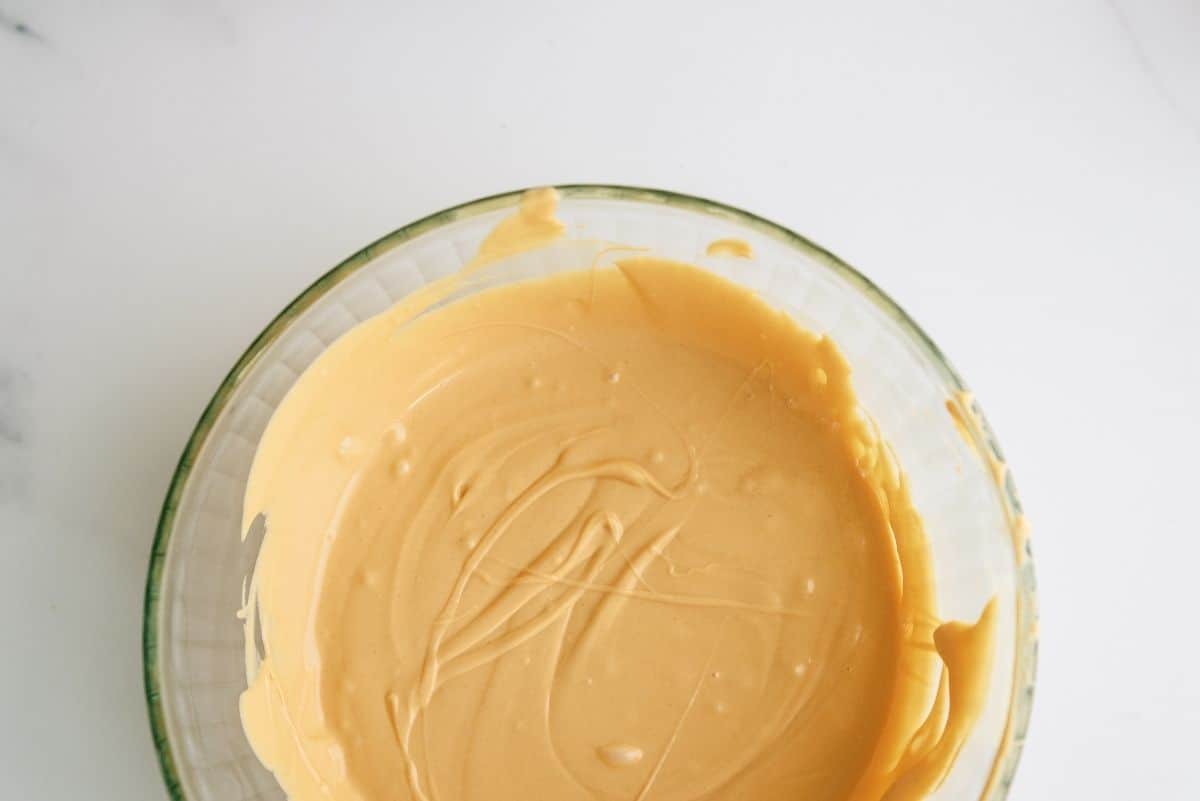 Once it is nice and smooth it is done. This generally takes about 2 minutes or so.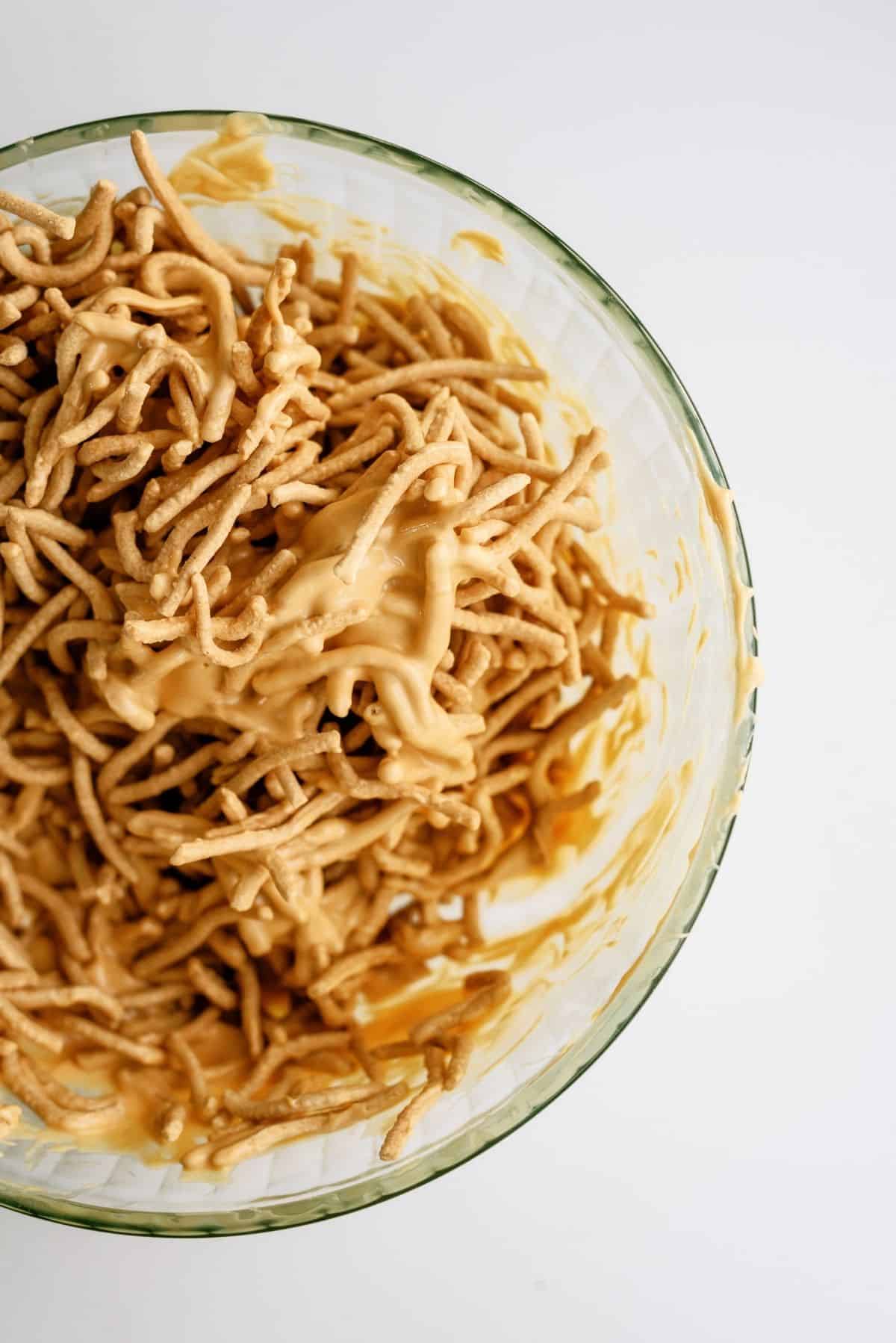 After the chips have completely melted, carefully add the chow mein noodles in and gently fold the noodles into the melted chips.
When all the noodles are covered in white chocolate butterscotch goodness, then you are ready to start building the nest.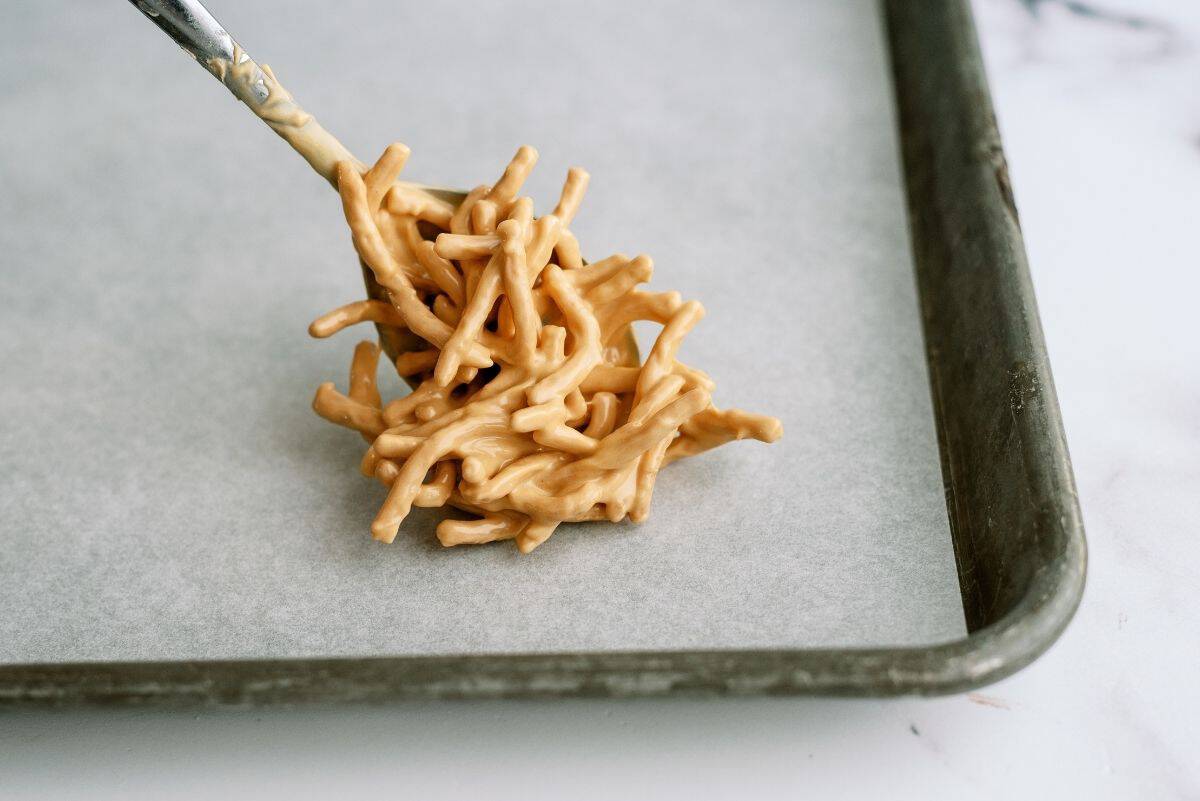 Place a piece of wax paper on your counter or a cookies sheet, and take a small scoop of the chow mein noodle mixture and then form it into a small nest with your hands.
Continue doing this until you have used up all of the noodle mixture.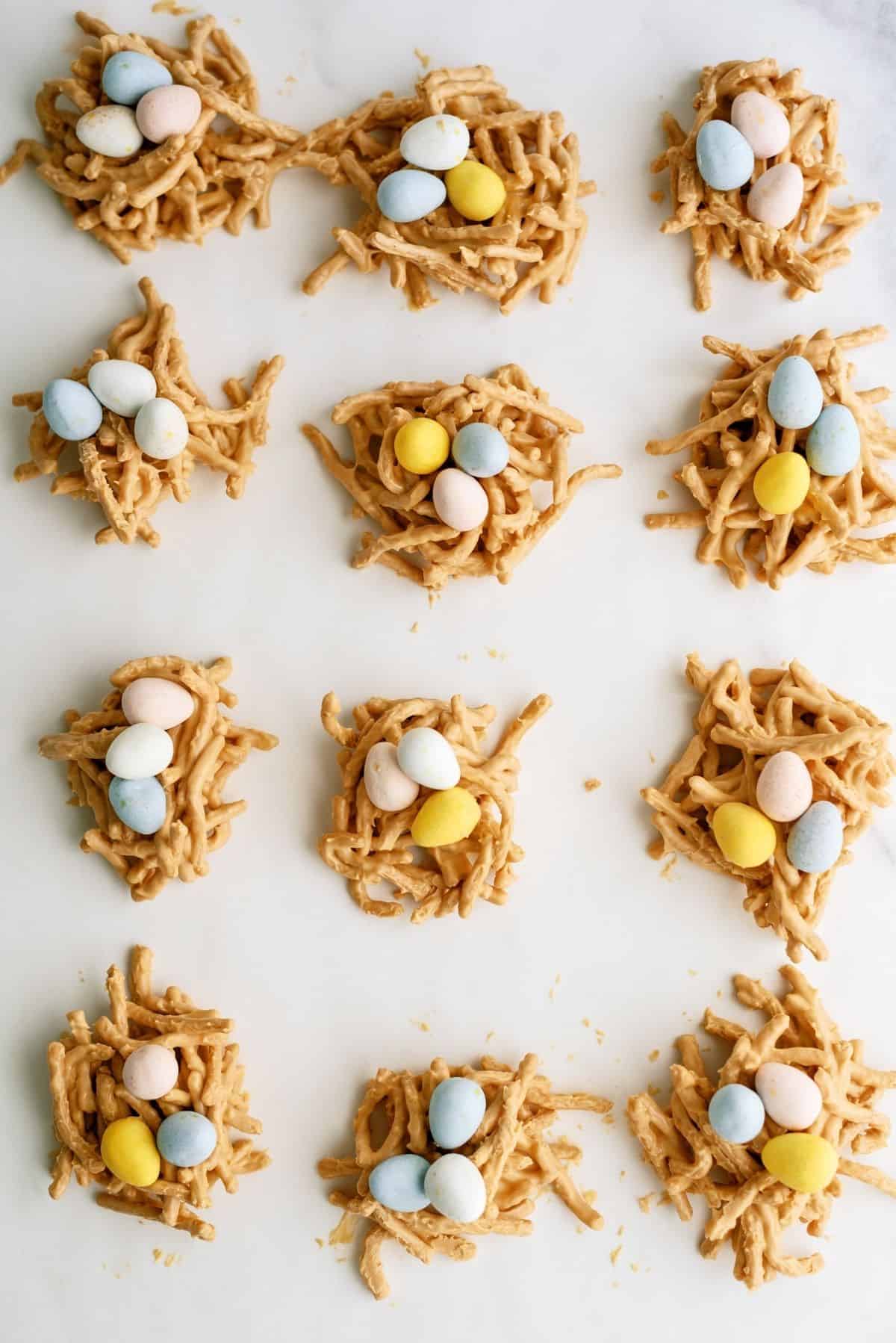 Then place the eggs on top (I like to do 2-3 depending on the size) and then let them set up.
Once the nests have hardened, then you are good to go!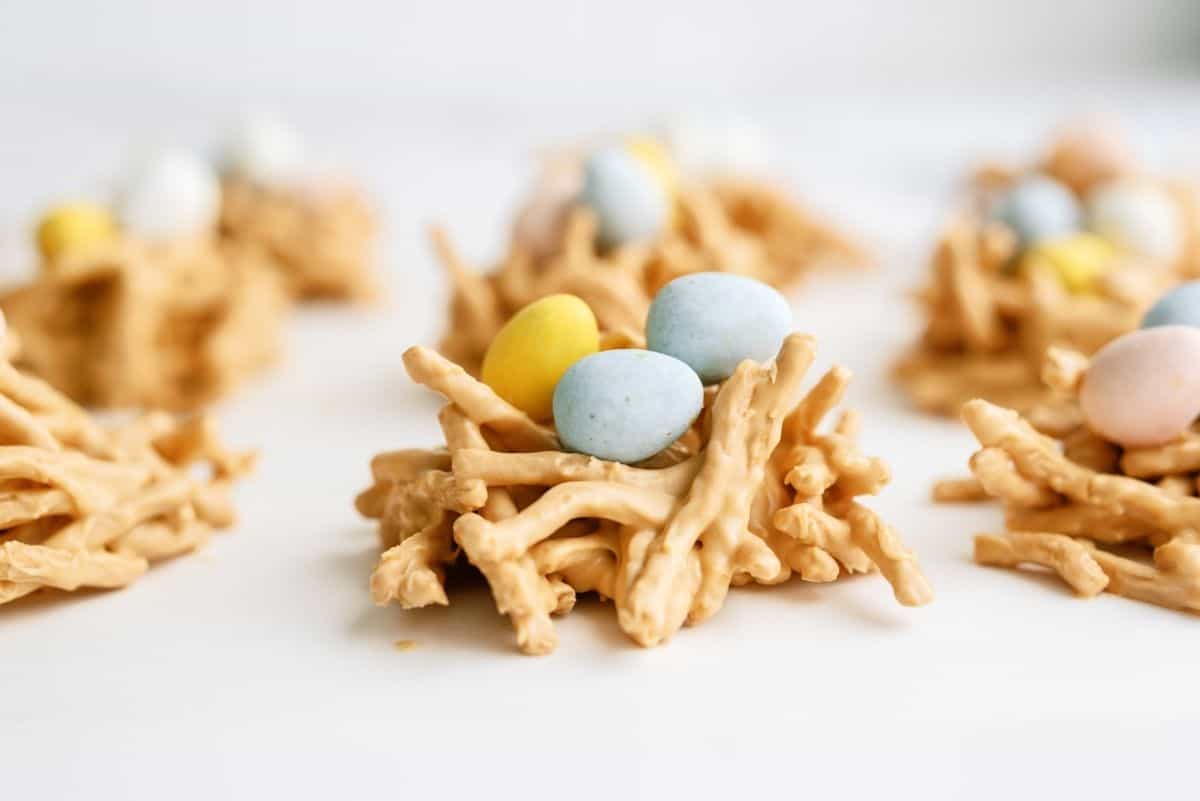 To Make The Birds Nest Cookies With Chow Mein Noodles You Will Need:
Glass bowl
Spatula
Large mixing bowl
Wax paper
Spoon or small scoop