Sticky and sweet these are some of the best Instant Pot honey glazed carrots you will have! Sometimes you even feel like you're eating a dessert.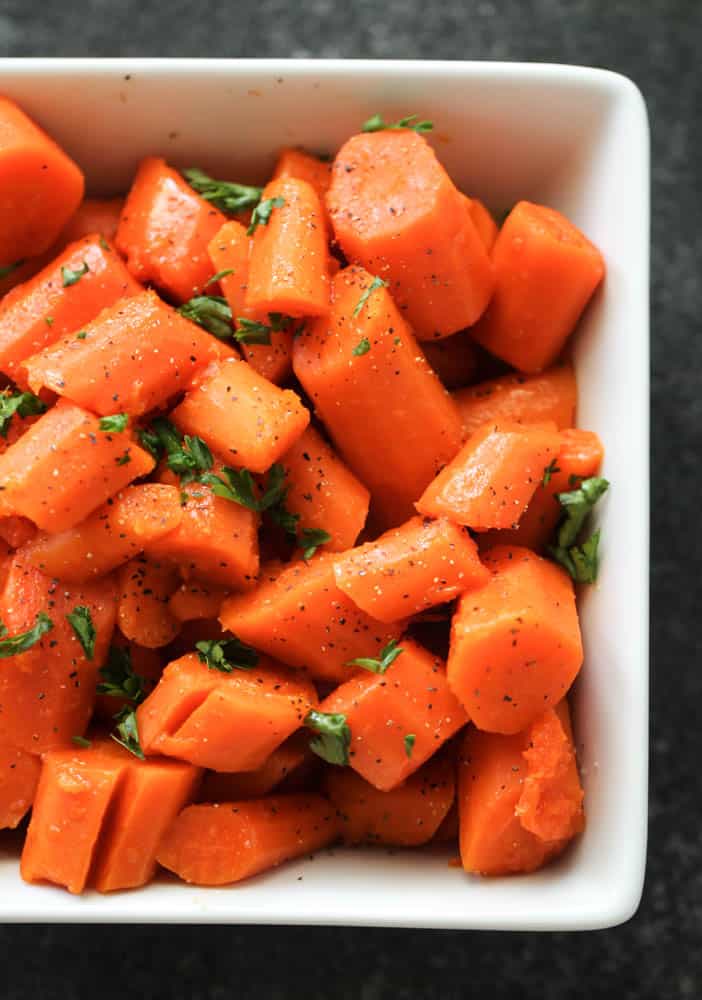 Sometimes I wonder if I am making these Instant Pot carrots for my kids so they will eat something remotely healthy, or if that is really just a ploy because I love them so much! Either way, they are truly AMAZING.
I even make these to bring to potlucks and different events. I always get so many compliments on them. Plus it doesn't hurt that it is an easy Instant Pot recipe to make up super quick! You know for those times when your significant other "forgot" to tell you that they had to bring something to a get together the next day.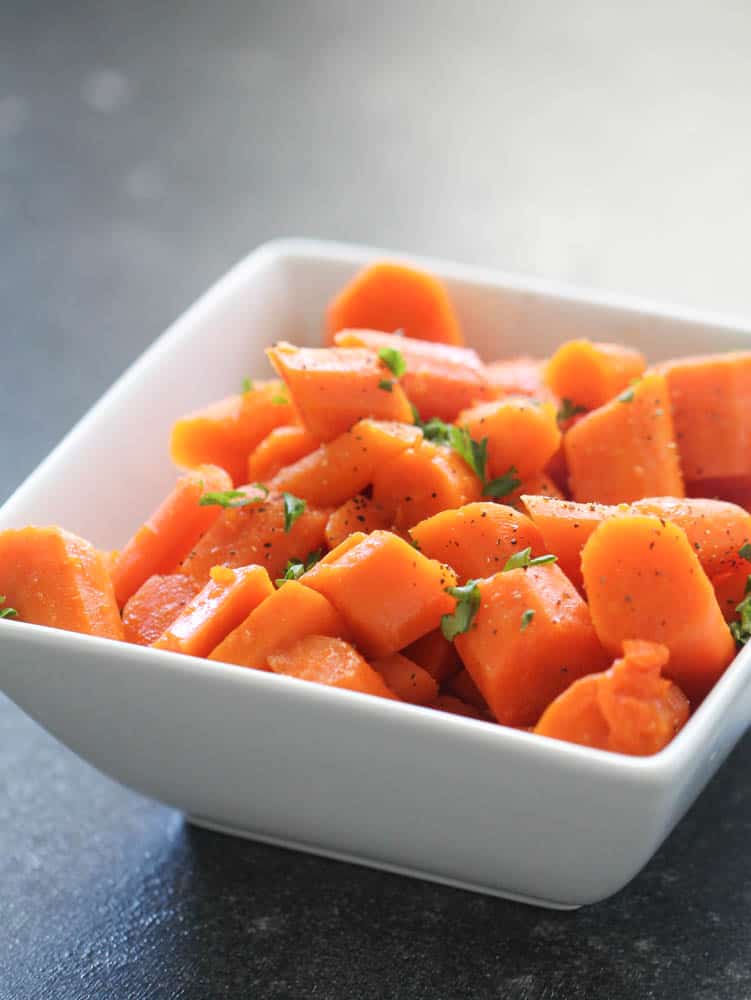 This is also an easy side dish you can whip up to pair with any family dinner recipe. Or if you just want to make it and just eat the carrots that's okay too. You'll understand why you would want to do that after you make them the first time! 😉
If you want some dinner ideas to pair with this recipe, take a look at our Instant Pot chicken alfredo penne pasta recipe, Instant Pot bone-in ribs recipe, or our super delicious Instant Pot turkey breast recipe! I know what you are thinking, these are all Instant Pot recipes. Exactly! I loved my Instant Pot so much that I bought a second one. One for the side dish and one for the main dish.
Looking for another delicious Instant Pot recipe? Check out our EASY Instant Pot Cinnamon Applesauce or our Instant Pot Honey Glazed Ham!
Ingredients for Instant Pot honey glazed carrots:
Carrots

Water

Olive oil

Honey

Salt

Pepper

Fresh parsley
You will also need these items for this Instant Pot Honey Glazed Carrots recipe:
Instant Pot

Peeler

Colander

Knife (

THIS

is a favorite of mine)