This is the best crock pot recipe you will find! These slow cooker bacon cheese potatoes have everything we love in every bite.
Our slow cooker bacon cheese potatoes recipe is easily becoming a favorite family recipe! It is a crowd-pleaser for sure. I will be bringing these delicious cheese potatoes to our next get-together.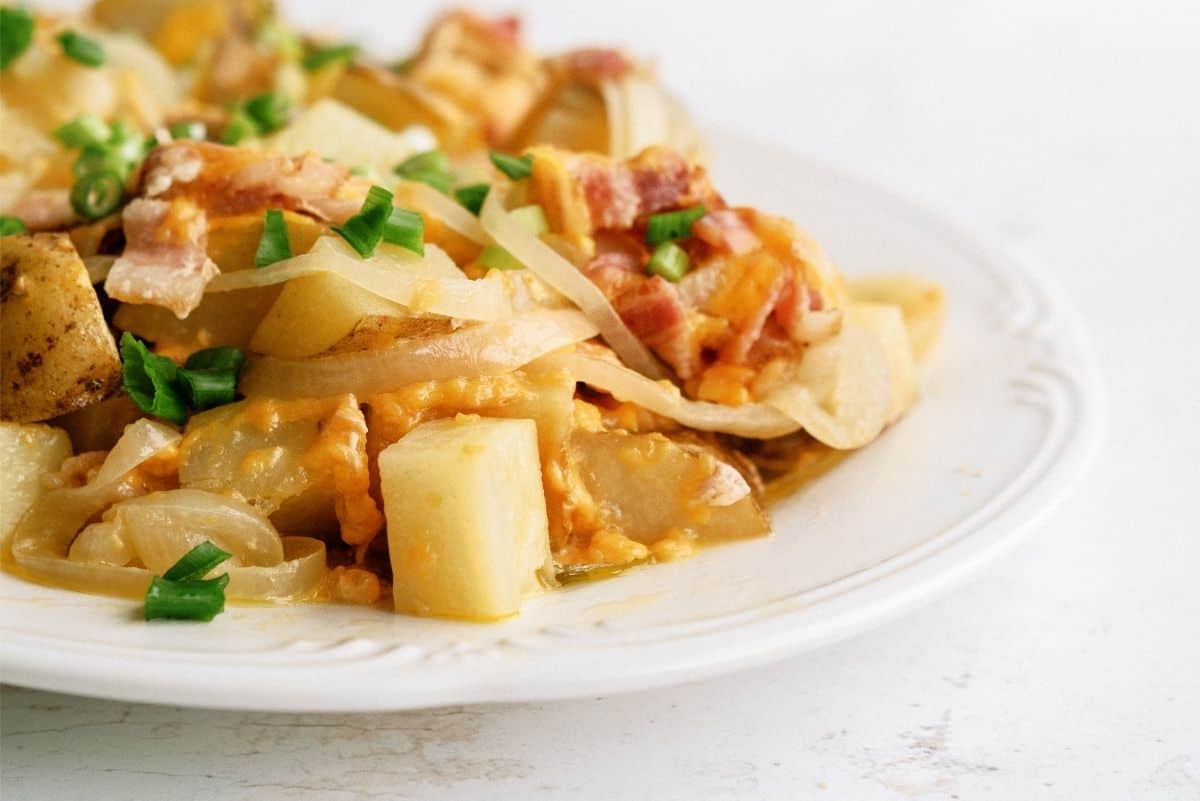 If you are looking for a way to spice up your dinner this bacon potato recipe is just the easy slow cooker recipe you need. I never have to barter with my kids to get them to eat these potatoes because they have bacon and cheese.
This is a great dish that goes wonderfully with our Marinated Mountain Dew Grilled Chicken, Marinated Grilled Chicken Sandwich Recipe, or our Marinated Root Beer Grilled Chicken Recipe. Basically, all the chicken recipes will be amazing with these potatoes!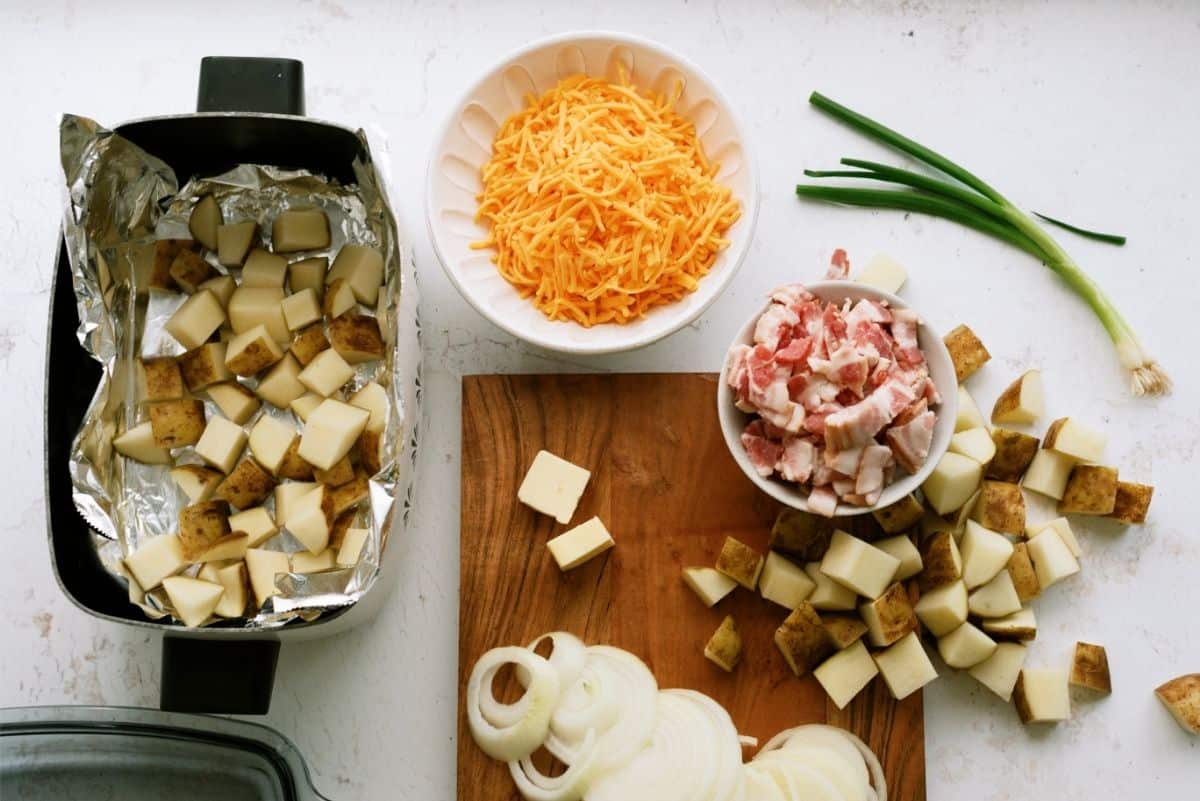 Ingredients Needed For Our Slow Cooker Bacon Cheese Potatoes:
Diced bacon strips
Onion
Medium Potatoes
Shredded cheddar cheese
Salt
Pepper
Butter
Green onion
How To Make Our Slow Cooker Bacon Cheese Potatoes:
To begin, get out your slow cooker and line it with aluminum foil.
NOTE: Be sure that when you do this to have excess that you can pull over the top of the potatoes once they are put in the slow cooker. This will help the potatoes to keep from sticking to the slow cooker and provide some added steam!
Then, take half of the chopped up bacon, diced onions, cubed potatoes, and shredded cheese and layer each thing on top of each other.
Make sure to spread it along the whole bottom of the slow cooker.
Next, season the first layer with salt, and pepper the way you'll like it.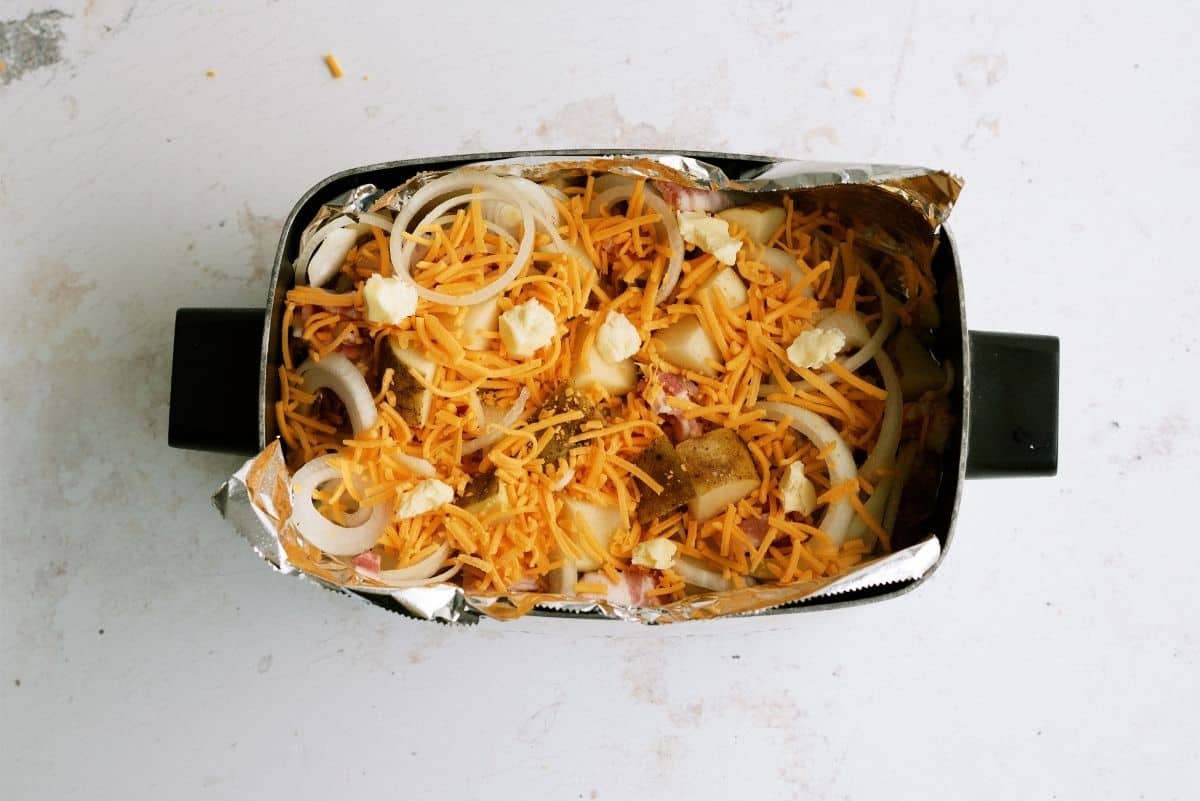 Now, cut one of the tablespoons of butter into small pieces and spread it evenly over top of the first layer of ingredients.
After you are done with the butter, repeat the layers of chopped bacon, diced onion, cubed potatoes, and shredded cheese.
Then, chop up the remaining butter and spread it over top.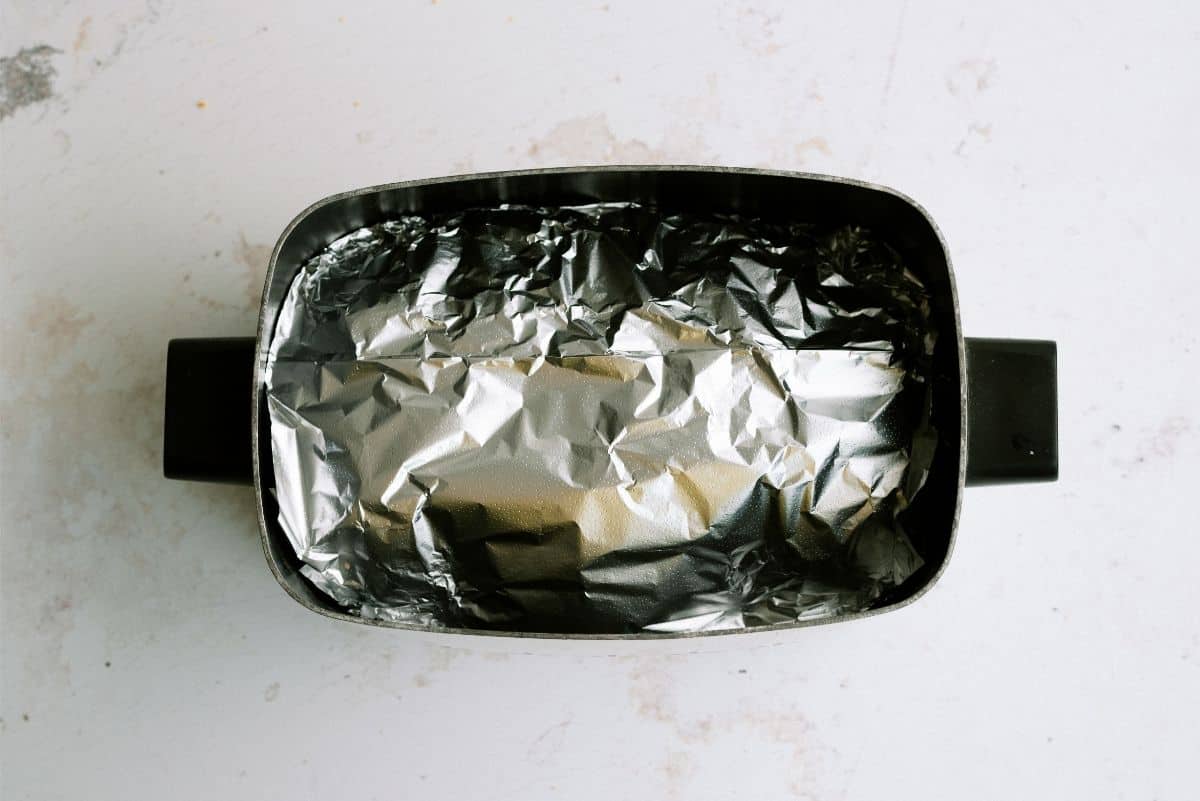 Now, fold over the remaining aluminum foil to cover the potato mixture, and place the lid on top of the slow cooker and cook it all on low for 6-8 hours.
When it is done cooking, sprinkle the sliced green onion and serve it up!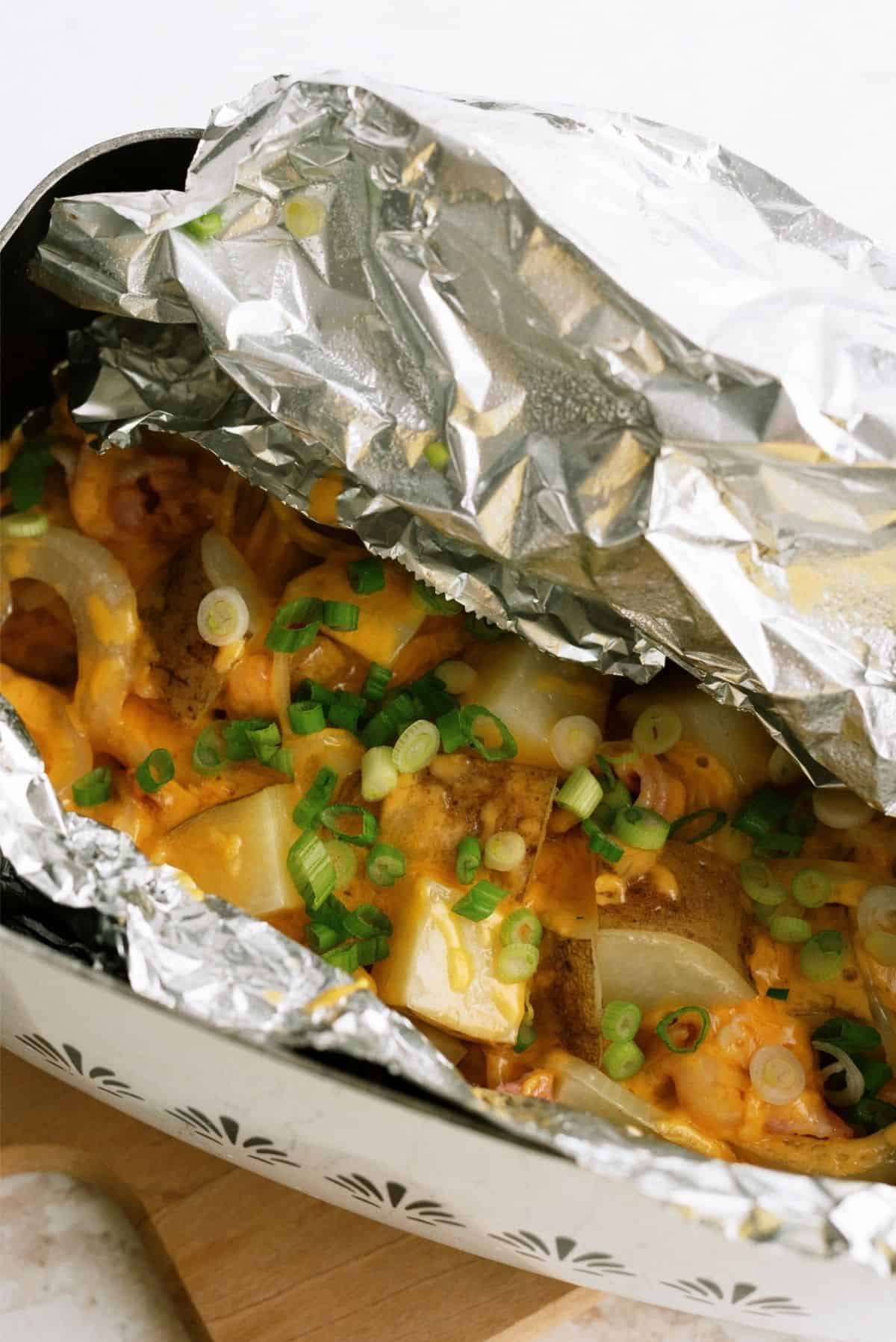 To Make This Easy Slow Cooker Recipe You Will Need:
Slow cooker (THIS is a great one!)
Aluminum Foil
Knife