A deliciously fresh strawberry dessert, with creamy and chewy cookie layers. This strawberry shortcake bars recipe is absolutely divine!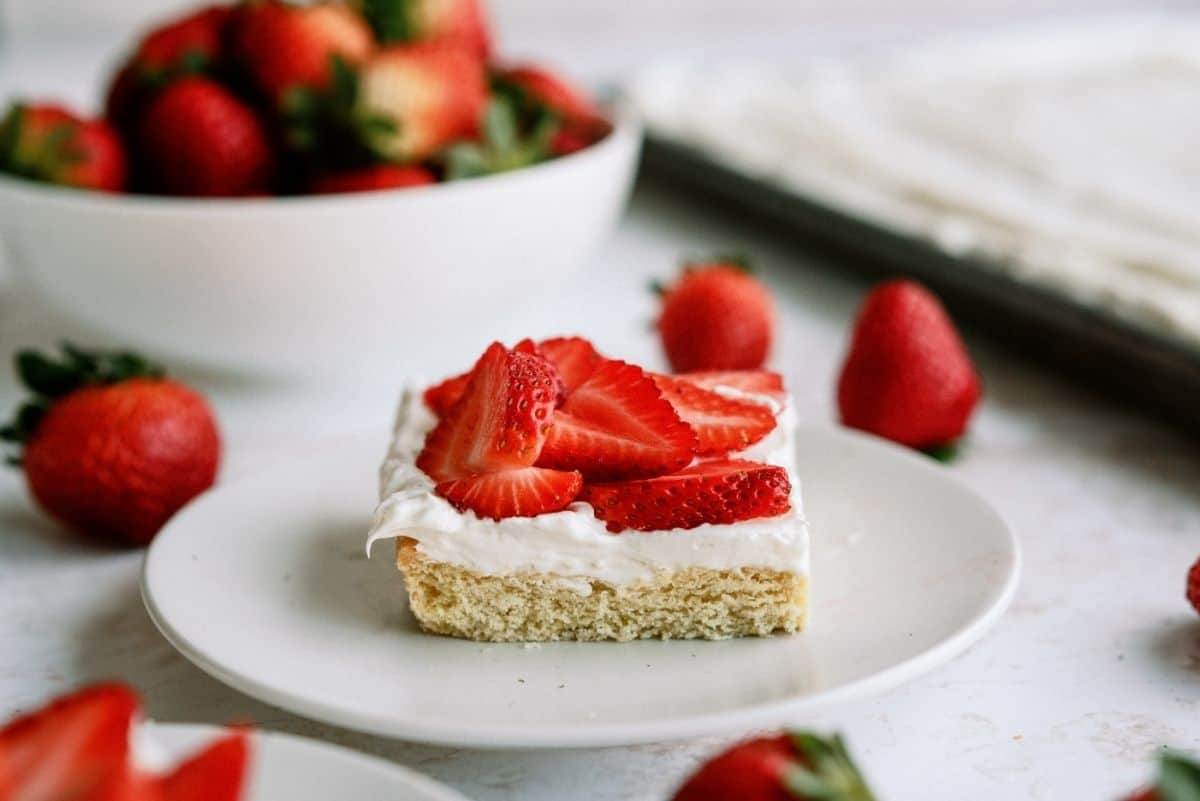 Strawberry shortcake bars are one of my favorite takes on the classic strawberry shortcake. It has fresh strawberries along with creamy frosting and a wonderful chewy cookie crust.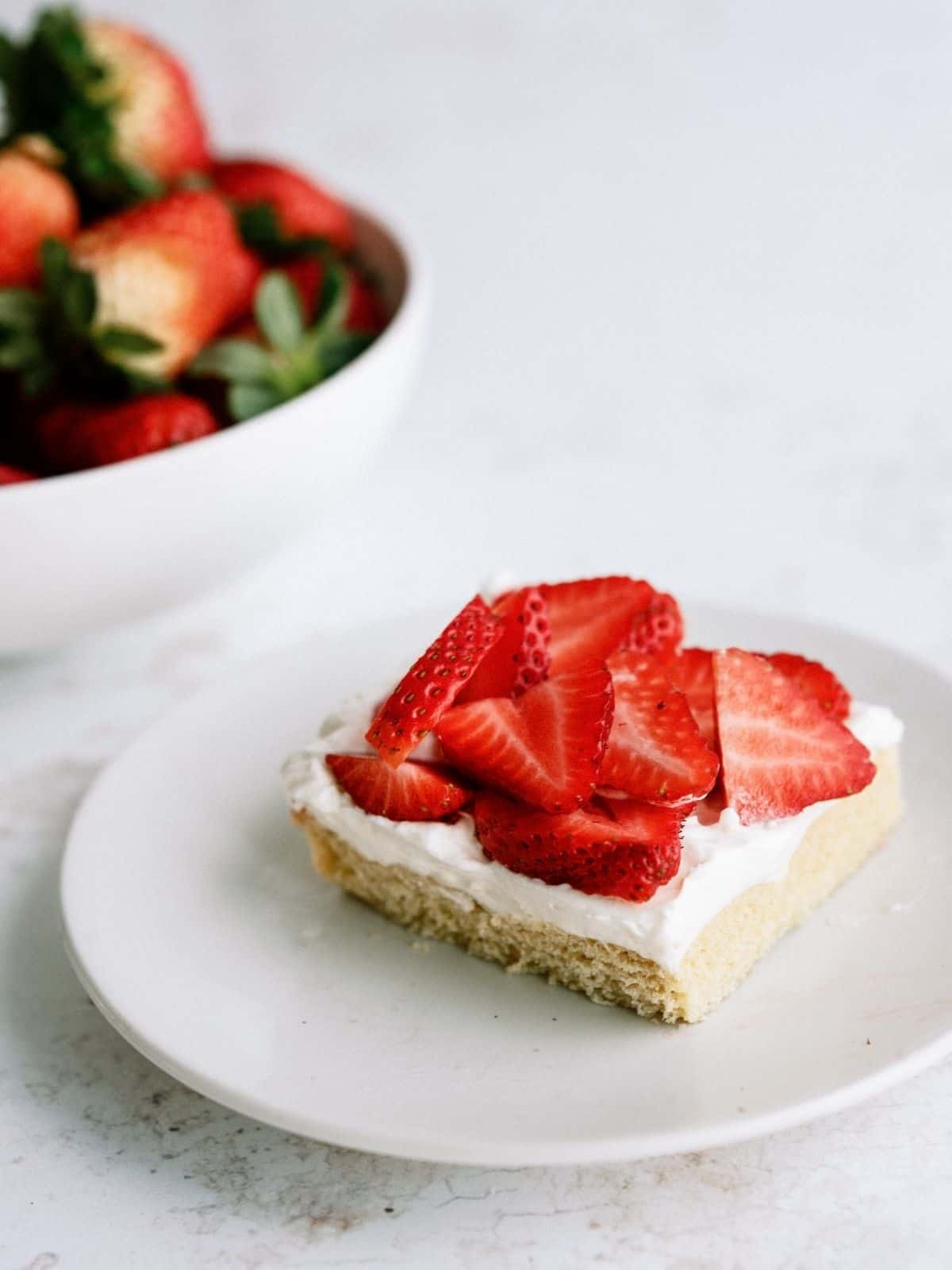 Our strawberry shortcake cookie bars are a perfect potluck dessert. You will have plenty of people asking you for this amazing recipe and you probably won't have any left to bring home.
Since this is a sheet pan dessert, it makes the cookie bars easier to bring along than the regular strawberry shortcake dessert. And you only have to build it once and it is ready to go. Just slice it and serve it, and enjoy!
Our Congo Bars recipe, Lunch Lady Peanut Butter Bars recipe ,and Strawberry Cake Bars recipe are always a hit too! So check them out if you are in need of some more easy dessert recipes.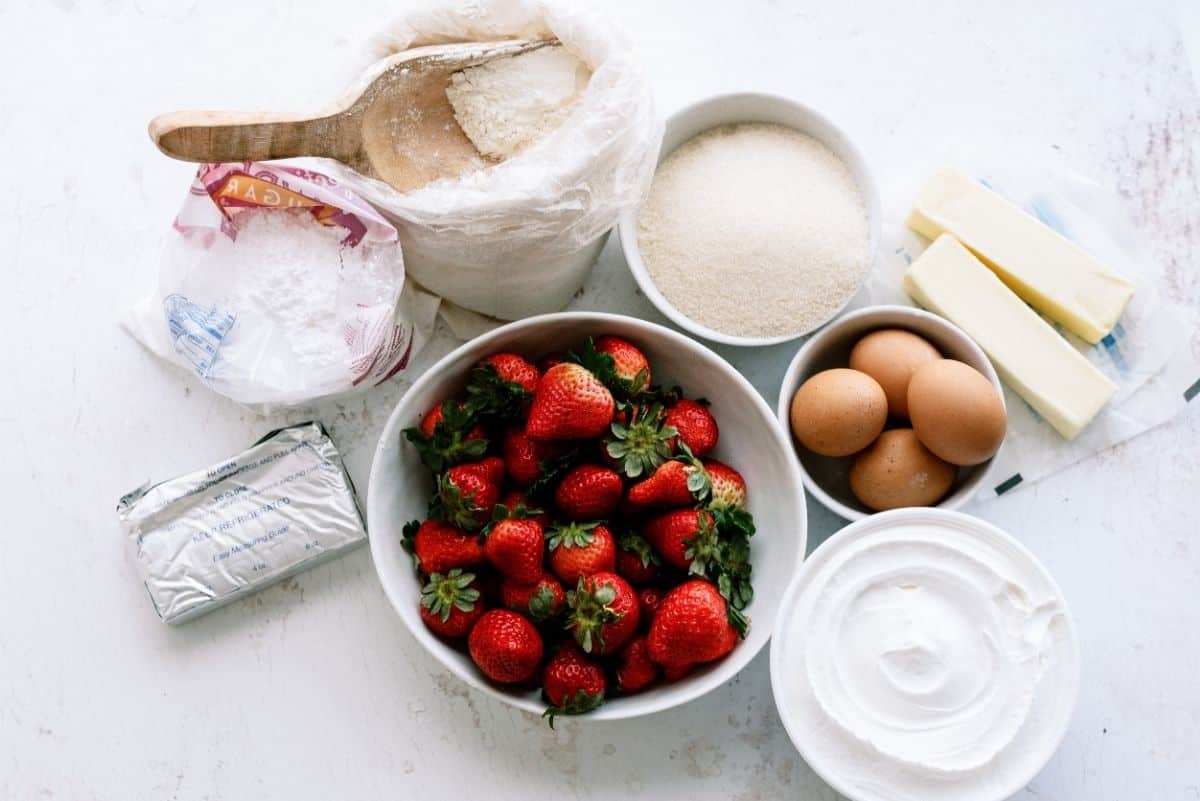 Ingredients Needed For Our Strawberry Shortcake Bars:
Unsalted butter
Sugar
Large eggs
Vanilla extract
All-purpose flour
Salt
Baking soda
Cream cheese
Powdered sugar
Cool Whip
Fresh strawberries
How To Make Our Strawberry Shortcake Bars:
Begin by preheating your oven to 375 degrees.
Next, in a large mixing bowl cream together the softened butter and sugar until it becomes fluffy.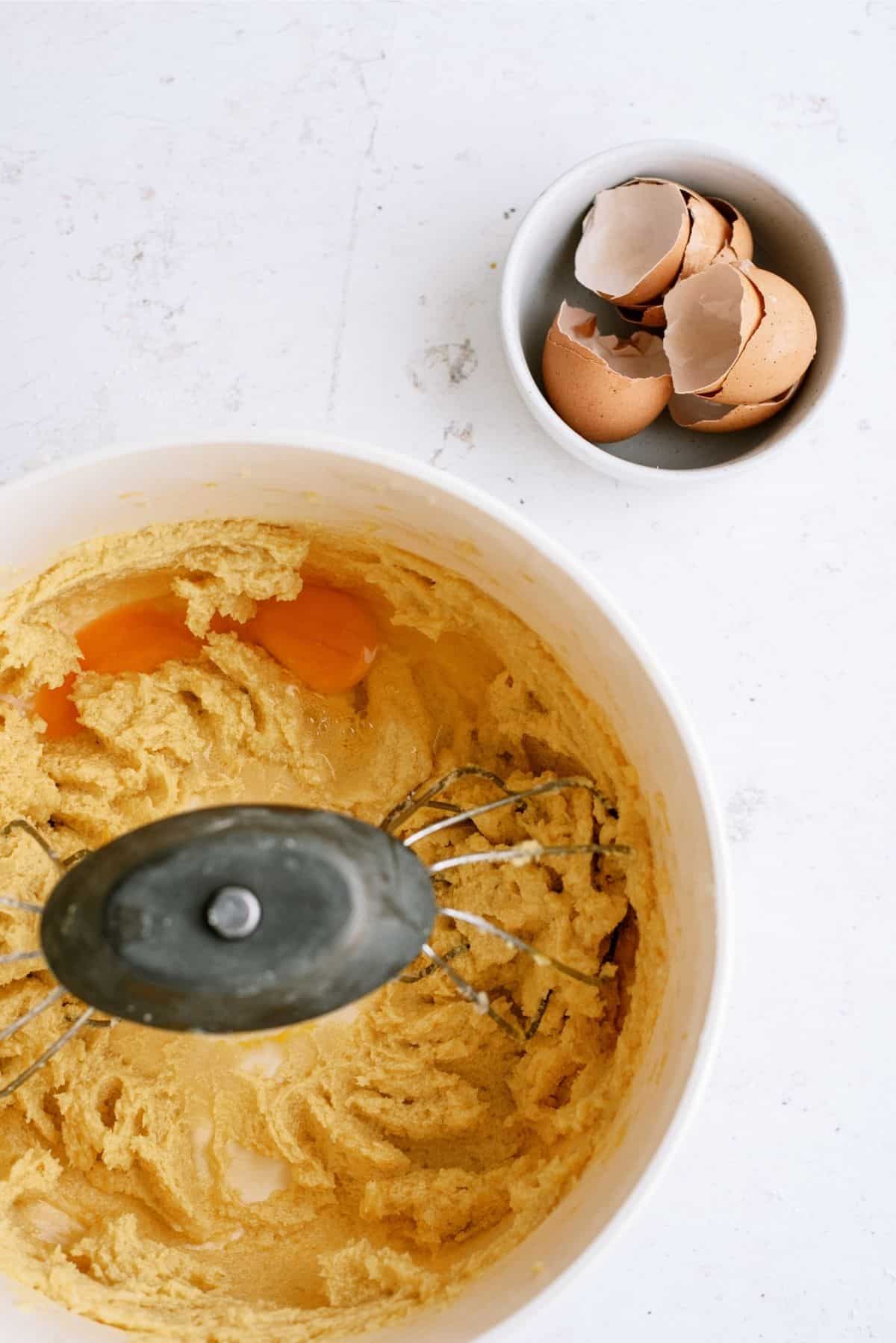 Then, add in your eggs, one egg at a time. Mixing everything together in between each egg.
Once you have all the eggs mixed in, pour in your vanilla extract and continue mixing the ingredients.
In a separate medium-sized mixing bowl, whisk together the all-purpose flour, salt, and baking soda.
Once that is done, pour the dry ingredients into the wet ingredients (the butter and sugar mixture) and mix everything together until they are just combined.
NOTE: Do not over mix otherwise the cookie bottom won't be as chewy.
After everything has been mixed, spread the cookie dough out into a greased, rimmed baking sheet.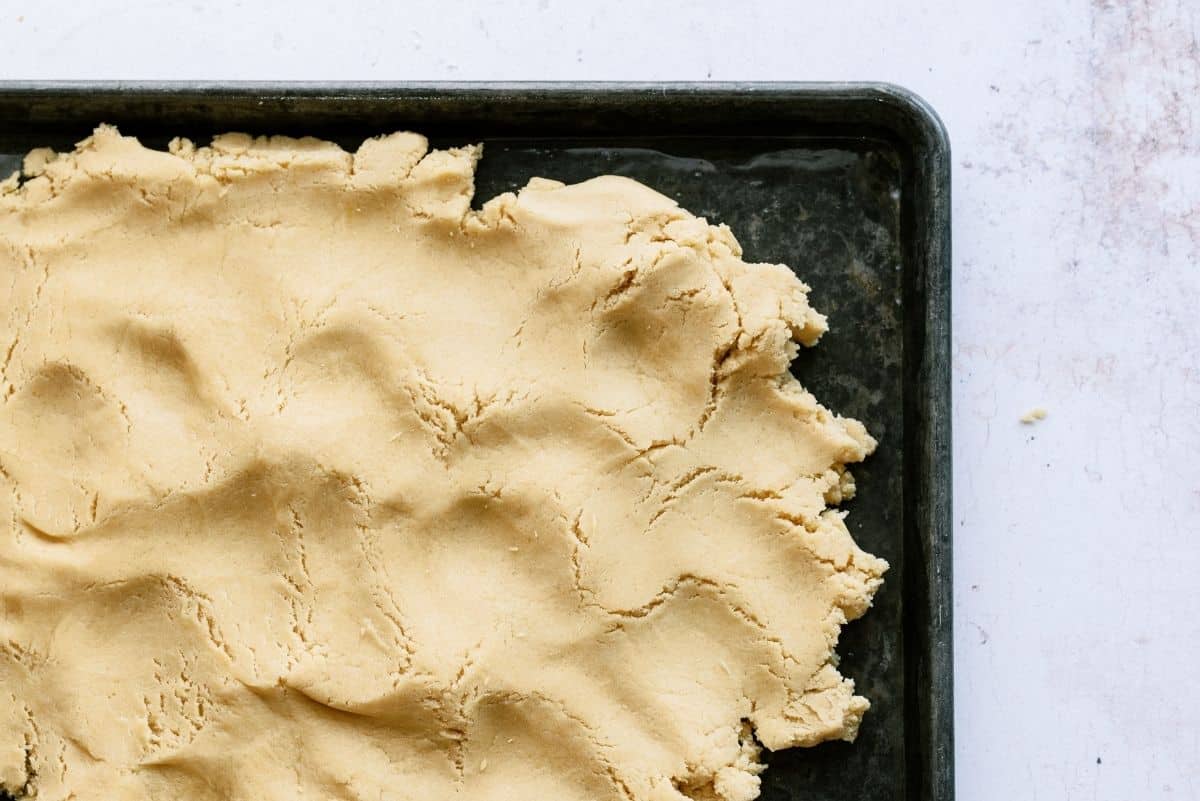 Use your hands to mold the cookie dough to fit the pan. You will want to spray your hands with some nonstick cooking spray to avoid them getting covered in cookie dough.
Put the pan in your preheated oven and bake the cookie sheet for 10-15 minutes, or until the top becomes light golden brown or you can insert a toothpick and it comes out clean.
Be sure to let the cookie sheet cool completely before adding the cream cheese layer.
Now, in another large mixing bowl, cream together the cream cheese, powdered sugar, and vanilla extract.
Beat it all together until it becomes smooth.
Once you've achieved the smooth texture, fold in the Cool Whip and stir it all together well.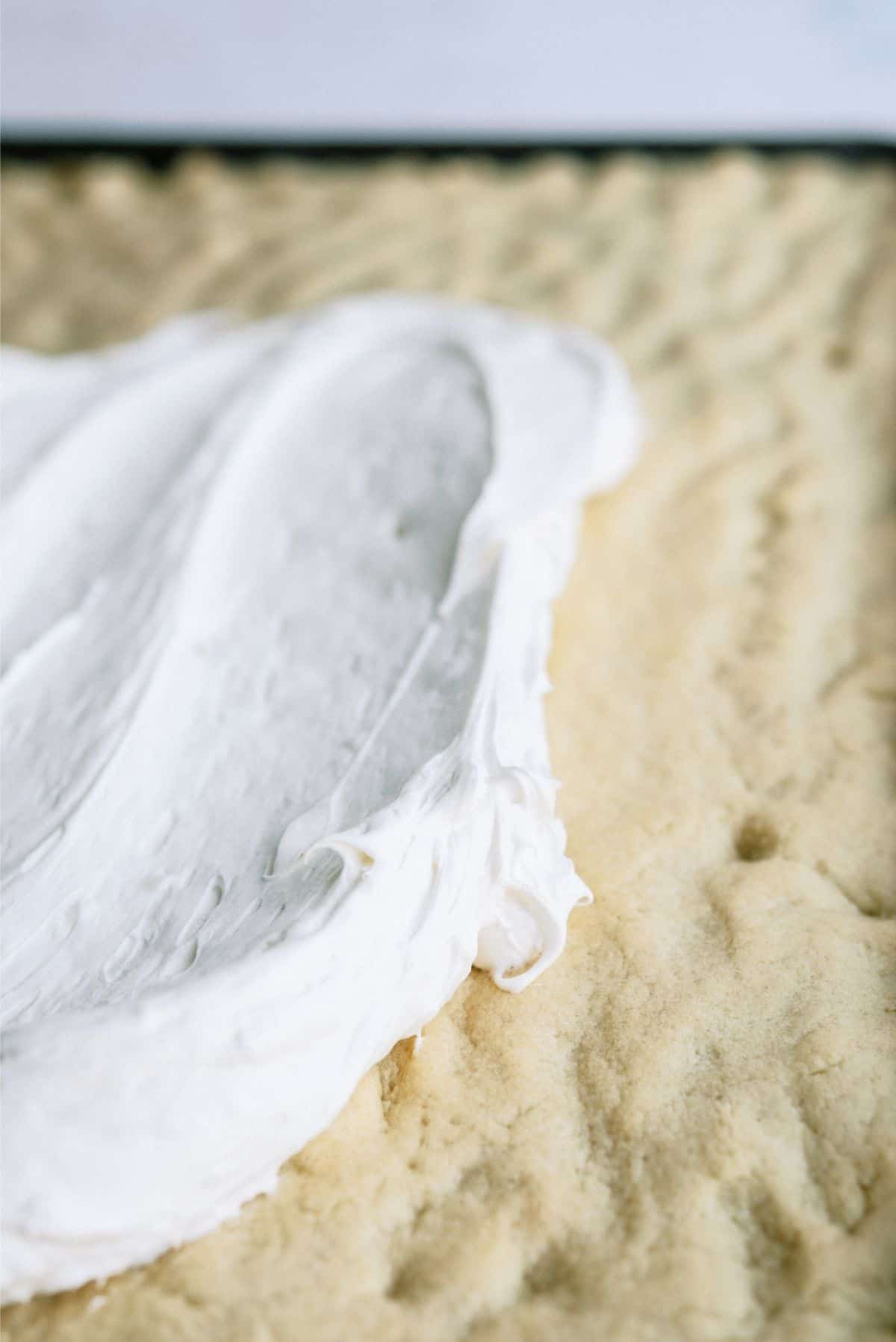 After you are done add in in the Cool Whip and the cookie sheet is completely cool, spread the cream cheese layer over top of the sugar cookie bars evenly.
Then, place the cookie bars in the fridge to let the cream cheese layer set up, 30 minutes or longer works the best.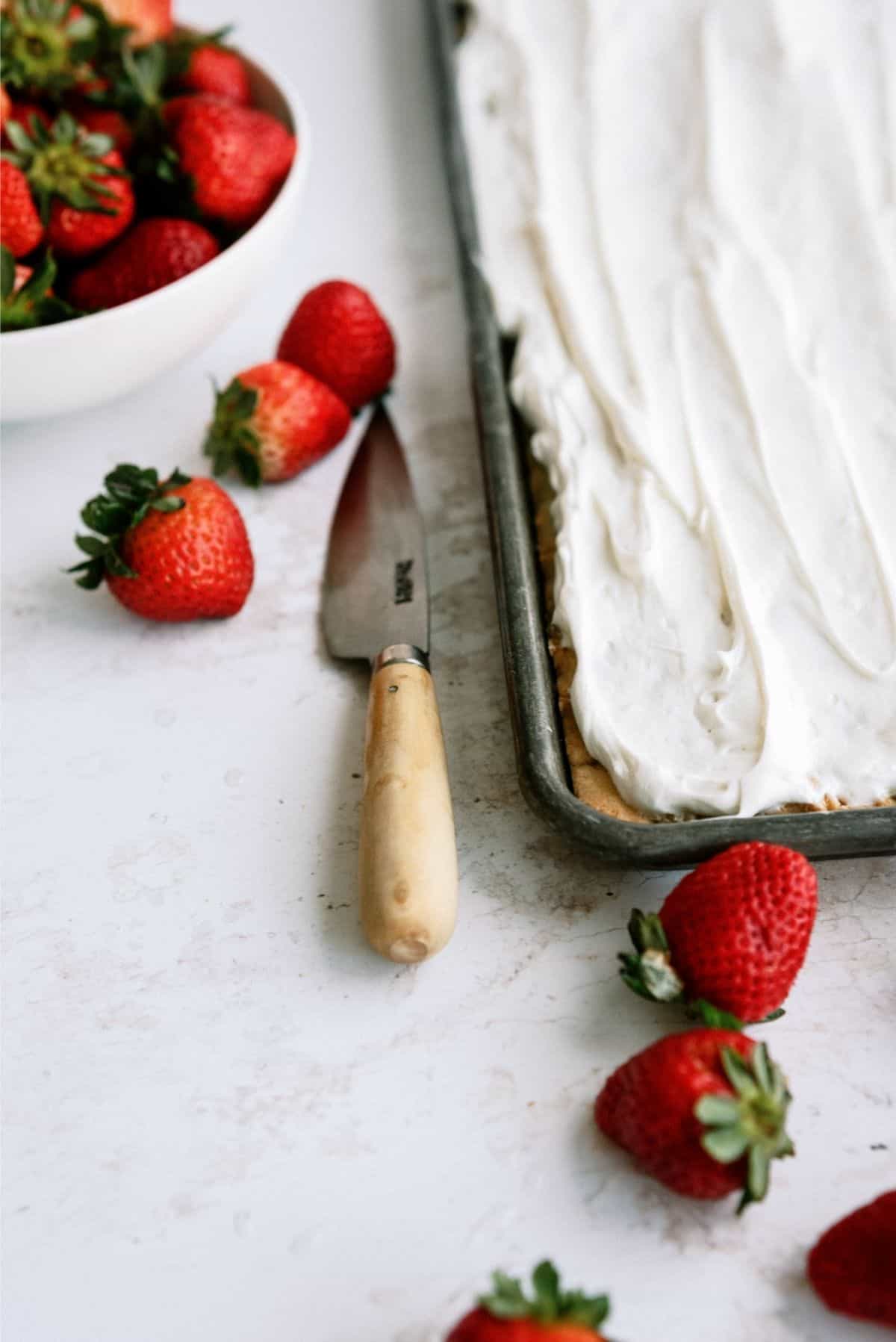 When you are ready to serve, place your freshly cut strawberries on top, cut the bars and serve.
If you put the strawberries on too early, the juices from the strawberries will tint the cream cheese layer and turn it pink.
To Make These Strawberry Shortcake Cookie Bars You Will Need:
Sheet Pan (THESE work wonderfully)
Large mixing bowl (2)
Hand mixer
Spatula
Nonstick spray