Creamy, cheesy, chicken with bacon and ranch makes for the best dinner recipe ever. This easy baked crack chicken recipe is so simple to make and extremely tasty!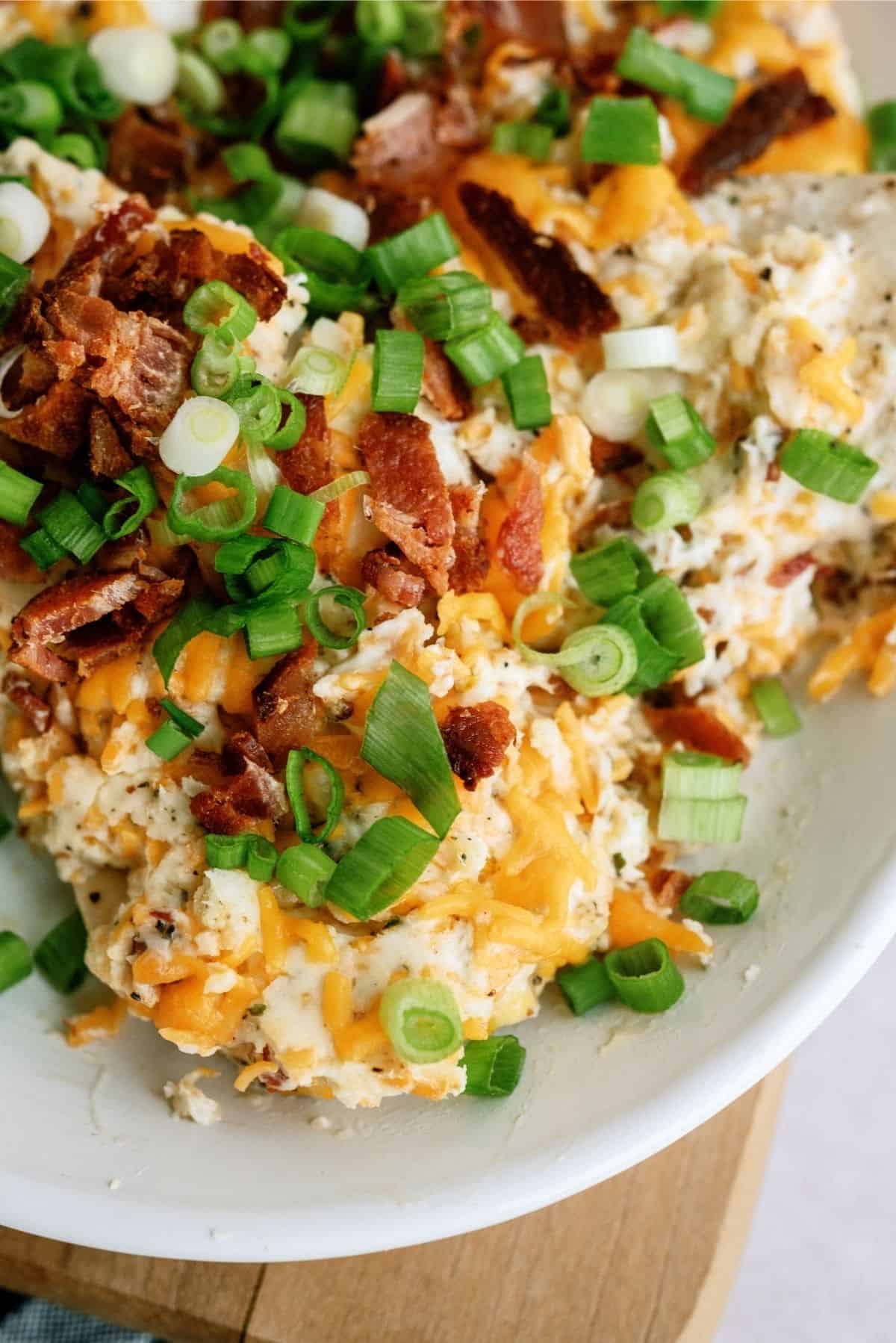 Easy baked crack chicken is a favorite easy dinner recipe in our house! Especially since everyone loves bacon, cream cheese, ranch, and cheese. I mean how can you not?!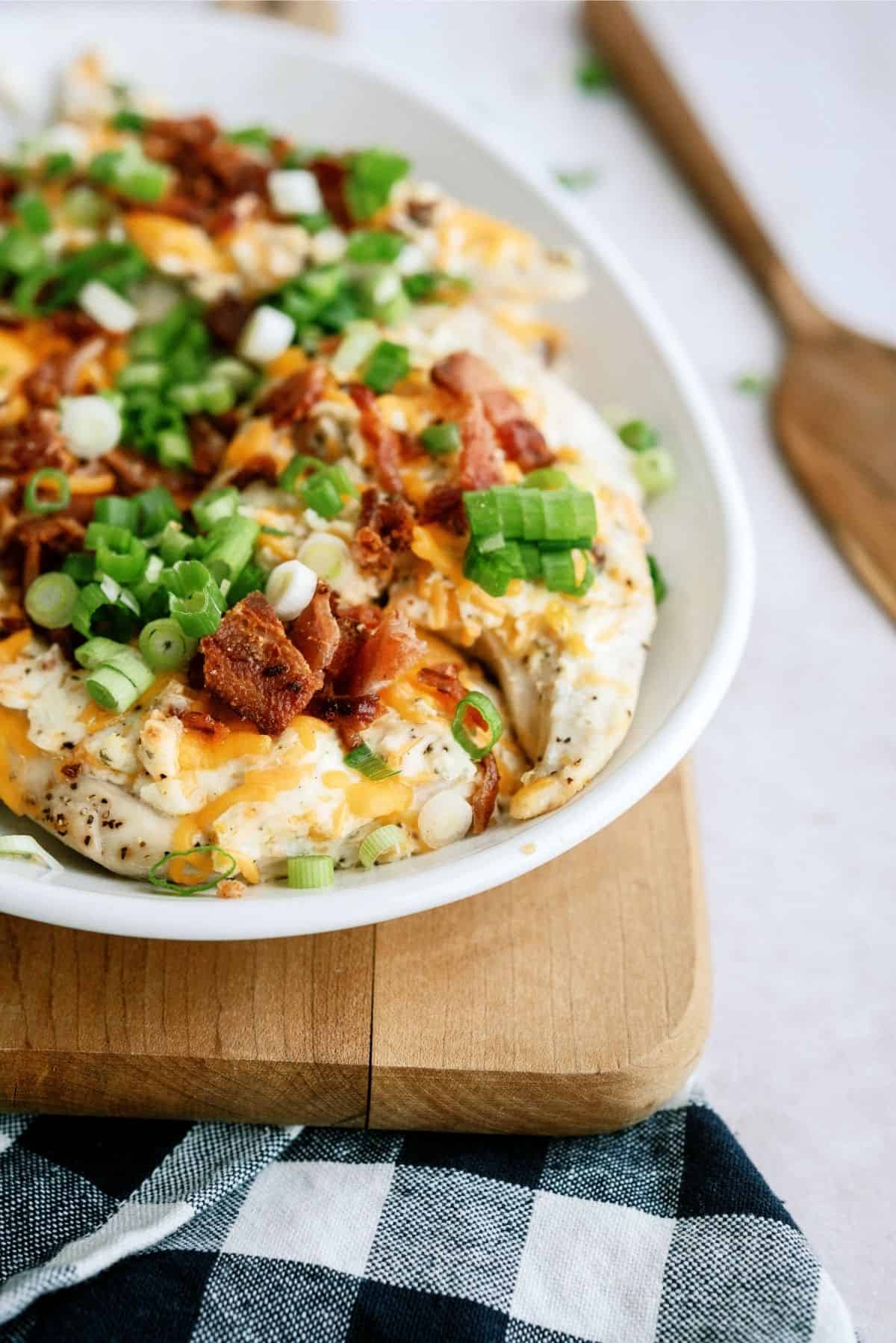 This chicken breast recipe is quick and easy to make, and it makes plenty for the whole family. Even the kids, our pickiest eaters love it and ask for seconds.
If you have ever heard of crack chicken recipe, they were referring to this recipe! They call it crack chicken because you can't stop eating it.
To round out this perfect family dinner recipe, make up some of our side dishes like our Slow Cooker Green Beans Recipe, Baked Sweet Potato Wedges Recipe, or our Easy Homemade Rolls Recipe!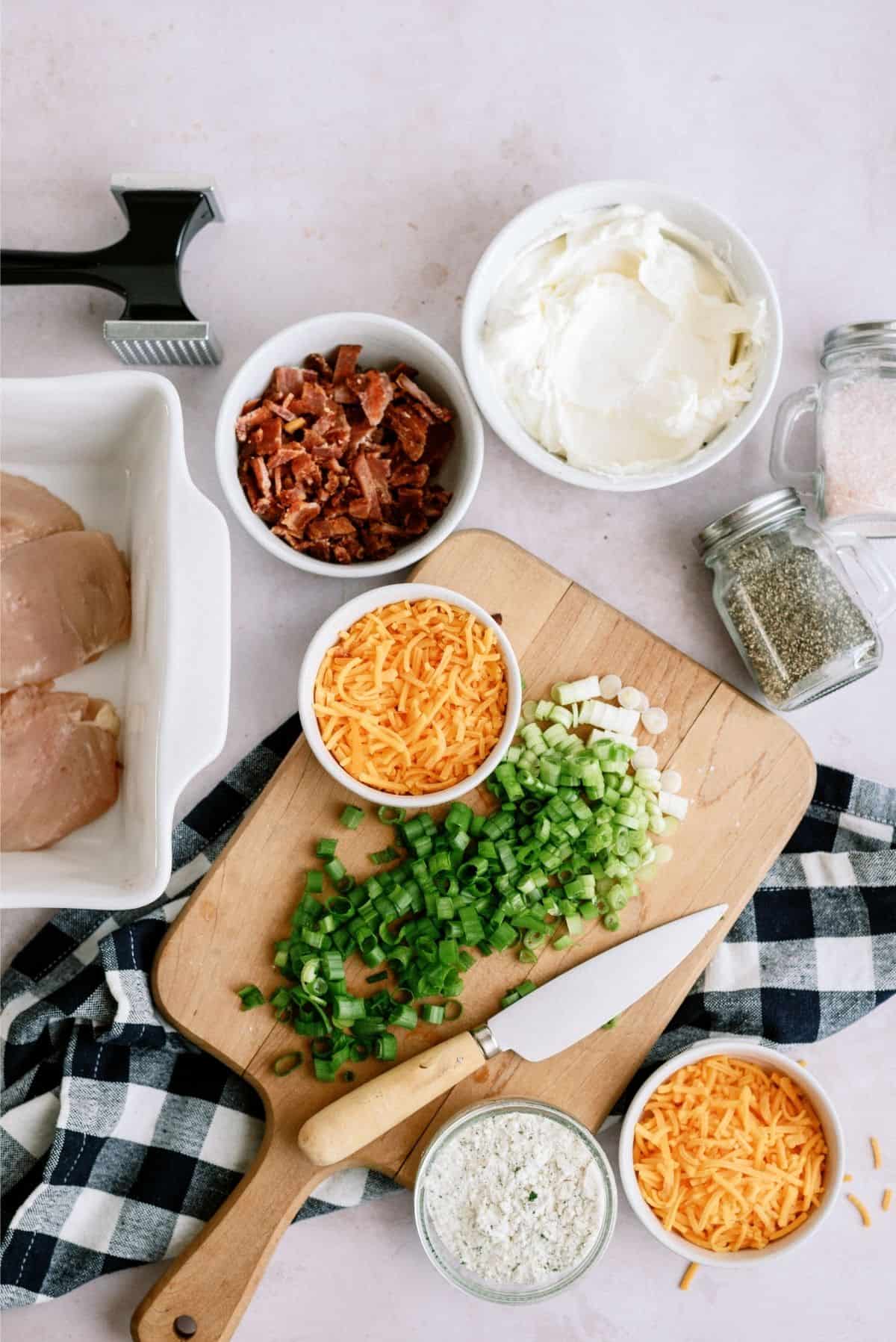 Ingredients Needed For Our Easy Baked Crack Chicken Recipe:
Boneless, skinless chicken breasts
Salt
Pepper
Cream cheese
Shredded sharp cheddar cheese
Thick cut bacon, cooked and crumbled
Package dry ranch dressing mix
Green onions
How To Make Our Easy Baked Crack Chicken Recipe:
Begin by preheating the oven to 400 degrees.
Then, get out a 9×13 inch baking pan and spray it with nonstick cooking spray.
Next, use the tenderizer to pound chicken breasts until they are about ¼ of an inch thick.
Try and make sure the chicken breasts are about the same thickness so they finish baking at the same time.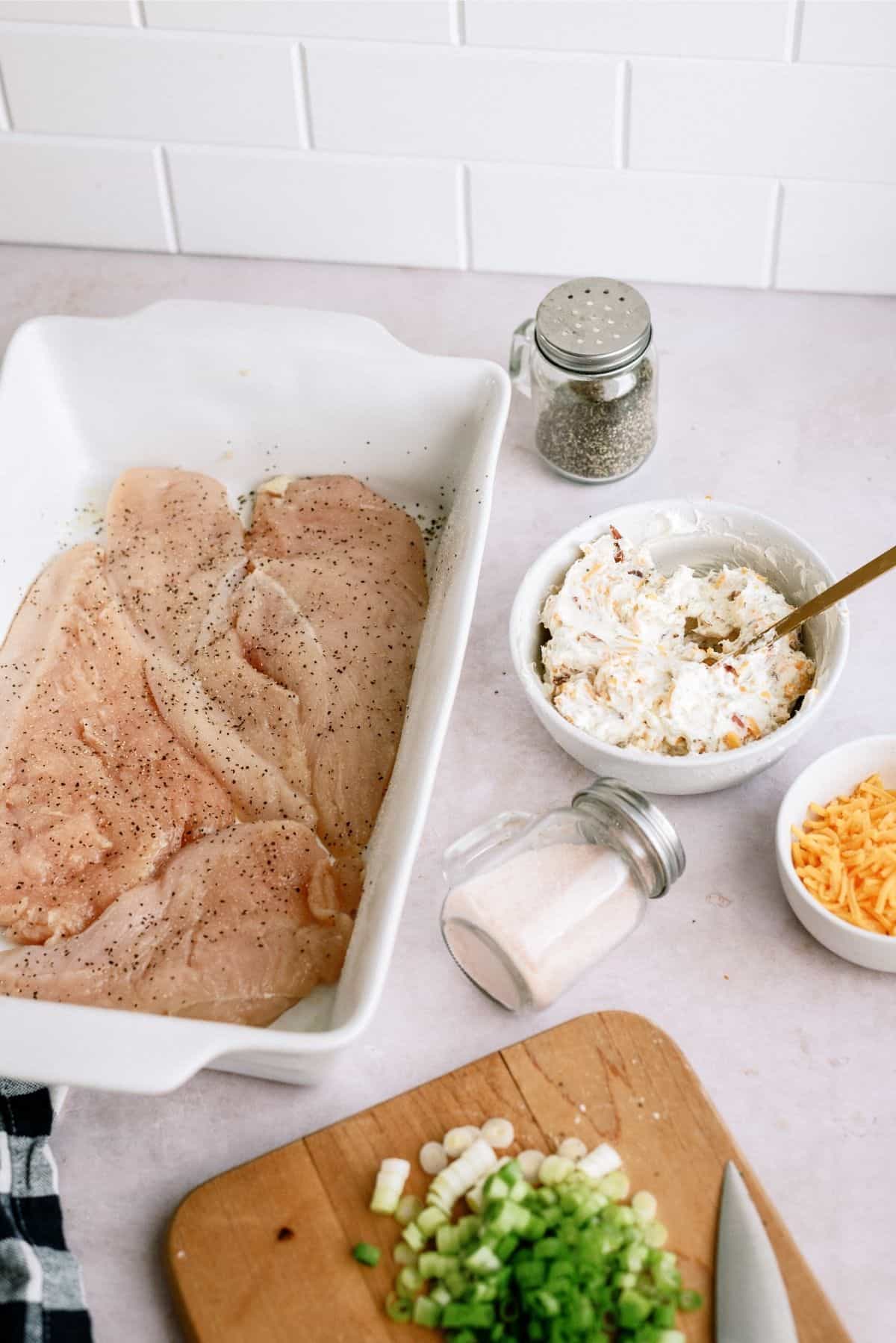 Now, place the chicken in a single layer in the baking pan and season them with salt and pepper. You can also add onion powder or garlic powder if you want.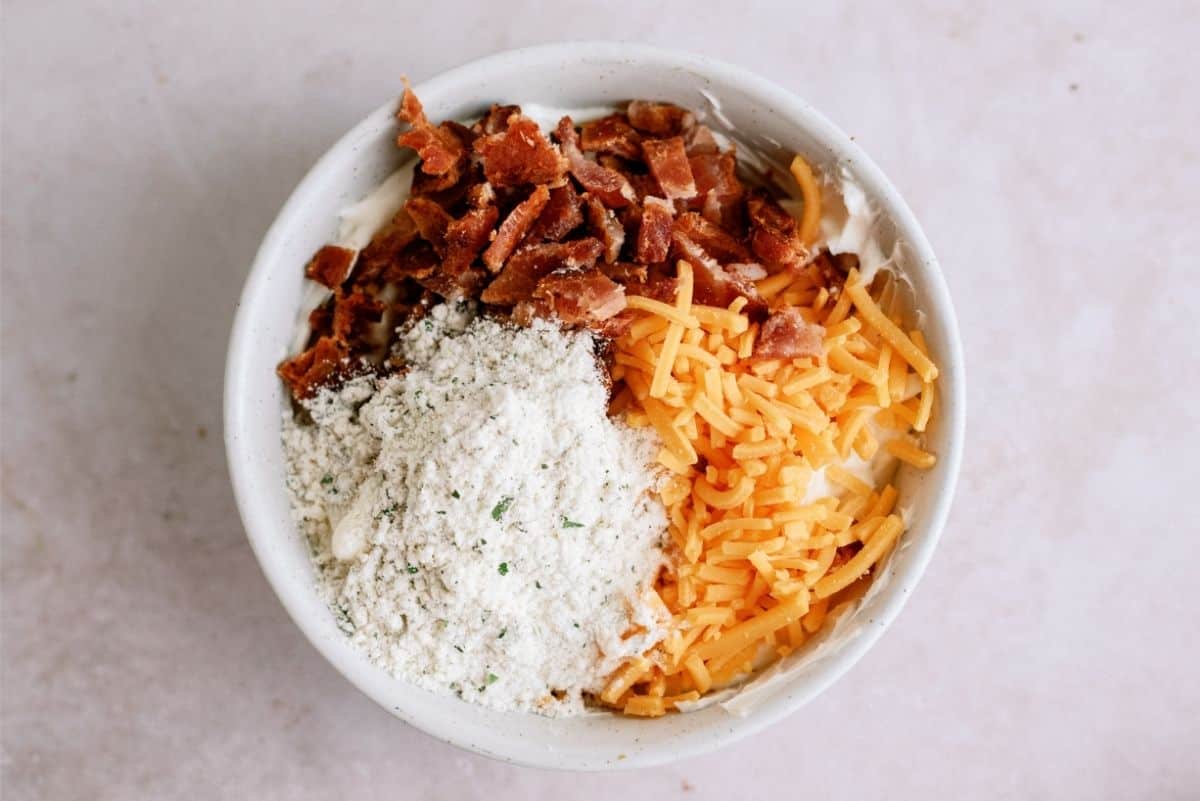 Then, in a medium mixing bowl, mix together the softened cream cheese, half of the shredded sharp cheddar cheese, half of the bacon crumbles, and the whole packet of dry ranch dressing mix.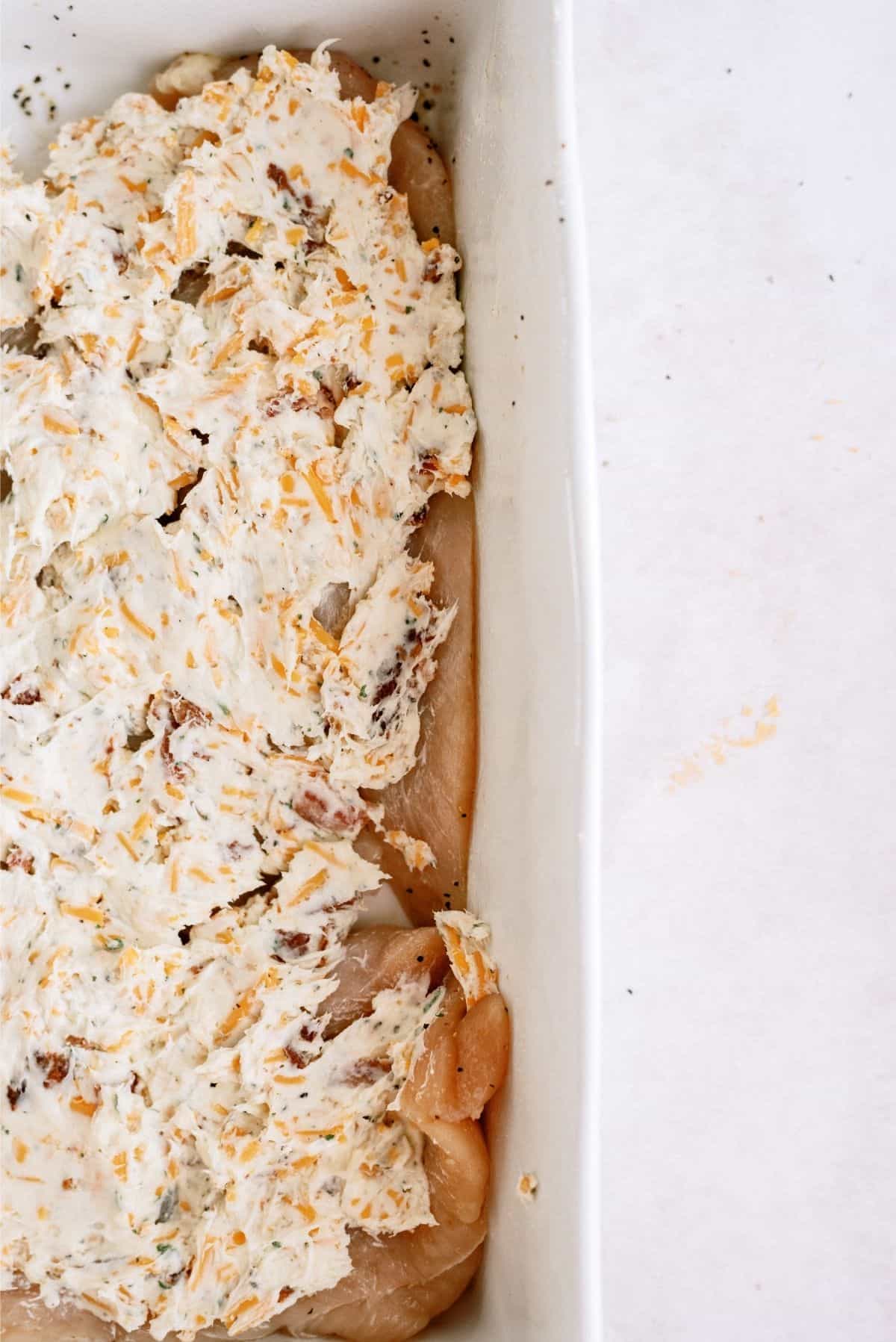 Once that is done, spread the cream cheese mixture over top of the chicken breast evenly.
Then take the rest of the shredded cheddar cheese and sprinkle it over top of chicken breasts.
Now, place the baking pan in the oven for 20-25 minutes or until the chicken has fully cooked.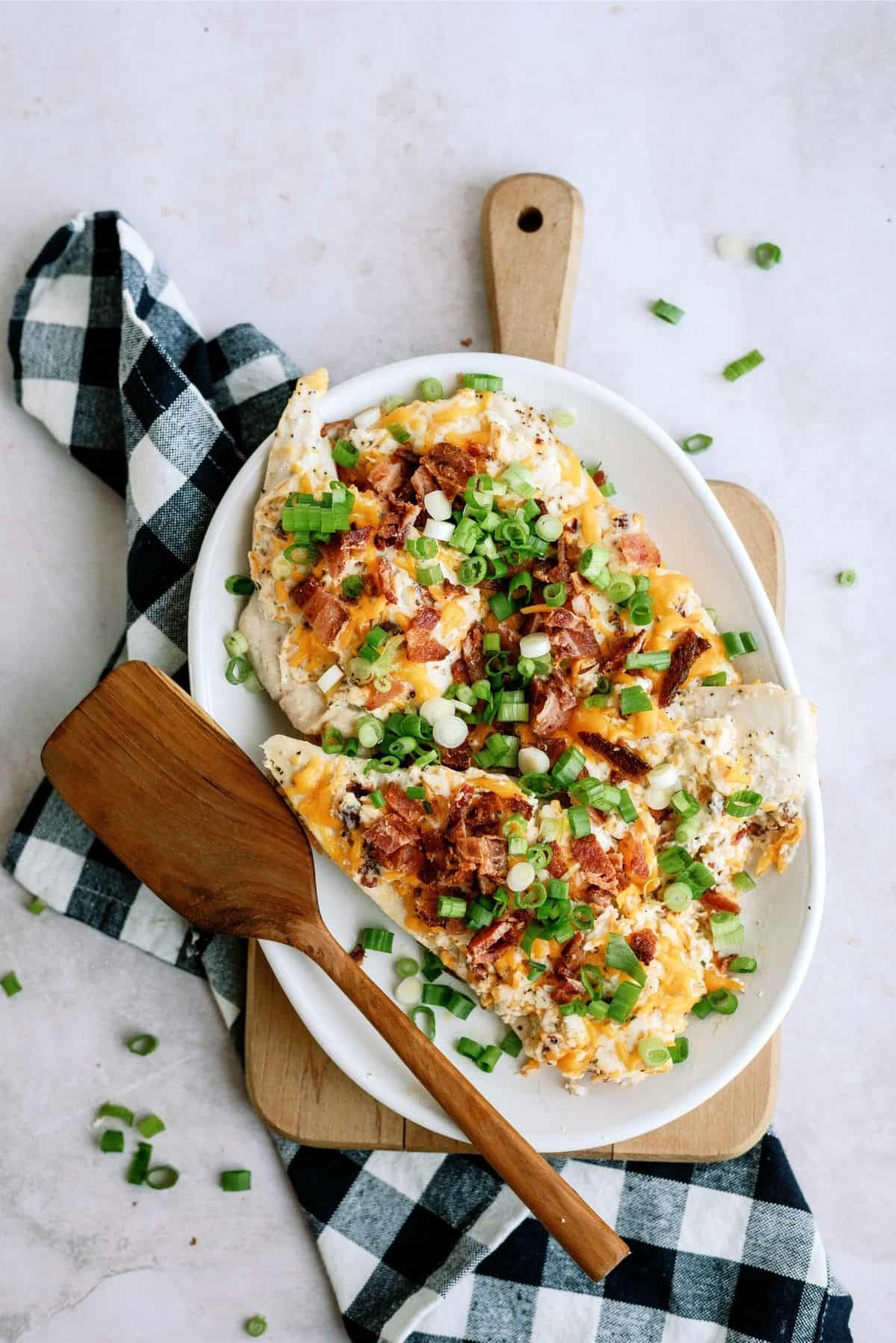 Once the chicken is done baking, pull it out and top it off with the remaining bacon crumbles, and green onion and enjoy!
To Make This Chicken Breast Recipe You Will Need:
9×13 inch baking pan (I like THIS one)
Nonstick cooking spray
Meat tenderizer
Medium bowl
Spatula