If juicy tenderloin recipes are your thing, then you NEED to try this applesauce pork tenderloin. It is wonderfully juicy and filled with great flavor using minimal ingredients.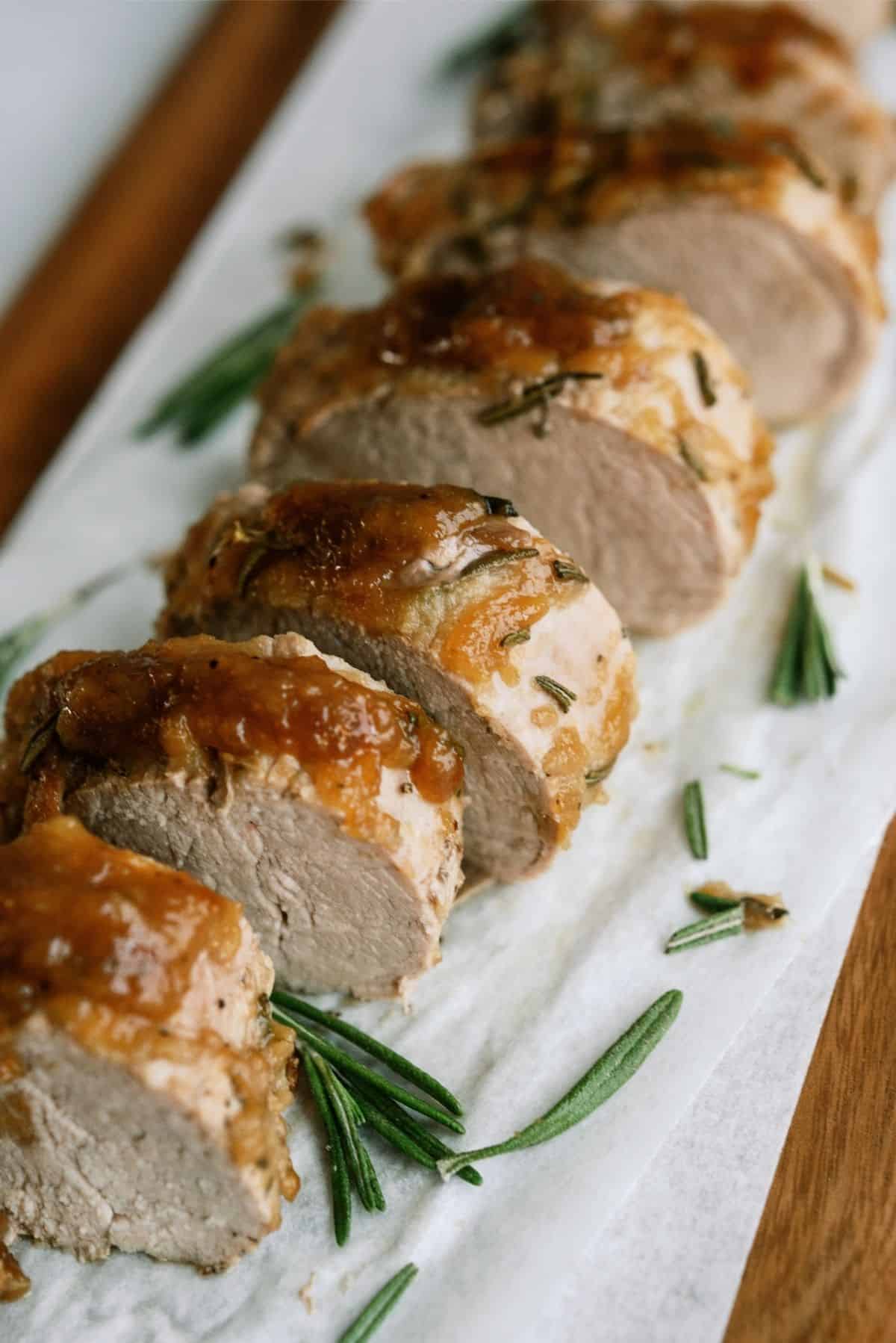 I love our applesauce pork tenderloin recipe. It is such a simple pork tenderloin recipe, yet has tons of flavor!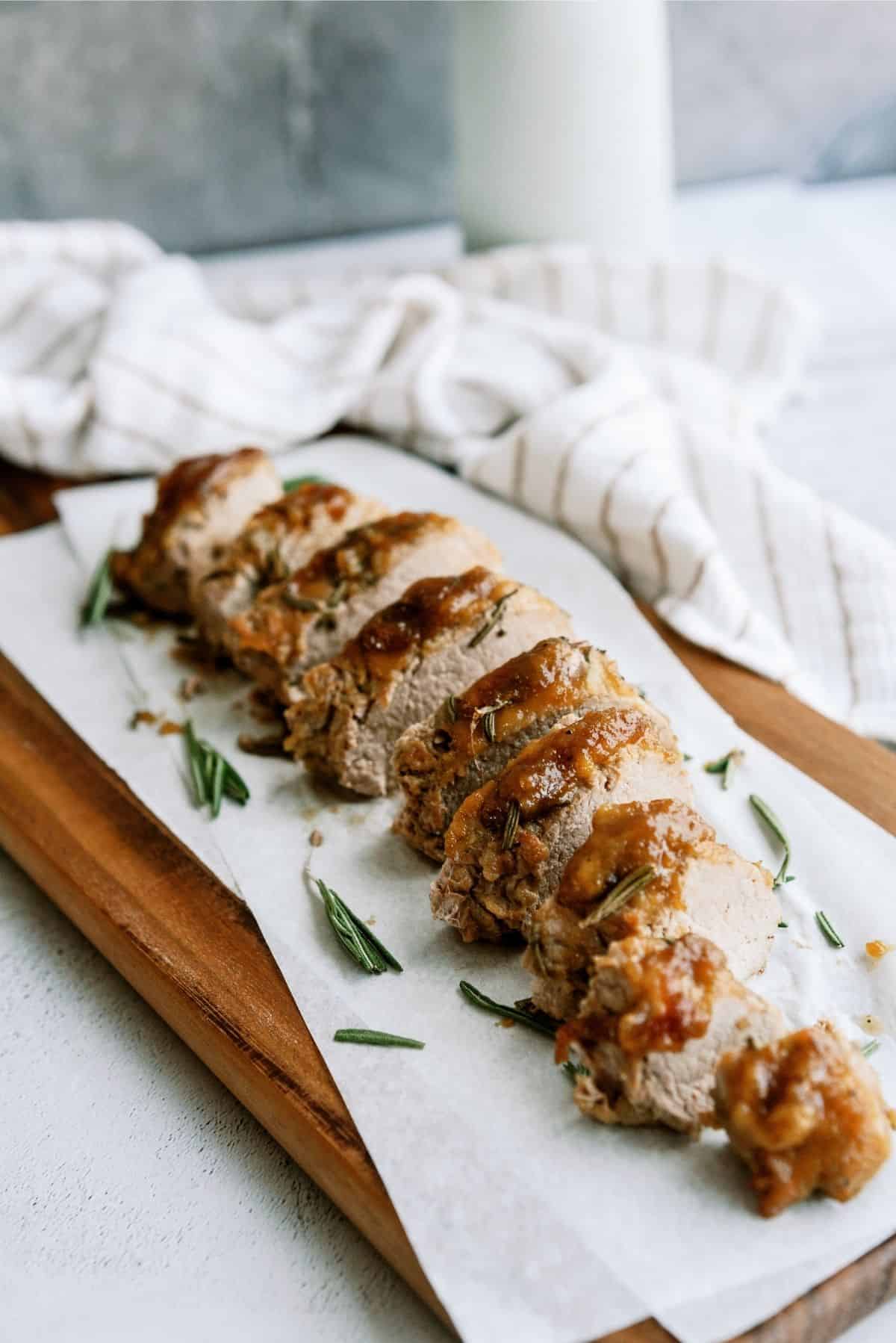 You can make this recipe for a Sunday dinner or really any night of the week. There are only a few steps to preparing this tenderloin so even beginners in the kitchen will find this recipe enjoyable.
This is just as simple as a slow cooker pork recipe, but this recipe is done in the oven. Since it is made in the oven, this recipe can be whipped up in about under an hour.
Serve this delicious tenderloin recipe with our Instant Pot Sweet Potato Casserole, some tasty 30 Minute Homemade Rolls, and you cannot forget 5 Minute Fluffy Yogurt Fruit Salad, and you'll have yourself a great meal.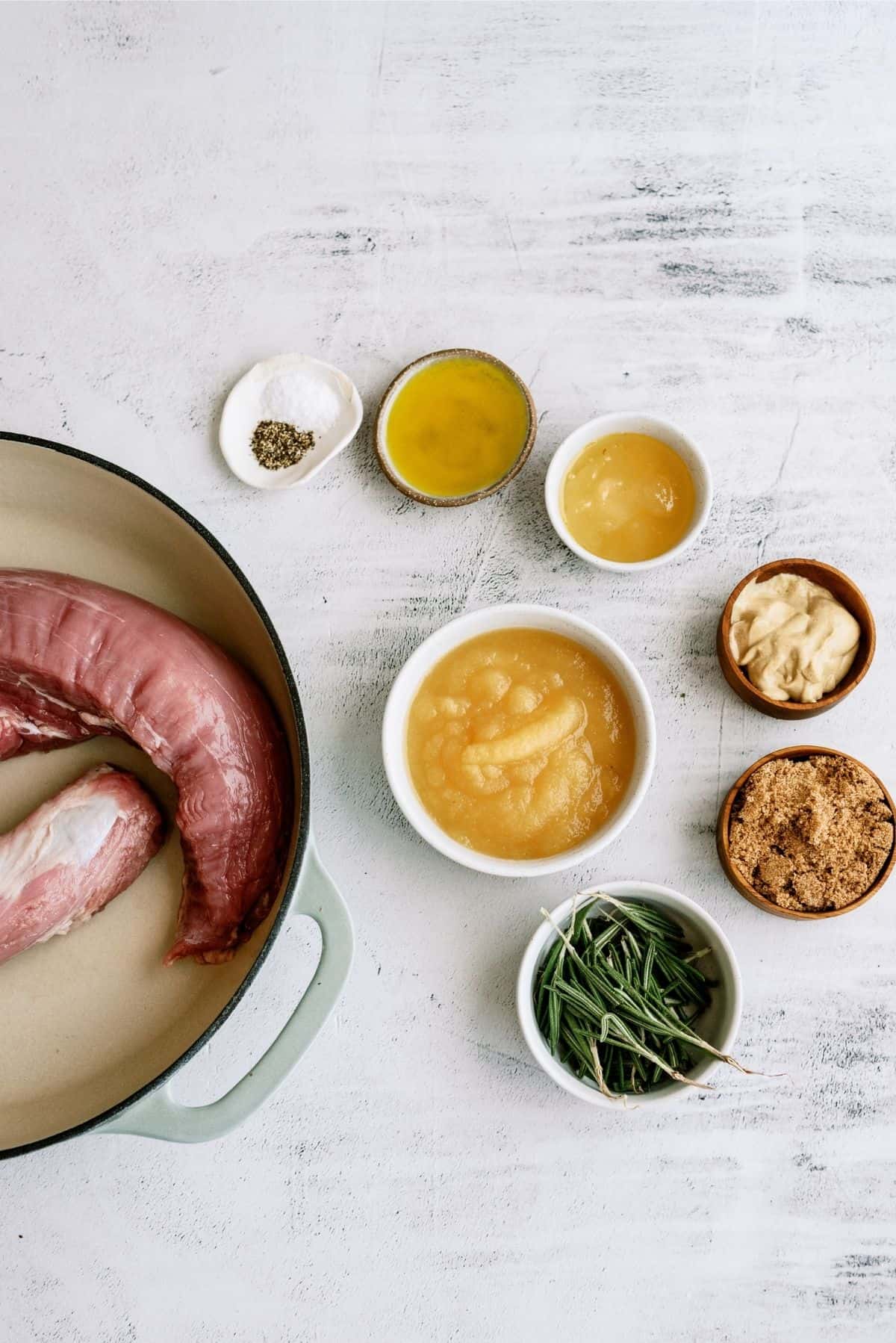 Ingredients Needed For This Applesauce Pork Tenderloin Recipe:
Pork tenderloin
Salt
Pepper
Vegetable oil
Unsweetened applesauce
Brown sugar
Dijon mustard
Honey
Fresh rosemary
How To Make This Applesauce Pork Tenderloin Recipe:
Begin by preheating your oven to 350 degrees.
Then take out your pork and season it with salt and pepper on all sides.
Now, in a large skillet, heat the vegetable oil over medium-high heat.
Once the oil is hot, place the pork in the oil and brown the roast on all sides in the skillet. Should take 2-3 minutes on each side.
FUN FACT: By searing the meal you are sealing in the moisture of the meat!
After all the sides have been browned, place the roast on a shallow roasting pan and set it aside for a minute.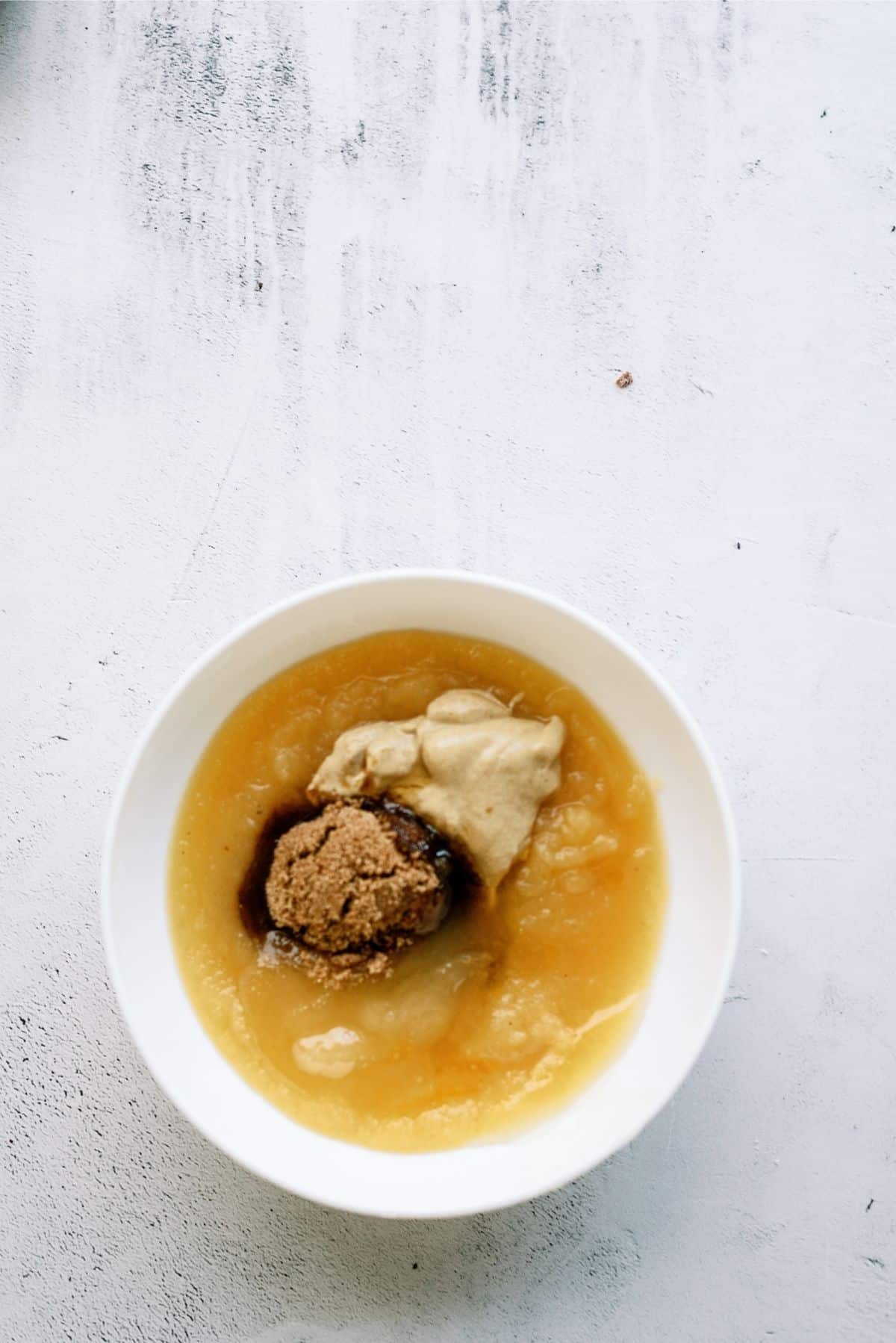 Now, in a small mixing bowl combine the applesauce, brown sugar, Dijon mustard, and honey until it is all well combined.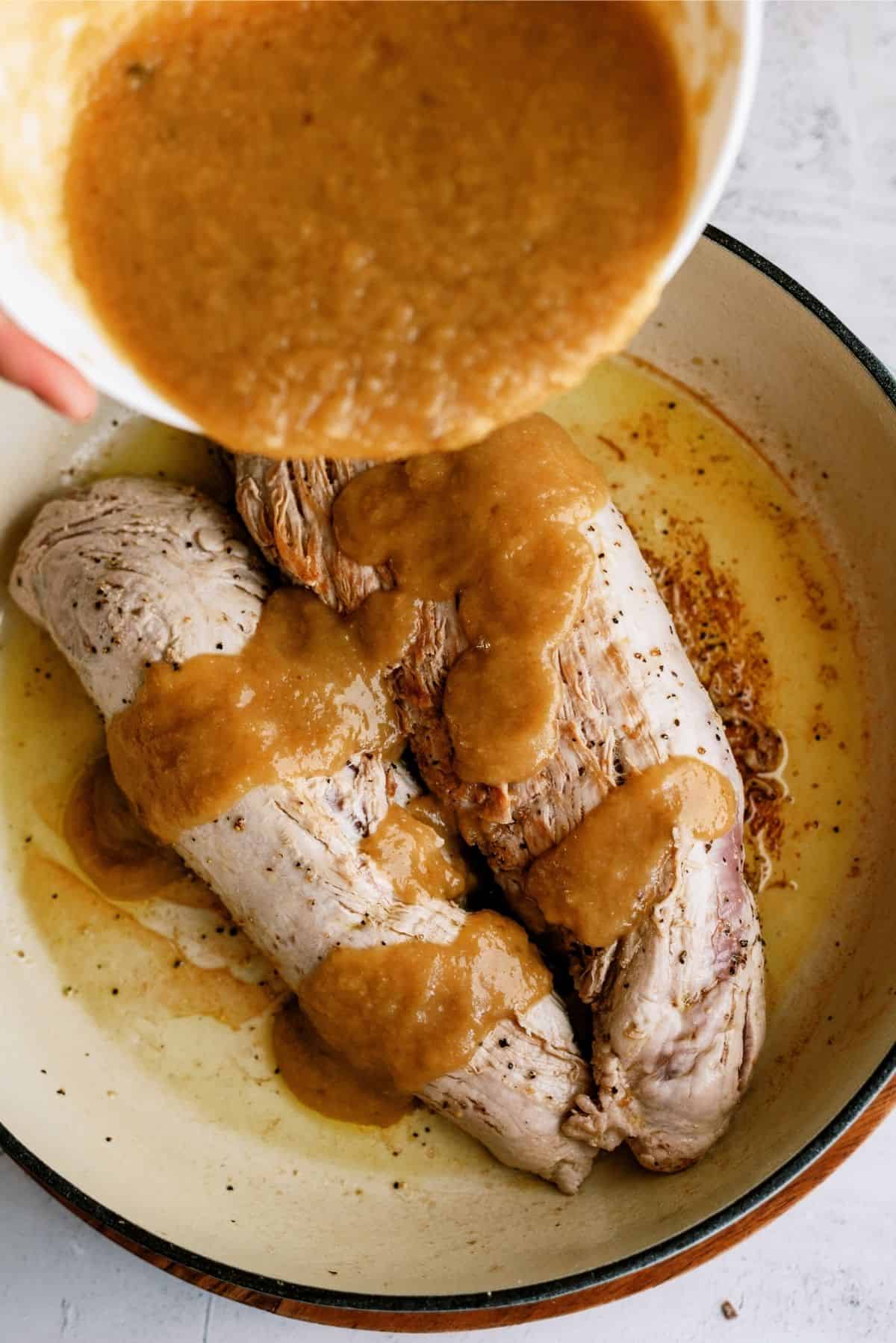 Then spread the applesauce mixture over top of the pork tenderloin evenly.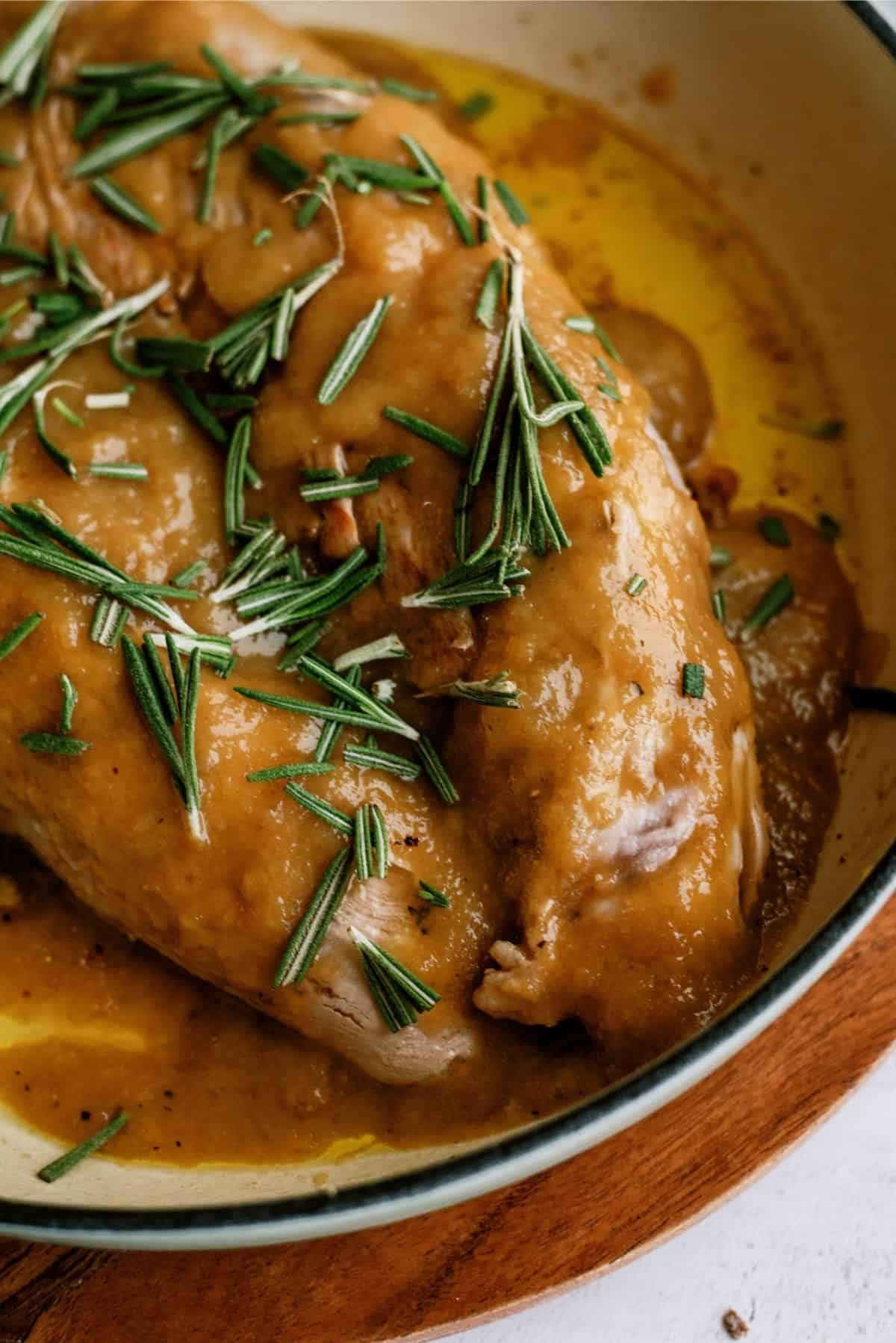 With the pork prepared, top the pork with the fresh rosemary, place the roasting pan in the oven and bake it for 30 to 40 minutes uncovered.
If you are unsure if the pork is done, the internal temperature of the meat should read at least 155 degrees Fahrenheit.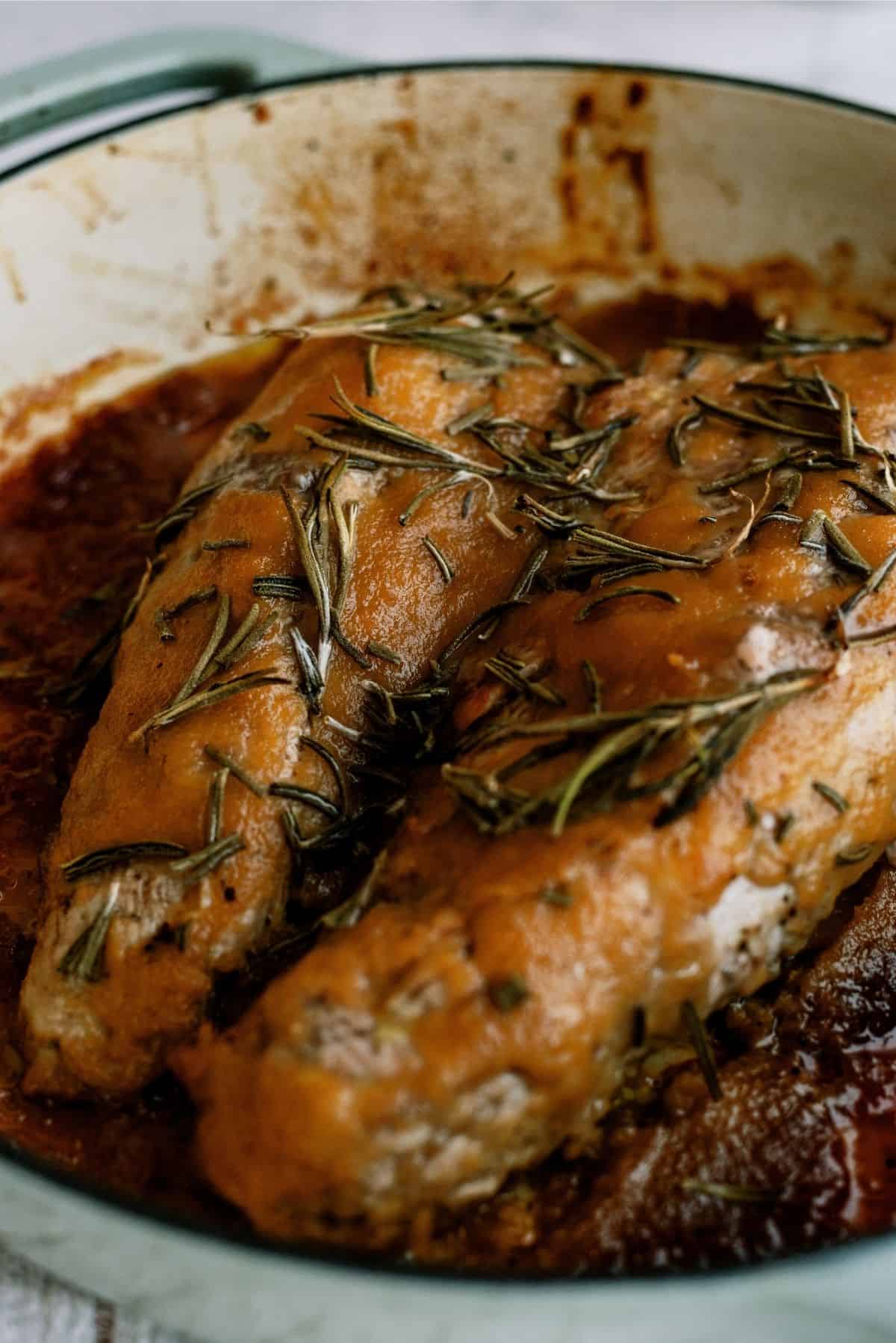 Then remove the pork from the oven and serve with your favorite sides.
To Make Your Favorite Family Dinner Recipe You Will Need:
Large skillet
Shallow roasting pan (THIS one will work great!)
Spatula
Small mixing bowl