Our roasted parmesan potatoes recipe is the perfect side dish addition to any meal. They are an extremely easy yet flavorful potato side dish!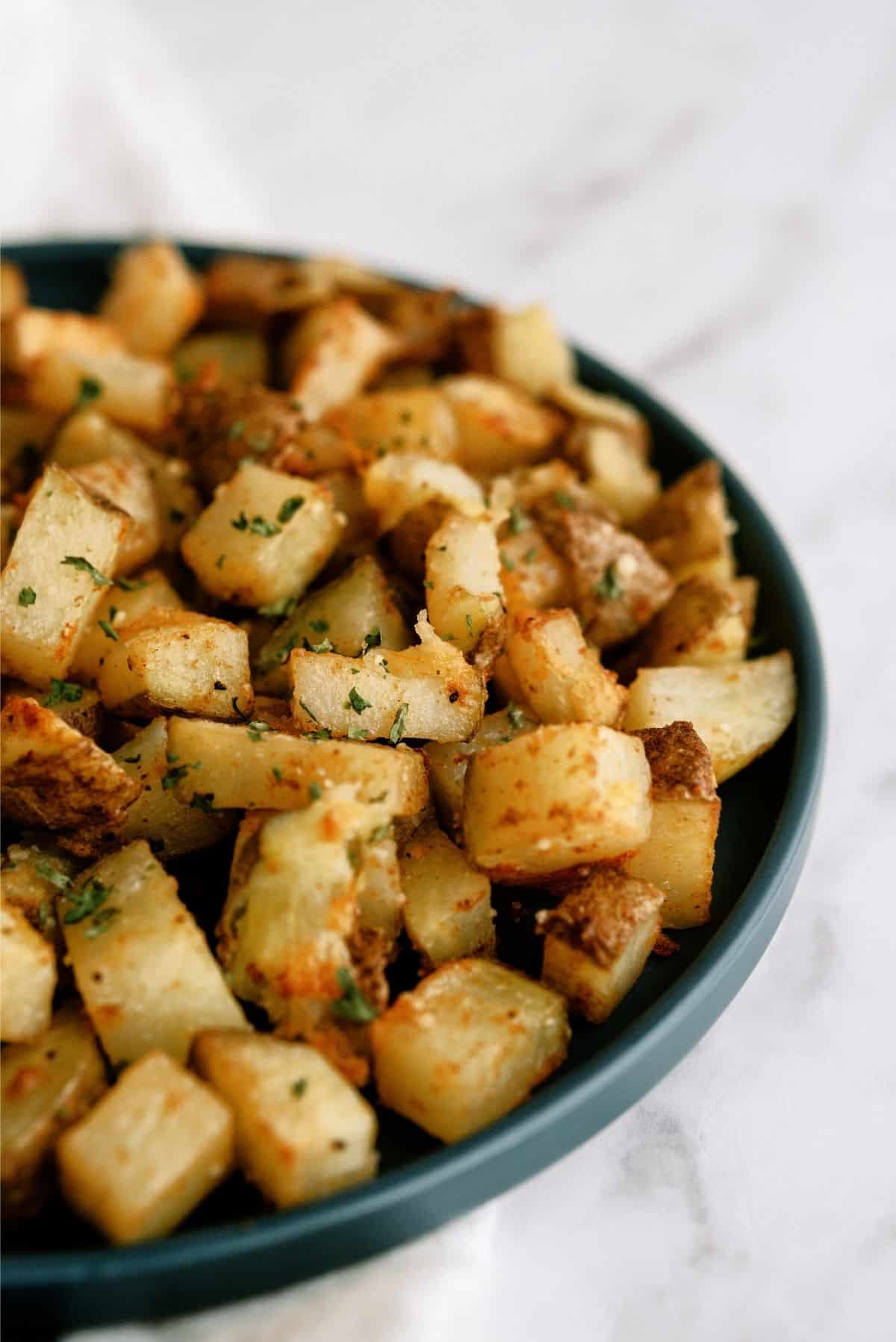 This roasted parmesan potatoes recipe is a great busy night side dish you can add to any entree.
These potatoes made in the oven are one of my go-to favorite family dinner recipes to make.
My kids are always asking for them.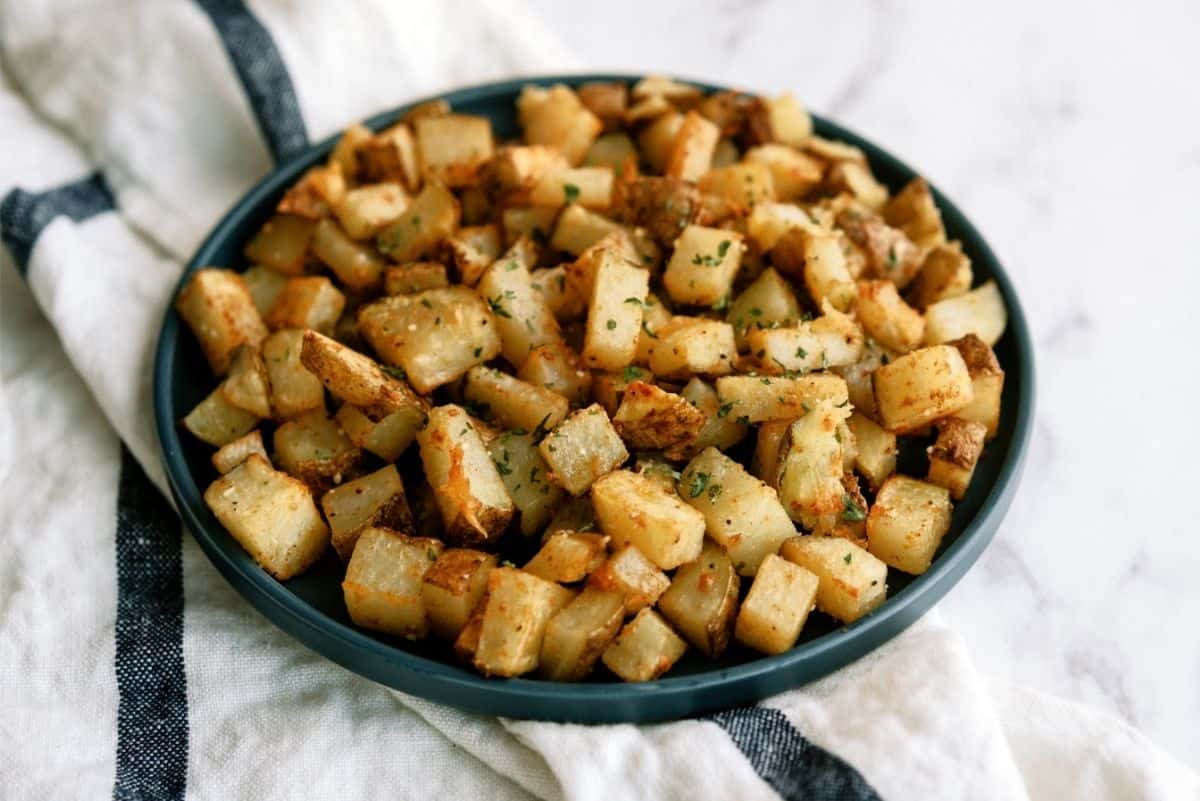 Making roasted potatoes in the oven is one of the easiest sides you can make.
All you have to do is stir them occasionally but the oven does most of the work.
These roasted potatoes go good with our Brown Sugar Bacon Chicken Tenders, Slow Cooker Ritz Chicken Recipe, or our juicy Marinated Grilled Chicken Sandwich Recipe.
These are not the only meals to pair our roasted potatoes with, just a few of our favorites!
If you try it with some of our other recipes please share those too!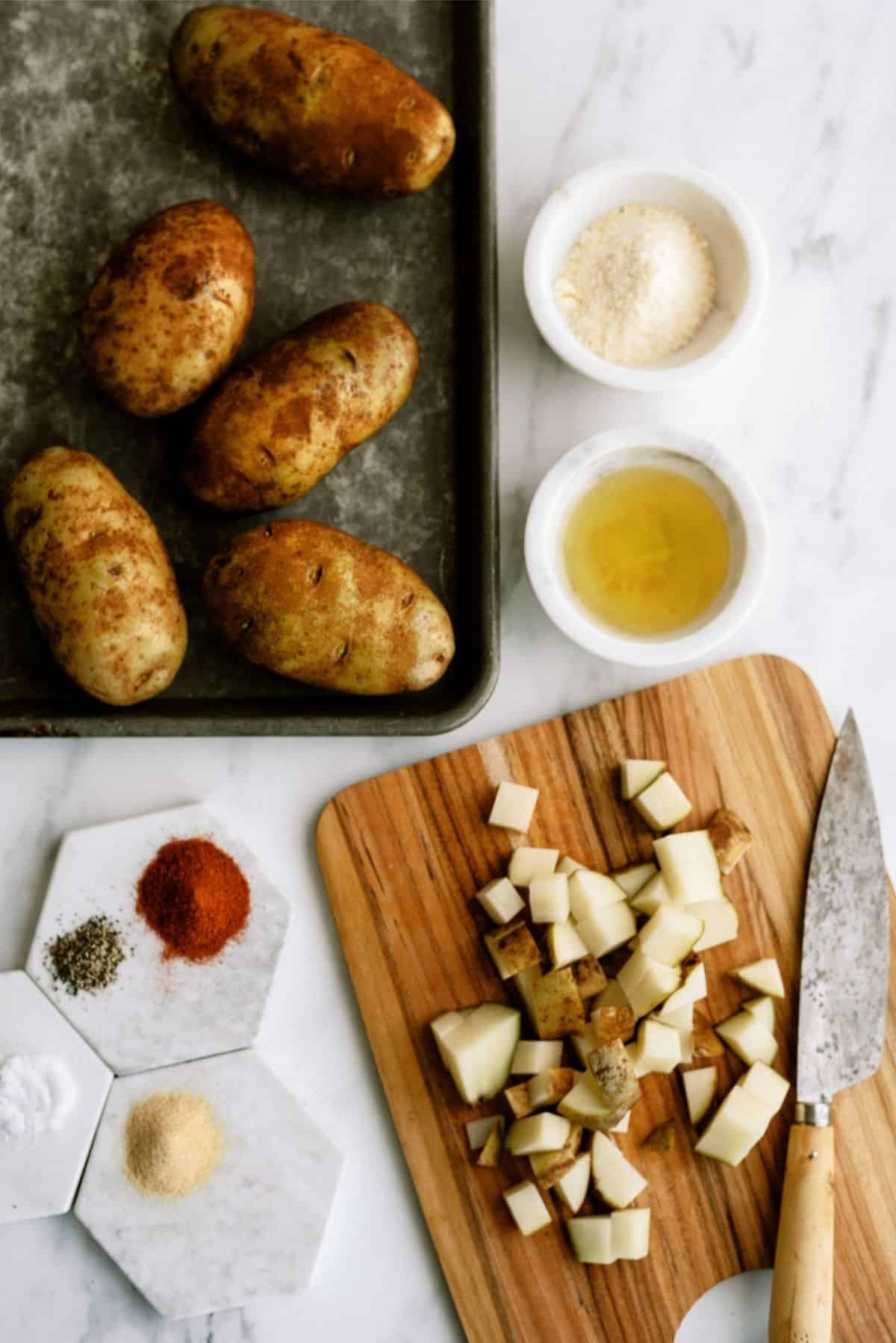 Ingredients Needed For This Roasted Parmesan Potatoes Recipe:
Russet potatoes
Olive oil
Parmesan cheese
Paprika
Garlic powder
Salt
Pepper
How To Make This Roasted Parmesan Potatoes Recipe:
When making this recipe, preheat the oven to 425 degrees Fahrenheit.
Then, get out a large baking sheet and line it with aluminum foil, and spray it with nonstick cooking spray.
After washing, and dicing your potatoes, dump them onto the foil-lined baking sheet.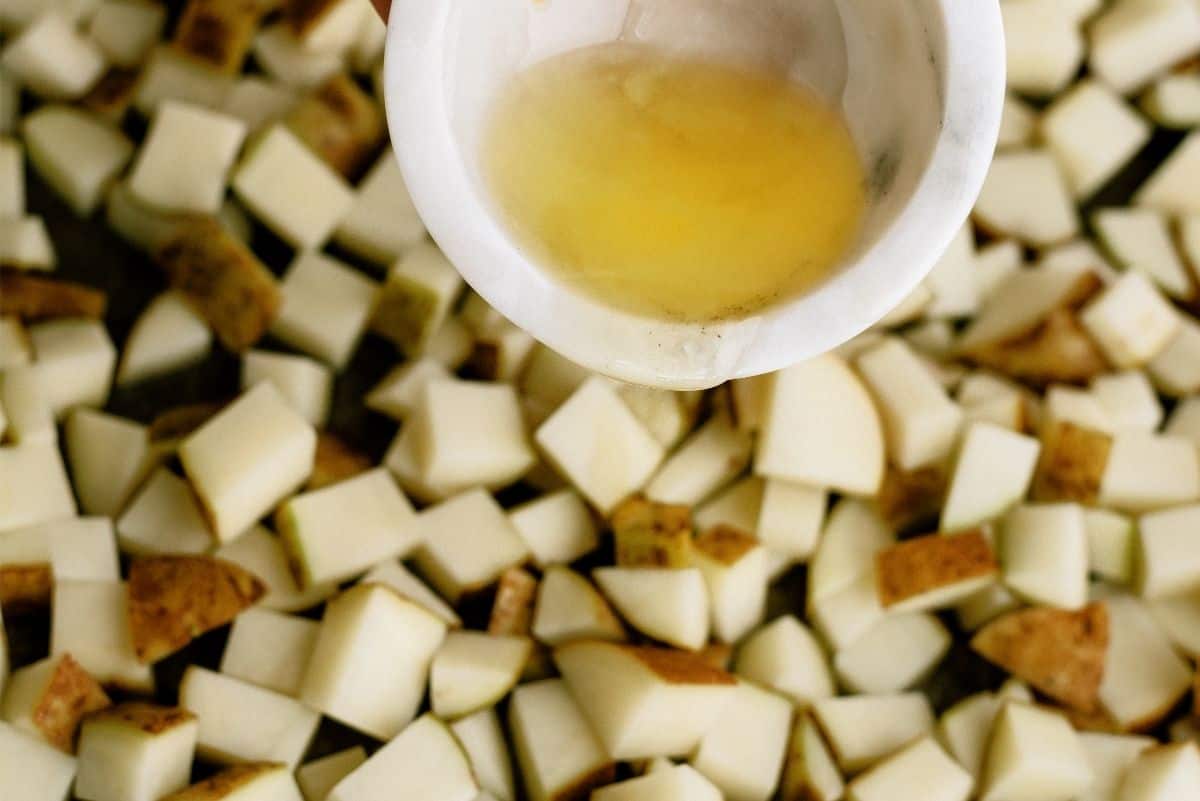 Once all of the potatoes are on the sheet, drizzle oil over the top of the potatoes and use your hands to toss all of the potatoes in the oil, making sure they are covered.
Then in a small mixing bowl combine together the Parmesan cheese, paprika, garlic powder, salt, and pepper.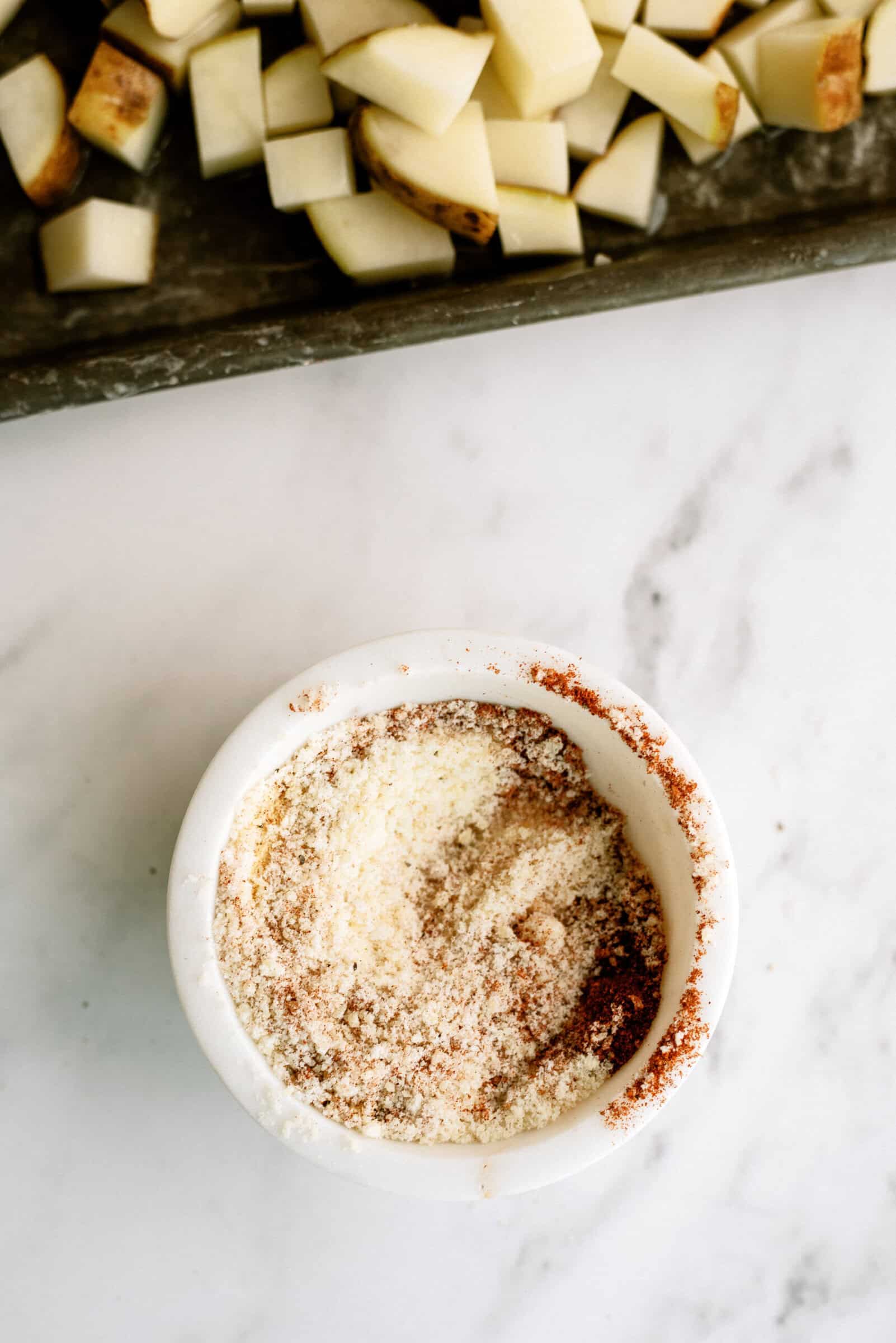 Mix all of the seasonings together well and then using your fingers, sprinkle the seasoning mixture over top of the diced potatoes.
Then, using your hands, rub in the spices to make sure that all of the potatoes get seasoned.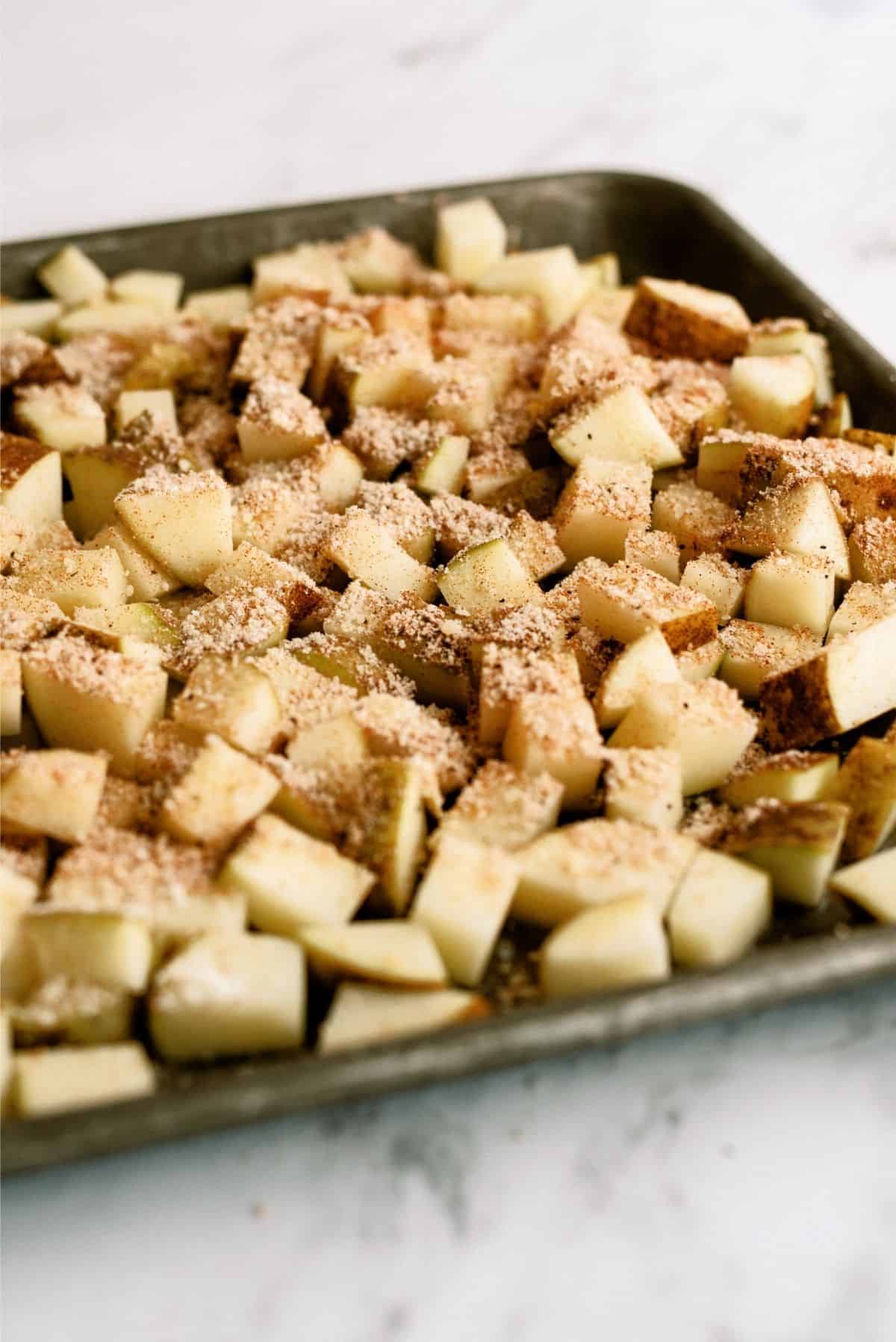 Now, place the pan in the oven and cook the potatoes in the oven uncovered for 35-45 minutes.
While they are baking, you'll have to stir them every 10-15 minutes or so to prevent the potatoes from burning on one side.
When they are done baking, remove the potatoes from the oven and sprinkle them with a little more salt and pepper, then serve them immediately.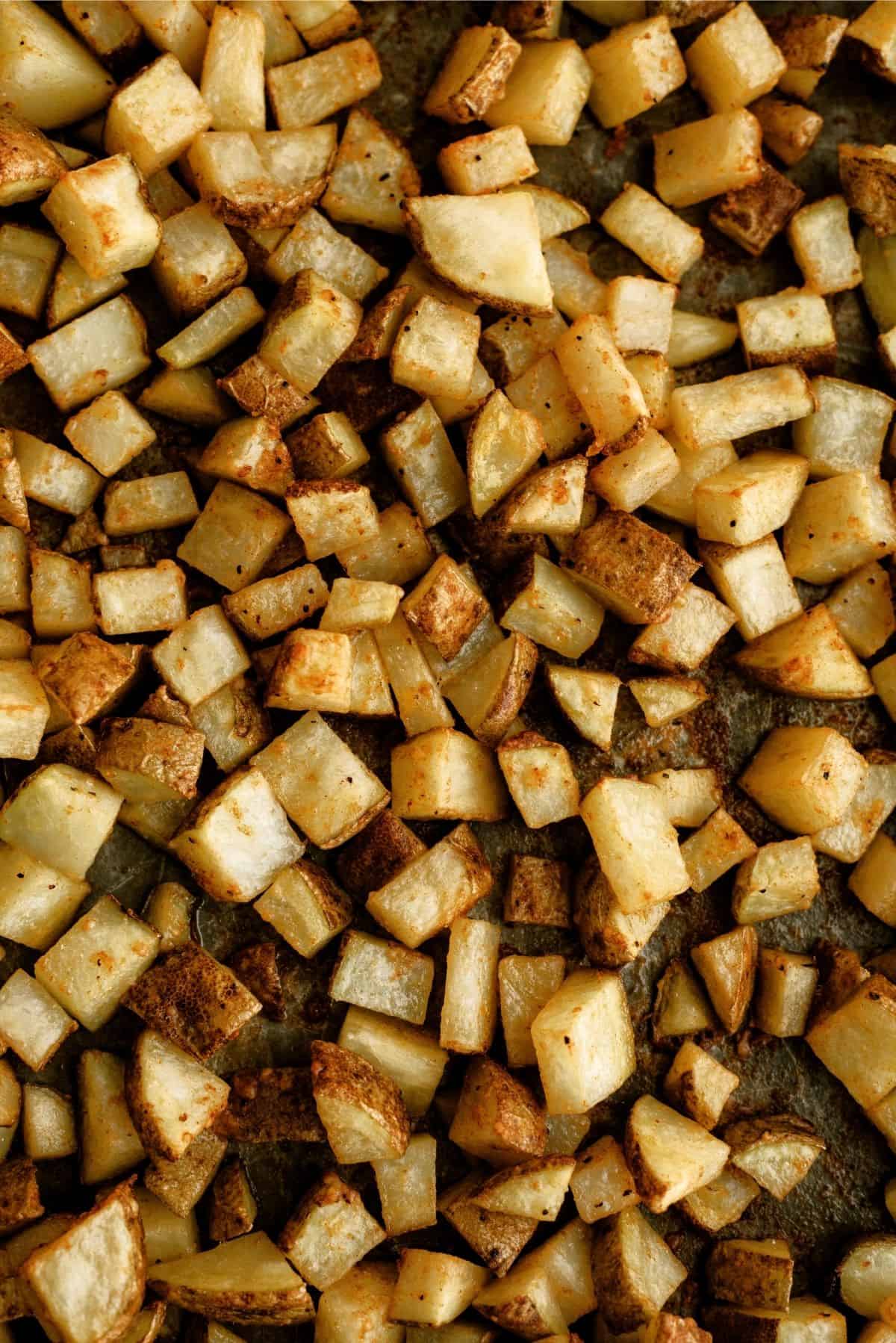 To Make This Potato Side Dish You Will Need:
Large sheet pan (THIS is a great one!)
Aluminum foil
Nonstick cooking spray
Small mixing bowl
Spatula