This Slow Cooker Honey Baked Ham Recipe is cooked to perfection in your slow cooker and has a sweet, brown sugar and honey glaze on the outside. This easy ham recipe is perfect for Easter, Christmas or Sunday dinner.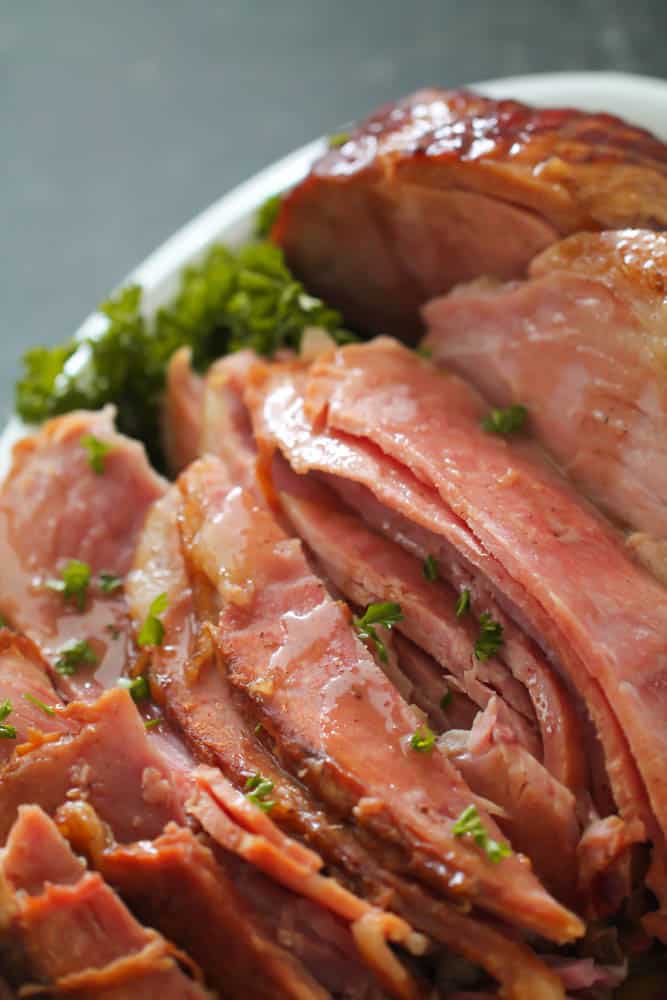 Slow Cooker Honey Baked Ham Recipe is so special to me because it is my Grandmother's recipe. There was nothing better than walking into her home on a Sunday afternoon and smelling the sweet and savory aroma of this delicious ham baking.
Every time I make this recipe, I feel like a little girl and all the memories of family dinners around my grandma's table come flooding back.
I changed this recipe up a bit so it can be made in a slow cooker, but it tastes exactly the same!
The best part about this slow cooker ham, is the ham gravy you make with the drippings afterwards. It is amazing!
If you love ham . . . try our Slow Cooker Pineapple Glazed Ham! Only 4 ingredients needed.
How to make Slow Cooker Honey Baked Ham Recipe: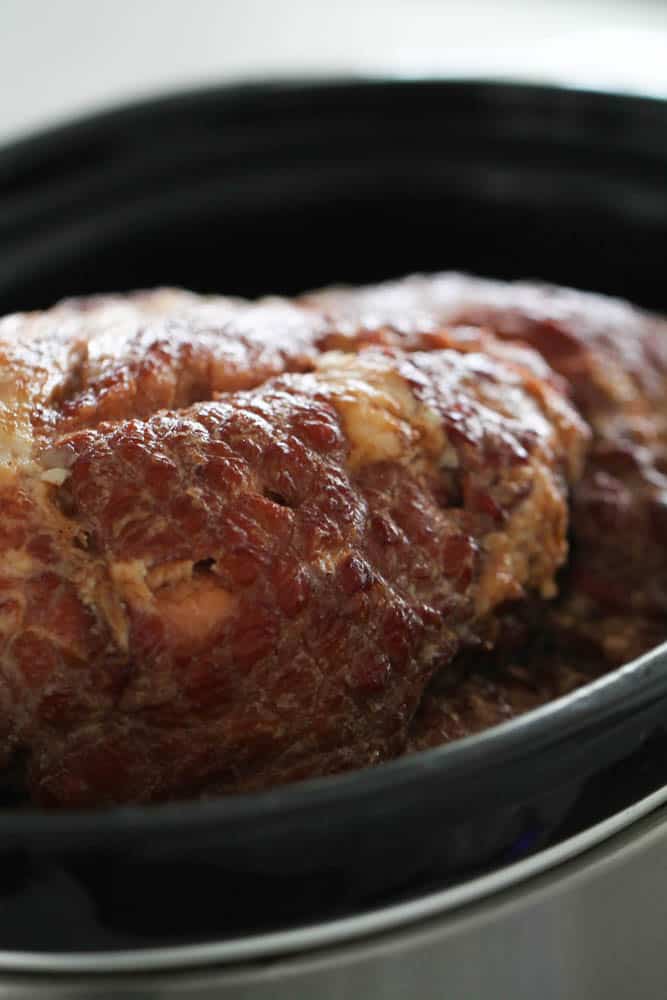 Spray a 6-quart slow cooker with nonstick cooking spray and place a cooked, spiral cut ham inside. It's okay if it doesn't fit perfectly inside the slow cooker, I will show you what you can do if that is the case.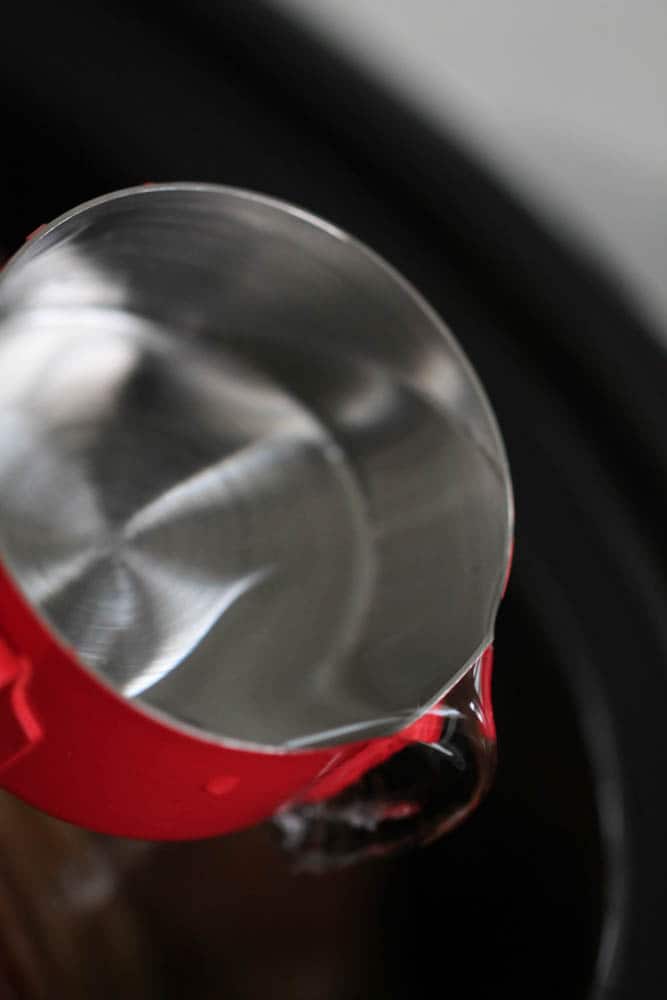 Pour 1/3 cup water around the sides of the ham. It will drain into the bottom of the slow cooker.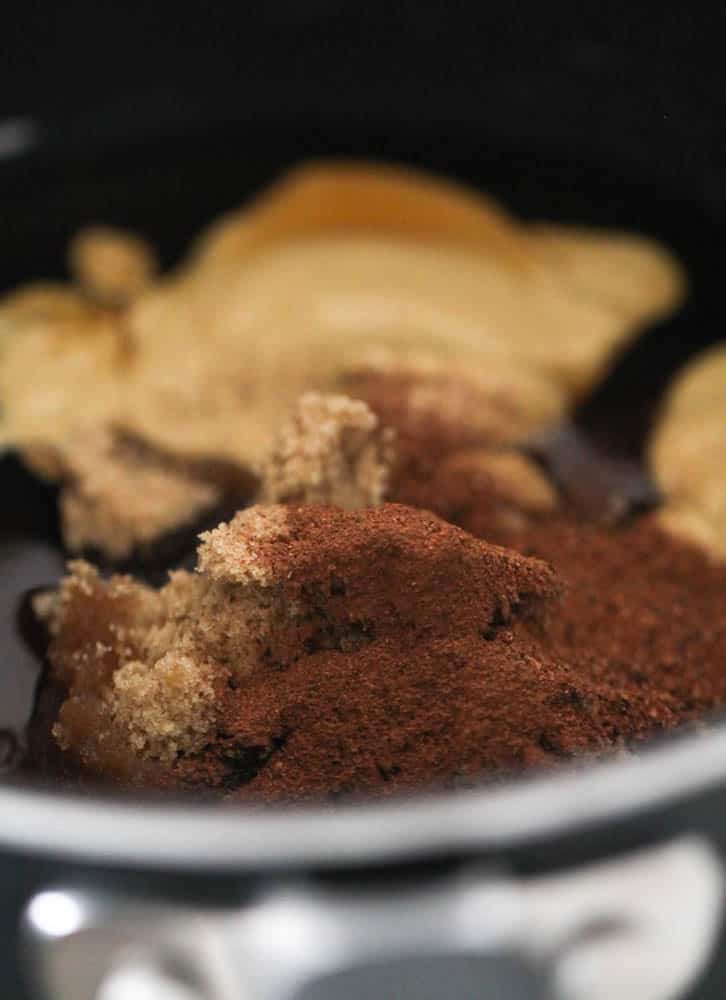 In a saucepan over medium heat, whisk together 2 tablespoons Dijon mustard, 1/2 cup brown sugar, 1/2 cup honey, 1/4 teaspoon nutmeg and 1/2 teaspoon cinnamon.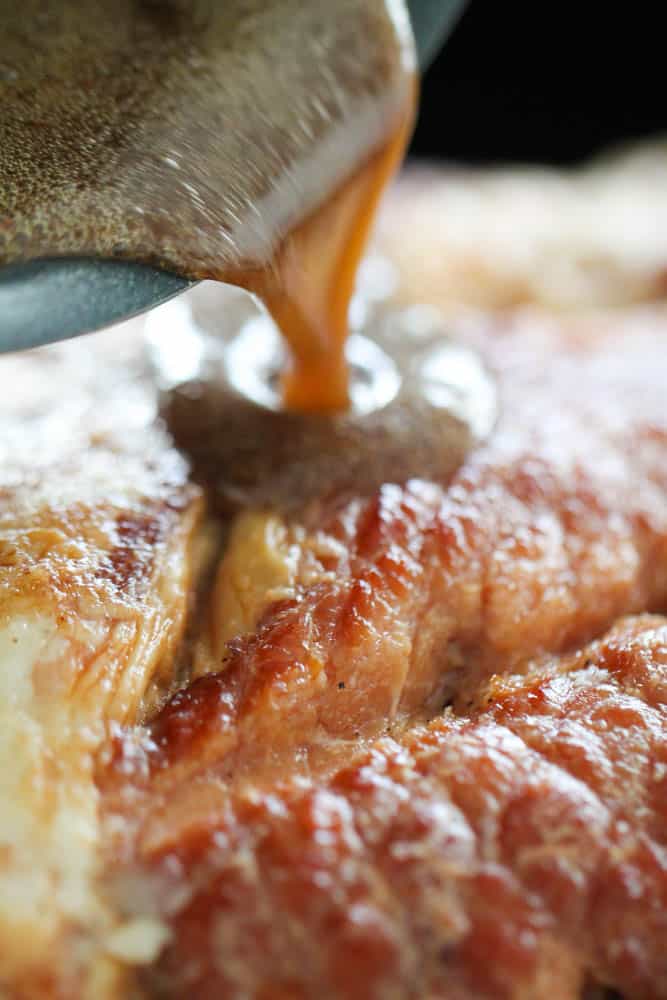 Cook, stirring constantly, for 2-5 minutes on the stovetop until the sugar is dissolved then pour over the top of the ham in the slow cooker.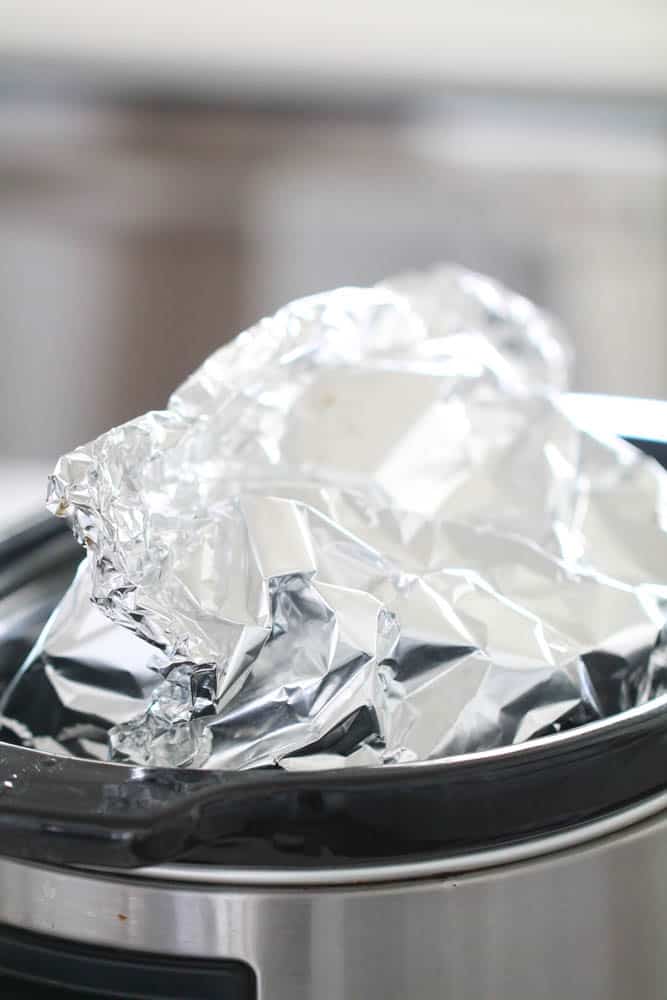 At this point, if your ham fits nicely in your slow cooker you can place the lid on top and set the timer.
If the top of your ham is sticking out of your slow cooker, simply use some sheets of foil and create a tent to hold in the heat around the sides of the ham then pinching closed at the top.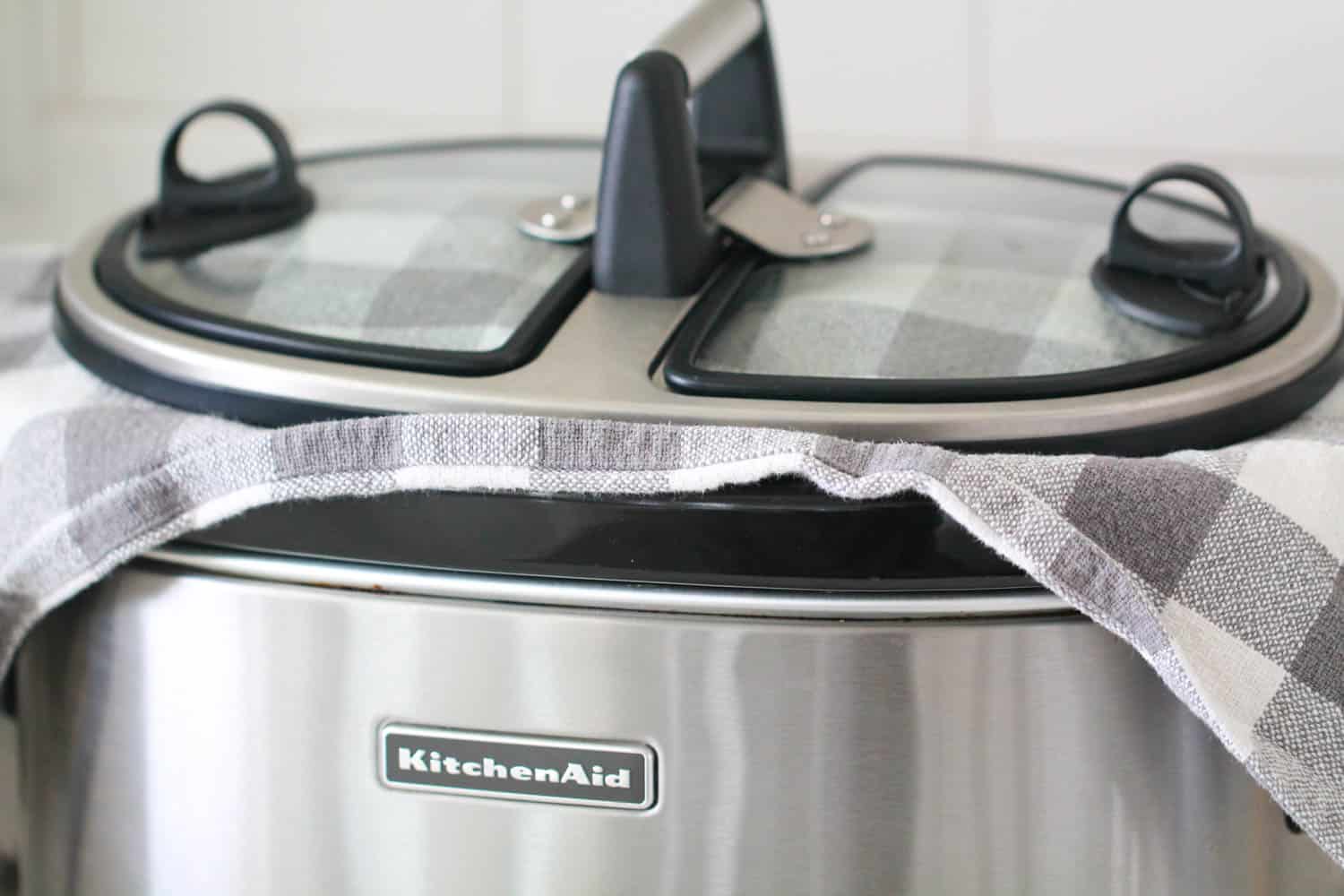 Place a thick, clean cloth on top of the foil tent to hold in the heat and then place the slow cooker lid on top.
Cook on low for 2-4 hours or until heated through. Most spiral sliced hams are already cooked. The ham is cooked through completely, so you are just trying to heat it through and let the glaze to thicken. If your ham is not precooked, it will take about 4-6 hours to cook.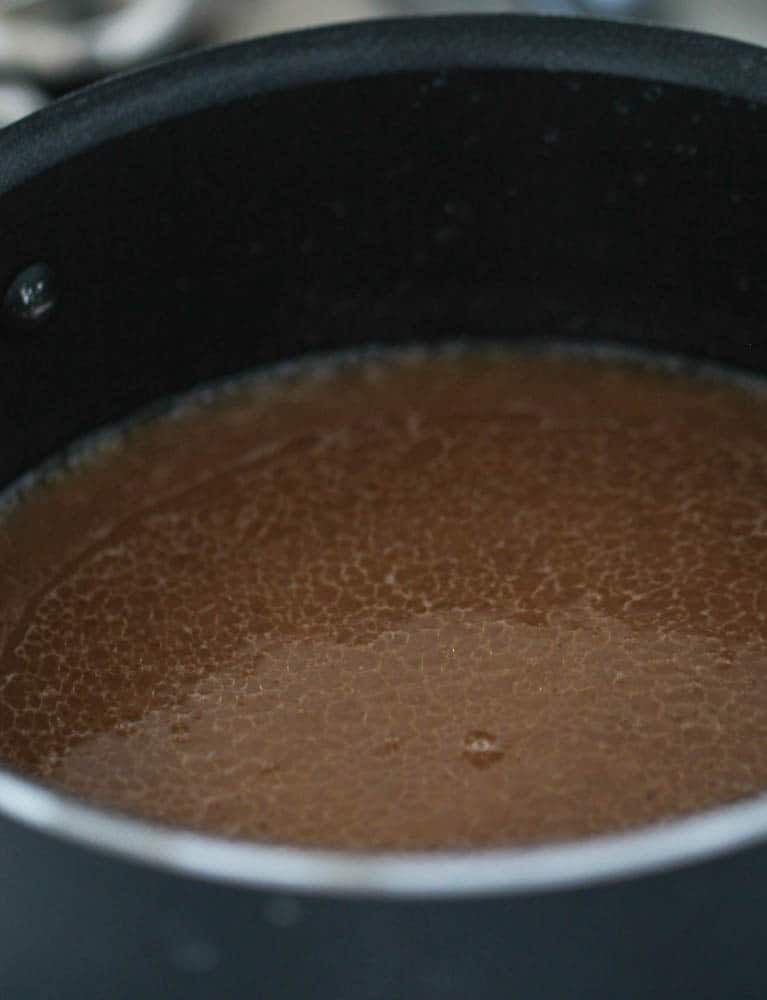 After the ham is done cooking, pour the drippings in the bottom of the slow cooker through a strainer and into a saucepan on the stove top.
Whisk together 2 tablespoons of cornstarch and 2 tablespoons of water in a small bowl, then whisk into the drippings.
Heat over medium-high heat, whisking constantly until the mixture begins to boil and thicken. Continue to cook until your gravy reaches your desired consistency.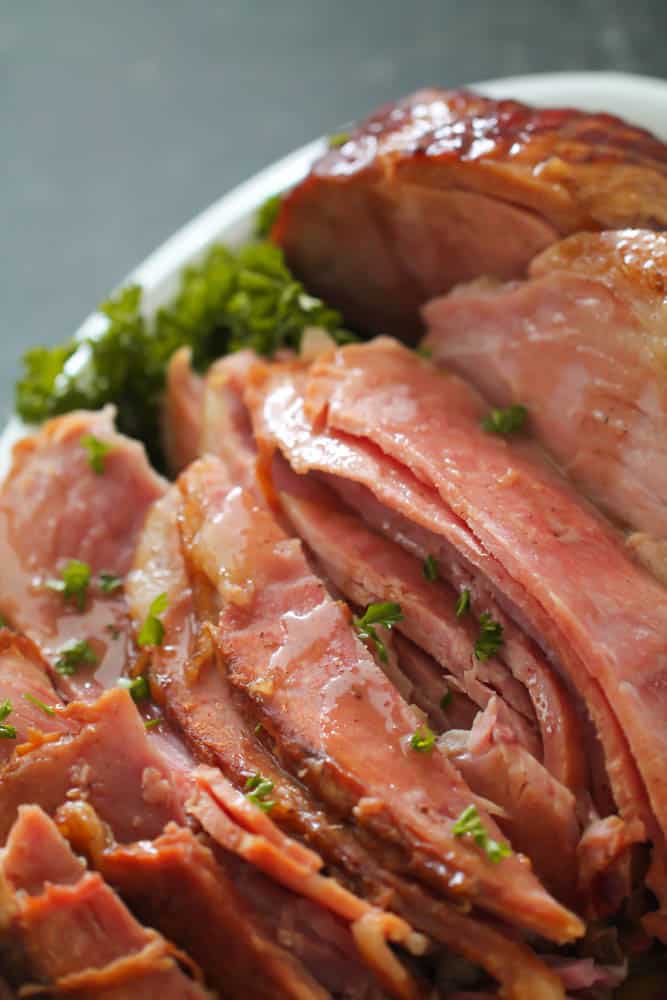 Slice ham and serve with gravy on the side.
This is one of our favorite recipes to make for Sunday dinner! It's also great for the holidays.
Related Article: Side dishes can be SO easy in the slow cooker! You'll love our Slow Cooker Macaroni and Cheese!