Peaches and cream oatmeal cookies are the perfect flavor as we make our way into the fall season. Enjoy these sweet and moist cookies tonight!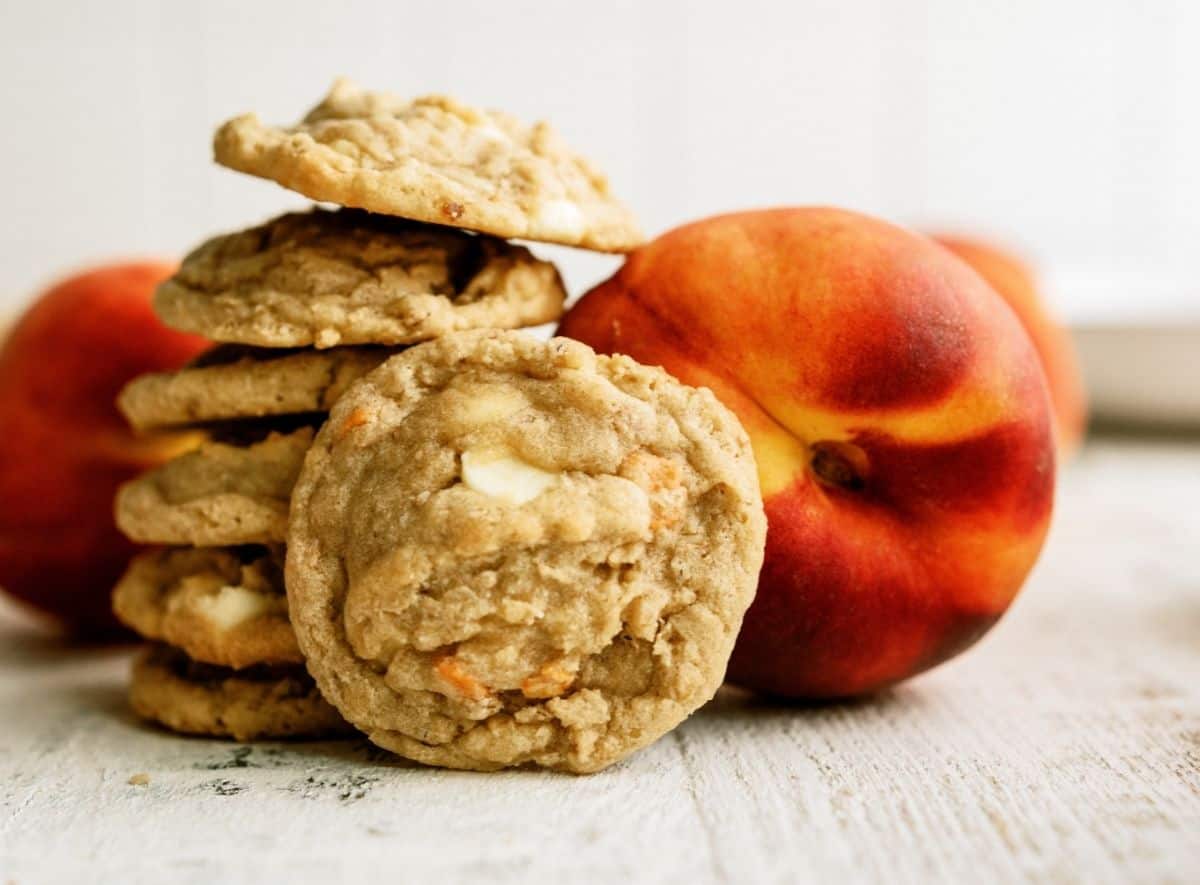 Our peaches and cream oatmeal cookies are some of my favorite fall cookies. I love when all of the fall flavors begin to come back into season. But, honestly I make these even if it isn't fall time yet. Haha.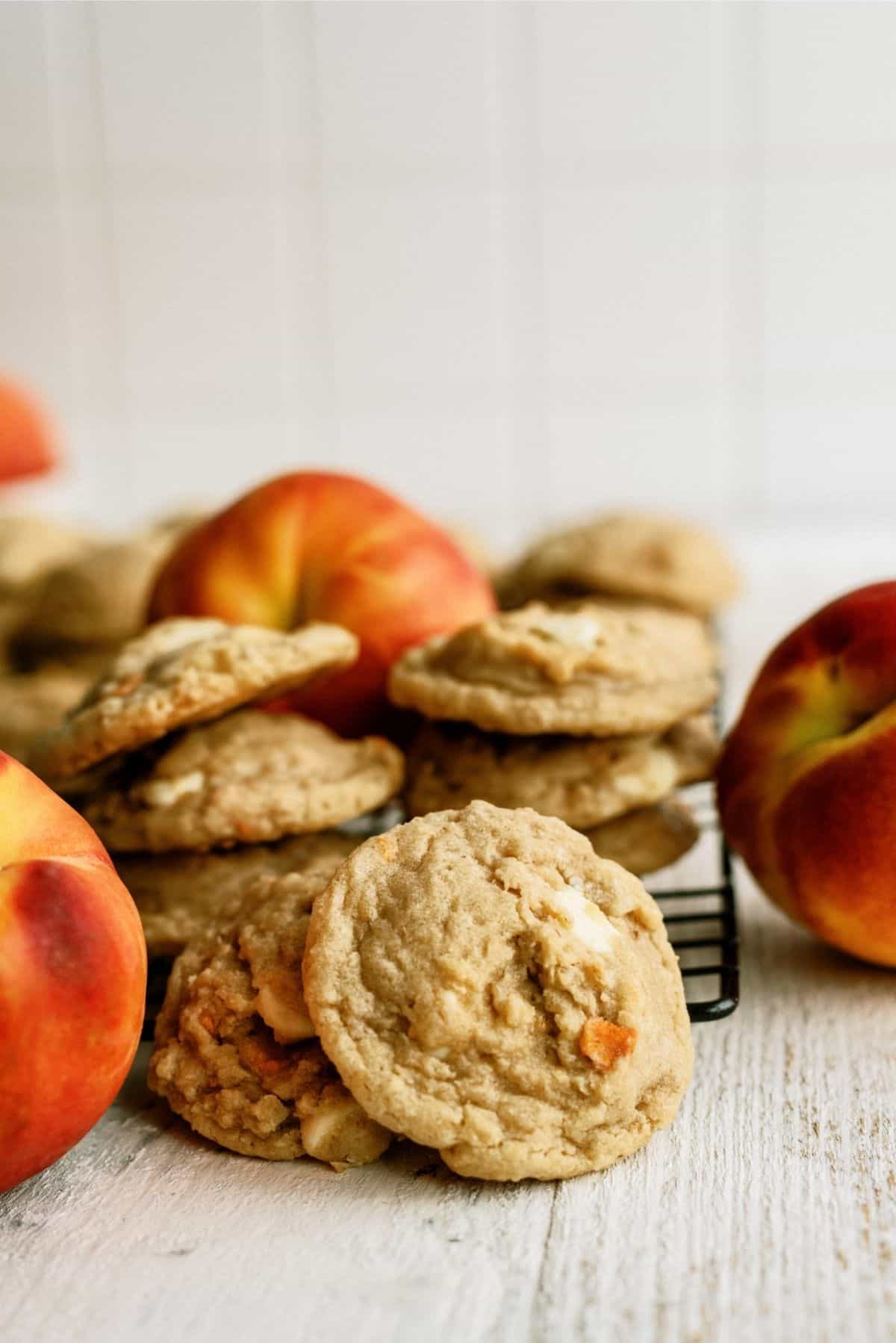 Peach oatmeal cookies are extra moist and chewy, they are the perfect cookie! It is actually a very popular cookie recipe of ours. So if you haven't tried it yet, you need to!
It might just become your favorite family dessert to make for after dinner. Or any dessert really! This instant oatmeal packet recipe will soon enough be your go-to cookie recipe this fall.
For more great recipes, make sure you take a look at our Frosted Banana Cookies, Best Banana Pudding Trifle, and you can never go wrong with our Banana Crumb Muffins Recipe.    
Related Recipe: Try our Cookies and Cream Cookies!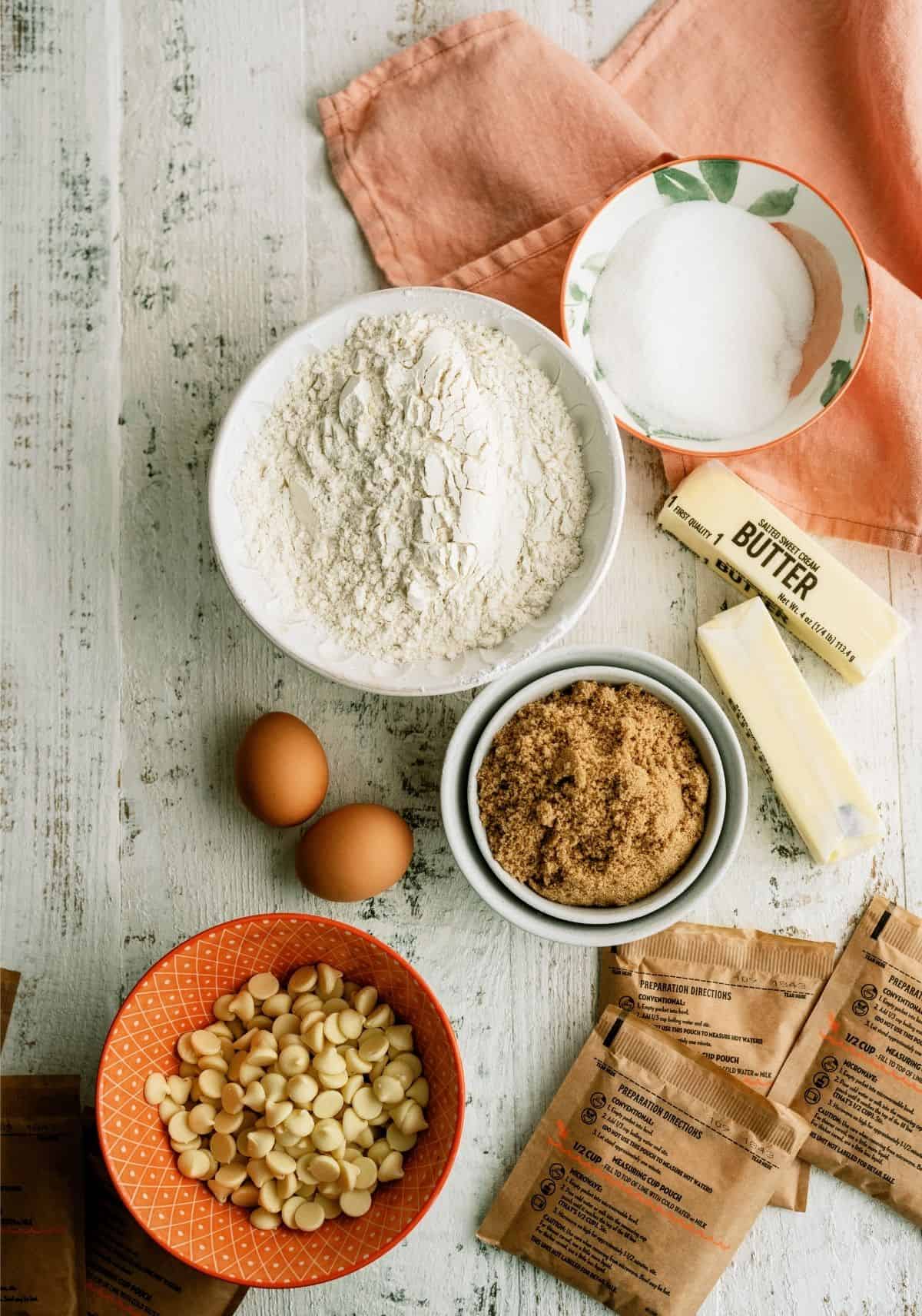 Ingredients Needed For Our Peaches and Cream Oatmeal Cookies Recipe:
Butter
Brown sugar
Granulated sugar
Eggs
Vanilla extract
Salt
Flour
Baking soda
Instant vanilla pudding
Peaches and cream instant oatmeal packets (1.23 ounces packets)
White chocolate chips
How To Make Our Peaches and Cream Oatmeal Cookies Recipe:
Start by using a large mixing bowl to combine the butter, brown sugar, white sugar, eggs, and vanilla extract until they are well combined.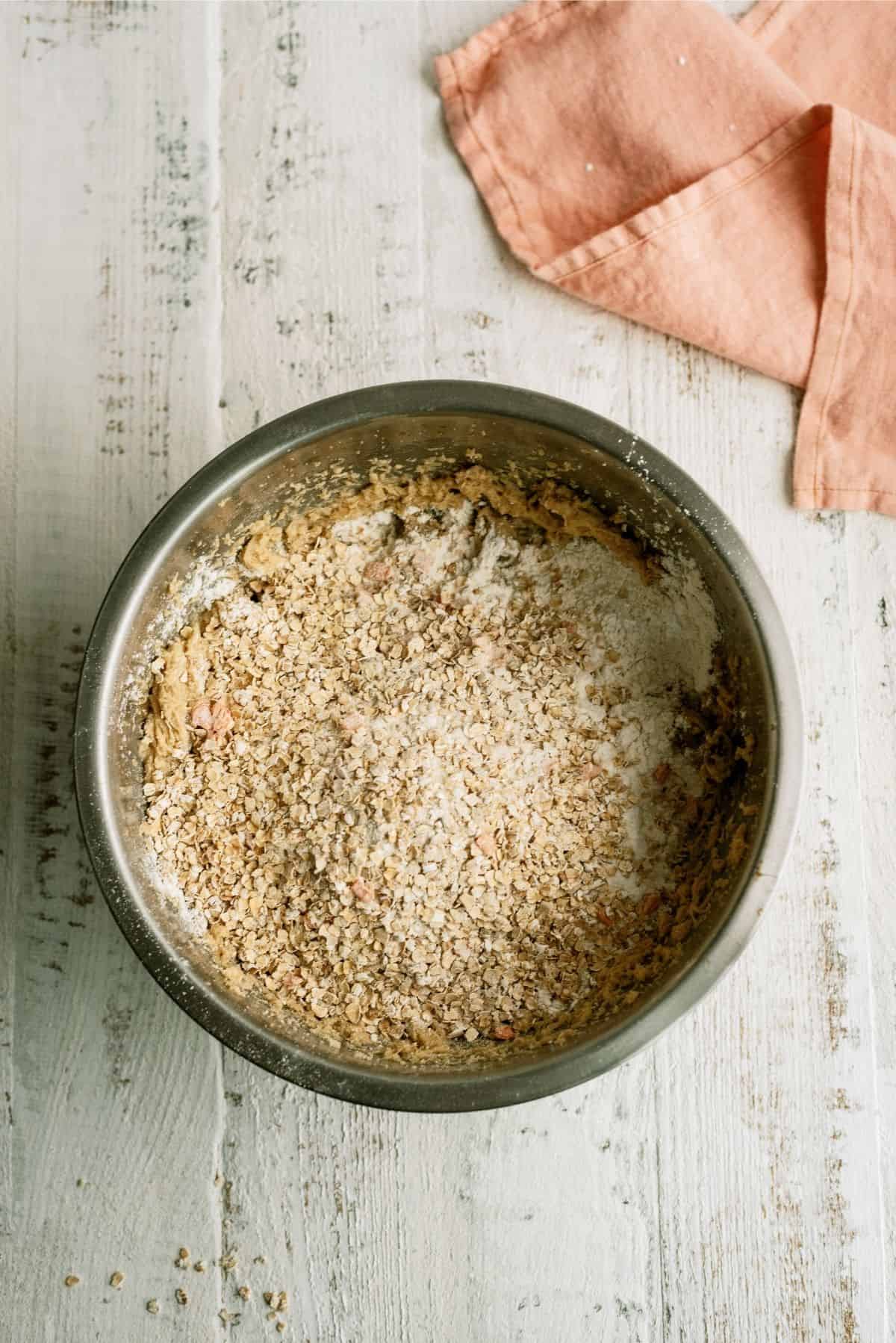 Now add in the salt, flour, baking soda, pudding mix (keep the mix dry, not made into actual pudding), and the oatmeal packets.
Stir everything together again until they are completely incorporated.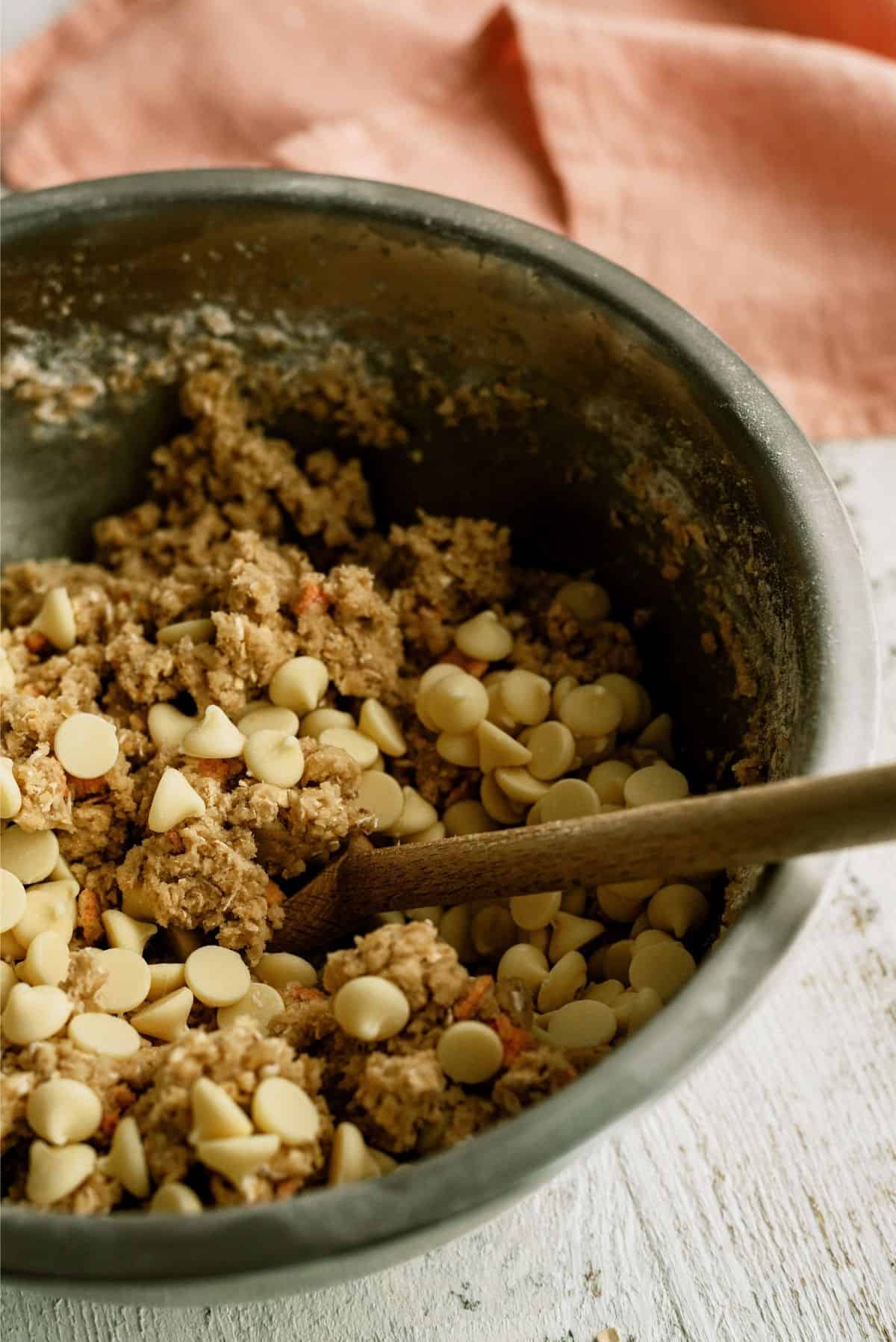 Lastly you are going to fold in the white chocolate chips to the cookie dough.
When that is done, cover the bowl with plastic wrap and place it in the fridge for about an our to let the dough chill.
When you have about 15 minutes left, preheat the oven to 350.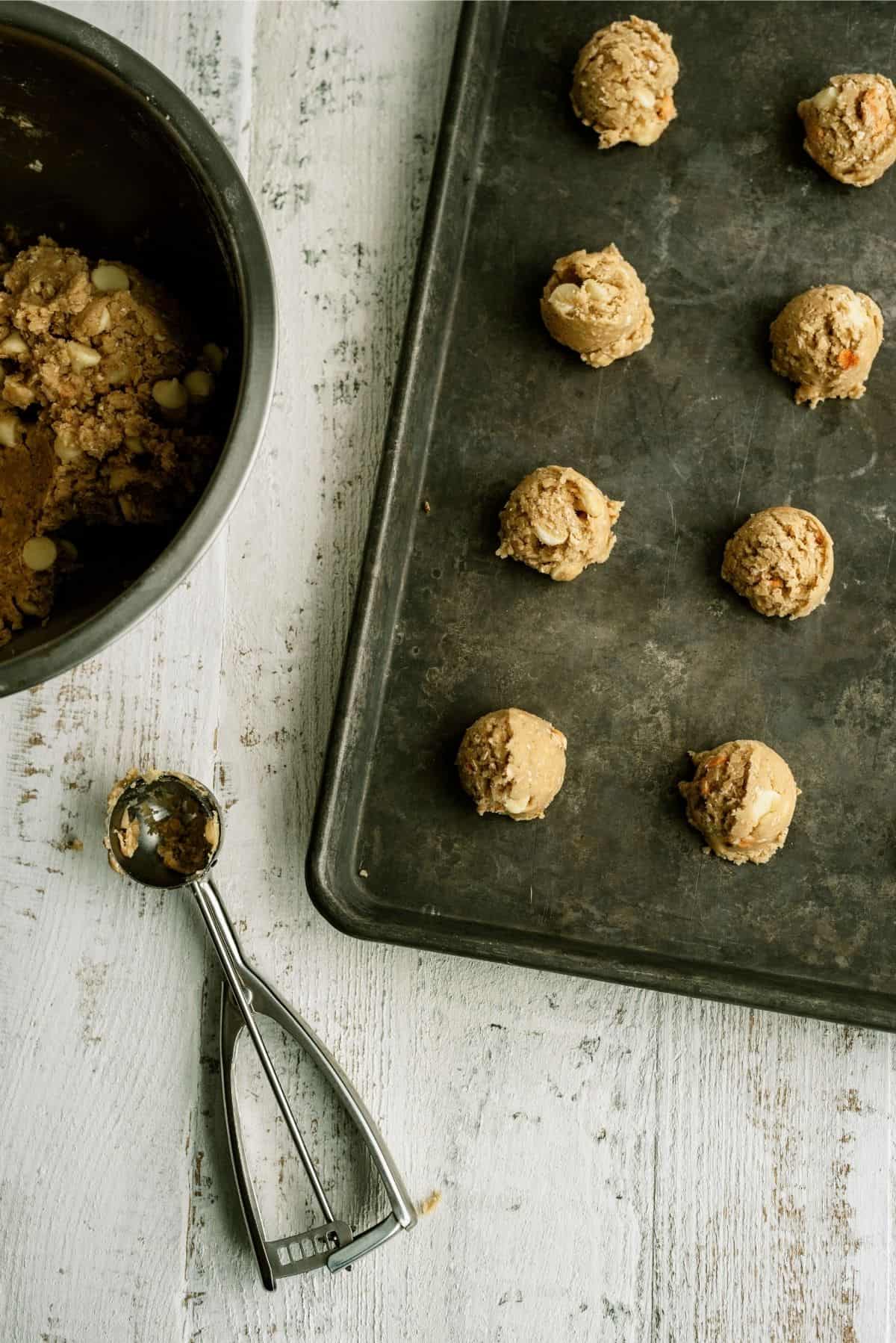 After the dough has rested, roll the dough into 1 ¼ inch balls and place the ball on an ungreased cookie sheet.
Put the cookie sheet in the oven and let the oatmeal cookies bake for about 9-11 minutes.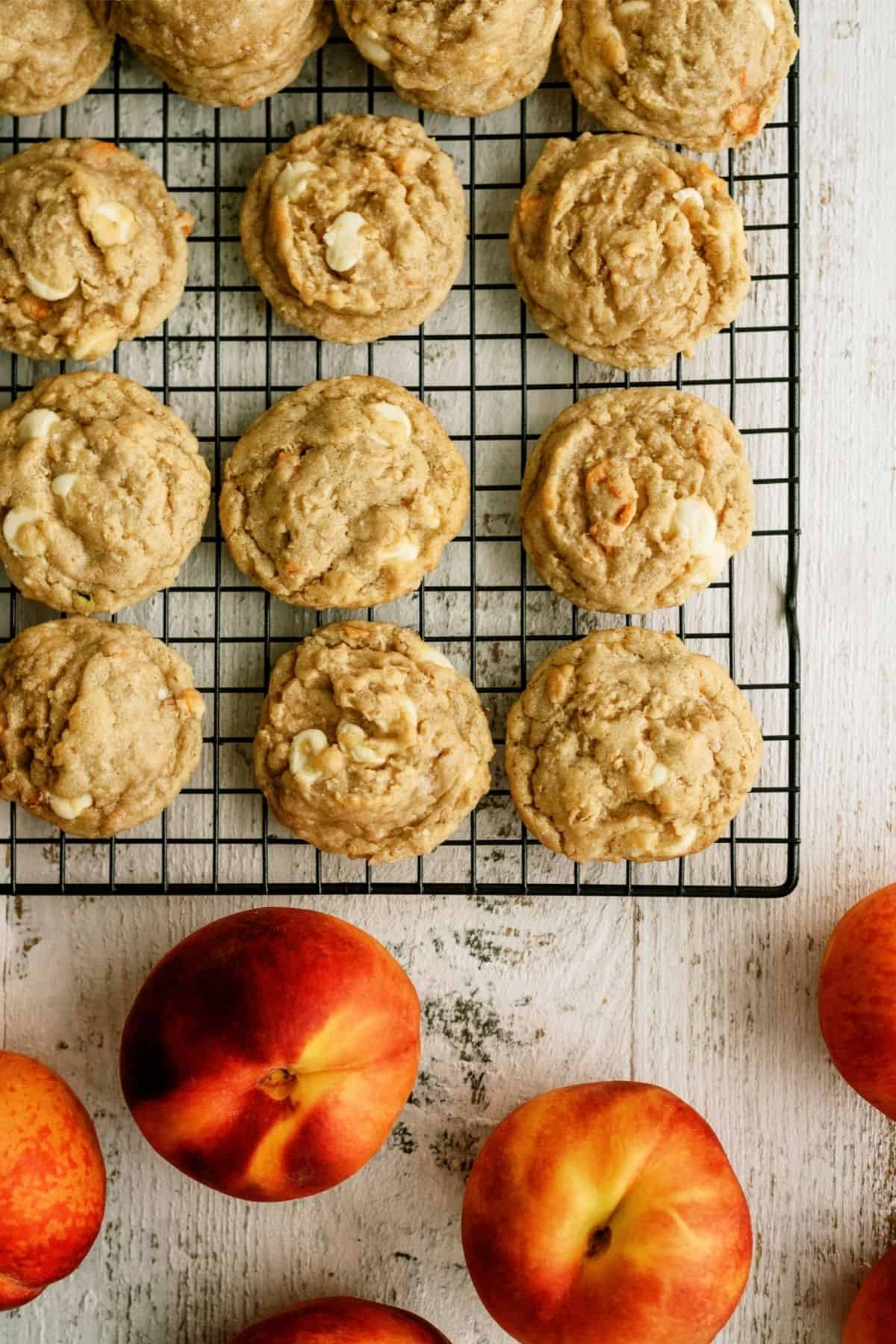 Be sure to not over cook the cookies if you want them soft!
Related Recipe: Try our Homemade Oatmeal Creme Pies!
To Make This Popular Cookie Recipe You Will Need:
Large mixing bowl
Plastic wrap
Cookie sheet pan (THIS is a great one!)
Spatula