I am always looking for new healthy recipes, I know my entire family will like. This Parmesan Lemon Asparagus, is exactly that. Even my pickiest eaters, love this recipe. It is so easy to make and full of delicious flavor. Plus, it's healthy, so I always feel good, feeding it to my family.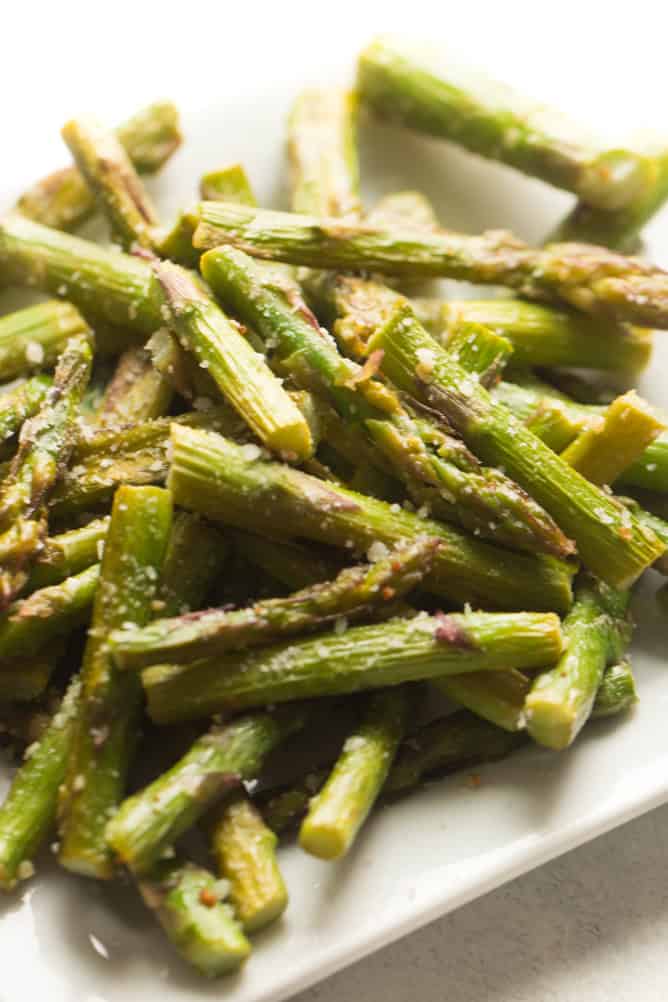 I am always looking for new side dishes. And Parmesan Lemon Asparagus ranks at the top.
I've been on a lemon kick with the weather warming up and thought it would be fun to incorporate it into a recipe with my other current favorite: asparagus.

Health Benefits of Asparagus
We love Parmesan Lemon Asparagus, but if you've followed along with us you know we don't always post healthy recipes, we love our chocolate and peanut butter (especially when they show up together).
For the most part, we try and feed our families and ourselves, healthy foods. That's one of the reasons I have loved following our Healthy Family Meals Menu Plan.
Asparagus is loaded with nutrients, including fiber, folate, vitamins A, C, E and K, and is great for those of you who are watching your blood sugar.
It's a great source of protein, and an amazing nutritional vegetable.
We love asparagus at our house, because it's fun to eat, and it's also very yummy. It doesn't have a bitter taste like a lot of other vegetables, and when you pair it with the lemon and parmesan, it is delicious.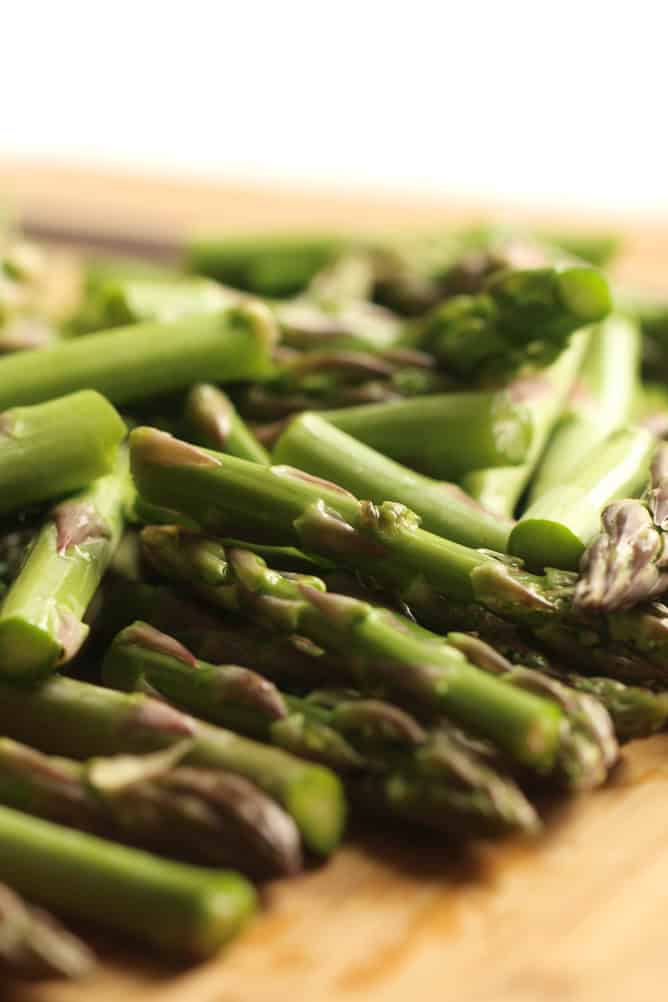 Roasting vs boiling asparagus
There are a lot of ways to cook your asparagus. We've tried just about all of them and I think we can all safely come to the conclusion that roasting is our favorite.
It makes the asparagus just a little bit crispier, and the flavors are cooked into the asparagus rather than added later, as with boiling.