This Chicken Zucchini Casserole is a perfect weeknight dinner because it is easy to make and only uses a few ingredients. This delicious comfort food is made with chicken and zucchini tossed in a cream sauce and topped with stuffing and cooked to perfection.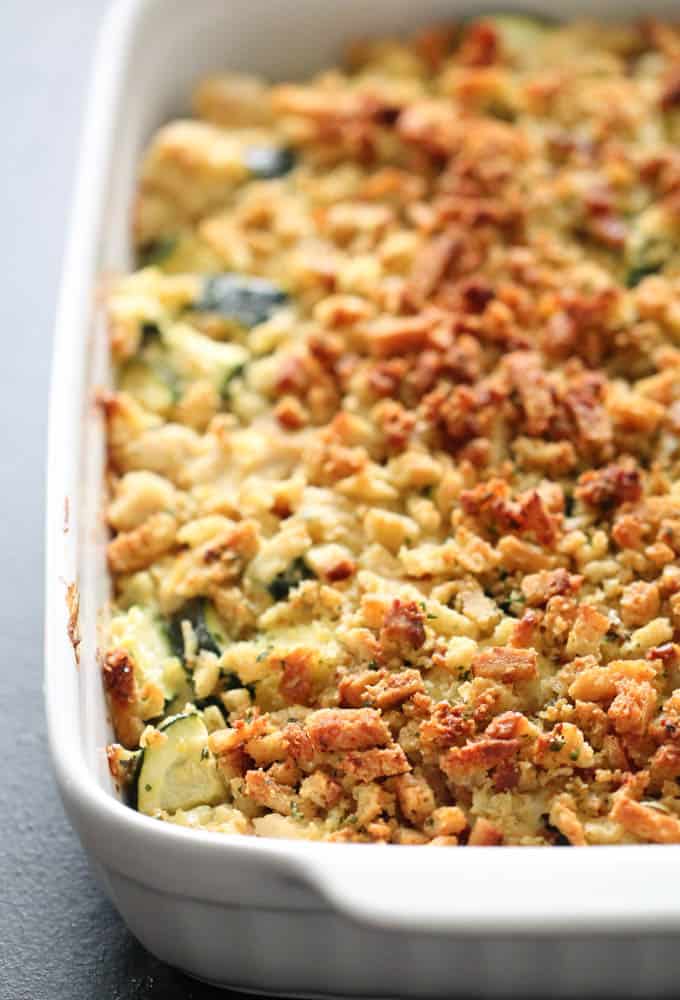 Our Chicken Zucchini Casserole is always a hit with our families – everyone loves it and it has amazing flavor!
I actually made this casserole earlier in the day by preparing it according to the recipe below and then kept it in my fridge until it was time to bake it that evening.
The zucchini cooks perfectly tender and the sauce with the chicken was so delicious.
If you love this Chicken Zucchini Casserole, then you'll for sure want to try our White Chicken Enchiladas Casserole. It's one of our favorites!!
How to make Chicken Zucchini Casserole:
This easy chicken casserole can be made in 10 minutes or less, especially if you have chicken that is already cooked.
I love using a rotisserie chicken from the deli for this recipe to save me time and add a savory flavor.
You can make this casserole in the amount of time it takes for your oven to heat up, so let's get started!
Step 1: In a large bowl, combine the stuffing mix and melted butter. Mix until well combined and then set 1/2 cup of it aside to use later as a topping.
Step 2: Add zucchini, cooked chicken, cream of chicken soup, onion and sour cream to the large bowl with the stuffing and mix until combined.
Step 3: Spread zucchini mixture in an even layer in a 9×13-inch glass pay sprayed with nonstick cooking spray.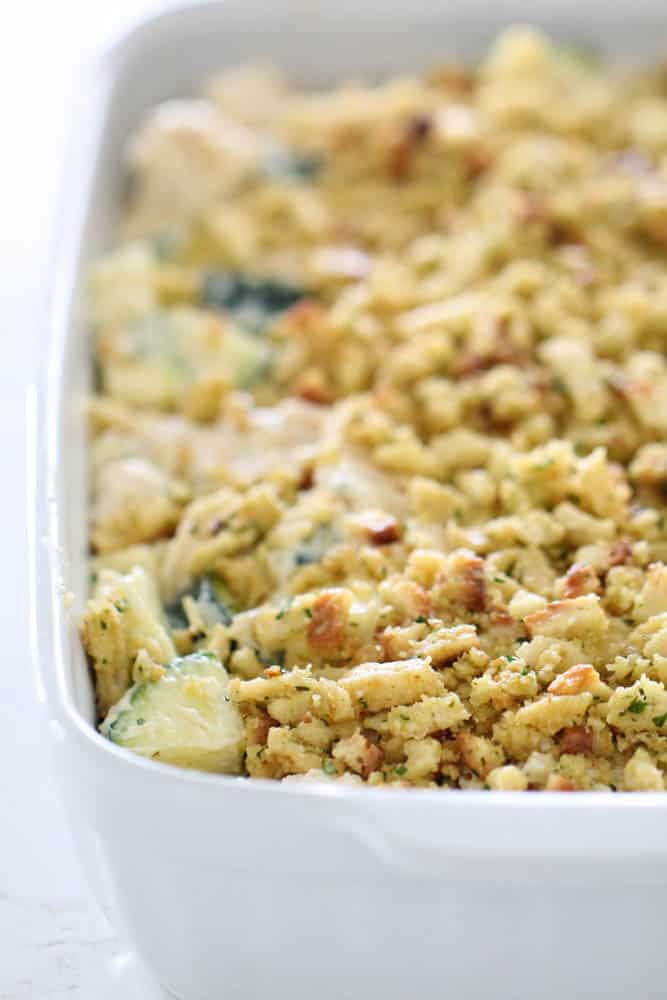 Step 4: Sprinkle reserved stuffing mix on top and bake at 350 degrees, uncovered, for 40-50 minutes or until cooked through and the top is golden brown.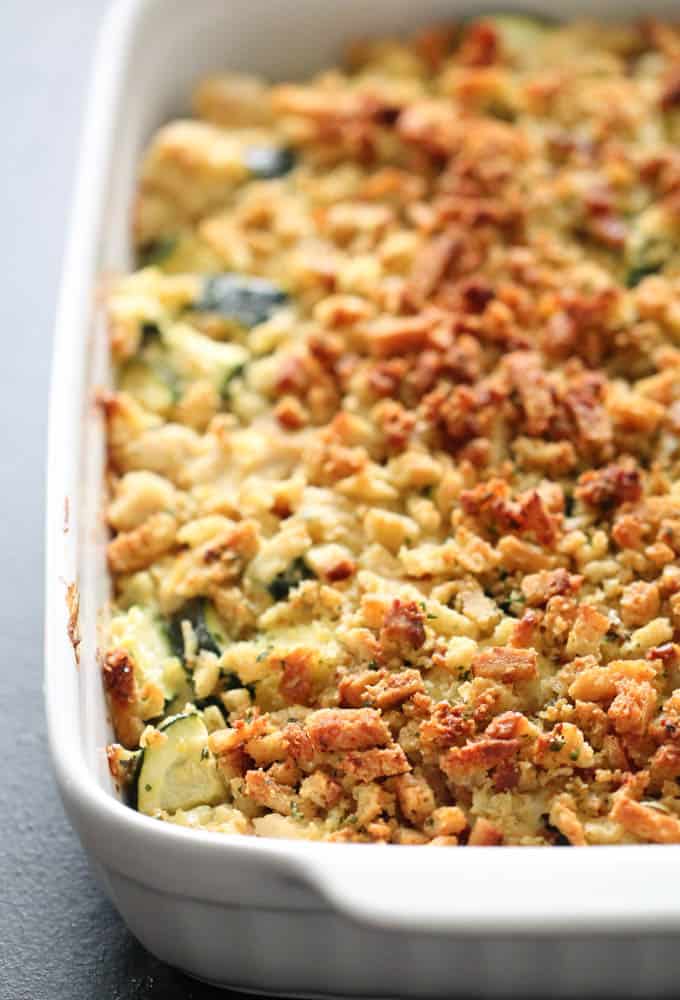 Related recipe: If you love this chicken zucchini casserole, you'll love our chicken broccoli casserole, too.