This Raspberry Pretzel Jello Salad or Dessert is so easy to make and is the perfect combination of sweet and savory. You will love the texture and flavor of this one. Serve it as a dessert, or side dish, and it will quickly become a crowd favorite.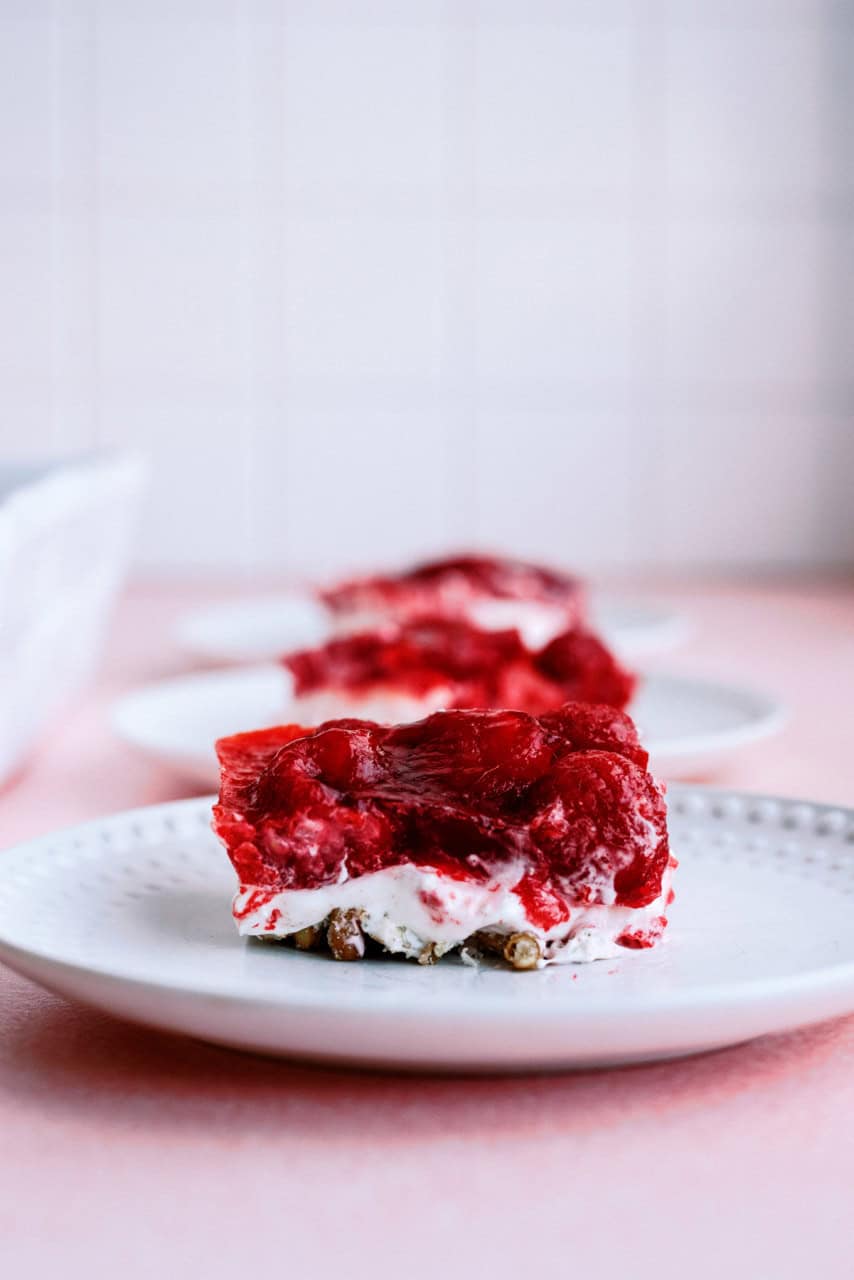 Raspberry Jello Pretzel Salad is one of the easiest cool whip jello recipes to make. It is a tasty jello salad with frozen raspberries, but you can also use fresh strawberries as well!
Our raspberry jello salad with cream cheese provides the perfect creamy texture that makes this dessert amazing. But, this raspberry jello salad with pretzels is what makes it all come together.
The sweet from the raspberries and cream cheese, mixed with the buttery and salty pretzel bring this dessert recipe to the top of my favorites list.
If you too love the simplicity of a jello salad you have got to try our Caramel Apple Jello Salad, Pineapple Lime Jello Salad, or our crazy good Cherry Cola Jello Salad!
Ingredients Needed For Raspberry Jello Pretzel Salad:
Pretzels
Margarine
Sugar
Cream cheese
Cool Whip
Raspberry Jell-O
Boiling water
Frozen or fresh raspberries
How To Make Raspberry Jello Pretzel Salad:
Layer one: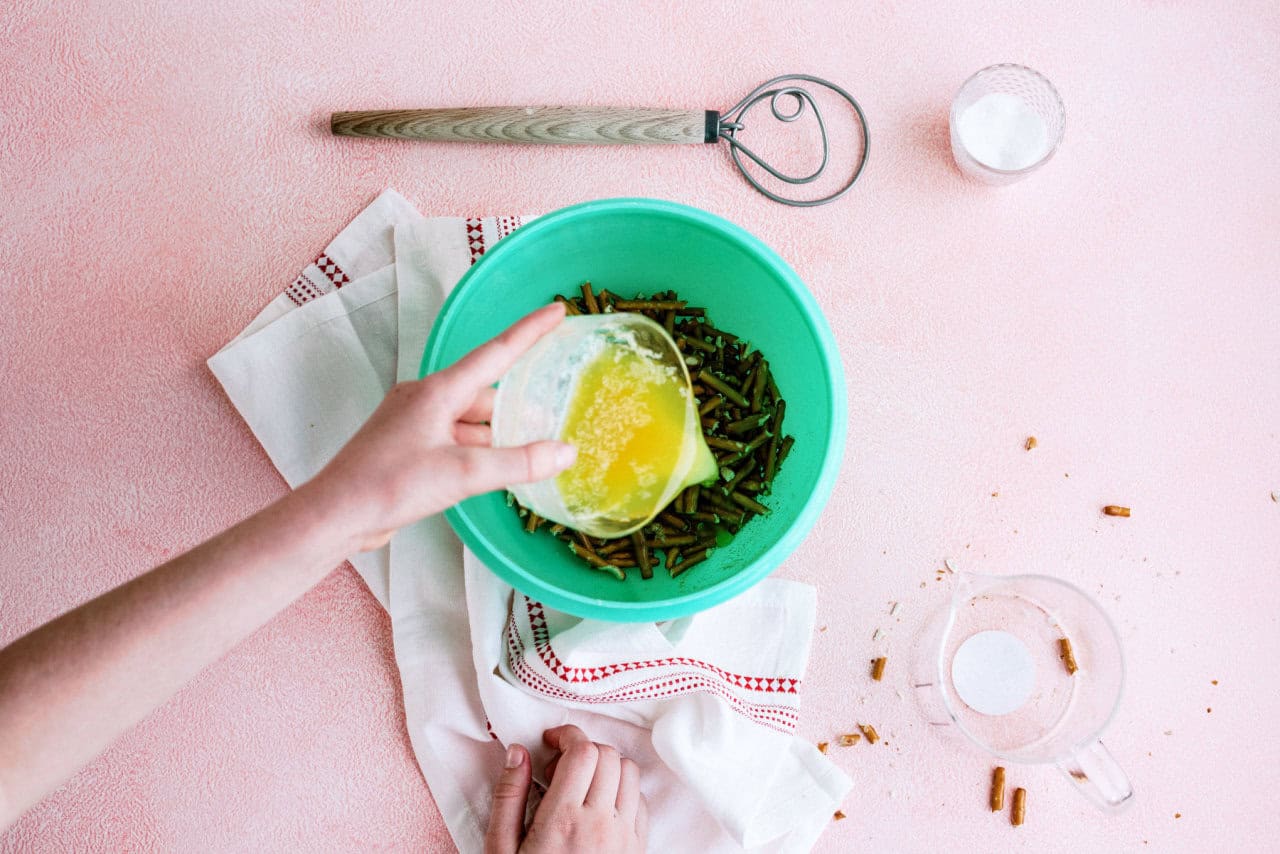 Begin by combining the broken pretzels, melted margarine, and 3 tablespoons of sugar in a medium mixing bowl. Stir everything together until the ingredients are well combined.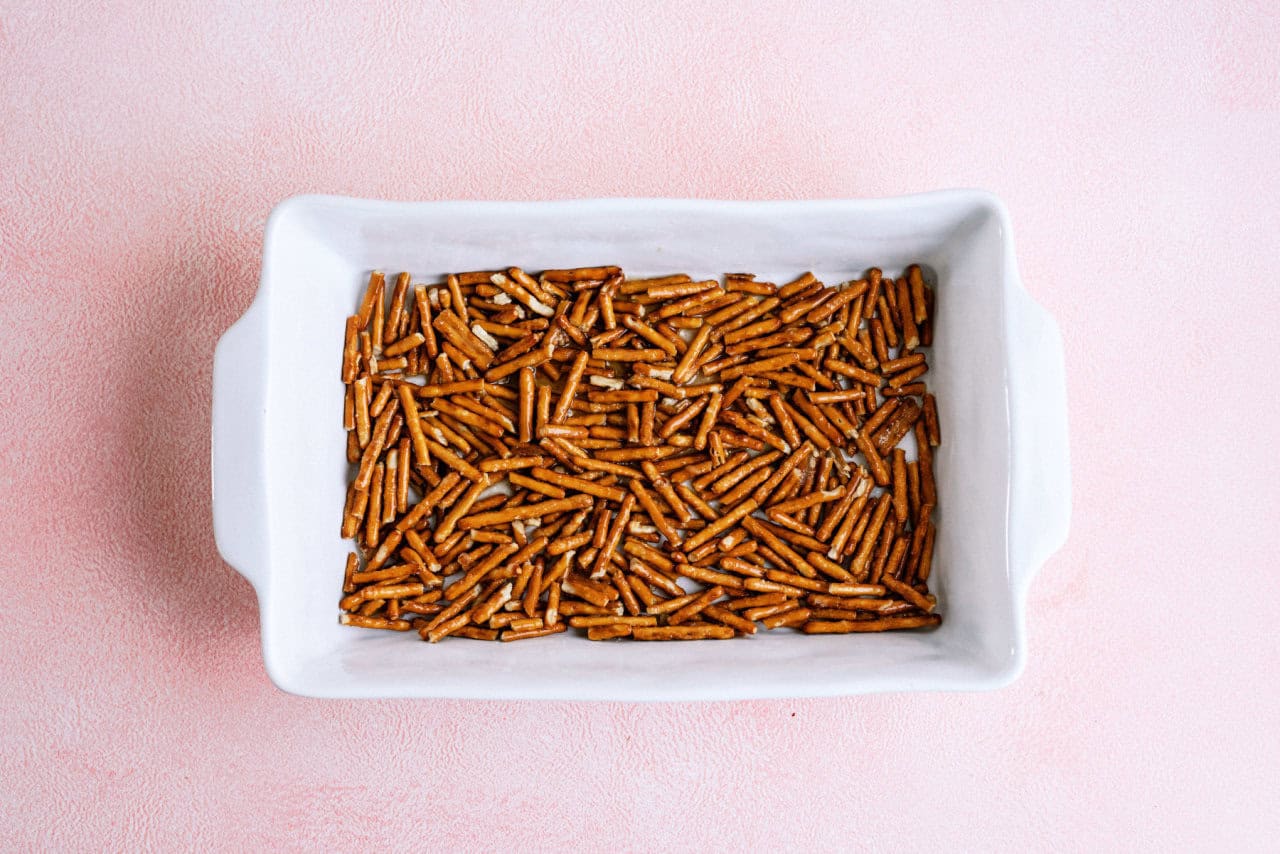 Then, in your 9×13 inch baking pan, spread out the pretzel mixture and press it into the bottom of the pan to form the bottom crust.
Next, bake it at 350 degrees for 7 minutes.
After it is done baking, allow the crust to cool completely.
Layer two:
In another medium mixing bowl, beat together 1 cup of sugar and the package of cream cheese until they are completely smooth.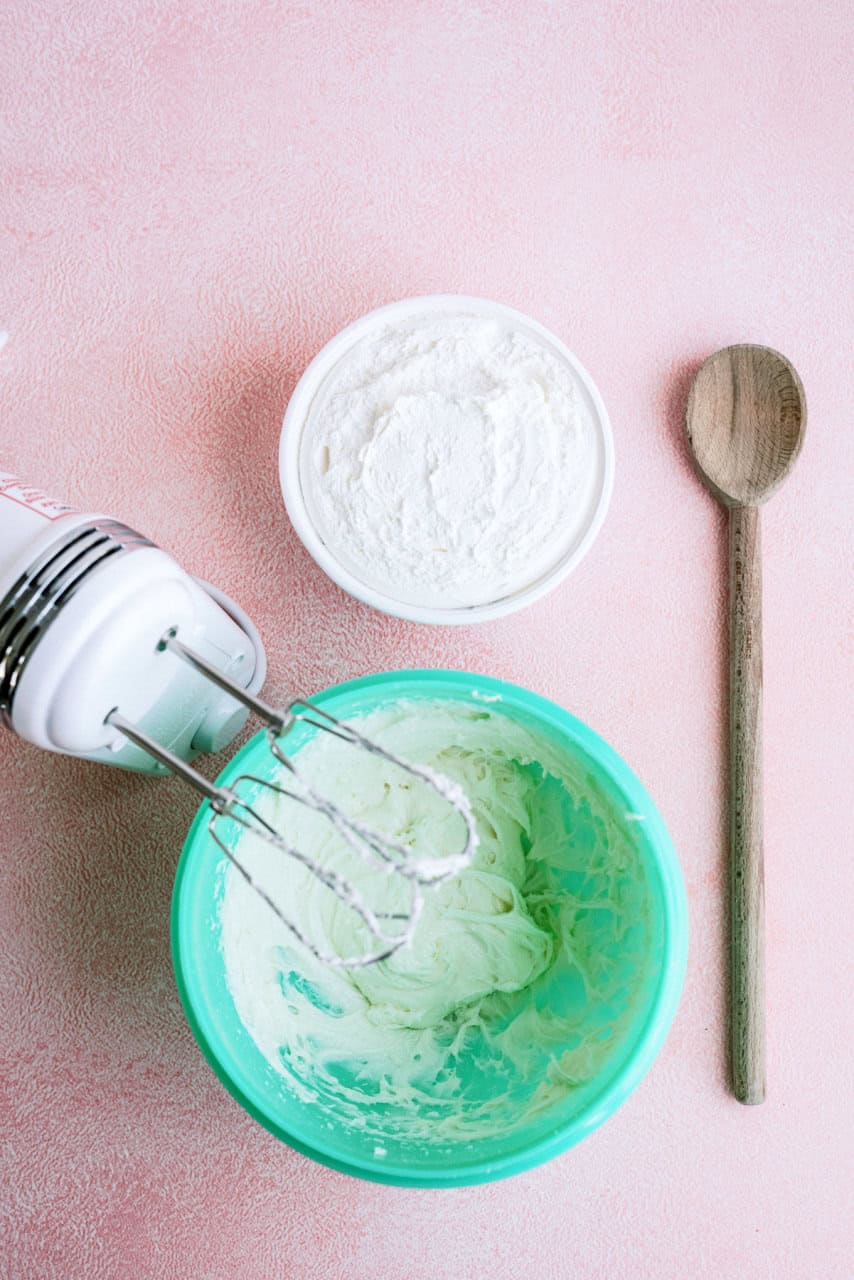 Then, fold the cool whip into the cream cheese mixture.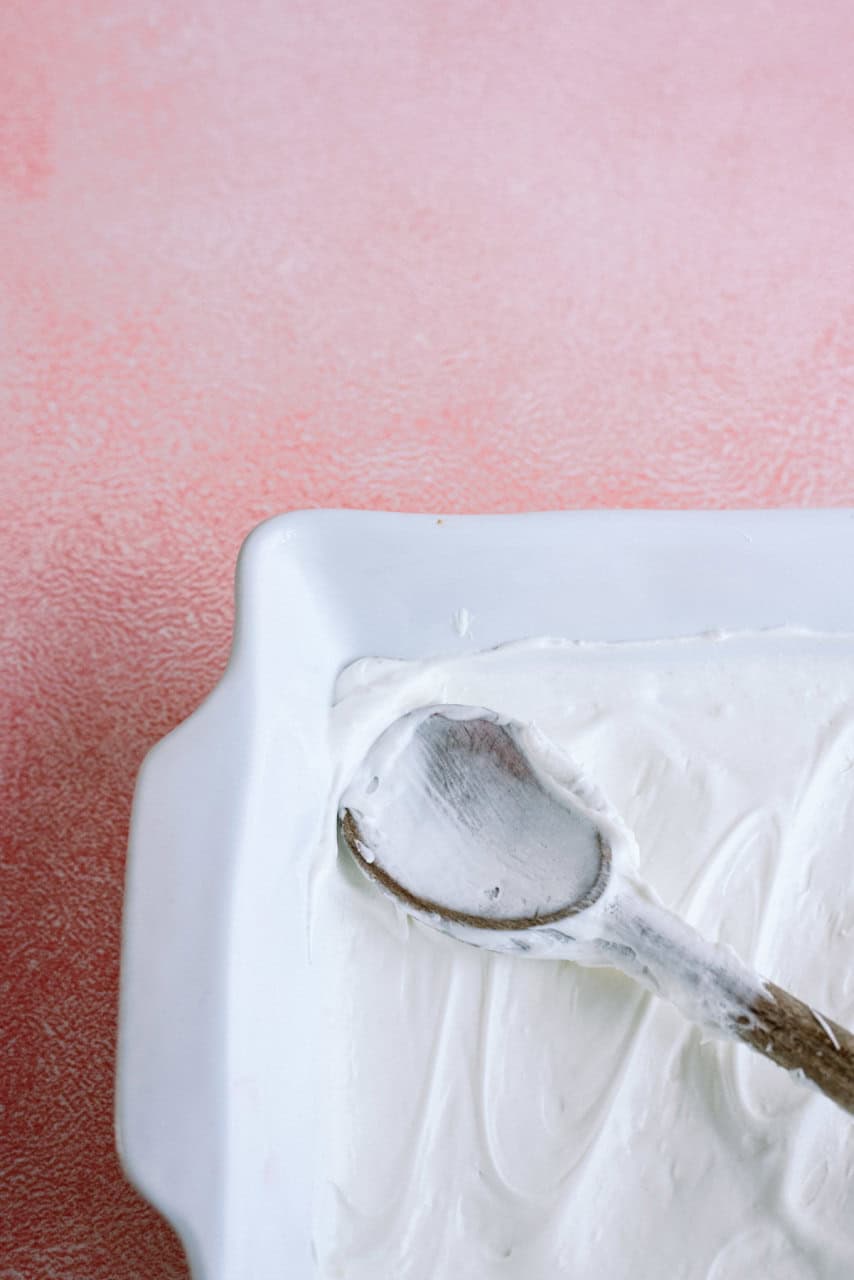 Once that is done and the crust is completely cooled, spread the cream cheese and cool whip mix over top of the pretzel layer.
Layer three:
Bring the water to a boil. Once the water is boiling, mix in the raspberry jello mix until the jello is dissolved.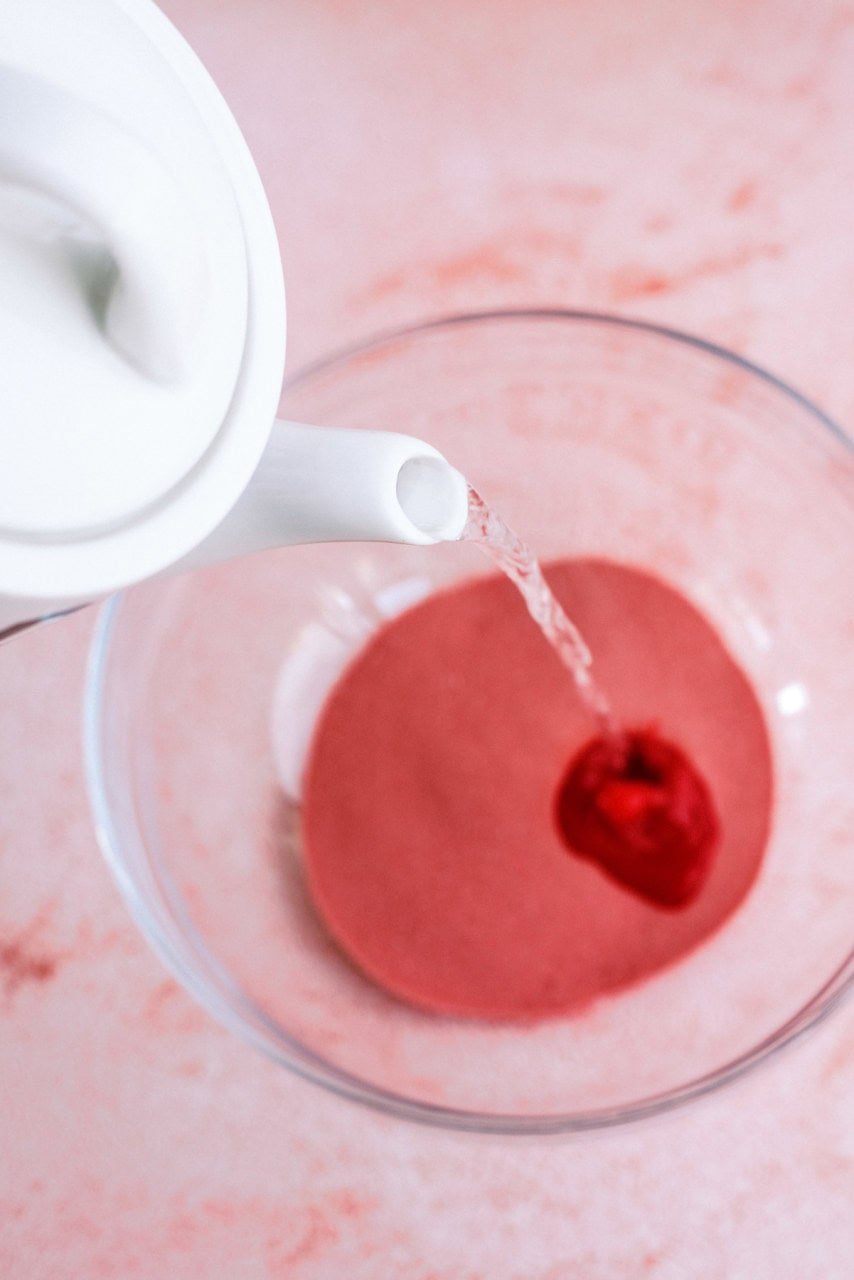 Then, mix in either the frozen or fresh raspberries and allow it to cool and set slightly.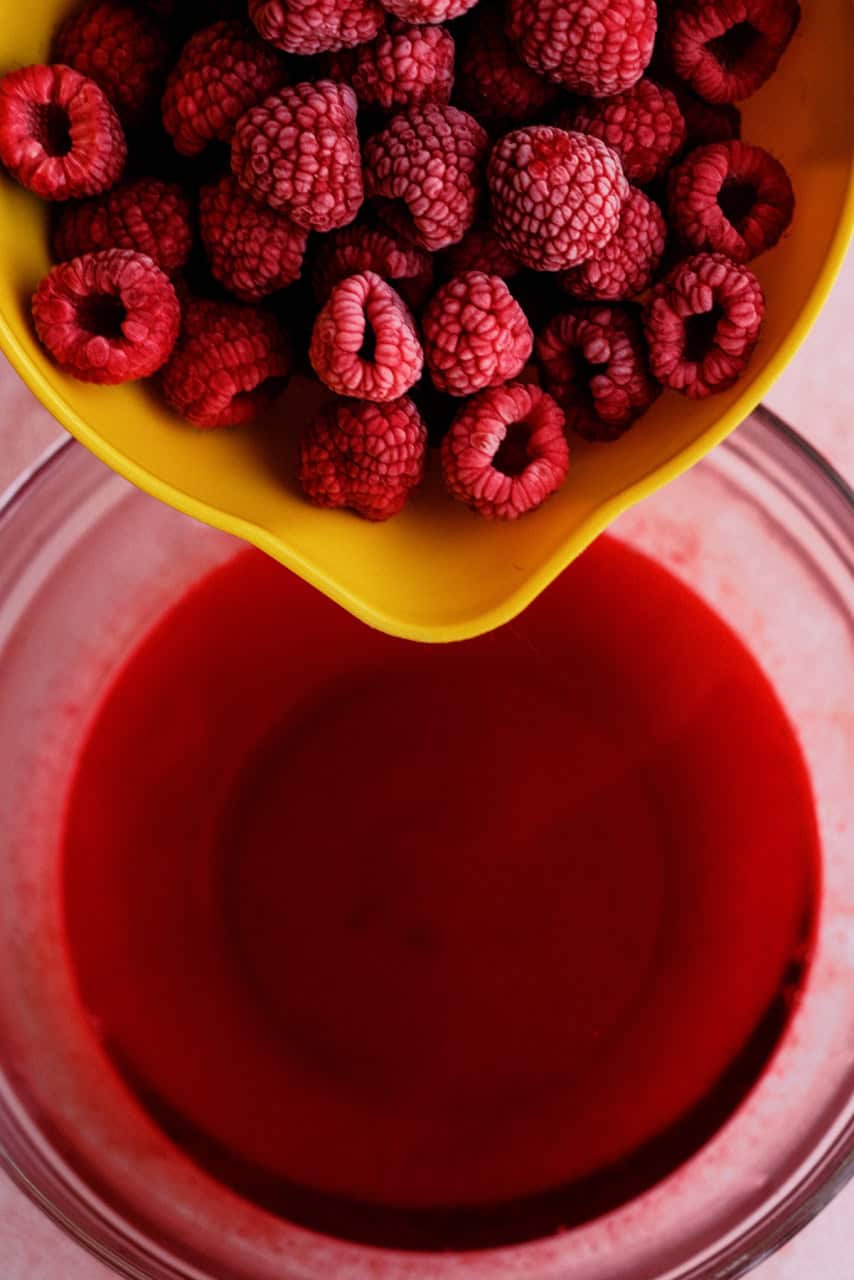 After the jello mixture has cooled pour it over top of the cream cheese layer.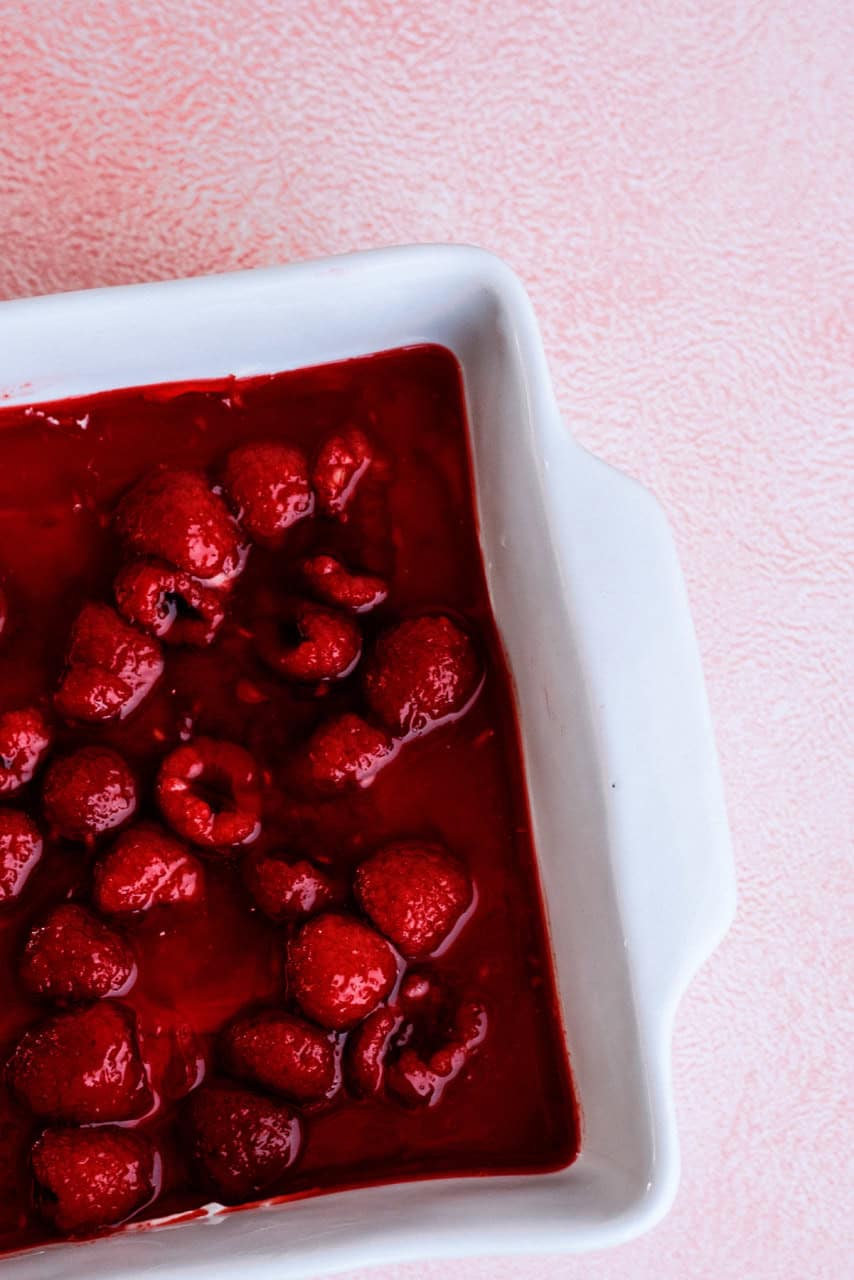 Now, pop the pan into the refrigerator and allow it to firm up the rest of the way before serving.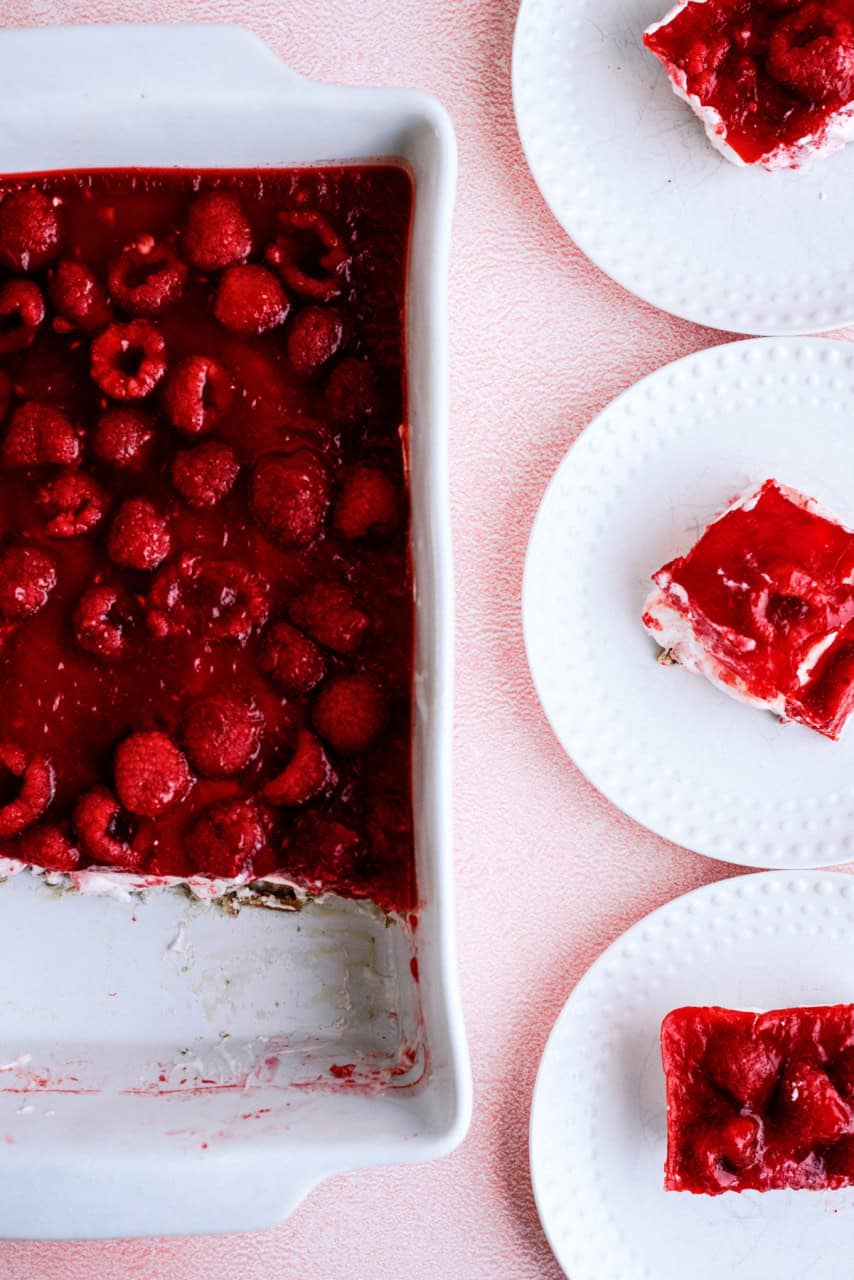 Once it is firm, slice it, serve it, and enjoy it!
You'll need these tools for this Thanksgiving dessert recipe:
Medium mixing bowl (3)
9×13 inch baking pan (THIS is a great one)
Hand mixer
Spatula