You thought the Instant Pot would be easy enough to figure out. It's all the rage and it seems like everyone and their mom raves about how many different ways they use theirs. Five-minute soups, chilis, ribs, chicken, mac and cheese…the list goes on. "Just buy one and you'll love it!" they said.
So what's the problem?
​​​One look at that button panel makes your head spin.
​The massive manual reads like a foreign language.
​You spent all that money on a new appliance and it's making your life more complicated, not less!
​So back into storage it goes…collecting dust and nagging you from the back of your mind on the daily.
Instant Pot or Instant Problems?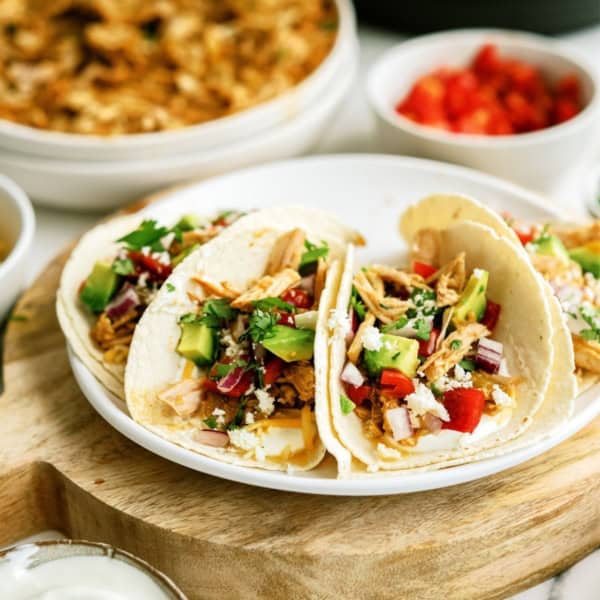 Steep Learning Curve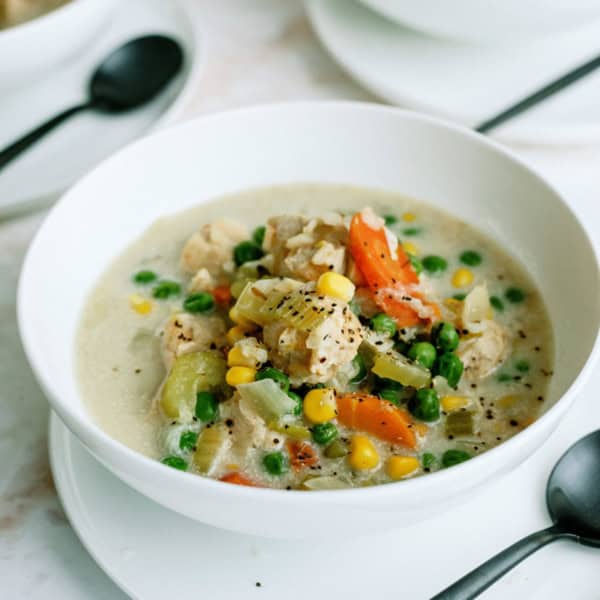 You're Scared It Might Explode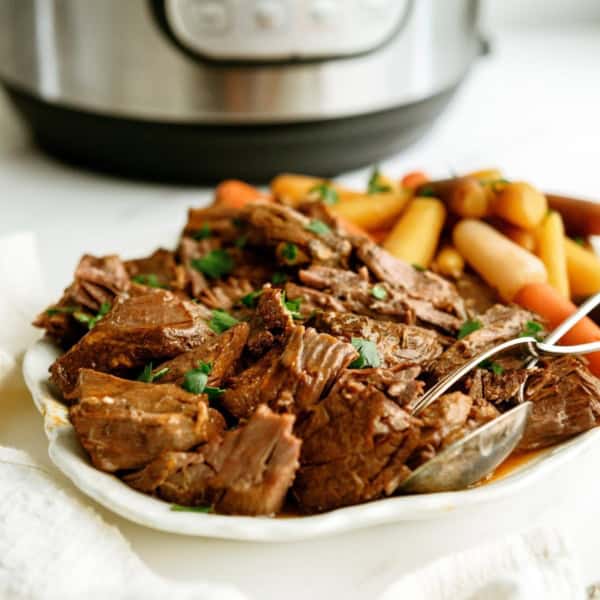 You've Tried Before and Recipes Turned Out 'Meh'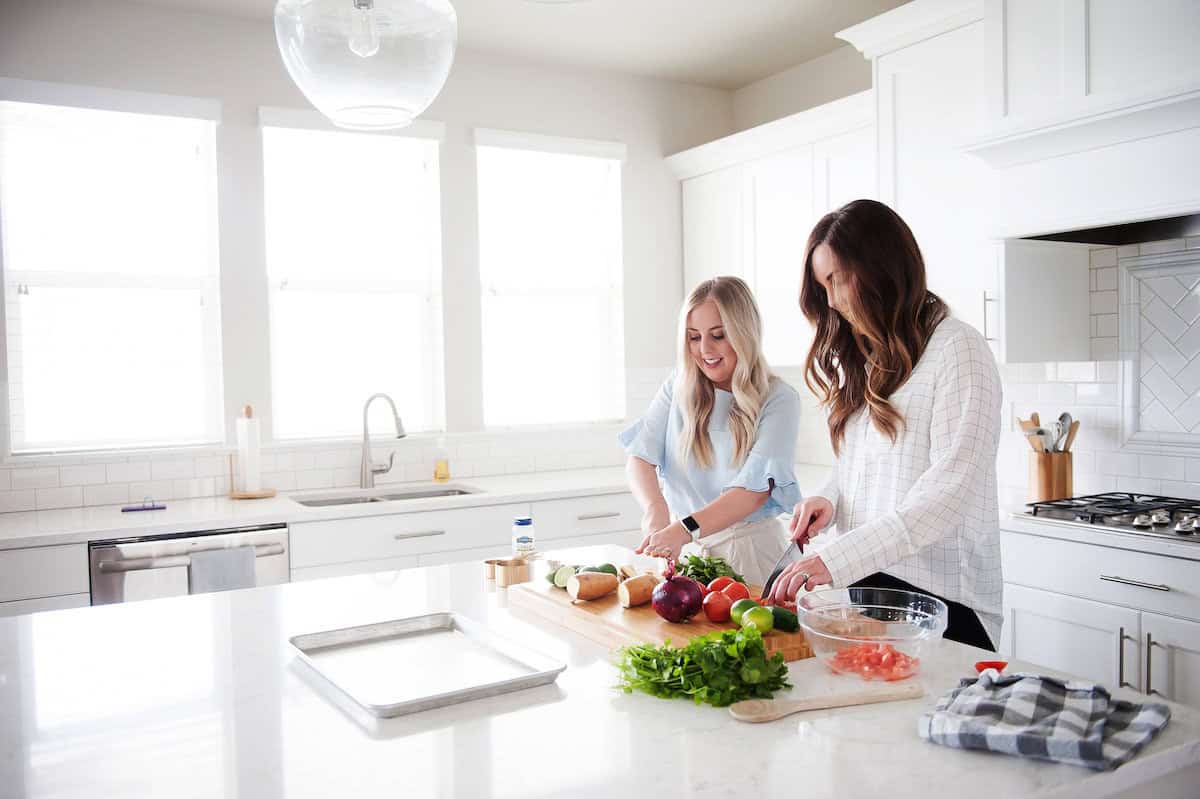 Here's Our Story
As food-lovers and well-known bloggers from Six Sisters' Stuff, we thought it would be fun for our followers if we added a few Instant Pot recipes to our website.
But after all of us purchased Instant Pots and started trying them out, we quickly realized it wasn't quite as easy as everyone made it out to be. We were pretty fed up after spending all that money with horrible results, and we almost gave up on Instant Cooking completely.
We searched long and hard to find a reputable source who could show us how to use it. There were lots of free videos out there, but none that taught us everything we wanted (or needed!) to know in one shot. We spent so much time painfully watching random videos, trying to piece together information to make it work.
But we persevered. We watched every video we could, read every manual out there, and studied every recipe. Things finally started to click – we finally had a breakthrough, and we started to LOVE instant cooking.
We realized that what people needed was someone to show them how to really use their pressure cooker in a way that was simple, clear, and thorough.
Three years ago, we started to teach people how to use their Instant Pot every chance we got.  Hundreds of thousands of subscribers and millions of views later, we even got ourselves an Instant Pot cookbook deal.
You Could Learn All of This Without…
Wasted Time
Wasted Money
Or A Single Headache?
Imagine becoming more efficient in the kitchen, making meals your whole family will love, in a fraction of the time, with total ease and confidence.
Cook At Home More: We all know how beneficial it is for your family to eat dinner together. But we also know how hard it can be to find meals your family will love or even finding the energy to make that happen. As soon as we started using our Instant Pots, we started cooking at home more than we ever had before because it was just so EASY.
Make Your Favorite Recipes Fast: We know how packed your schedule is. And as much as you love your Aunt Betty's pot roast, you just don't have the time to hang around with your oven on all day. The great news? The Instant Pot allows you to make all those classic recipes your family loves in literally a fraction of the time.
Use Your Extra Time For You: With how quickly you'll be able to cook dinner once you master your Instant Pot, you can finally do something for yourself. Talk a long walk, go to bed early, or maybe even clean out that junk drawer you've been meaning to get to for the last year and half.
What's Inside This Program
At-Glance-Button Guide: A quick reference guide for the 3 most-popular types of Instant Pots – so no matter what model you have, you'll be able to follow along.
Cook Times Cheat Sheet: Can't quite remember what cooks and for how long? We created this simple cheat sheet for you so you'll know with just a glance how many minutes it will take to cook over 20 different foods. Print it off, stick it on your fridge, and refer to it whenever you need to.
Conversion Help: Confused how to convert your favorite recipes to be Instant Pot compatible? We'll share all our best tips and tricks for making sure you get the best results with ever recipe.
Starting Checklist: Step away from the fear. We're giving you this oh so important checklist that includes everything you MUST do before you begin cooking with the Instant Pot. Using this checklist ensures that you're cooking safely and your Instant Pot is put together correctly, and you'll be able to grasp the basics of Instant Cooking in 30 minutes.
Troubleshooting Guide: Got the dreaded burn notice? Your Instant Pot just won't turn on? Won't pressurize? Learn how to quickly navigate any problems you may encounter with this basic guide.
Recipe Vault Starter: Don't claim defeat with your Instant Pot before you really get started! We've included our personal recommendations for the top five recipes all beginners should start with, so you can christen your Instant Pot with ease. We've also added a recipe template so you can add more yummy dishes to your vault as you discover more.
Accessory Secrets: A quick, entertaining video walkthrough of all the Instant Pot accessories we recommend, direct links where you can purchase them, and even more delicious recipes you can make using each accessory. You won't need to spend a cent on Instant Pot accessories that will sit unused in the back of your kitchen drawers.
10-Module, In-Depth Video Cooking Course: This complete cooking course takes you by the hand to walk you through exactly how to use your instant pot using short, simple, engaging videos and clear, easy instruction. From opening the box, the dreaded water test, a button rundown, tips and tricks, cooking times, cooking the Instant Pot "staples" and even easy recipes – we cover it all.
You'll Learn How To…
Develop Basic Skills
Navigate All The Buttons
Gain the Confidence in the Kitchen
Save Time on Favorite Recipes
Simplify Dinner Making
Avoid Mistakes
Customer Reviews
I was so afraid I would do something wrong and it would explode, you definitely gave me all the confidence to cook a fast dinner for my family.
Tunesha T.
Best video ever. I have had an instant pot for 1.5 years and am finally understanding it!!! Thank you.
Donna M.
This was the most helpful thing! I have an instant pot in my cart right now but haven't purchased yet because I wasn't sure how.
Libby R
Frequently Asked Questions
The section of the course that covers the basics of the Instant Pot can be completed in just under 30 minutes. The full course (which covers troubleshooting, basic recipes, and cleaning and proper care), adds an additional 30 minutes to the completion time.
Yes! While every pressure cooker has different buttons and layouts, all of them share many common functions which we'll cover in this course. Additionally, all of the recipes we've provided will work for anyone who has a pressure cooker.
Nope! You can cook a LOT of recipes without purchasing any additional accessories at ALL. However, we have included a bonus accessory video with our favorite (and most recommended) accessories, plus some fun extra recipes you can make with them just in case you're in the market for some. 
Currently, we do not offer a private community for those taking this course. However, we invite everyone to join our Instant Pot FB group where you can ask any questions you may have.
This is a one-time purchase (not a membership), so once you buy it, you'll have lifetime access. This course is go-at-your-own pace, so take all the time you need to finish it.
The Instant Pot Cooking Course is backed by our 100% risk free guarantee. If you worked through our course and still couldn't become one with your Instant Pot, you'll receive a full refund, sisters' honor. All we ask is that you provide proof that you actually tried the course.
You will need the internet to access the video modules. However, all additional files are downloadable, so you can access them at a later time without an internet connection.
Understanding how best to use your Instant Pot is going to save you a LOT of time. With the Instant Pot, you can cook some of your favorite dishes in a faction of the time and oftentimes it's quicker than ordering takeout.  Additionally, all of our Instant Pot recipes are incredibly budget friendly and use mostly pantry staples. Plus, the money you save from avoiding the drive thru adds up QUICK.
A lot of this type of content is free on the internet, but the amount of time it would take you to FIND those videos and recipes, watch them, and then get try them to make sure their content is accurate is days and days of trial and error. This content is all consolidated into one easy place, plus we've added a bunch of extras so that you can truly MASTER this appliance in less than a day.
Are You Ready To Master Your Instant Pot?
Listen, we know how difficult it can be to get dinner on the table for your family. You know how much planning and preparation is involved. Stop wasting any more time or money on endless small kitchen appliances that complicate your life instead of making it easier.
Don't waste hours and hours of time watching YouTube Instant Pot cooking videos and getting nowhere. Watch our specifically designed video modules, teaching you step by step, building on each skill as you learn it, and save time and money making dinner for your family at home.
Amplify the work you're already doing making dinner, without much extra work (and in most cases even less work). And then you can take pride in feeding your family a homemade dinner that didn't come from a drive thru or a cereal box. We know you can do this.
Let's get started!