These Chocolate Thumbprint Cookies are a buttery thumbprint cookie filled with chocolate frosting and topped with a mini Cadbury egg!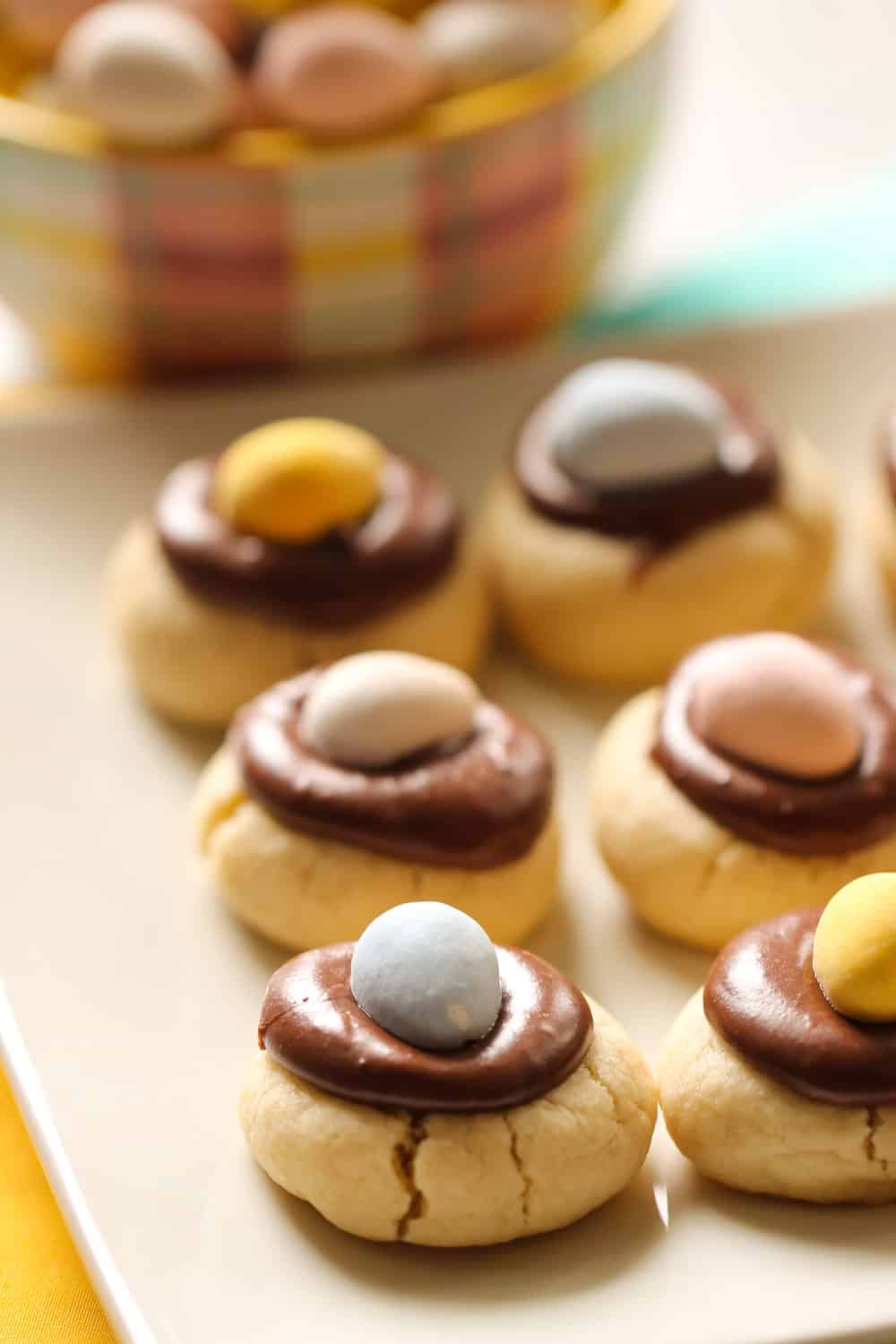 We celebrate the holidays with thumbprint cookies. These Cadbury Egg Chocolate Thumbprint Cookies are perfect for Easter or all year round.
We have a confession…..we can go through bags of mini Cadbury eggs like they are going out of style!! They have a creamy chocolate center with the delicious candy coating.
We paired them up with a buttery thumbprint cookie and a dollop of chocolate frosting. You are going to love these cookies for your Easter celebration!
Ingredients needed for Chocolate Thumbprint Cookies:
Butter
Sugar
Egg
Vanilla
Flour
Baking Powder
Salt
Cocoa
Powdered Sugar
Mini Cadbury Eggs
How to make Chocolate Thumbprint Cookies:
Heat oven to 350 degrees.
In a large mixing bowl beat together butter and sugar until creamy.
Add in egg and vanilla and mix well.
Add in flour, baking powder, and salt until blended.
Roll dough into small balls and place on ungreased cookie sheet.
Bake for 10-11 minutes.
Remove from oven and quickly press thumb into the top of each cookie.
Remove from baking sheet and cool completely.
Frosting:
Melt butter in small mixing bowl in microwave.
Then add in cocoa, powdered sugar, vanilla, and hot water.
Mix until smooth and creamy.
Spoon chocolate frosting into each thumbprint and top with a mini Cadbury egg.