There's nothing more classic or comforting than a delicious, homemade casserole. It's a great way to get dinner on the table for your family, all in one convenient dish. They travel easily, they warm you up from the inside out, and they save on dishes.
We have casseroles that cover everything from main dishes at breakfast or dinner, to nostalgic sides, to layered desserts you didn't know you needed.
Check out some of our classic comfort dishes like our Cowboy (aka Tater Tot), Chicken Cordon Bleu, or Million Dollar Casseroles.
Our popular breakfast casseroles make cooking for a crowd a breeze. Try our Sausage and Egg or our Ham and Cheese.
Every holiday party needs great sides, and these side dishes are always a tasty edition. Our Homemade Cornbread Dressing, Cheesy Potatoes, or Classic Green Bean Casserole are always crowd favorites.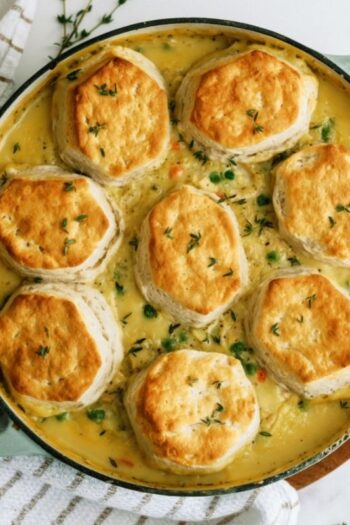 Easy biscuit chicken pot pie is such an easy chicken breast recipe to make that it has become a...
View The Recipe