We are sharing one of our favorite and most amazing chicken recipes ever. You will love the crispy and flavorful outside layer. Then when you cut into the chicken breast it so juicy and tender. And the best part - it is the EASIEST recipe to make.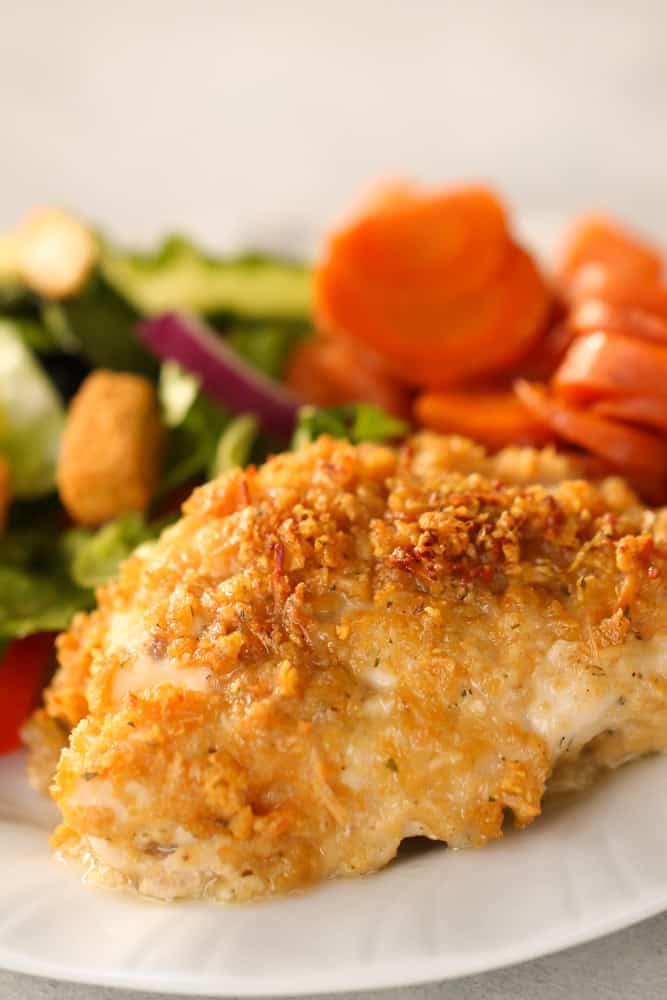 Usually when you taste an amazing chicken recipe, your first thought is that it must be so hard to make. That is so far from the truth. Our Ranch Chicken is simple and easy with very little prep time.
The crispy outside coating with seasoning adds so much extra flavor. Take that first cut into the ranch chicken and you will see how moist the chicken is on the inside.
This recipe is one of our family favorites. When our mom made this chicken for us while we were growing up, there were never any leftovers. It is so easy to make and tastes amazing.
And if you love our Ranch Chicken, be sure to try our delicious Baked Creamy Chicken Taquitos and our Easy Baked Crack Chicken! They are kid approved!
Try our Instant Pot Ranch Chicken Recipe with Potatoes and Carrots HERE!