Whether you serve it as a side dish or a light dessert, our Orange Fluff Jello salad is creamy and delicious. Made with jello, pudding, cool whip, and fruit, it's always a crowd favorite.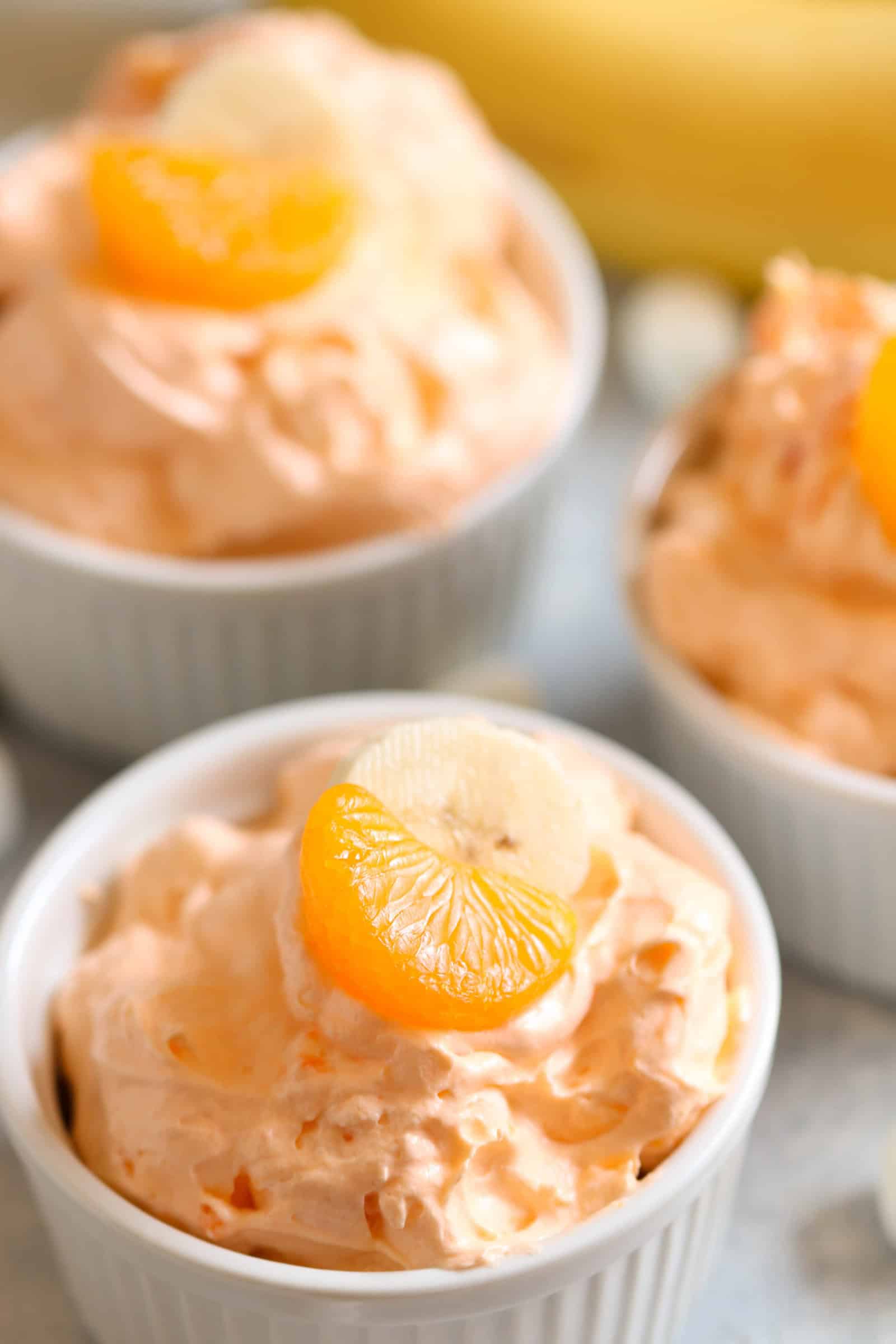 This classic Orange Fluff Jello Salad is delicious as a side or as a dessert.
With a mixture of pudding, jello, marshmallows and cool whip, it's light, creamy, and fluffy all at the same time.
We add in mandarin oranges and bananas for a fruitier flavor and whether you're taking it to a party, feeding a crowd, or looking for an easy side dish – it feeds a BIG group.
Why is this salad called "fluff"?
With the cool whip and marshmallows, this salad is perfectly light and fluffy – hence the name "fluff."
With the creamed pudding and jello mixture added in, it makes the texture even fluffier.
Love Jello salads? Try our Raspberry Cream Cheese Jello! It's a family favorite!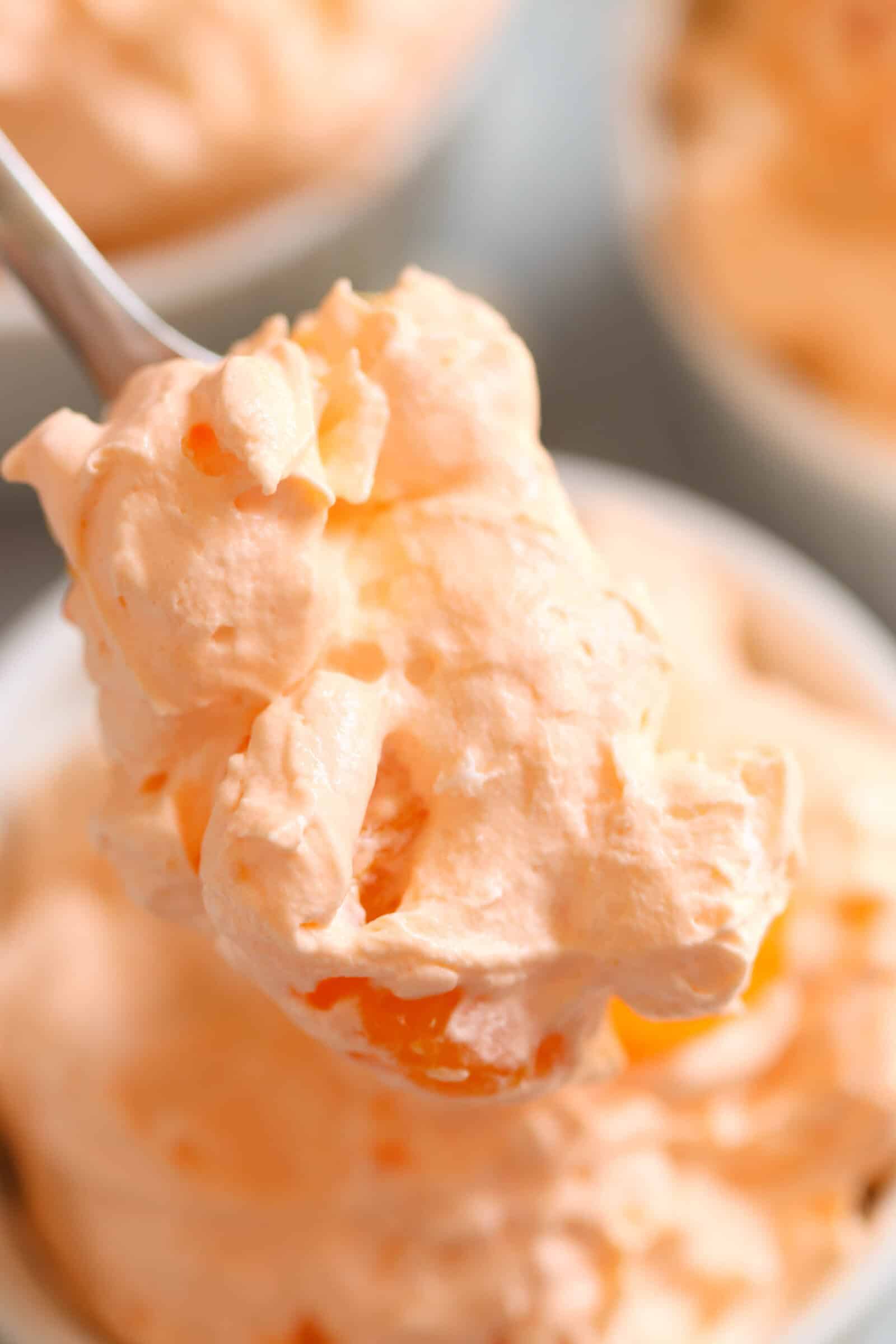 Ingredients needed for Orange Jello Fluff Salad:
Cook and Serve vanilla pudding (do not use instant pudding)
orange jell-o
water
Cool Whip
mini marshmallows
mandarin oranges
3 bananas
Can I use instant pudding?
We recommend only using Cook and Serve pudding with this recipe. It doesn't set up as well, stay together as long, or have quite as creamy of a texture if you use instant pudding.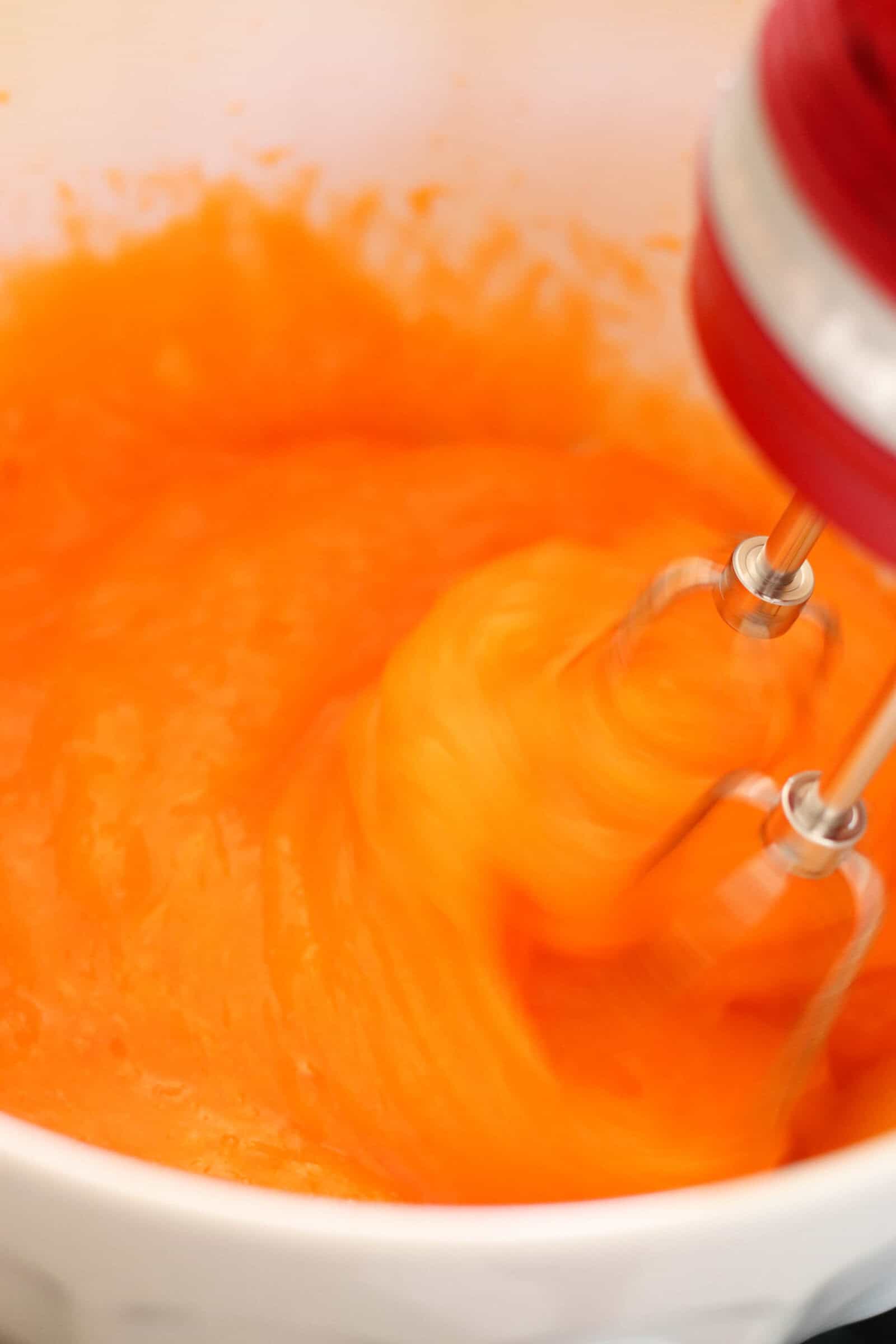 Can I make this with sugar-free jello and pudding?
We have never tried making this recipe with sugar-free jello or pudding, but according to some of our reader comments below, it will still work.
If you try it, leave us a comment below and let us know!
Looking for more Jello Recipes?! You'll want to try this Frozen Creamy Lime Jello!