These Lunch Lady Peanut Butter Bars are the EXACT recipe they once served in schools! These peanut butter bars have a soft, chewy peanut butter cookie base, creamy peanut butter center and chocolate buttercream on top. These are the best peanut butter bars of all time!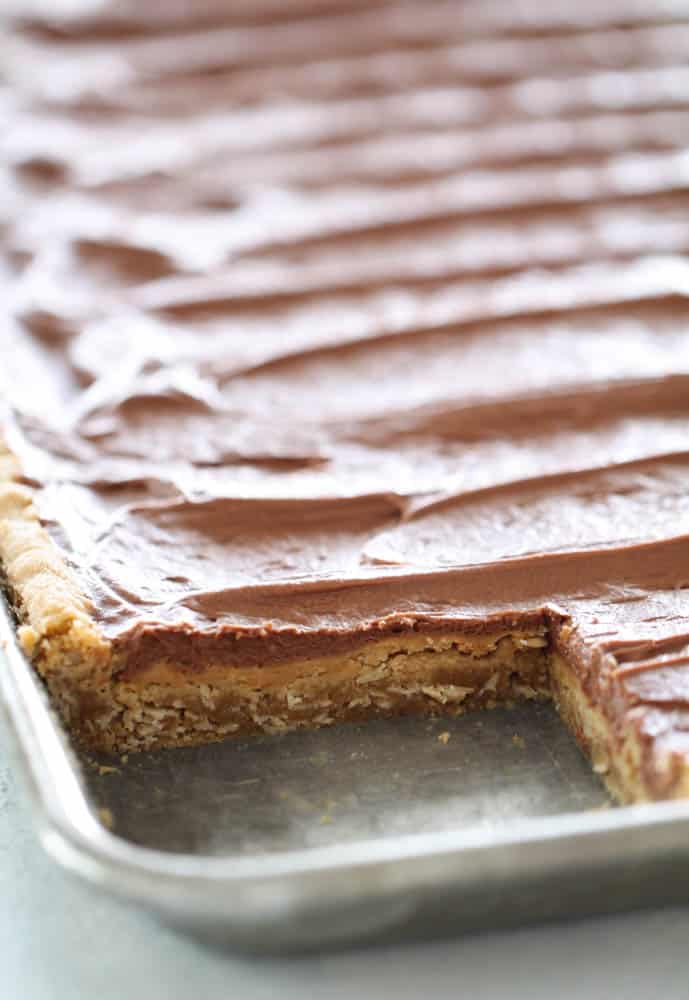 The Best Peanut Butter Bars
We have tried a lot of peanut butter bars in our day, and these Lunch Lady Peanut Butter Bars are the best we've ever tried!
We grew up coming home from school to these amazing peanut butter bars waiting for us!
Our favorite treat growing up was the peanut butter bars that the lunch ladies served in our elementary school.
We would bring an extra 50 cents to school so we could buy one of these delicious peanut butter bars whenever we could.
We originally shared this recipe on our blog in 2011, and it has since grown to be the most popular dessert recipe and for good reason.
These Lunch Lady Peanut Butter Bars are so easy to make, but be warned. Once you have one, you'll have to have another. And another. And possibly half a pan.
No judgements here. Put on those stretch pants and treat yo' self, girl.