With only 4 ingredients, you can dump this recipe into a pan and have a warm Peach Cobbler Dump Cake in no time at all. Filled with peaches and a buttery topping made from a cake mix, you won't be able to resist this dessert.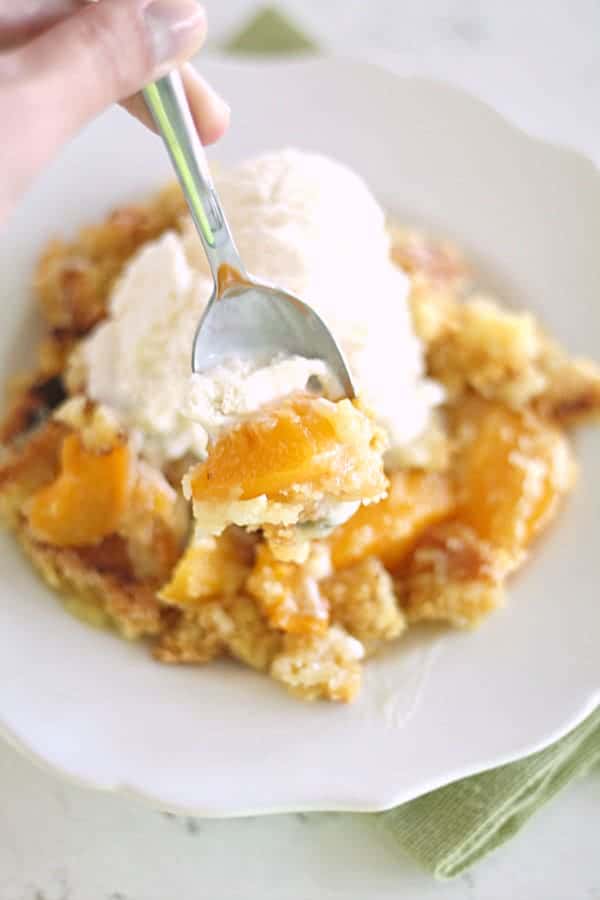 When I need dessert in a hurry, this Peach Cobbler Dump Cake is my go-to recipe.
It literally comes together in a matter of minutes and is so simple that my kids can make it. It's a great way to get the whole family involved in making a delicious dessert!
This cake can be made year-round because it uses canned peaches (it doesn't get any easier than that!) and a simple cake mix. No more waiting for peach season!
What is a dump cake?
A dump cake is the simplest dessert you can make – it usually has a base of a cake mix plus fruit filling.
You dump all the ingredients into the pan, stir them together (in the pan! No bowl needed!), and bake.
For this Peach Cobbler Dump Cake, you don't even have to stir all the ingredients together. It really is a dump-and-go dessert.
This dump cake reminds me of a cobbler because of the way the crust gets crispy on the outside, but it stays warm and soft on the inside.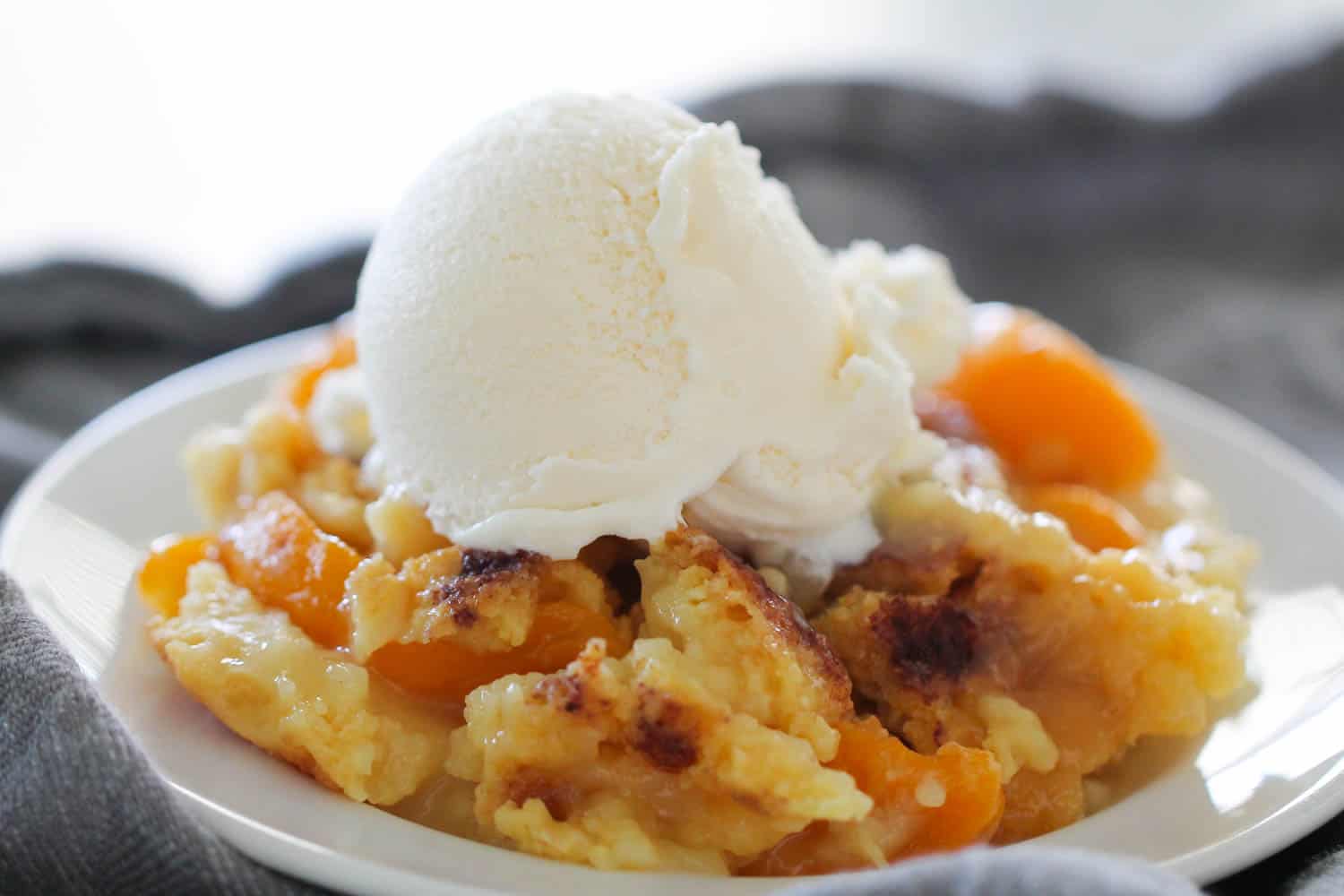 We love dump cakes:
It started with this Peach Cobbler Dump Cake, but then branched out into our Pumpkin Dump Cake, and then we made an Apple Cider Dump Cake, and took it a step further with our Apple Raspberry Dump Cake.
You can also make pineapple dump cake, blueberry dump cake, chocolate cherry dump cake, strawberry dump cake – the options are endless! As long as you have canned fruit and a cake mix, you can make any variation of this quick dessert. It's the perfect recipe for any season and occasion!
They are all so delicious – it's making me hungry just thinking about them! And there's nothing better than simple dessert recipes the entire family can make together.
Love cooking as much as we do? Join our FREE private Facebook Group: Six Sisters' Dinner Club!