This Ham and Pineapple Bake is the perfect holiday dish. It's easy to throw together and looks beautiful, making it a great recipe for Sunday dinner or any time you need to impress your guests.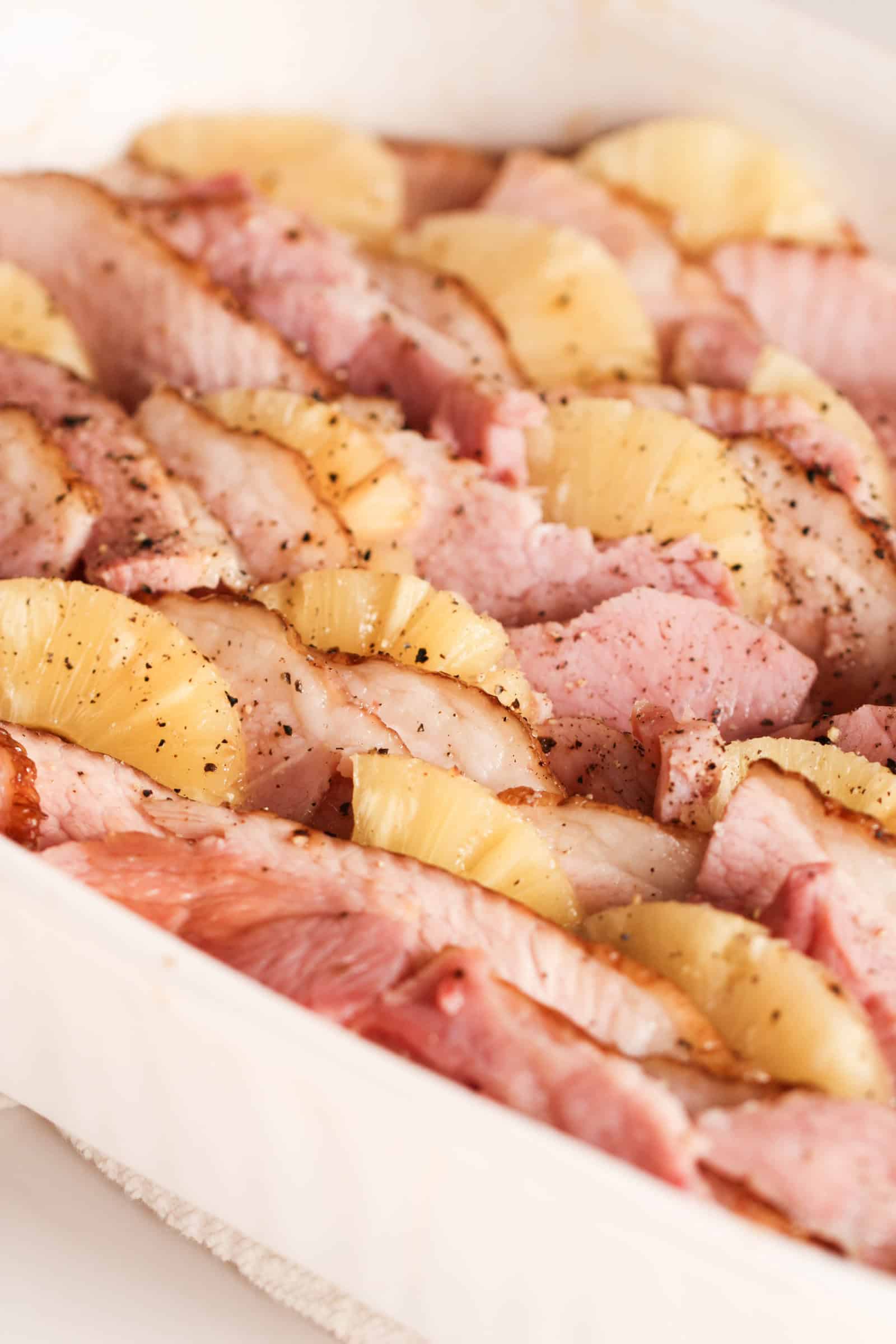 If you need a simple ham dinner, this Ham and Pineapple Bake is perfect!
This recipe is so easy and only takes a few ingredients to make.
The glaze that goes over the ham and pineapple adds a sweetness to the savory meat.
Try our Slow Cooker Pineapple Glazed Ham! Only 4 ingredients needed.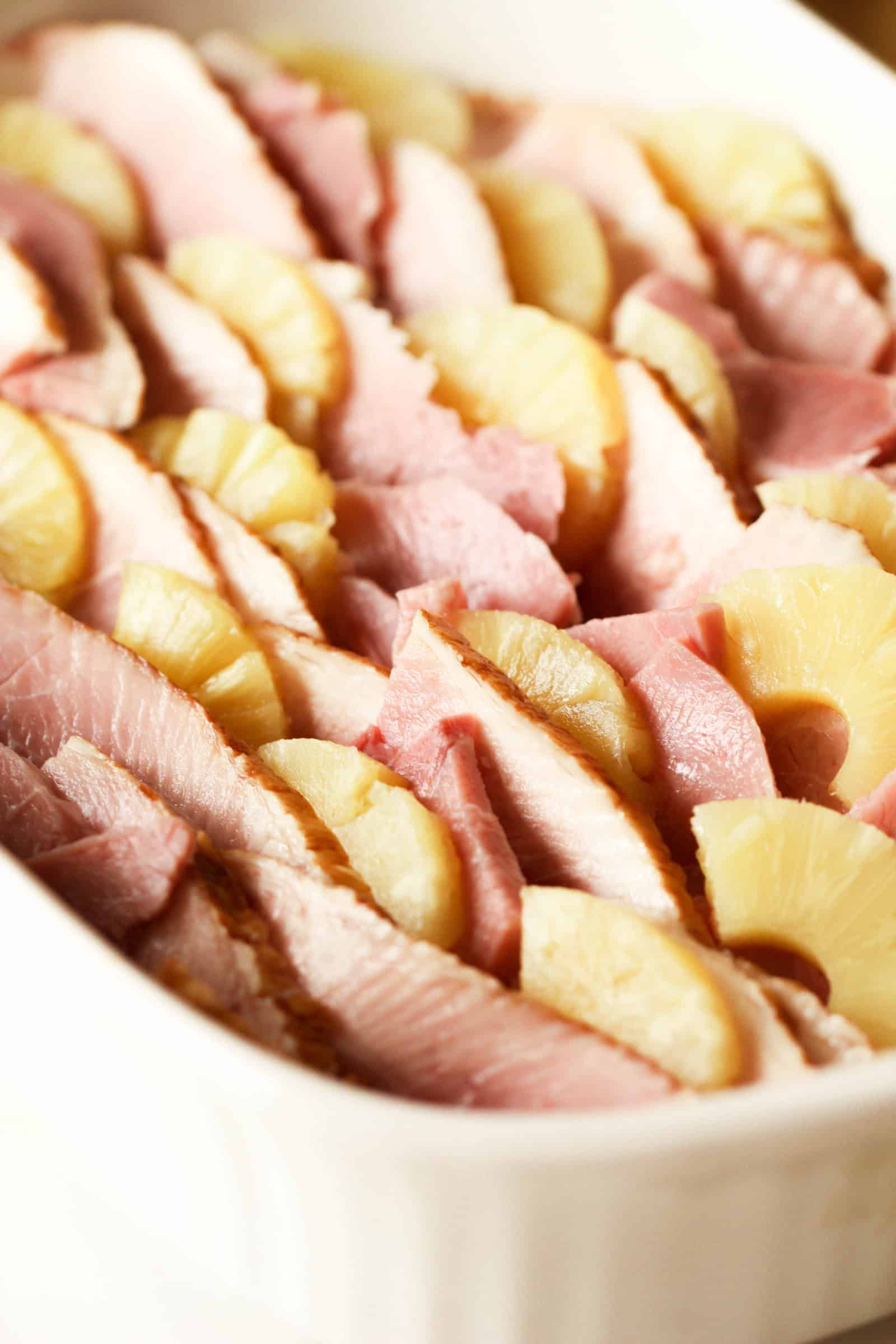 How to layer this dish in the pan:
This dish is easy to make beautiful and perfect for Easter dinner, Sunday dinner, or any holiday.
–Garnish: The cracked pepper against the pineapple and ham is the perfect way to make this dish pop, and have the flavor explode.
If you are going for a sweeter taste, you could also garnish with a drizzle of honey. I have garnished this dish with brown sugar as well.
If you want a pop of color, you could also use a few scattered leaves or sprigs of chopped parsley. I would also pair the parsley with fresh cracked pepper.
–Layering: Stacking the ham and the pineapple is what will make this presentation beautiful. I did one half pineapple slice for every two ham slices.
As I layered, I would start with a ham layer all along the pan, from one end to the other. Then on the seams of the ham, I would place a pineapple.
Did you ever have a choir class or family picture where you had to find your window between heads? That's exactly how you layer this dish. Make sure that the pineapple isn't laying on each separate piece of ham, but in the middle of two ham slices, to show both the pineapple and ham.
Related Article: Don't forget the rolls! These 30 Minute Dinner Rolls are perfect for first time bread makers!