These Cadbury Mini Egg Blondies are sure to be a huge hit at any family function or gathering. They are so easy to make and come together in just minutes. They are so yummy, and if you are a Cadbury Egg fan, these are calling your name.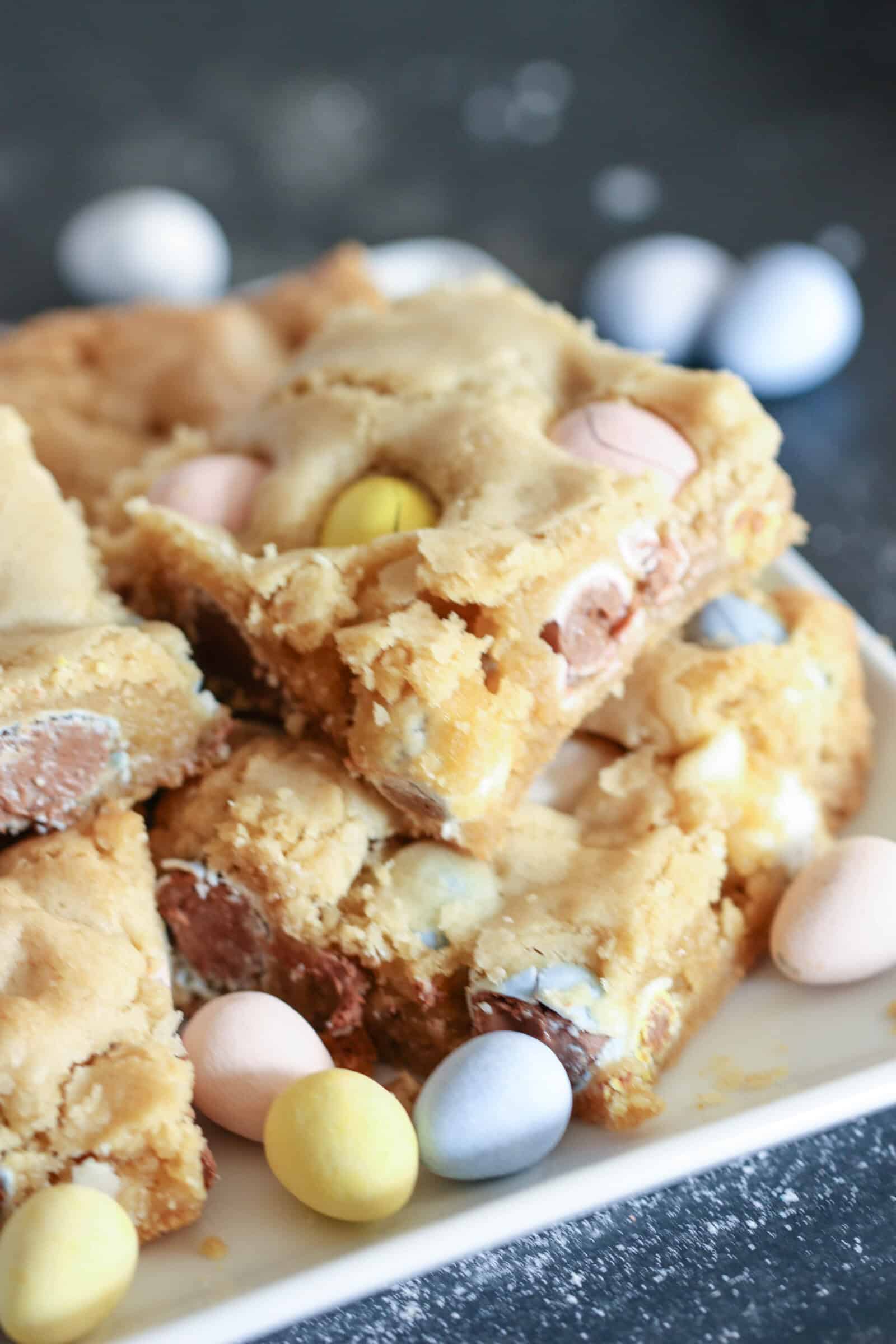 I can eat Cadbury Mini Eggs by the bagful. I found it takes me a little longer to go through a whole bag when they are baked into a blondie.
Trust me when I say they are just as good, if not better, when eaten this way. I was skeptical at first, because it doesn't get much better than a bag of mini eggs, but it does.
Baking them into a blondie form was the best thing I've ever done.
Be sure you have these items to make The BEST Cadbury Mini Egg Blondies recipe:
Flour
Baking Soda
Salt
Butter
Brown Sugar
Sugar
Vanilla
Eggs
White Chips
Mini milk chocolate Cadbury Eggs
Don't forget these items too:
Large mixing bowl  (THIS is a great set to use)
Rubber Spatula
Hand Mixer (THIS is a favorite)
9 x 9 inch baking dish