You could count on our Mom's Cheesy Potatoes to make an appearance at every Sunday dinner when we were growing up. This is her same recipe, just adapted for the slow cooker to make the best Crockpot Cheesy Potatoes!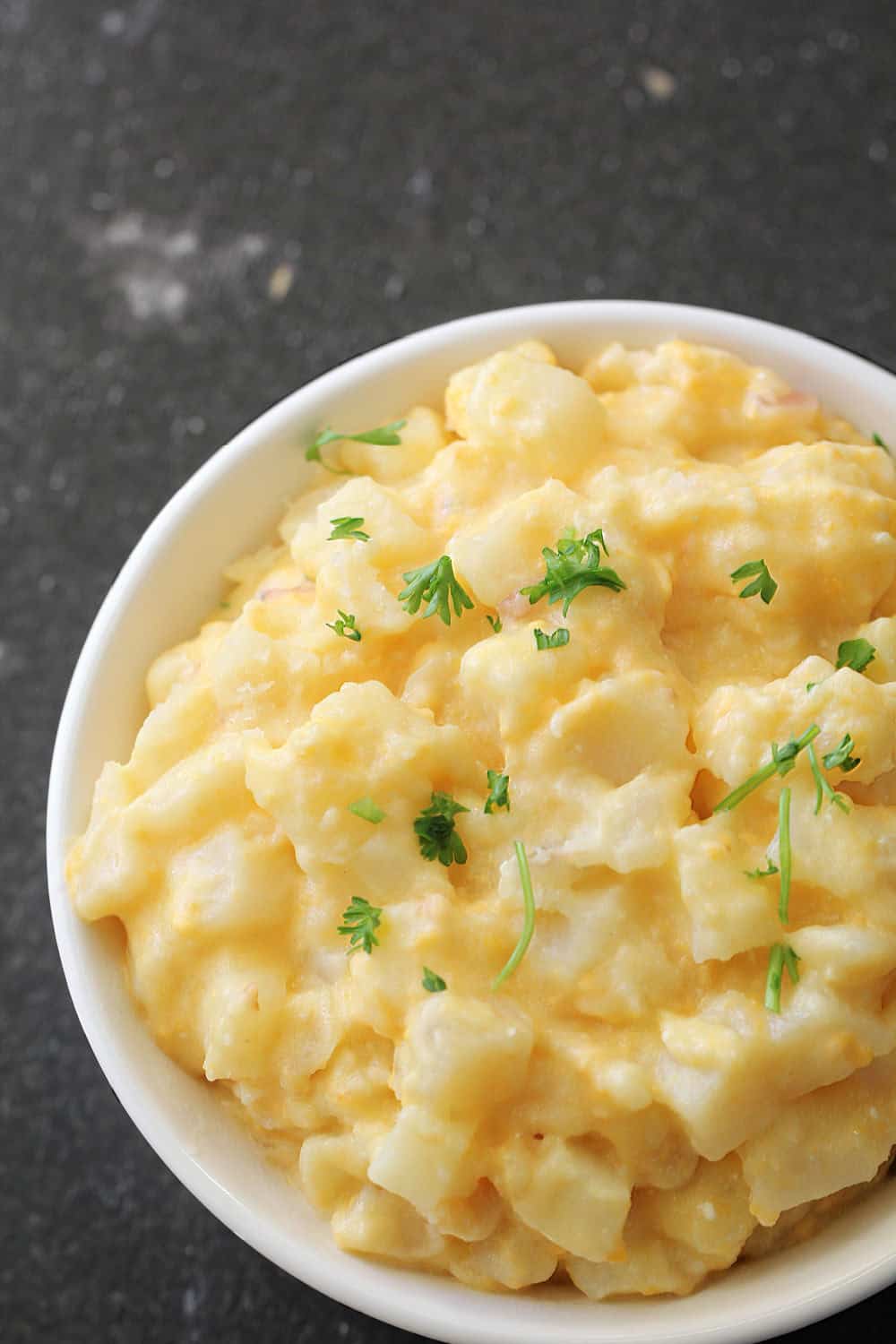 When we were growing up, Sunday dinners were always the best dinners at our house . . . mom wouldn't hold anything back!
We always had a delicious roast or chicken served with hot rolls, a jello salad, and side dishes galore. It was always my favorite meal of the week!

One of my favorite side dishes was my mom's cheese potatoes – the ingredients were simple and they are so easy to throw together, but that cheesy goodness is just so good.
I adapted her recipe for the slow cooker and it was a smashing success! Both ways are delicious . . . you just can't go wrong with cheese and potatoes!
If your family loves potatoes as much as mine does, try these:
How to cook potatoes in the slow cooker:
The prep time for this recipe is only a couple of minutes – it's one of those dump-and-go recipes that is perfect for when you are in a hurry.

Before starting any recipe in a slow cooker, I always recommend that you spray the inside of the slow cooker with non-stick cooking spray.
If you don't, it is very likely that the cheese will burn to the sides and I promise that this one simple step of using non-stick cooking spray will make clean-up so much easier!
You could even use a slow cooker liner for this recipe.
No mixing bowls are needed for this dish- you are going to do all the mixing inside of the slow cooker!
Add all the ingredients, give it a stir, and let the slow cooker do it's magic all day while you are running around and getting things done!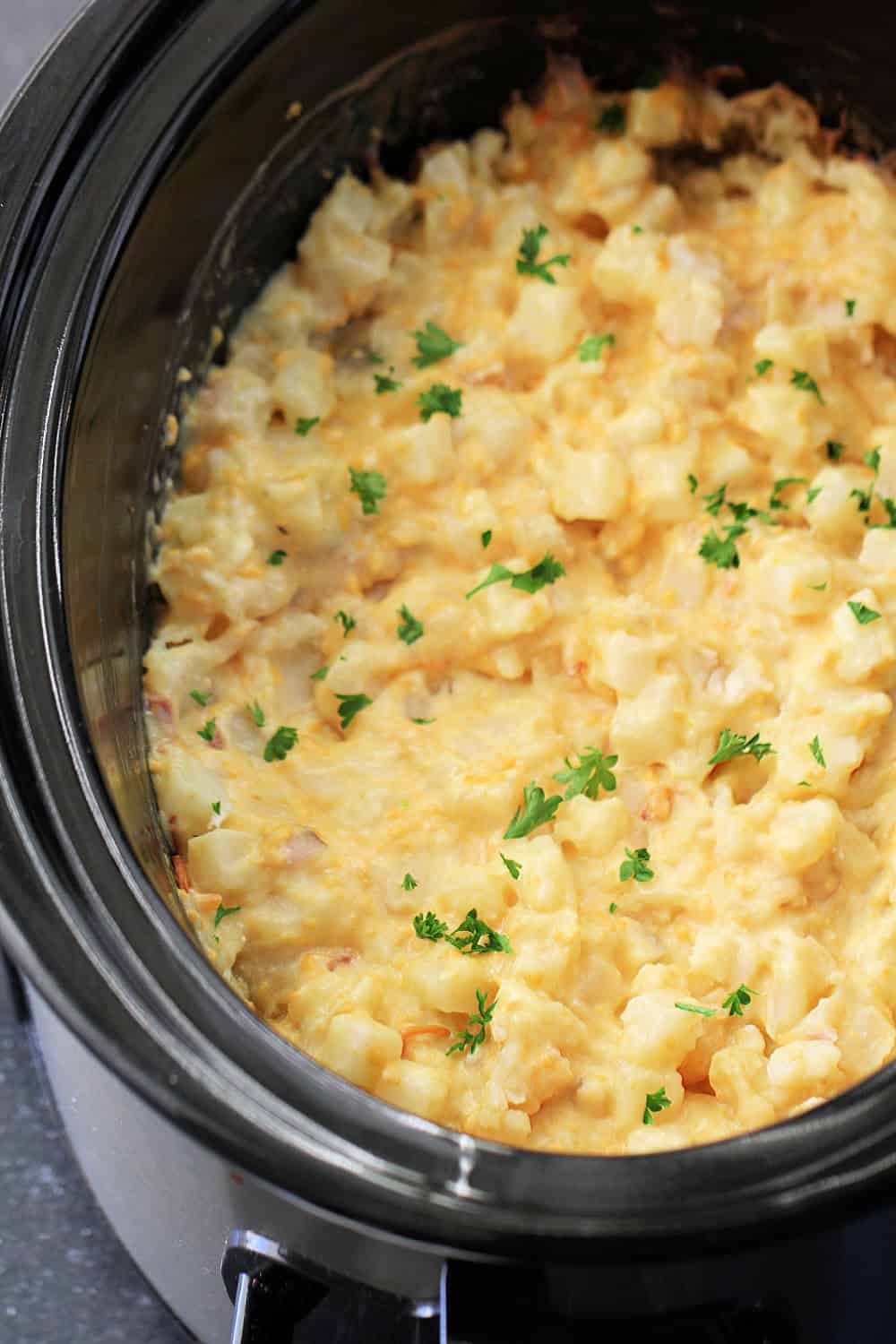 Related Article: Side dishes can be SO easy in the slow cooker! You'll love our Slow Cooker Macaroni and Cheese!
Frozen hashbrowns vs. fresh potatoes:
I tried this recipe with fresh potatoes, but I preferred the texture and final product of frozen hashbrowns more.
Frozen potatoes are actually already cooked a little bit, which cuts WAY down on the cooking time (4 hours on low vs. using fresh potatoes and having to cook for 8 hours on low).
However, if you are looking for a great slow cooker cheesy potato recipe that uses fresh potatoes, check out our Slow Cooker Scalloped Potatoes.
Meal Planning Made Easy
Some of our best memories were made at the dinner table and that is something we wanted to help other families have time for.
Our simple weekly dinner meal plans take all the stress and guesswork out of "What's for dinner?" and turn it into a tradition of spending time with family.
Adjust your serving size to fit the needs of your family, and customize your plan with our library of 3000+ recipes. It's time to start enjoying dinnertime!