Soft Lion House Rolls that will make your mouth dance with joy at their fluffiness. You can easily make these with a few ingredients like flour, yeast, dry milk, and even sweeten them up by putting Homemade Honey Butter on these rolls to enjoy once they are baked.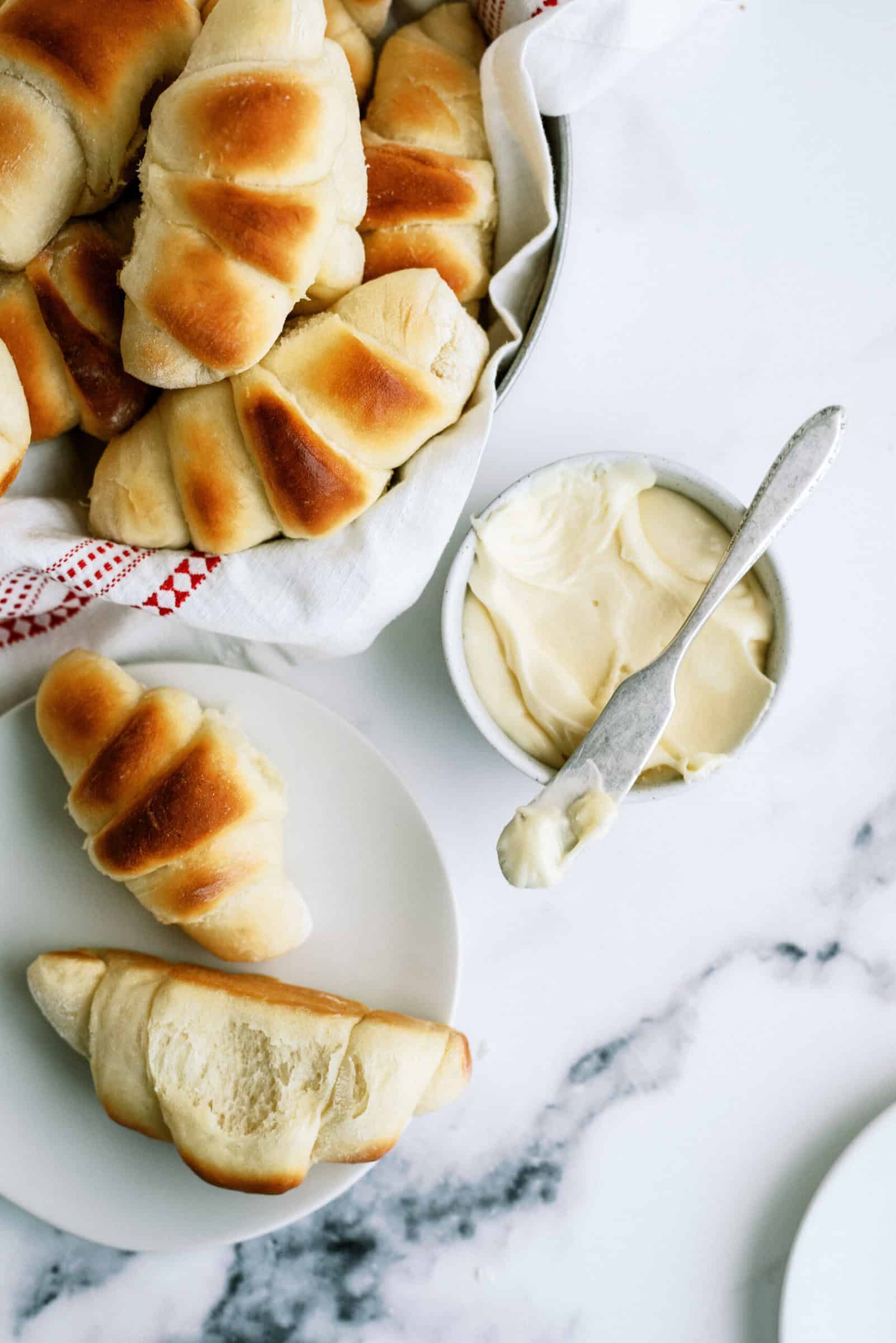 This Famous Lion House Rolls Recipe and Homemade Honey Butter recipe is always a hit when I make them, especially at family functions and holidays like Christmas or as a Thanksgiving side dish.
This roll recipe comes from The Lion House restaurant, which is an old famous restaurant in Utah that is known for its amazing food and these rolls! Oh and don't forget that homemade honey butter.
I will bet your family will love to get a taste of these amazing rolls. I am positive that if you give this Lion House Roll recipe a try it will become a staple for your dinners for years to come.
Make sure to check out some of our other roll recipes here, Easy Homemade Rolls Recipe, 30 Minute Dinner Rolls Recipe, Texas Roadhouse Rolls Copycat Recipe, and of course this recipe for Garlic Parmesan Skillet Rolls. These are a hit for all Italian dishes.
Ingredients Needed For Homemade Lion House Rolls Recipe and Honey Butter:
Instant yeast
Warm water
Sugar
Butter
Salt
Nonfat dry milk
Egg
Flour
Vanilla extract
Honey
How To Make Homemade Lion House Rolls Recipe and Honey Butter:
To begin making these Homemade Lion House Rolls, dissolve the yeast in the water.
Then, add in all of the ingredients for the rolls except 3-4 cups of flour into a bread mixer.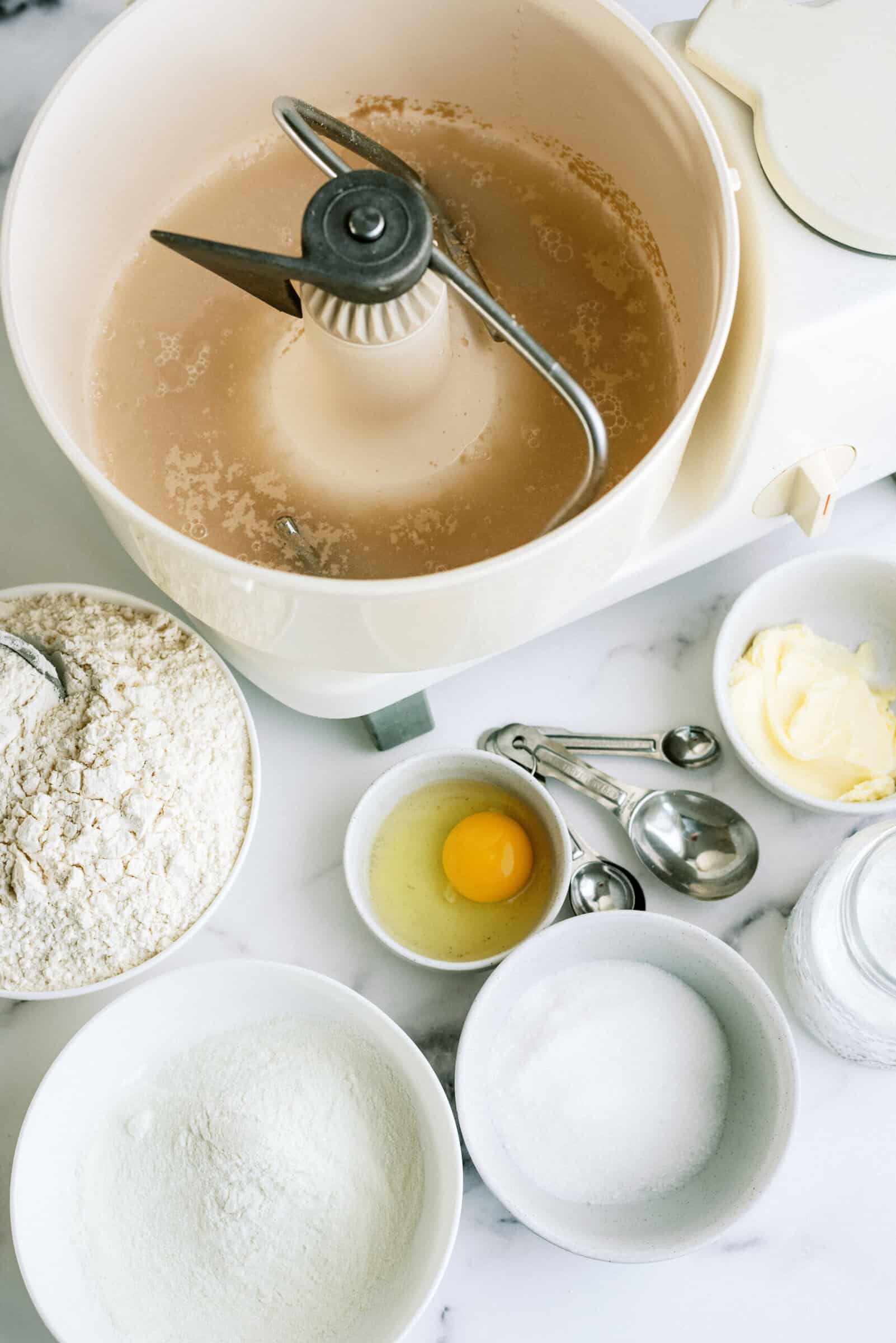 Mix all of the ingredients together until they become smooth. Then gradually add the remaining flour.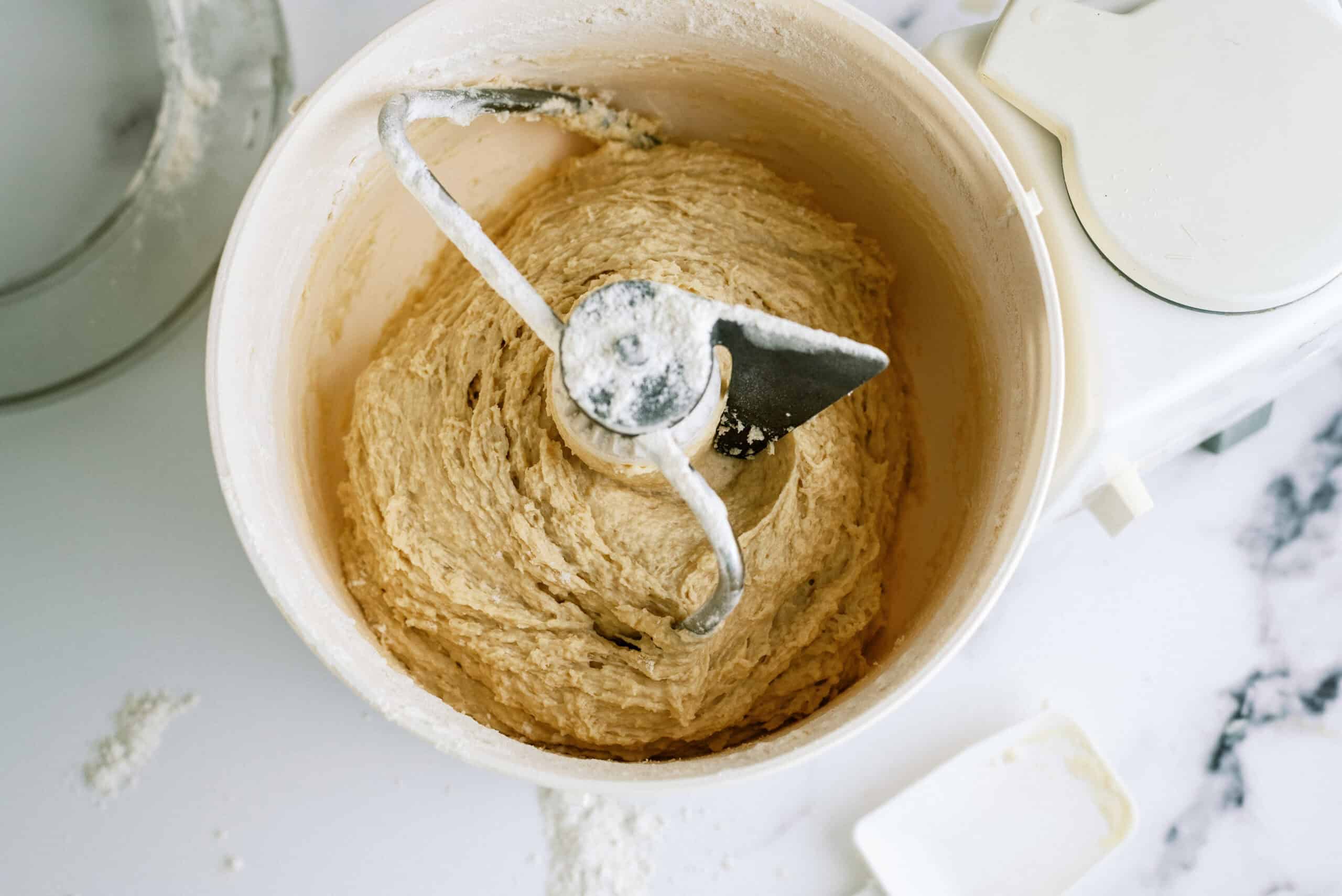 After adding in the last cup of flour do not continue to kneed the dough, but mix it for only 30 seconds more and then place the dough in a greased bowl and cover it with a towel or plastic wrap and let it rise until it has doubled in size.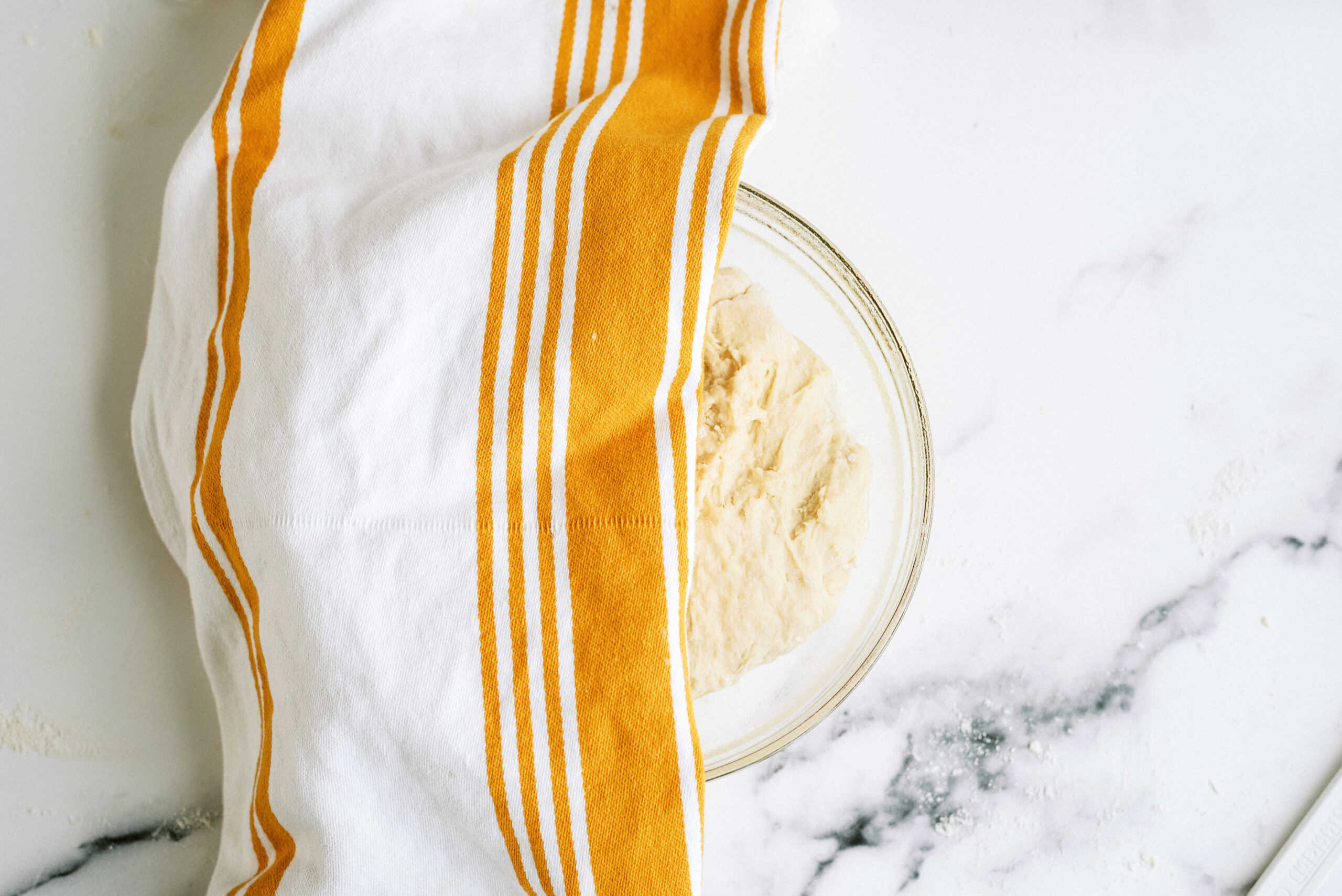 NOTE: The rising process will take about an hour at room temperature, or you can place it in a warm oven to help speed up the process a bit.
After the dough has doubled in size, punch the dough down and dump it out onto a lightly floured surface.
Divide the dough into 3 equal sections.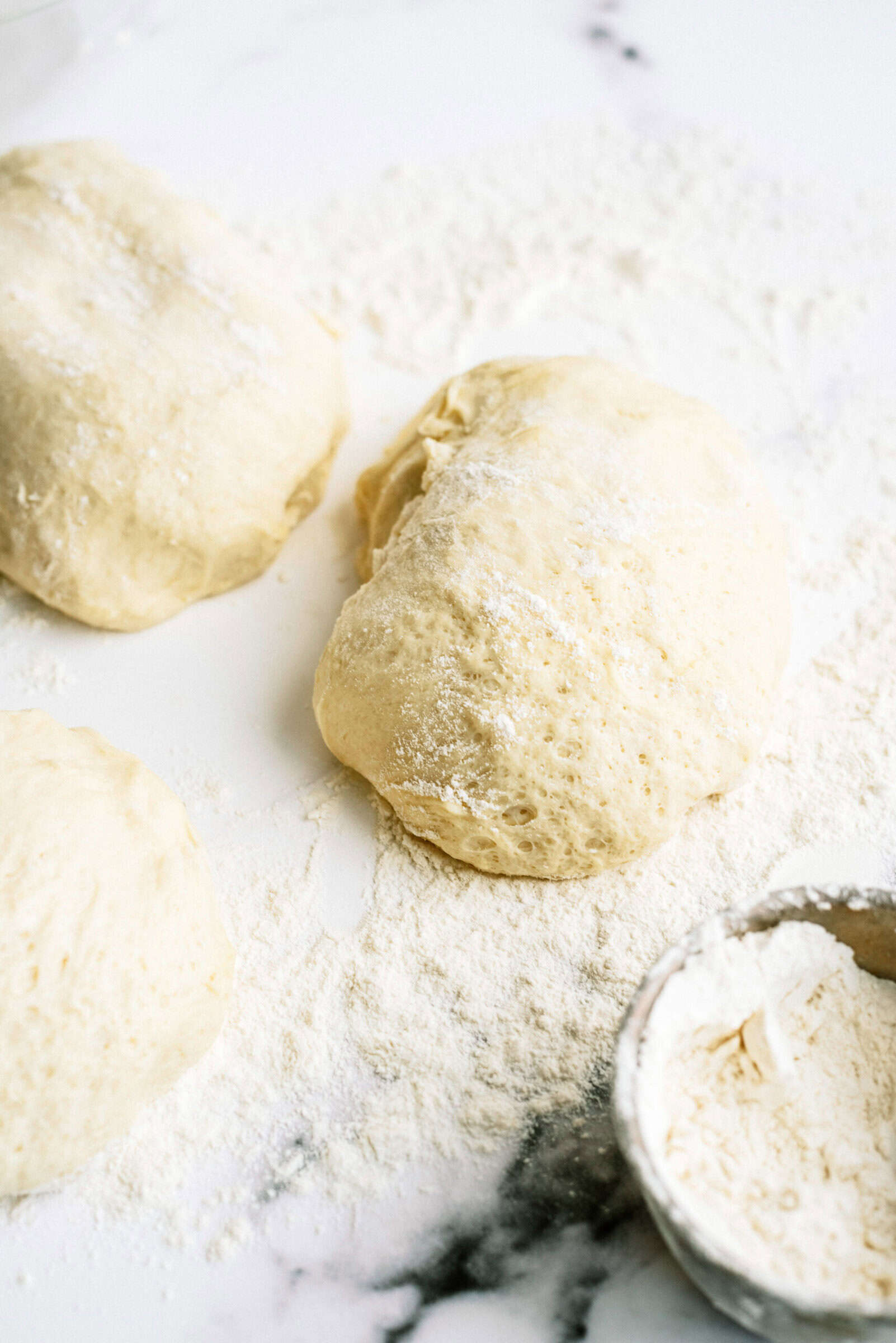 Next, roll each section into a circle that is about 12 inches in diameter.
Then, cut the dough like a pizza making 12 pieces (or slices).
Roll each of the slices like you would a croissant, biggest end to smallest end, and then place the roll on a greased cookie sheet.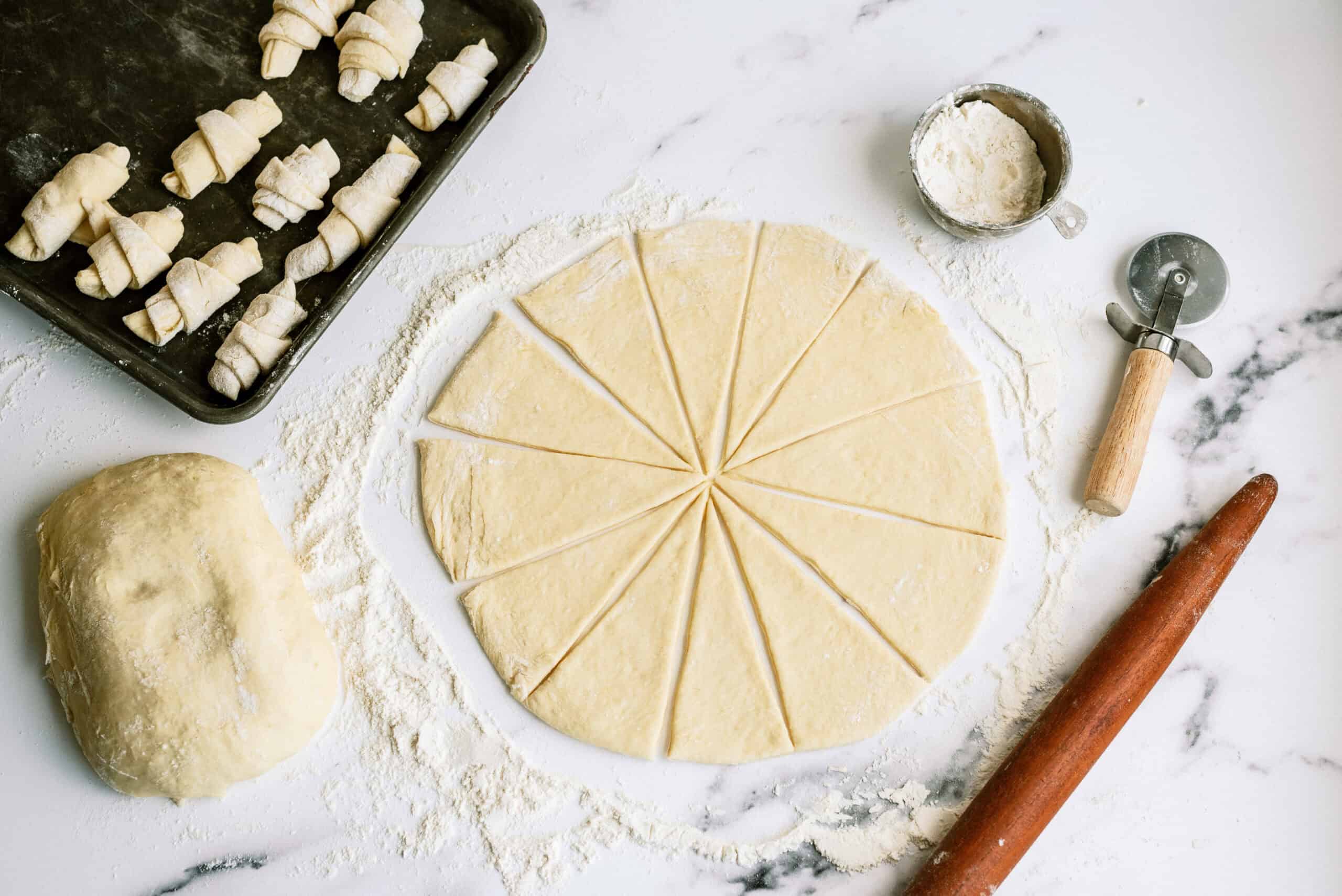 Once all of the Lion House rolls are formed, cover them and let them rise again until they have doubled in size.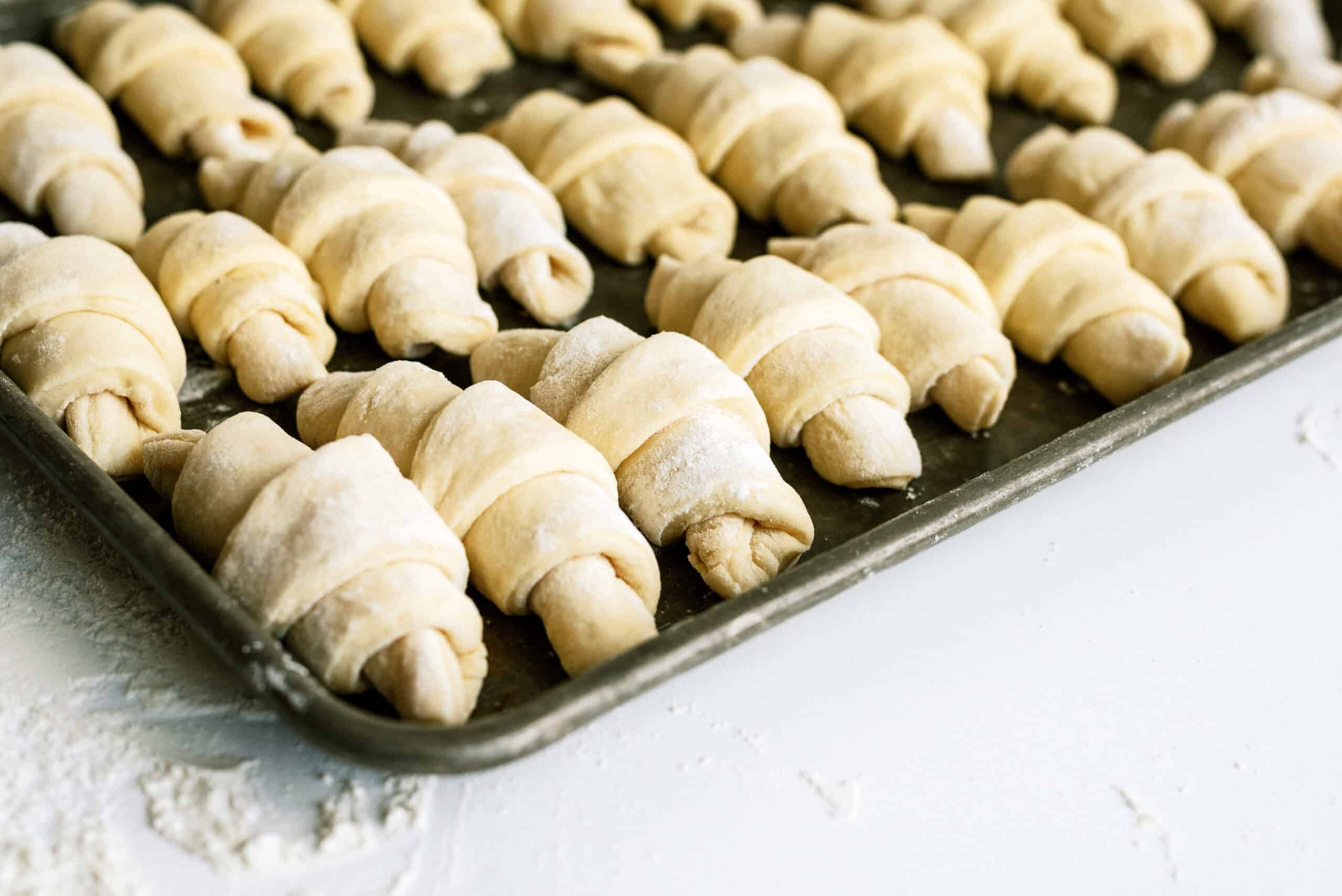 After they have doubled, place the fluffy rolls in a 400 degree preheated oven for 15 minutes or until they are golden brown. (If you find that your rolls are getting more done on top, try the next batch at 375 degrees.)
Take your Lion House Rolls out and rub them slightly with a stick of butter, or brush them gently with butter for added flavor!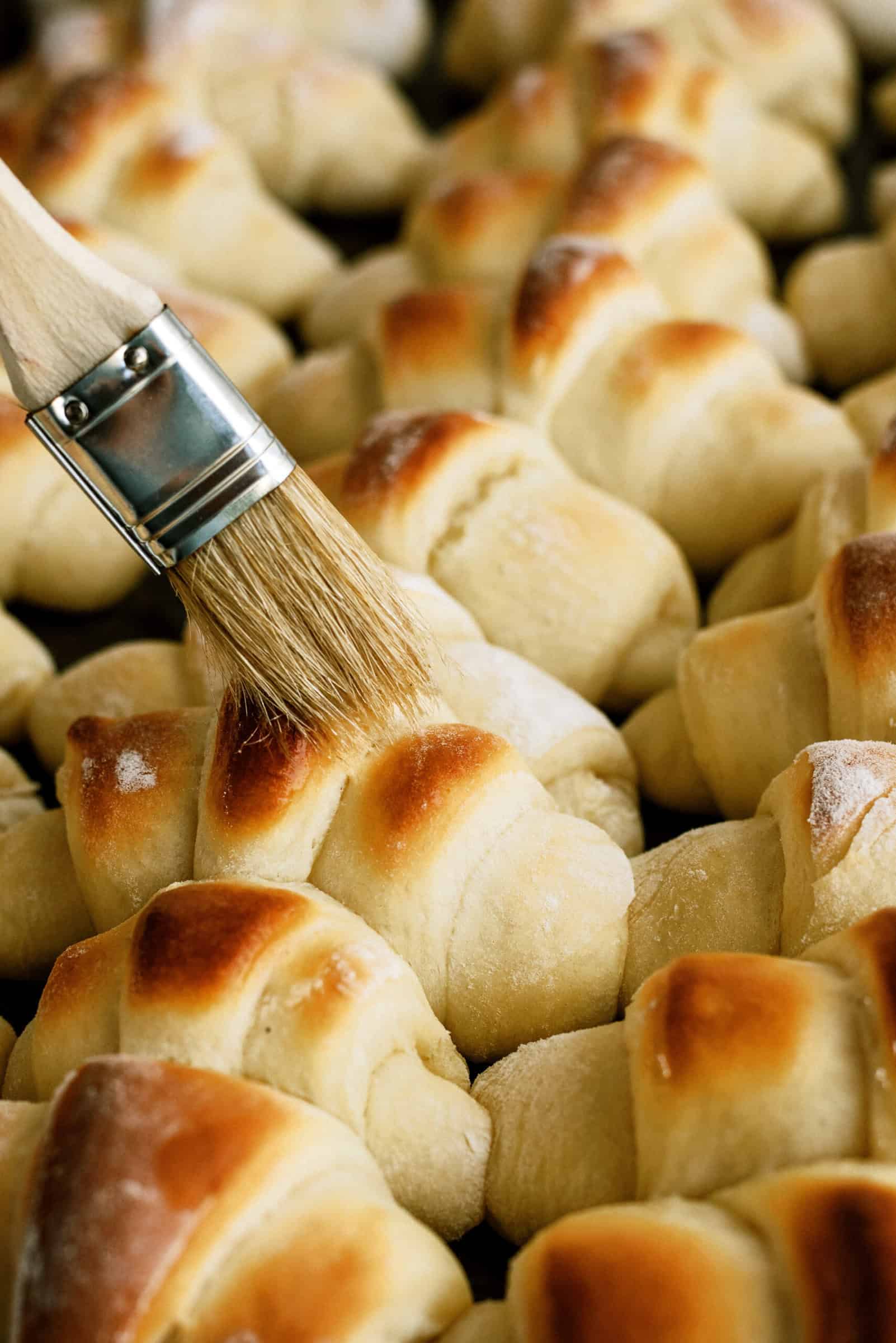 Looking for quick and easy homemade rolls?! Try our 30 Minute Whole Wheat Dinner Rolls!
To make the honey butter:
Whip the butter in a mixer, then add in the vanilla extract and egg yolk.
Gradually add in the honey until everything is light and fluffy.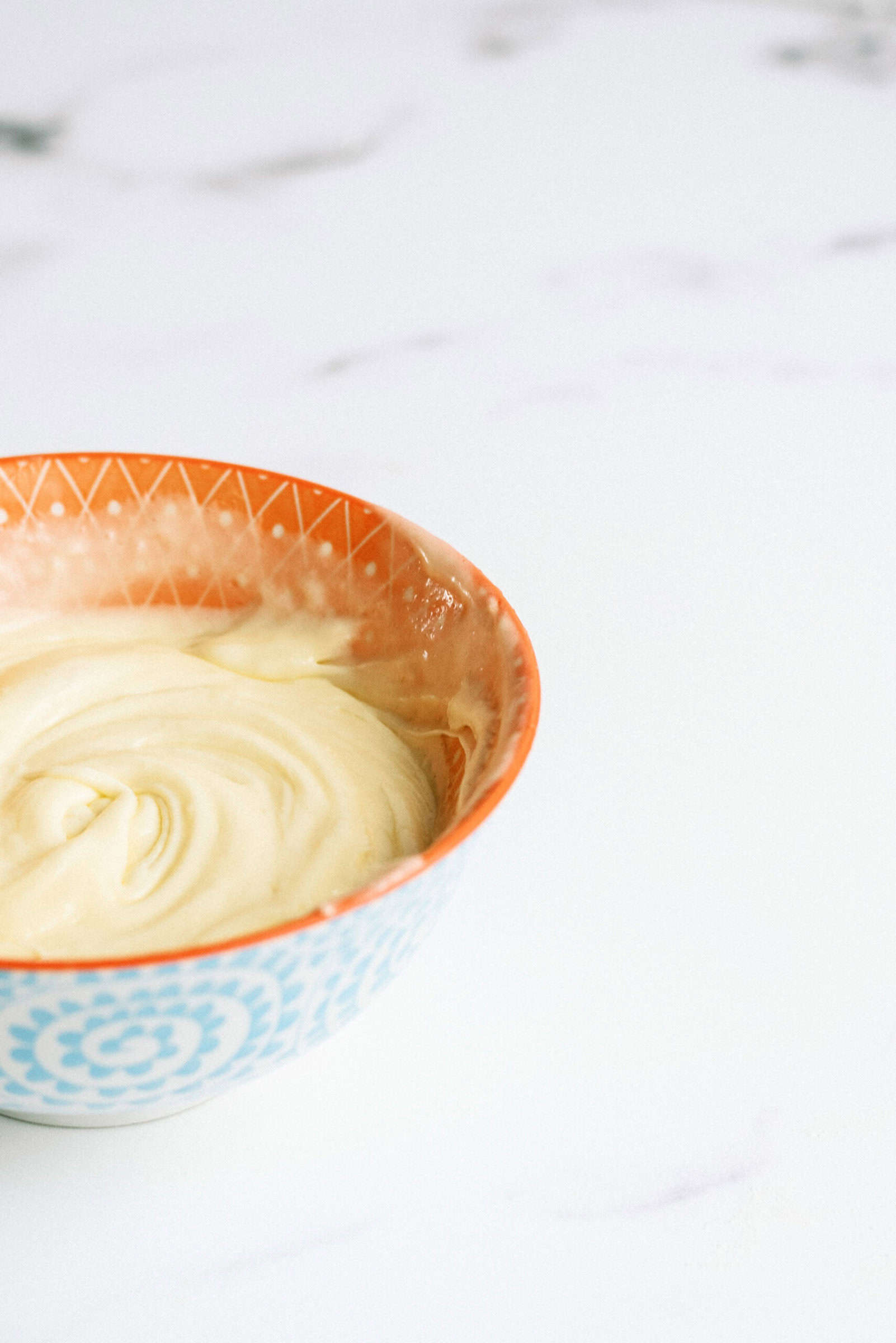 This recipe will make about 1 ½ cups of honey butter.
Kitchen necessities for making these homemade Lion House rolls recipe:
Large mixing bowl
Small microwave safe bowl
Rolling pin (THIS is a great one)
Bread mixer or Stand mixer
Plastic wrap
Pastry brush
Cookie sheet
Knife
Spatula