Mom's Cheese Potatoes were a Sunday staple at our house. It's not hard to see why. They are so yummy, quick and easy to make, and are very inexpensive. You will love this recipe.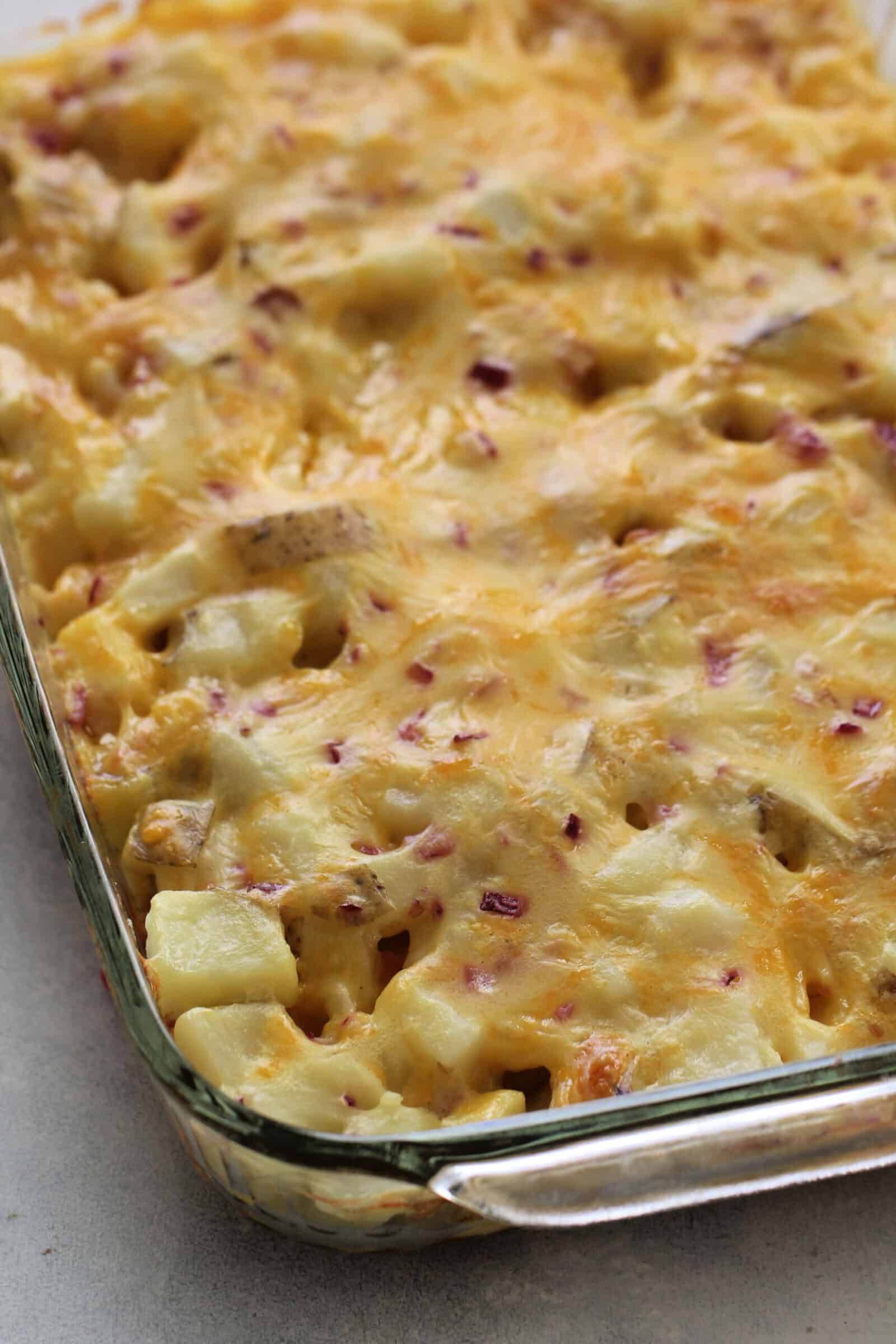 Mom's Cheese Potatoes recipe is one of our most favorite side dishes. We had it for Sunday dinner almost every week when we were growing up.
Now, as a mother myself, I totally understand why we had it so often. Not only is it delicious, it's extremely easy and very inexpensive to make.
I now follow the pattern of my mother and make this almost every Sunday because it's a side dish I know I will always have time to throw together, and my kids will love
Ingredients needed to make Mom's Cheese Potatoes:
6 russet potatoes (peeled and cubed)
1 (10.5 ounce) can cream of chicken soup
1/4 cup sour cream
3/4 cup shredded cheddar cheese
2 Tablespoons butter (melted)
2 Tablespoons chopped onion
What could I replace the sour cream with?
Plain Greek yogurt is a great substitute for sour cream. It is the same texture, similar flavors, and works just as great.
The consistency is a little different from sour cream when you cook it.
I feel like the plain Greek yogurt it just a little more thin and liquid when cooked or baked, but all the flavor and creamy texture is there.
We highly recommend switching out the sour cream for plain Greek yogurt if watching fat and calorie intake.
Could I use any potato for Mom's Cheese Potatoes?
For this recipe, we recommend using russet potatoes, but you could also try using red potatoes, potato fingerlings, or even sweet potatoes.
We have only tried russet potatoes, and they turn out perfectly, every single time.