These Coconut Carrot Cake Cupcakes are what spring and summer dreams are made of. And the cream cheese frosting is just the cherry on top. You are going to love this combination.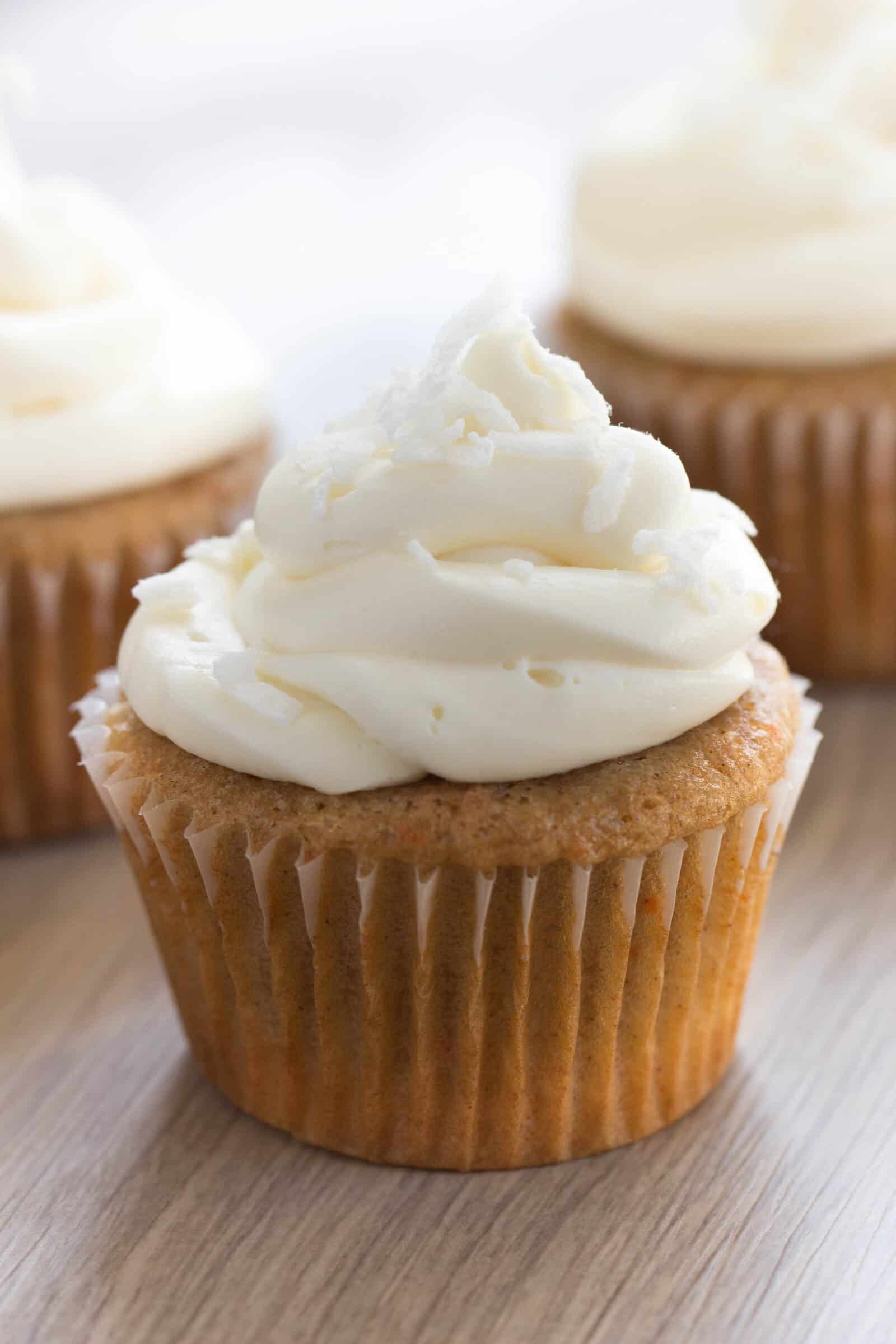 Springtime is officially here and that means carrot cake in all it's glory. We are loving how moist these Coconut Carrot Cake Cupcakes are.
We are also loving the amount of frosting on top, you really can't go wrong with cream cheese.
These are the perfect dessert for Easter. We make this dessert all year long, but it is especially delicious in spring and for any holiday event.
They can feed a crowd and easily be doubled, so if you are planning on a lot of people, we highly recommend making these.
Also the touch of coconut adds the perfect tropical flavor and texture to these. You will love it.
What does the crushed pineapple do for these Coconut Carrot Cake cupcakes?
This recipe calls for crushed pineapple. No we are not crazy. It tastes amazing with this combination, especially with the coconut.
The crushed pineapple also adds a little sweetness as well as moisture, so you can have a nice moist cake.
It keeps it from drying out, and also adds the perfect hint of flavor. The coconut and pineapple combination is also delicious.
You also don't need to drain the pineapple. The extra juice will add moisture to the cake mix.
If you don't want the pineapple in the cupcake, you don't have to add it, but we recommend adding about 1/2 cup sour cream to the mixture (or 1/2 cup plain Greek yogurt).
This will still help the cupcakes keep their moist texture. However, we highly recommend using the crushed pineapple.