These Green Beans with Candied Pecans are sautéed to perfection and topped with sweet, candied pecans. These green beans are easy to make and are the perfect side dish to any meal.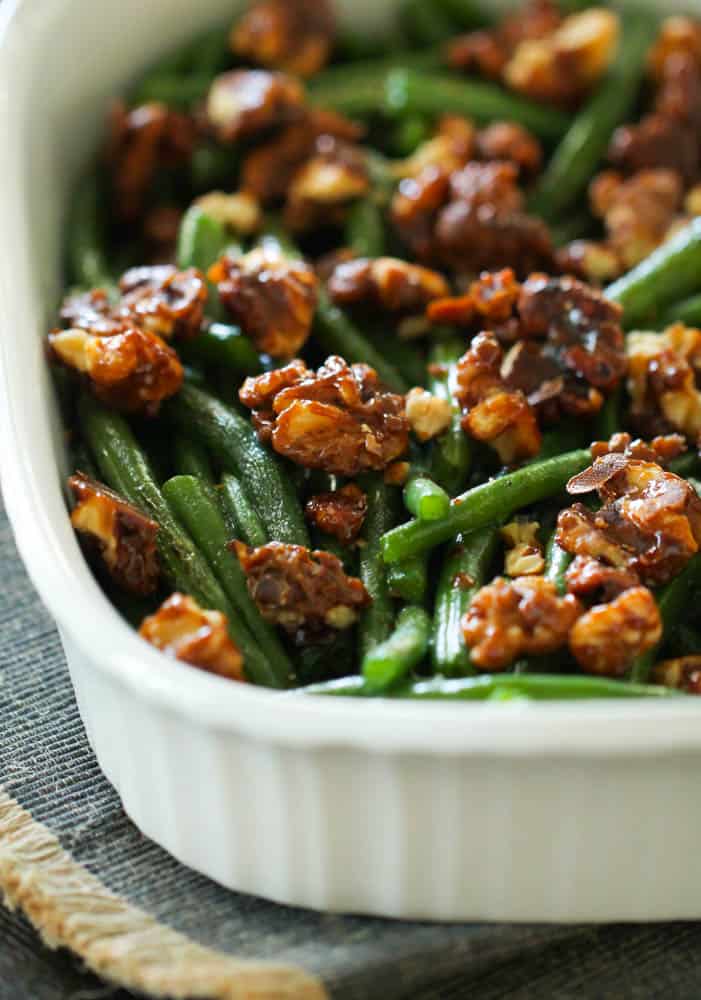 If you are looking for the best green bean recipe, these Green Beans with Candied Pecans is the one!
We love serving these for Thanksgiving dinner, Christmas parties, and even Sunday dinner.
Green beans never tasted so good!
If you need some more ideas of what to make with green beans, try these recipes:
Ingredients needed for Green Beans with Candied Pecans:
fresh green beans
chopped pecans
brown sugar
butter
salt and pepper
How to perfectly sauté green beans:
To perfectly sauté green beans, start by placing them in a pot of water over medium-high heat and bring them to a boil.
Reduce heat to low-medium and let them continue to boil for 5-8 minutes, or until they are just tender and can be pierced with a fork.
While the green beans are boiling, submerge a colander into a bowl of ice water and set aside.
When the beans are done boiling, use tongs or a slotted spoon to place them in the colander to stop the cooking process.
This will help them to not become soggy.
Next, melt 1-2 Tablespoons of butter over medium heat in a large skillet and toss green beans in it until they are heated through.
Season with salt and pepper or other desired seasonings and serve.