You can now make one of the best types of Reese's with our homemade Reese's Eggs. They are extremely delicious. The perfect mix of peanut butter and chocolate.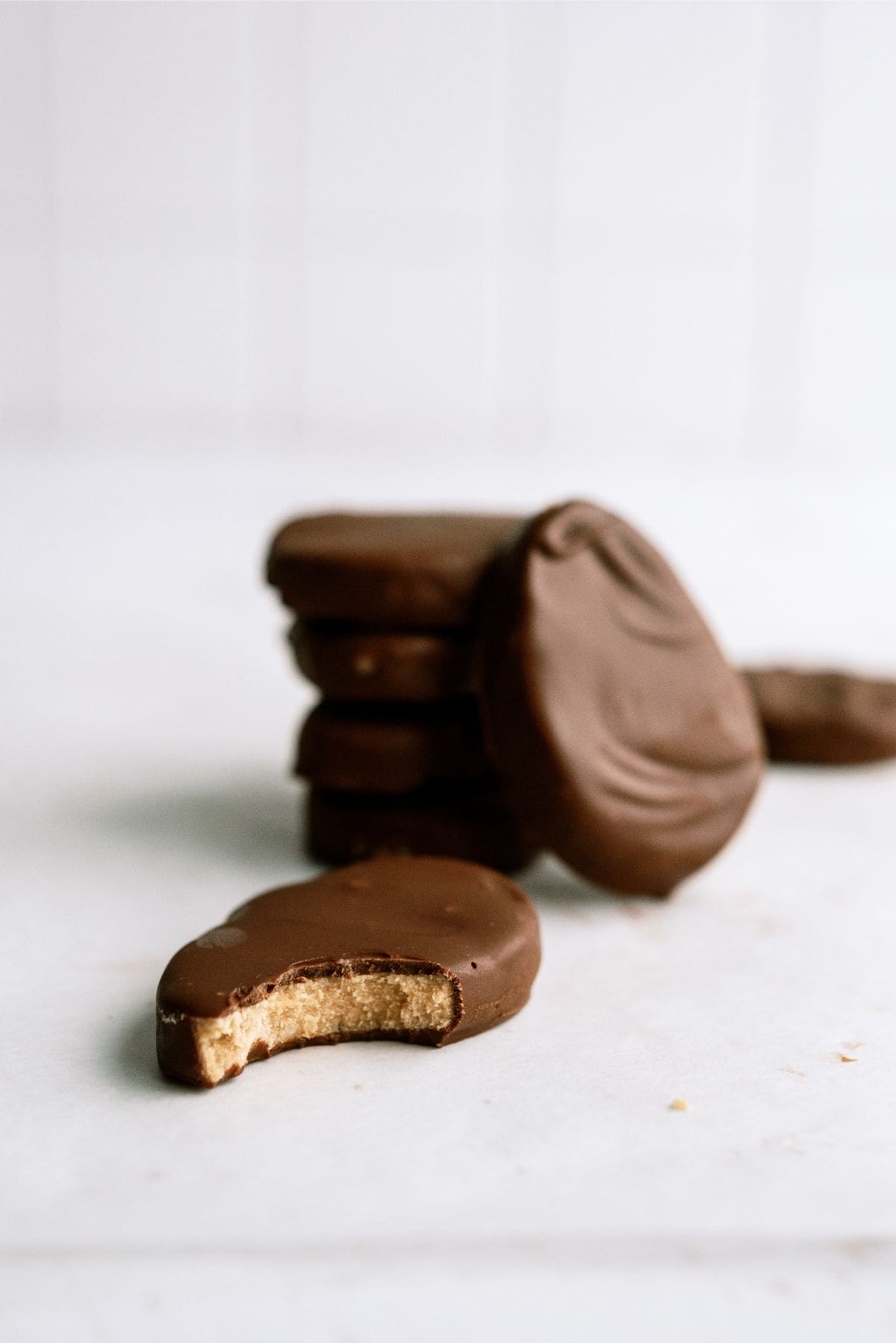 Our homemade Reese's eggs are the perfect Easter idea that you can make or even make with your kids! I know my kids love helping roll out the peanut butter layer and cutting out the egg shapes.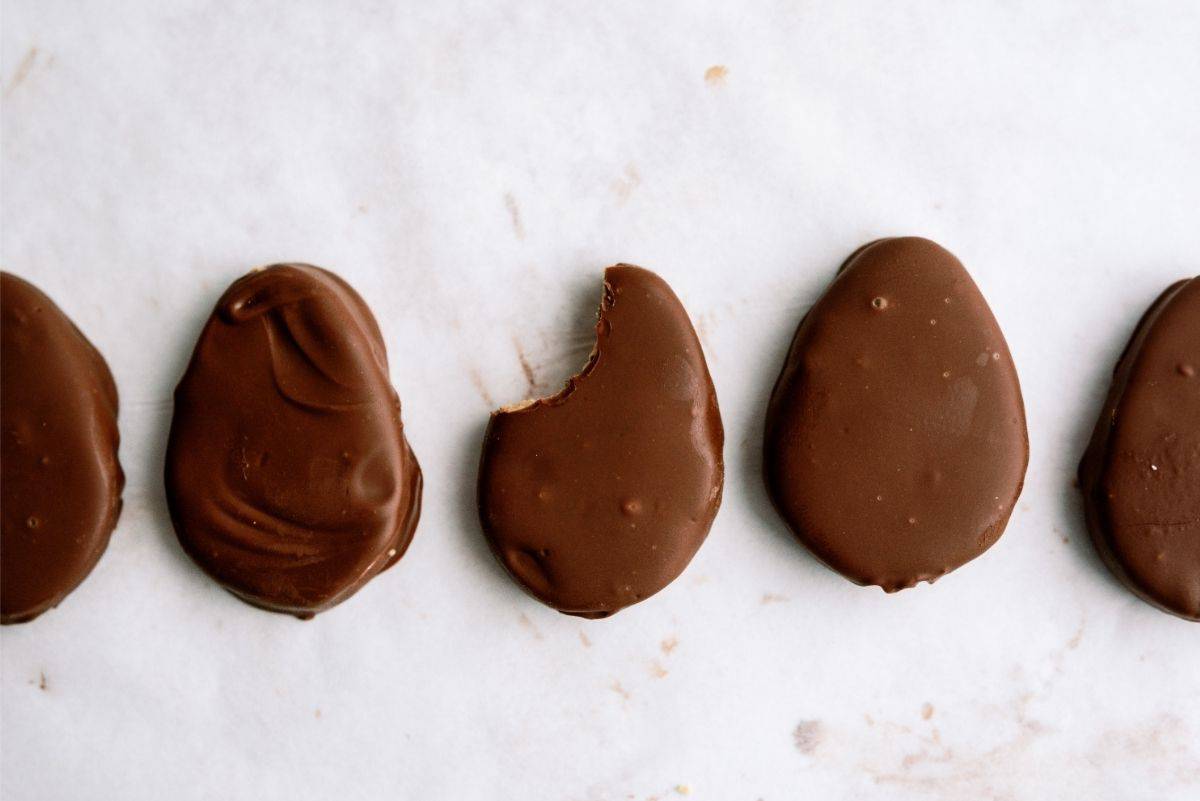 I always look forward to Easter because Reese's puts out their egg-shaped Reese's (which to me is the perfect chocolate peanut butter recipe combination they have). But, now I don't have to wait for them to come out anymore since I have our copycat Reese's recipe.
Ever since I've started making these, they have become one of my favorite dessert recipes to make during holidays. You can use more than just egg shapes with this recipe!
If you want some more Easter ideas you will want to check out our Cookie Dough Easter Eggs, Easter Bunny Muddy Buddies, and of course some delicious Easy Easter Sugar Cookies (3 Different Ways).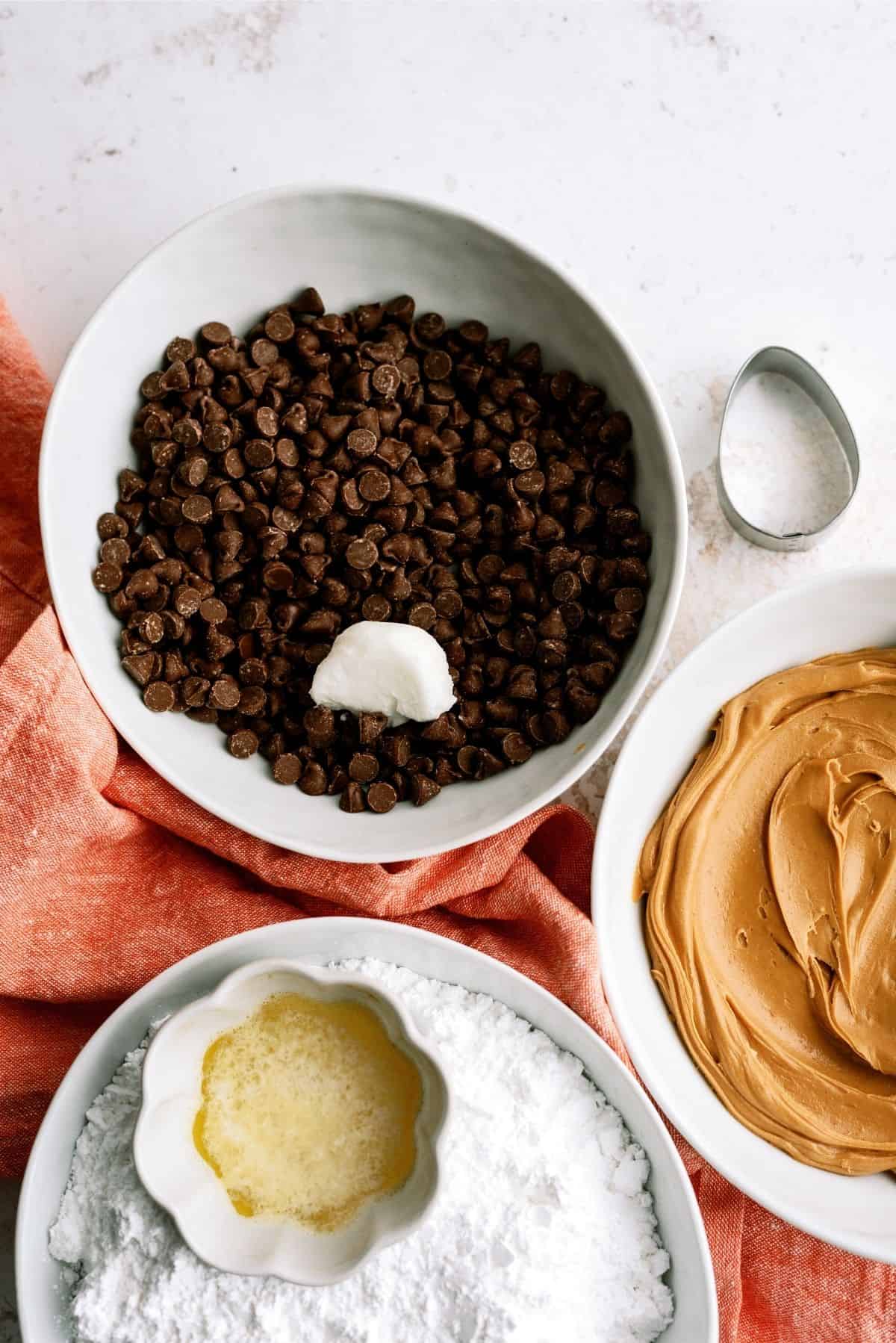 Ingredients Needed For Our Homemade Reese's Eggs:
Powdered sugar
Creamy or crunchy peanut butter
Butter or margarine
Milk
Egg or oval-shaped cookie cutter
Milk chocolate chips
Shortening
How To Make Our Homemade Reese's Eggs:
Get out either a large mixing bowl and a hand mixer or your stand mixer and pour in the powdered sugar, peanut butter, and butter into the bowl.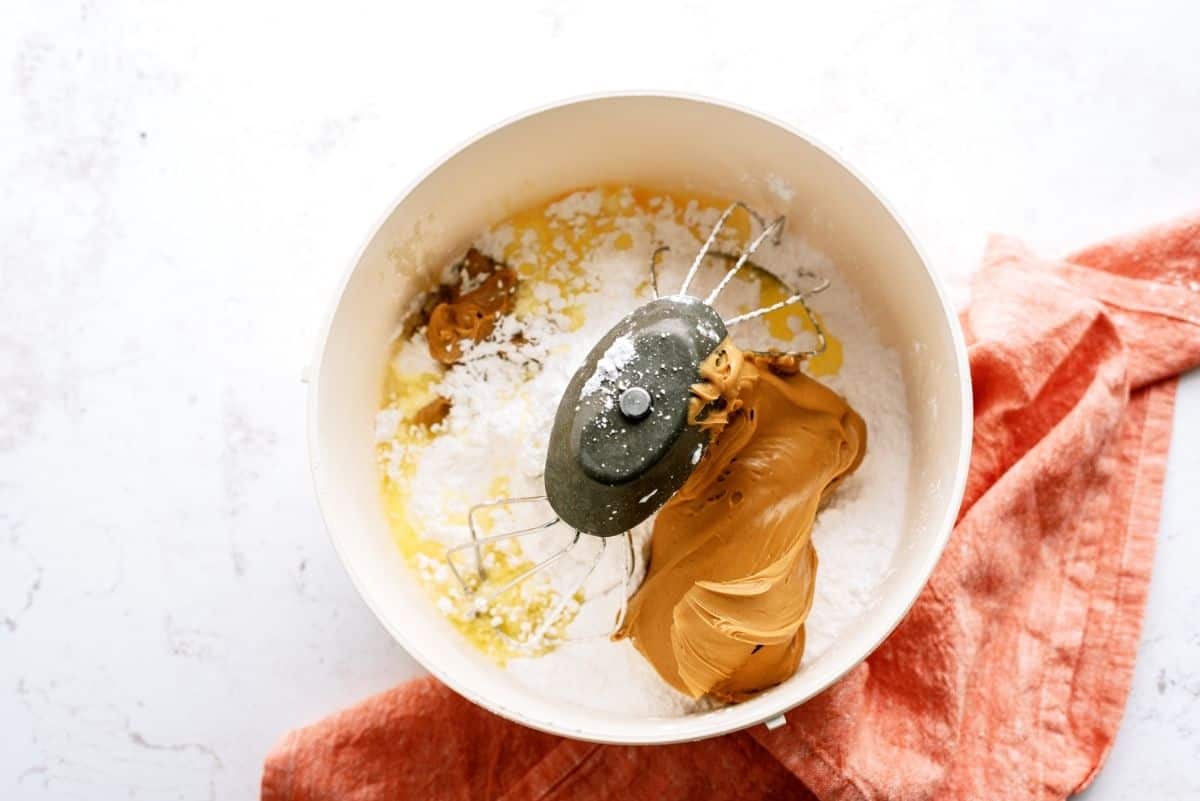 Then, beat everything together until it all comes together.
Next, add in two tablespoons of milk and continue to mix the ingredients together until the dough begins to soften.
NOTE: The dough will be crumbly and that is okay!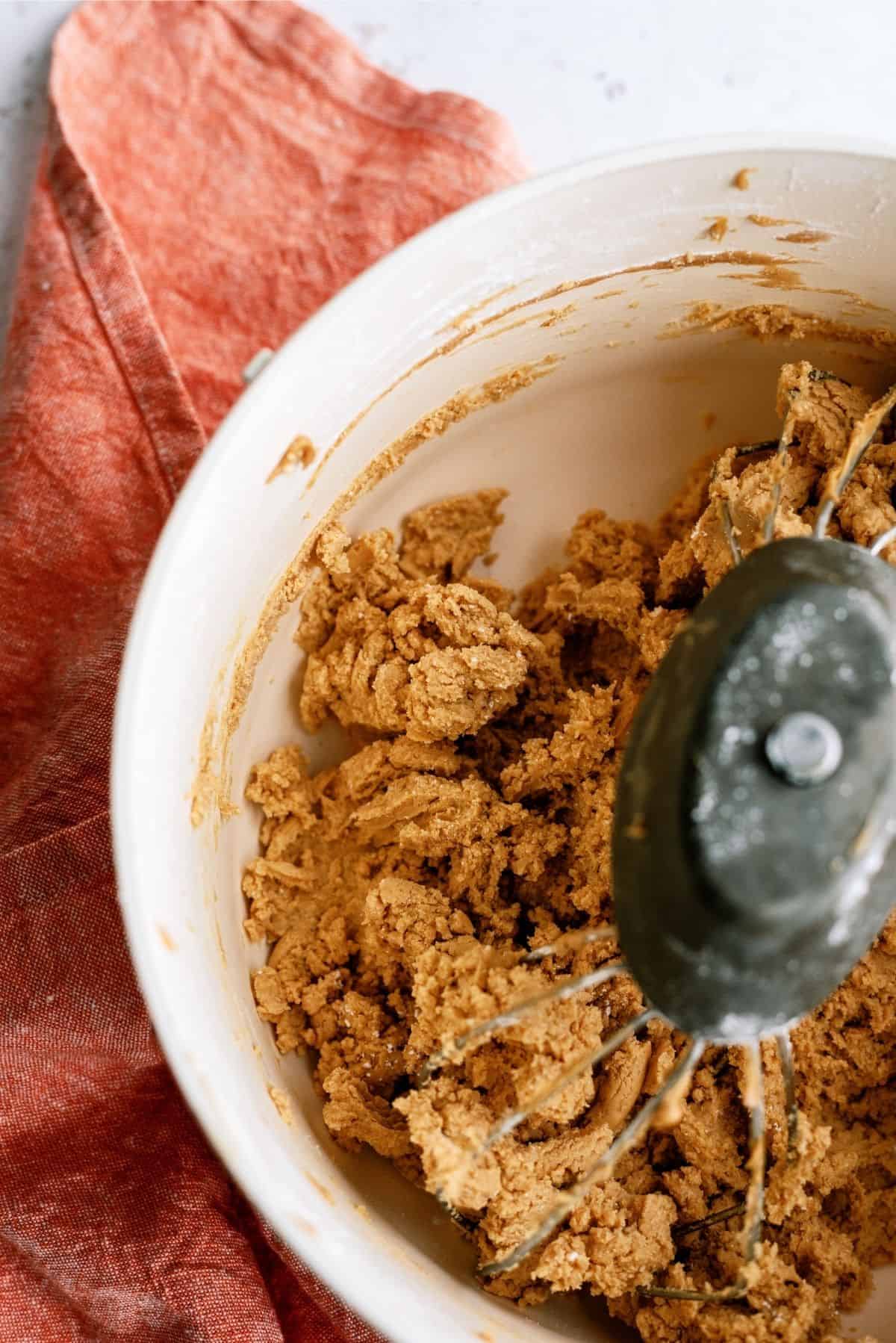 Taking about 1-2 cups of the dough at a time, roll out the dough with a floured rolling pin until the dough is about a ½ inch thick.
TIP: Make sure to flour the surface before you start rolling the dough.
After you have rolled out the dough, take your cookie cutter and get as many eggs out of the rolled dough as you can.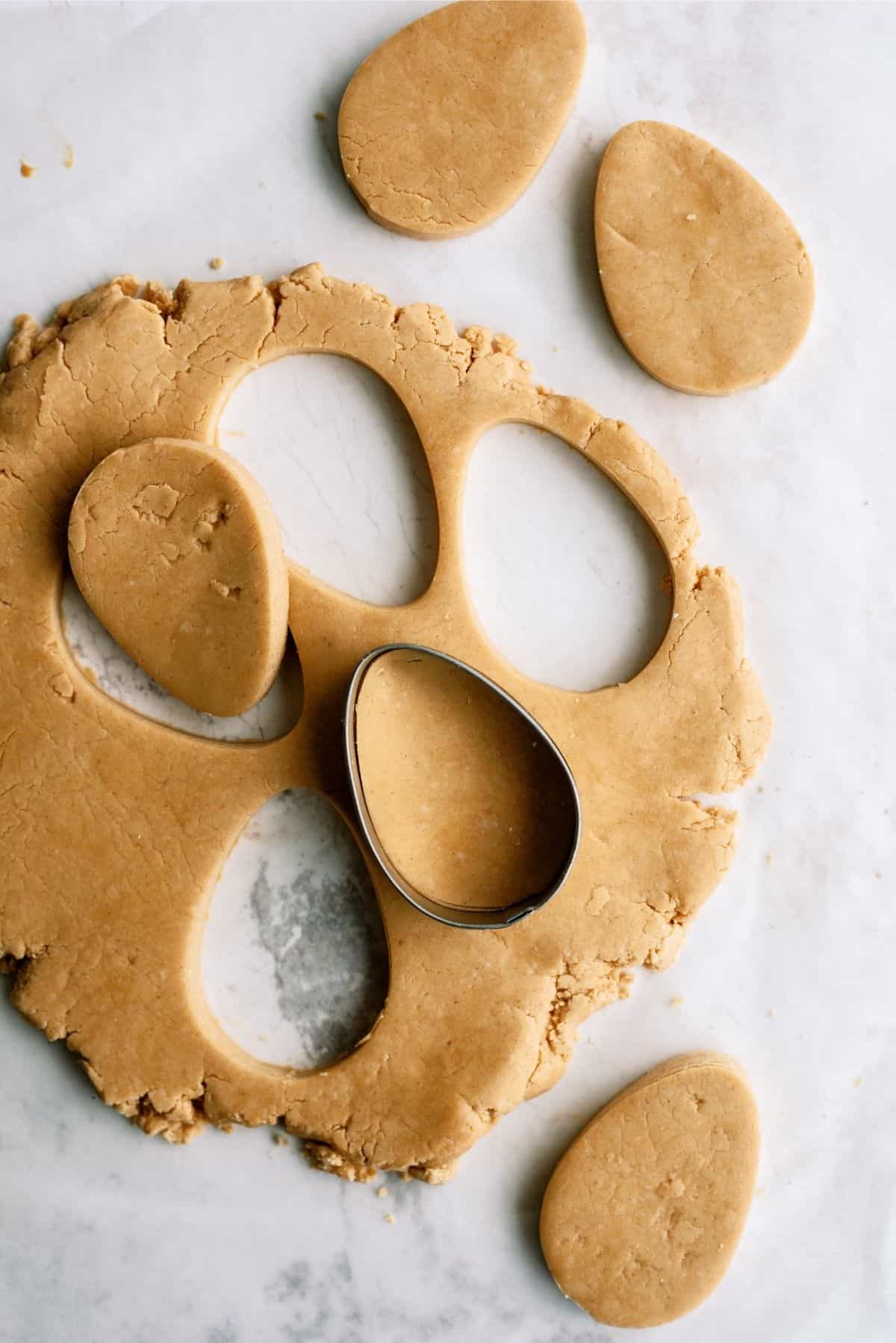 Continue these steps with the dough until it is all gone.
Place all of the cut eggs on a cookie sheet lined with parchment paper and have them chill in the freezer for at least one hour.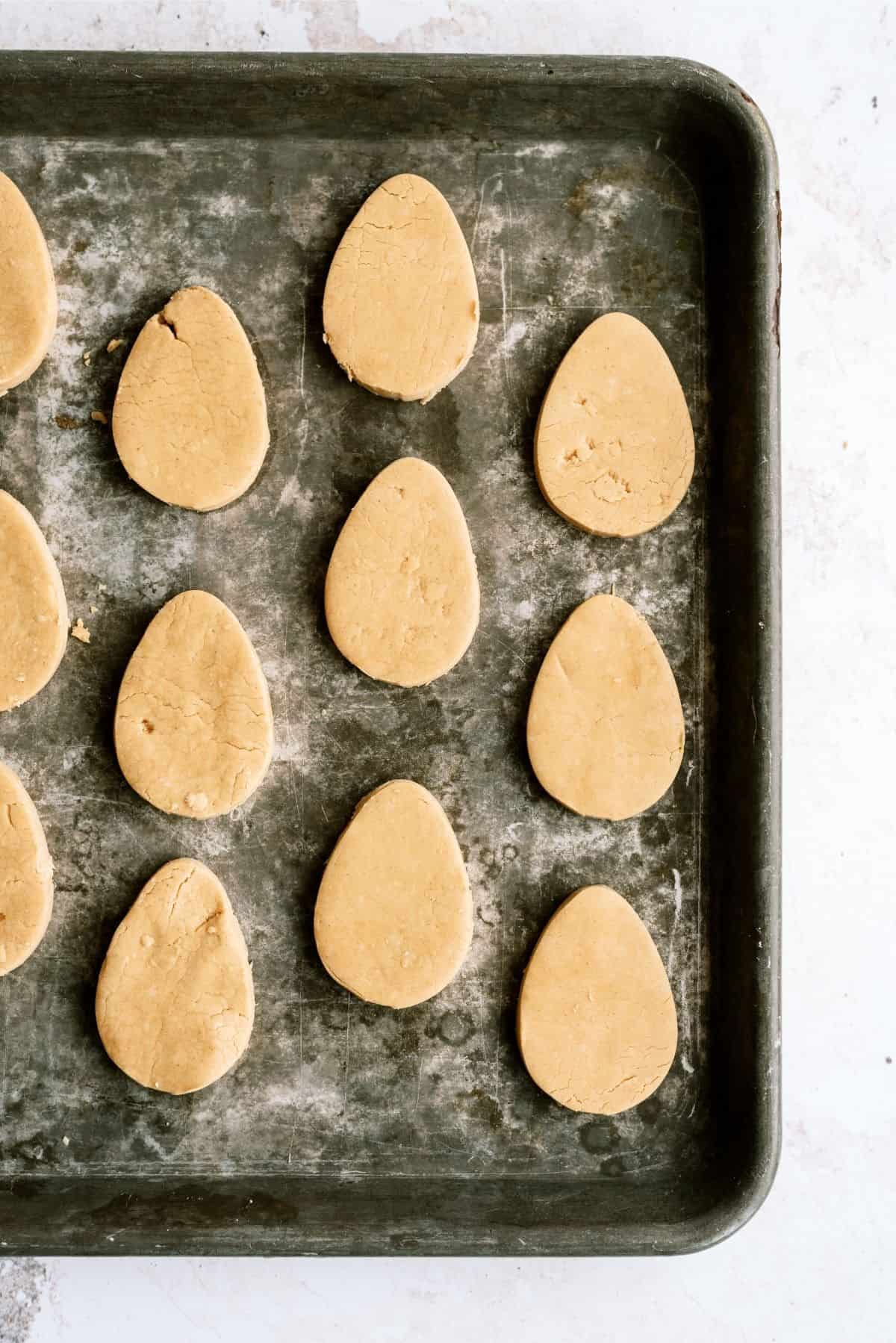 When either the hour is up or you are ready to dip the eggs, melt one bag of chocolate chips with 1 tablespoon of the shortening in a microwave-safe bowl.
Microwave it for 30 seconds at a time stirring it in between each time until the chocolate is smooth.
If the chocolate does not seem to be thin enough, add a little bit more shortening to thin it out.
Once the chocolate is melted and thin enough, dip each egg in the chocolate covering it completely, and then place it on wax paper or parchment paper.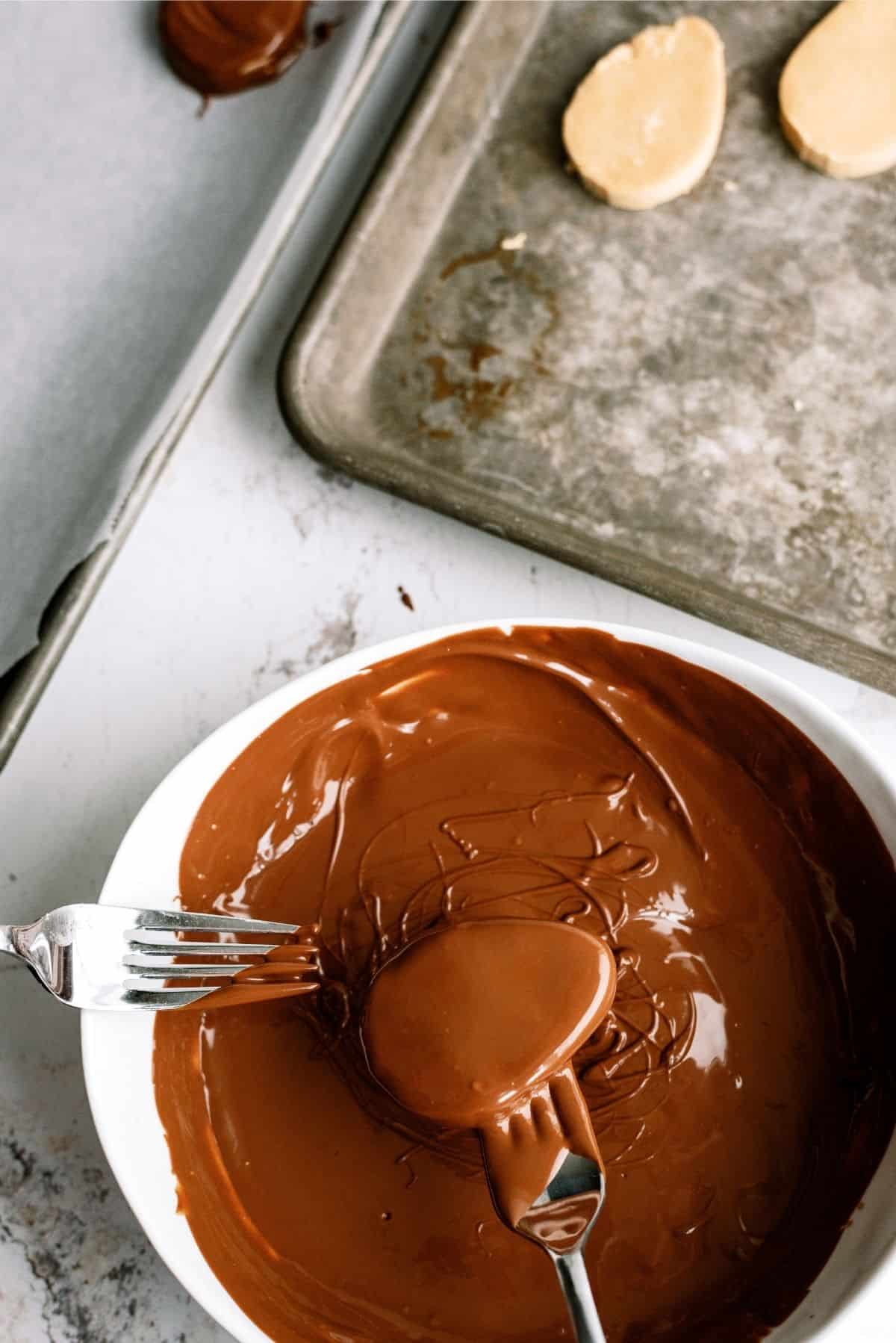 Continue dipping the eggs until they are all covered.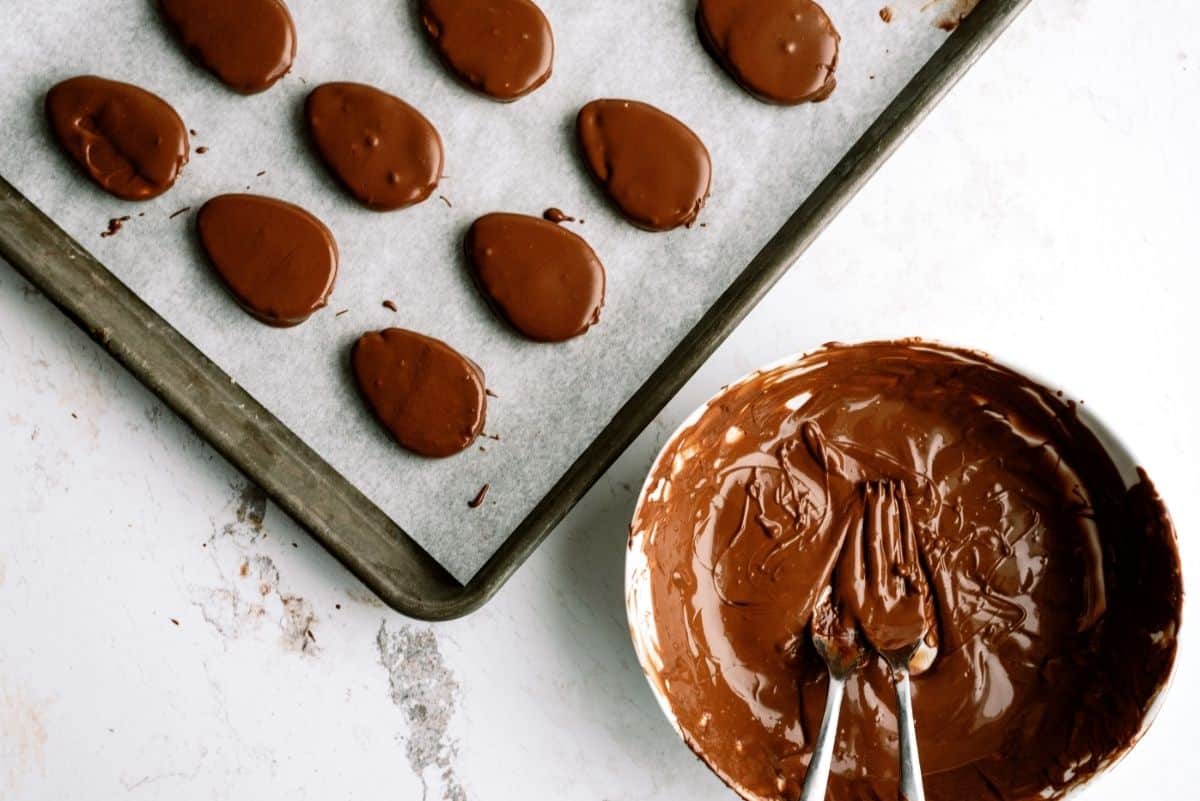 If you need more dipping chocolate, use the second bag of chocolate and repeat the steps for melting it with the shortening.
This recipe will make about 20 eggs but will vary depending on the size of the cookie cutter and the thickness of the eggs.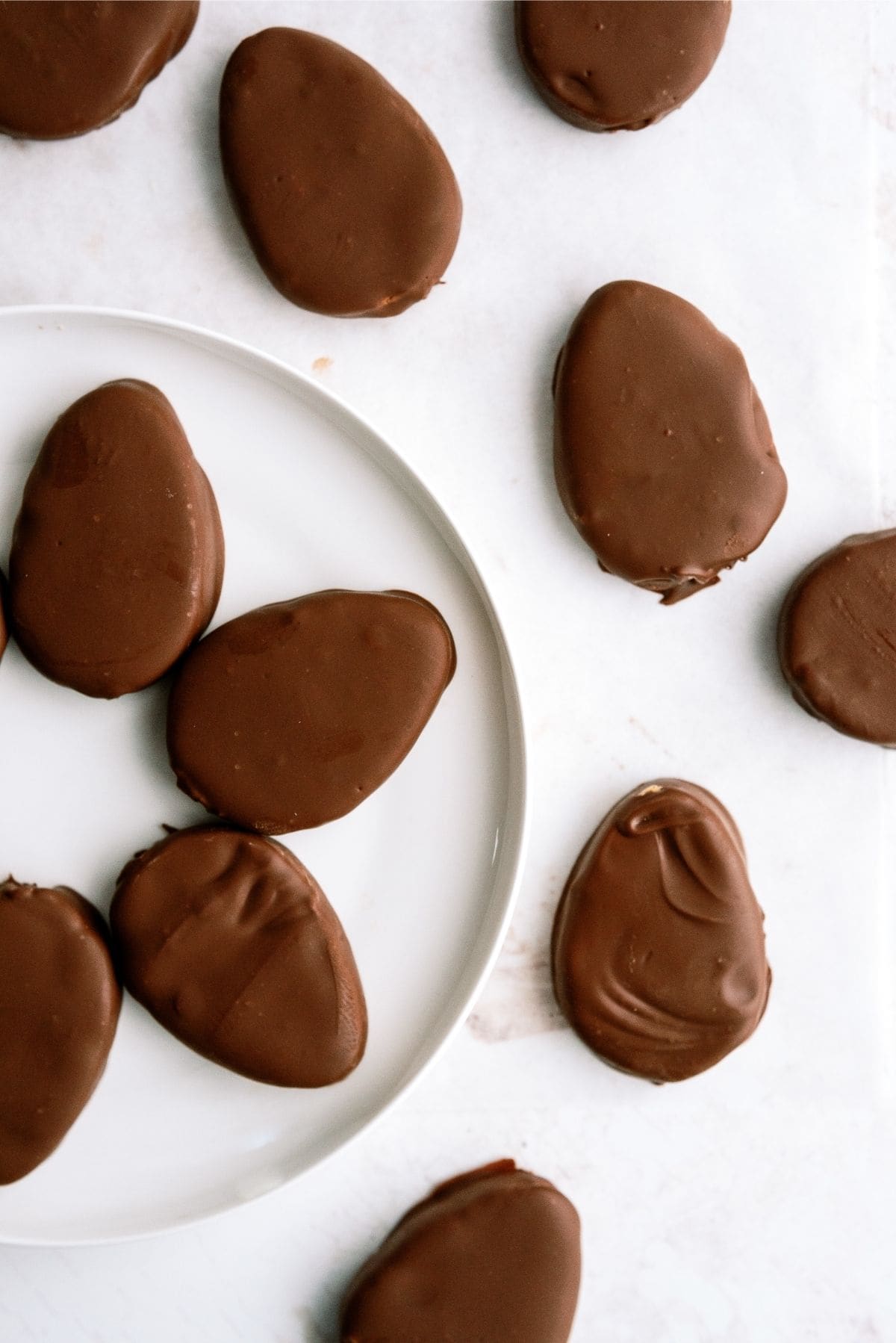 To Make These Copycat Reese's Eggs You Will Need:
Cookie sheet (THESE are great!)
Microwave safe bowl
Hand or stand mixer
Egg cookie cutter
Wax or parchment paper