This is what we consider the perfect Classic Egg Salad recipe! With only 4 ingredients, it's simple, easy and delicious. The trick to how to make egg salad lies in how to boil eggs.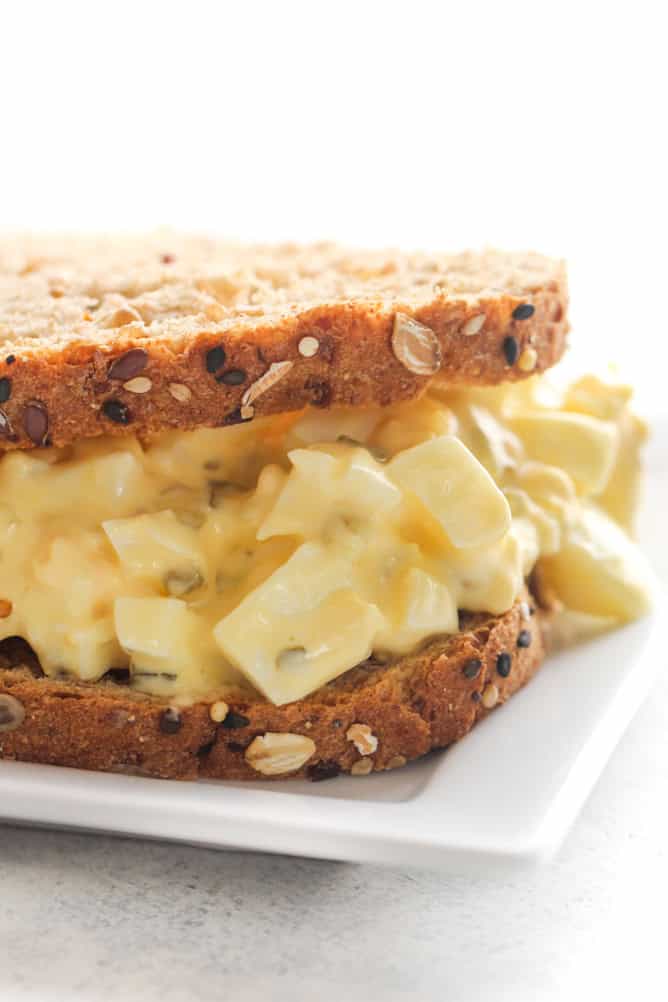 Classic Egg Salad will always be a staple at our house.
Egg salad sandwiches are always popular around Easter because we usually have a fridge full of hard boiled eggs, but this recipe is wonderful year-round.
Hard Boiled Egg Tips:
A lot of people think that hard boiling eggs is a tricky and complicated process.
It's not hard at all, and we want to share our easy method that will simplify your life.
We have a trick to getting the perfect hard boiled egg: BAKING them. Yes, you can bake your eggs in the oven to hard boil them!
Here's how: preheat your oven to 350 degrees. Place eggs in a muffin tin (one per space) and bake for 30 minutes.
Remove them from the oven and plunge them in ice water until cooled, or 10 minutes.
That's it! You just made 12 perfect hard boiled eggs.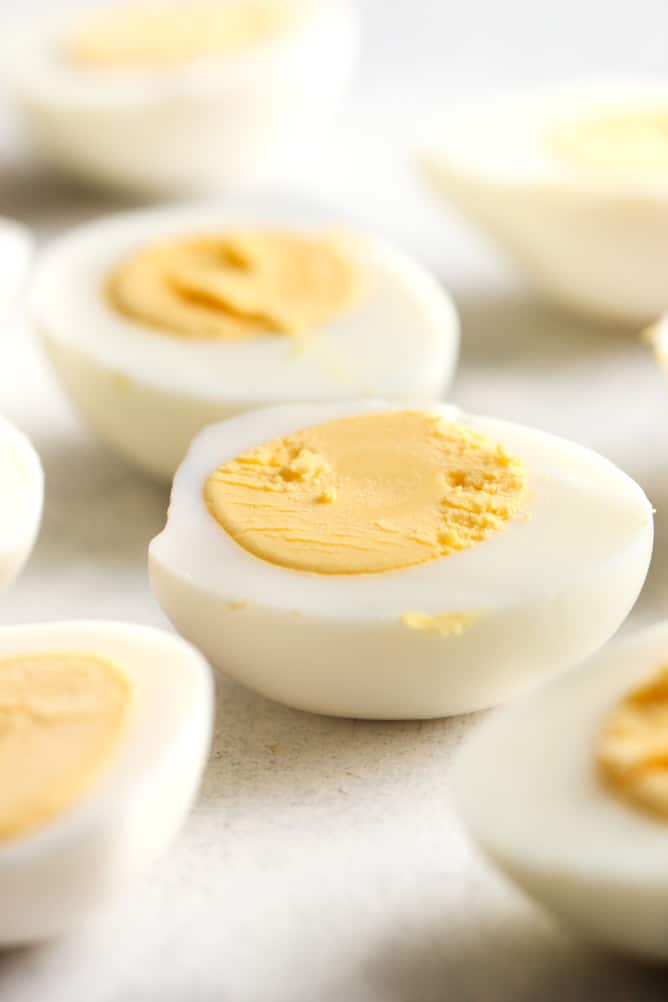 Egg salad secret ingredient:
Growing up our dad always made us egg salad. We loved it on a slice of wheat bread (try it on our Homemade French Bread!).
I absolutely loved Dad's egg salad and could never seem to get mine to taste as good as his.
I finally convinced my dad to give me the "secret ingredient" and he finally let us share it here on the blog: a dash of Worcestershire sauce.
Don't believe us? Try it for yourself. One bite and you'll be hooked!