I am a huge banana cream fan. If it has the words banana cream in front of it, I know I'm going to like it. It's just light and fluffy and full of flavor. This No Bake Banana Cream Pie Cake, will not disappoint. It's quick, delicious, and so easy to make.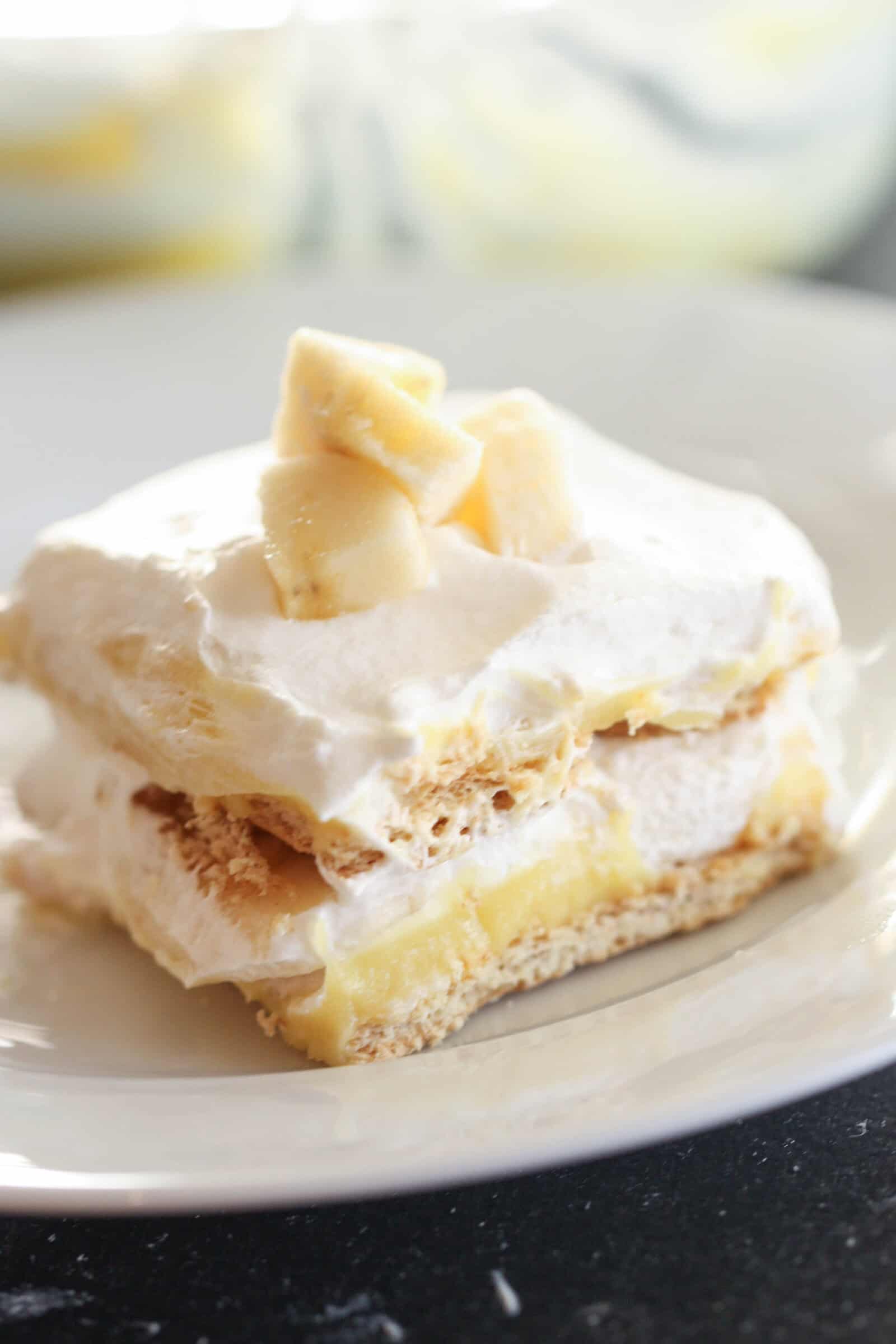 I do love a good no bake dessert, that will satisfy my sweet tooth. This No Bake Banana Cream Pie Cake is incredibly easy to make, and comes together quickly.
It definitely tastes best cold and when it has sat for a good hour or two and the graham crackers have softened.
If you love this no bake banana cream pie cake, be sure to try our no bake lemon icebox cake. A delicious and refreshing dessert!
Steps to make the no bake Banana Cream Pie Cake:
This cake is extremely easy, and pretty much impossible to mess up. It also feeds a crowd so this is perfect for pot lucks, or large family dinners.
Step 1: Lay out your graham crackers on the bottom of the pan. Because the graham crackers are on the bottom, nothing will really be sticking, so you don't need to spray it but you can. It may just make your graham crackers a little more moist than you want. We recommend not.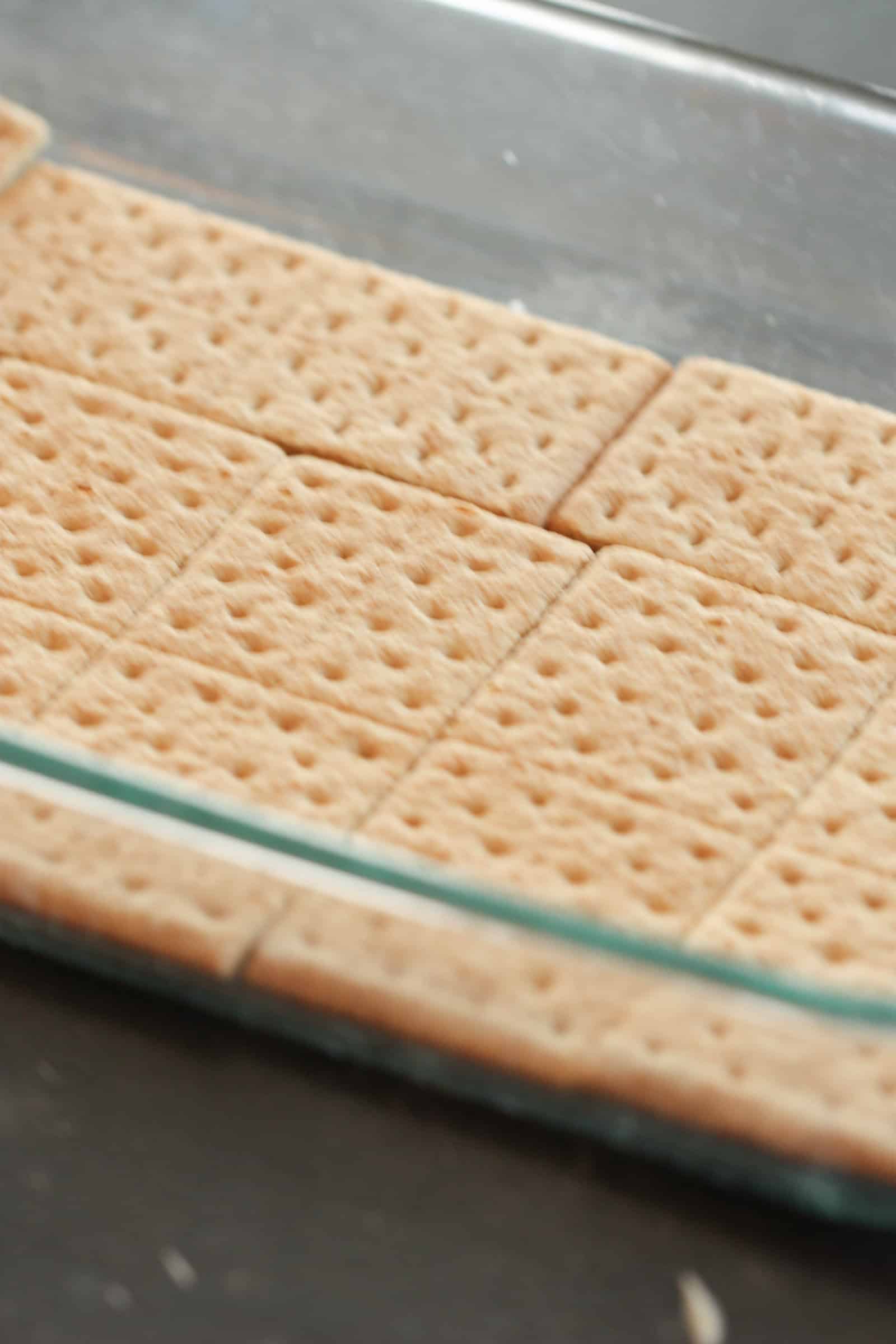 Step 2: Make the banana pudding layer. I am all about instant pudding, but you could also do cook and serve, or if you are feeling really domestic, you can make your own. I have no idea how to make pudding, and I probably don't want to know, so the boxed stuff does it for me.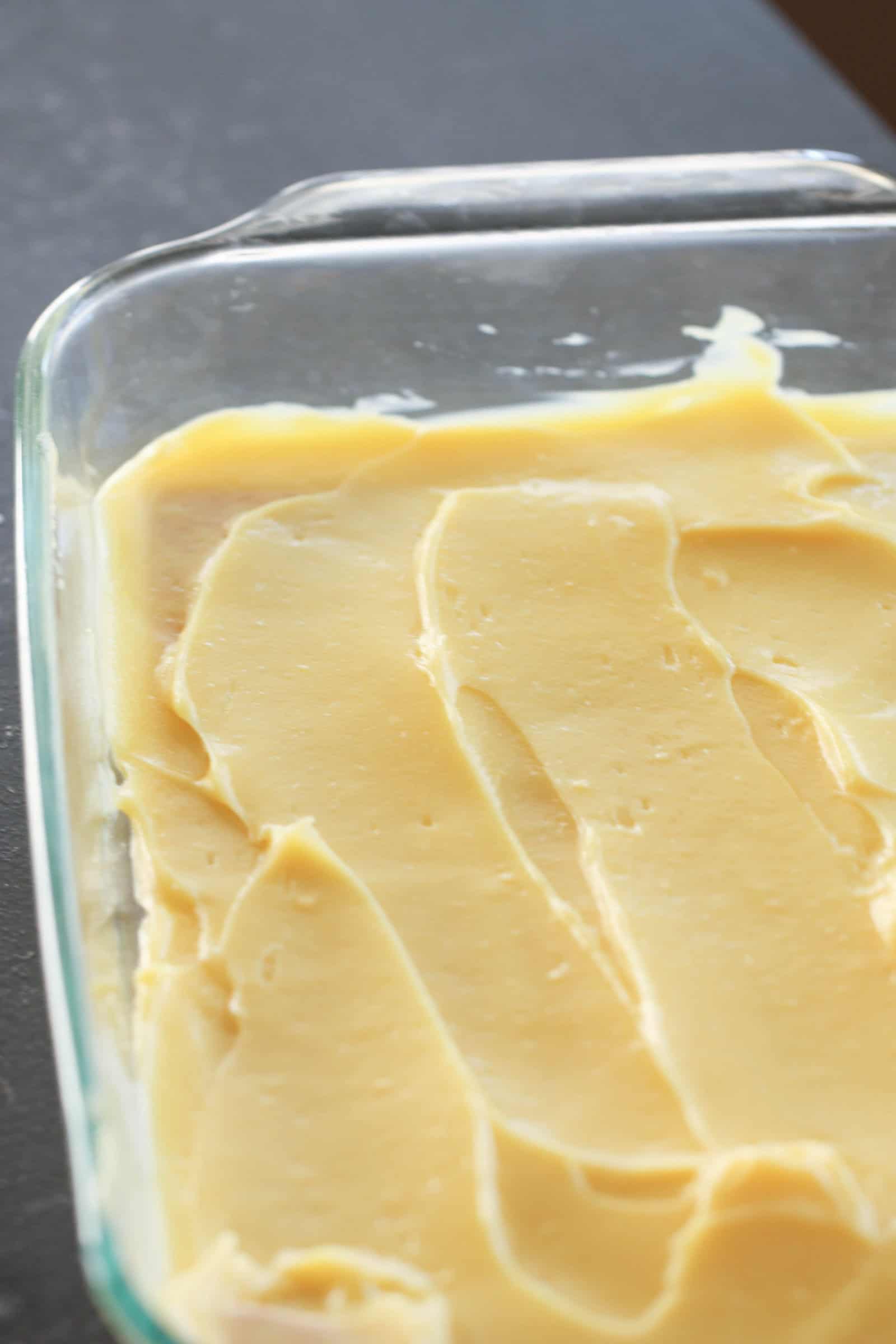 Step 3: After the pudding layer, we top our with whipped cream. You could make your own, but I am all about shortcuts and that freezer cool whip does the trick for me.
Step 4: After the cool whip layer, is the banana layer. I used about a banana and a half, but you could definitely use as many or as few as you would like. I personally love the banana bites, and the change of texture it brings to the cake.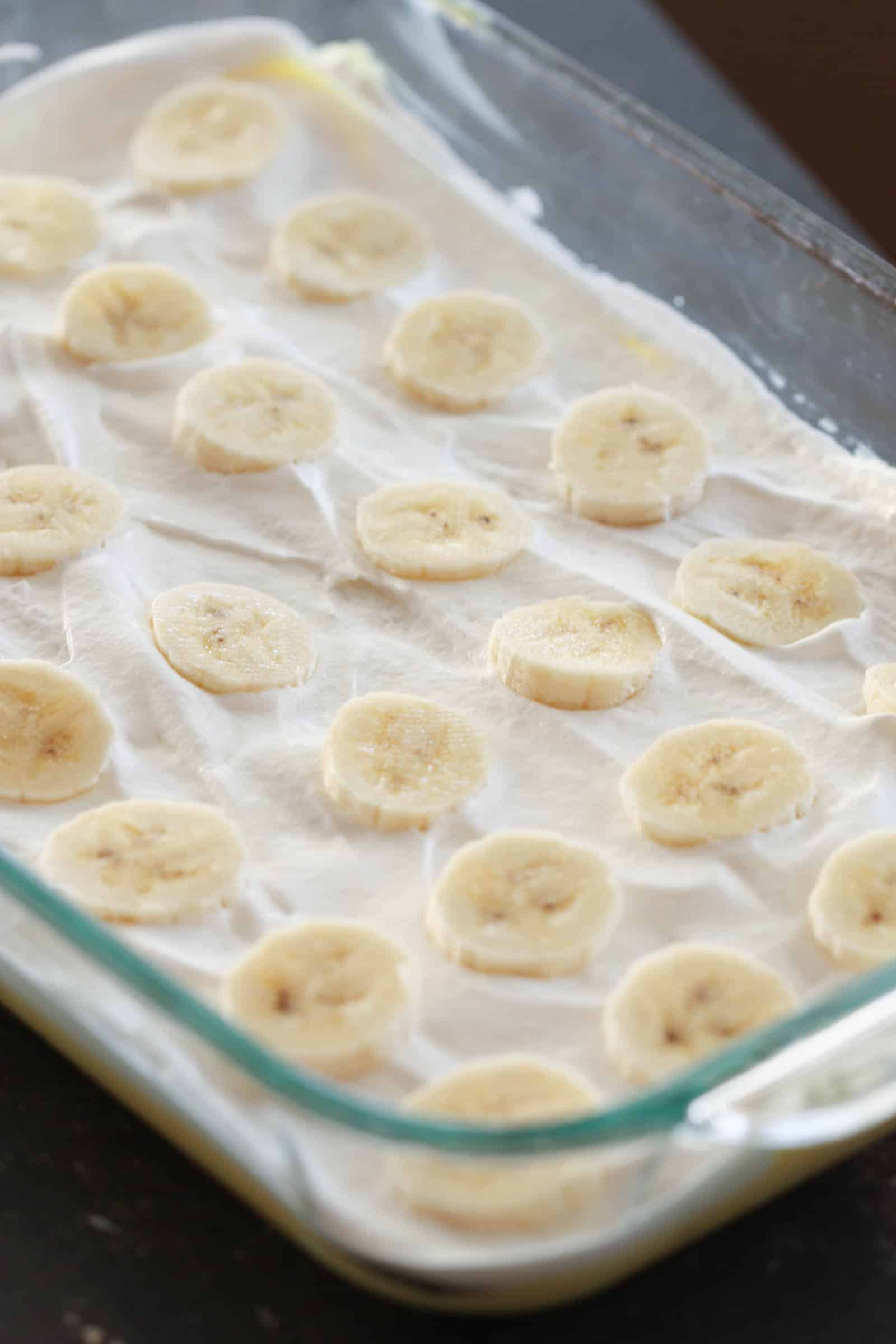 Step 5: Repeat all the layers again. Then top off the cake with some bananas as garnish. You could also sprinkle on a little cinnamon if you'd rather, but I personally like the banana topping.
If you plan to serve it a little later on, we recommend adding the bananas right before serving.