This Raspberry Cheesecake Fluff Salad makes the perfect side dish or dessert. It's easy to make and full of delicious fruity flavor. You are going to love how easy it is, and how quickly it comes together. You need to try this summer salad recipe.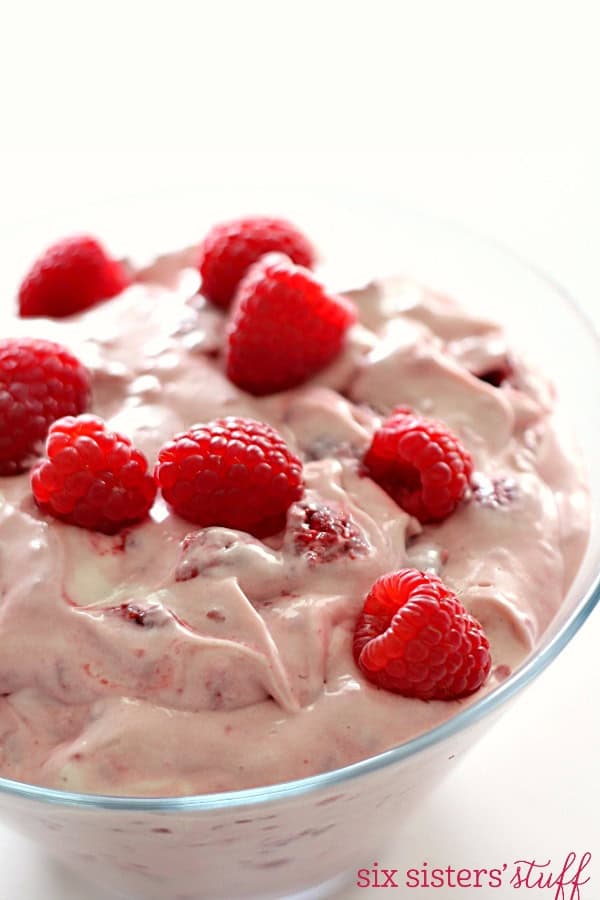 Our Raspberry Cheesecake Fluff Salad is the perfect side dish or dessert to any dinner!
Growing up, we usually had a "salad" like this as a side dish for Sunday dinner, but this would also be a delicious dessert.
This dish can be thrown together in a matter of minutes, which is my favorite kind of recipe.
How to make Raspberry Cheesecake Fluff Salad:
In a large bowl, mix together pudding mixes, yogurt, and Cool Whip (you'll have to really beat it to get out all the lumps!).
Fold in the berries (the more that you stir them in, the more that they will turn your salad pink).
Cover and chill until serving time. That's it, it's so easy and delicious!