Enjoy our delicious BBQ chicken and potato casserole as a fun and easy chicken casserole to have for dinner. It is a nice hearty dinner filled with mashed potatoes, cheese, chicken and of course BBQ sauce!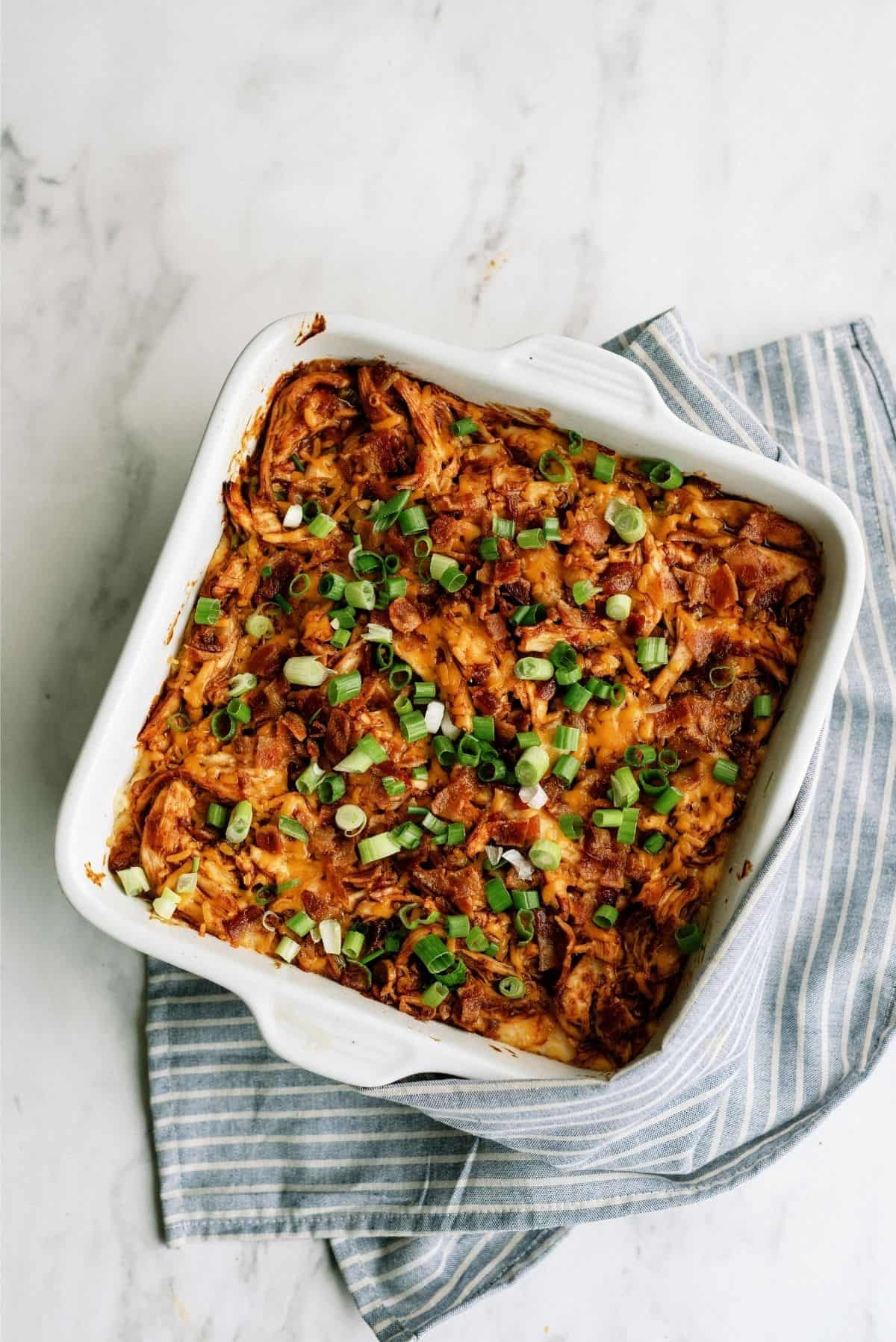 This BBQ chicken and potato casserole is sure to be a new favorite family recipe. It is so delicious and a super easy chicken casserole to make.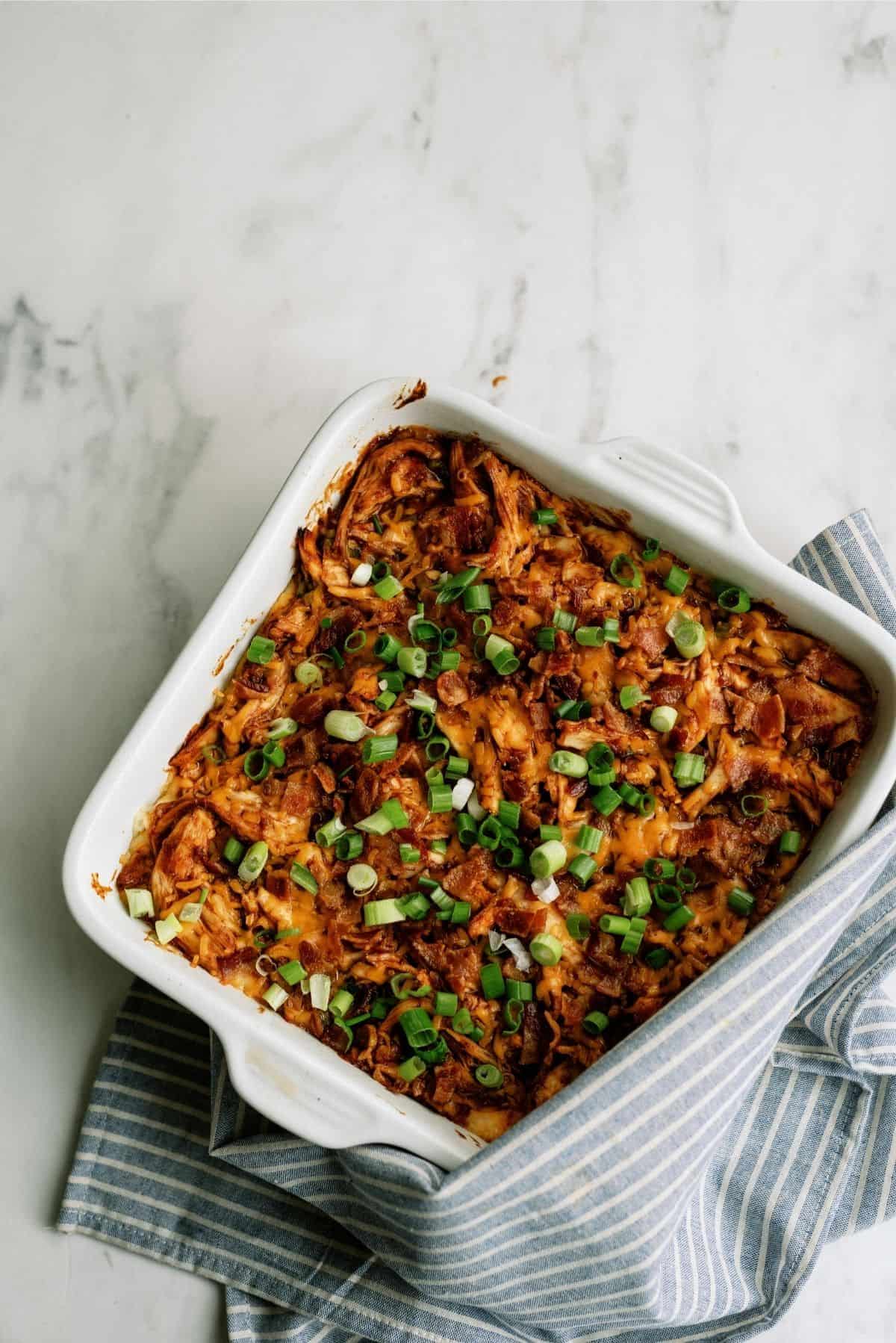 Our kids love this recipe so it has become a go to week night easy family dinner recipe. Plus I think it might even be better as leftovers.
While you don't alway have to have sides for a casserole, you can pair this BBQ chicken recipe with our Instant Pot green beans, ranch pasta salad, and 5 minute fluffy yogurt fruit salad and you will have an amazing line up for dinner.        
Want even more recipe ideas that use already made chicken ?! Try these 45 Cold Chicken Recipes (Best Leftover Chicken Ideas)!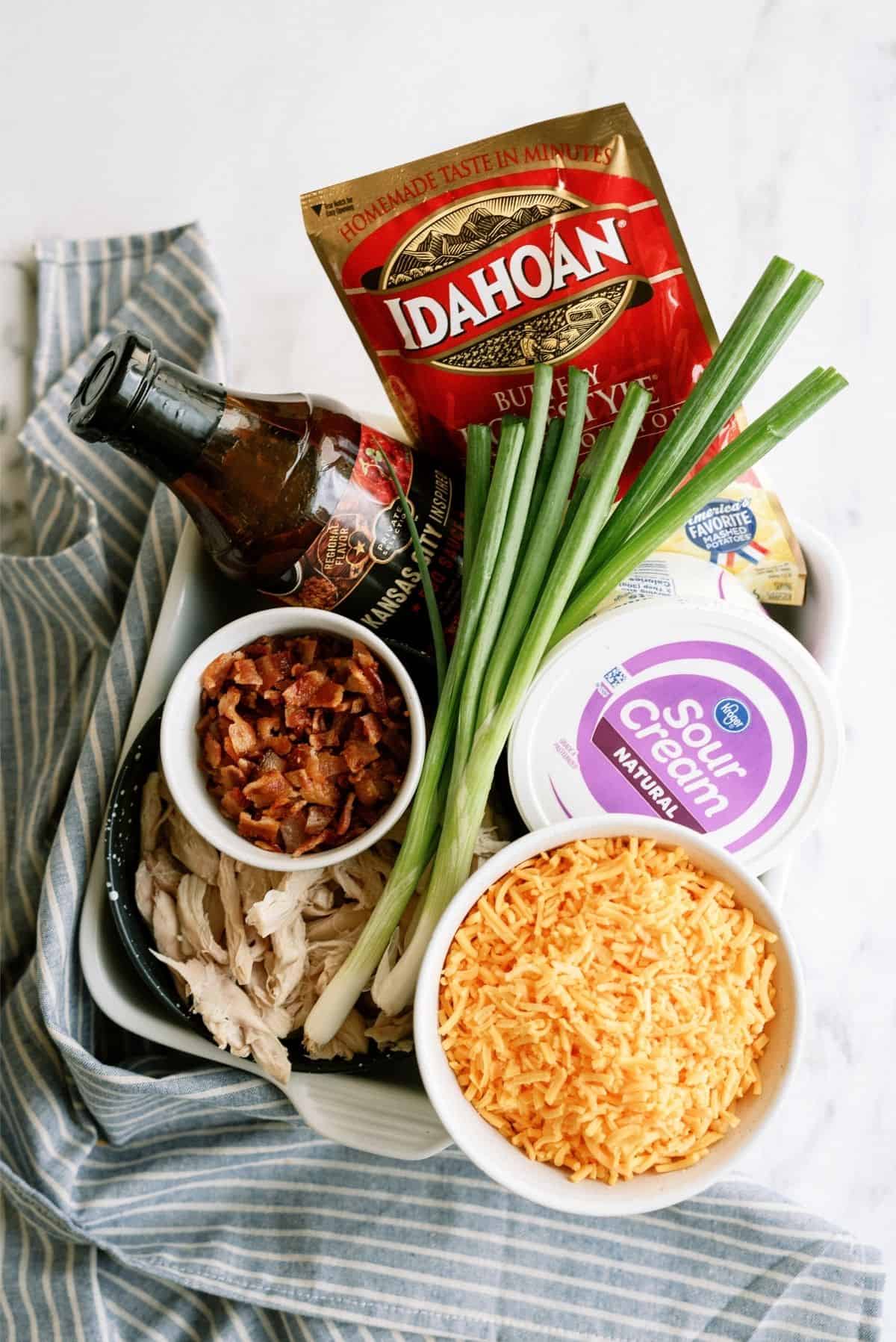 Ingredients Needed For This BBQ Chicken and Potato Casserole:
Instant mashed potatoes (and everything to make it)
Sour cream
Shredded sharp cheddar cheese
Shredded chicken
BBQ sauce
Green onions
Cooked bacon strips
How To Make This BBQ Chicken and Potato Casserole:
Start by preheating the oven to 350 degrees.
Then using a 9×9, prepare it by spraying it with nonstick cooking spray.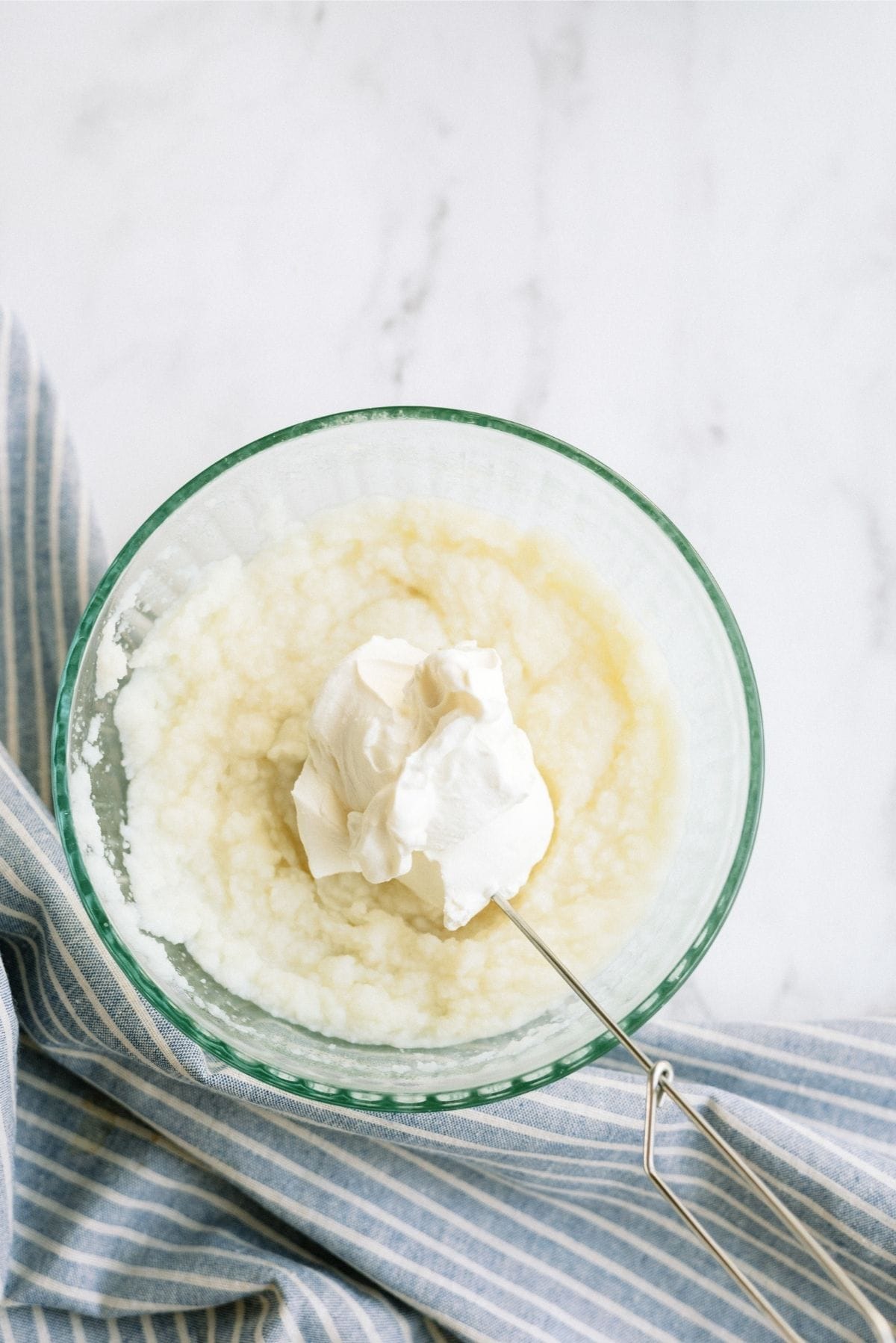 While you are waiting for the oven to preheat, make up your instant mashed potatoes according to the package.
Once the potatoes are done, stir in the sour cream and 1 cup of shredded cheese and stir it all together until it is competely blended together.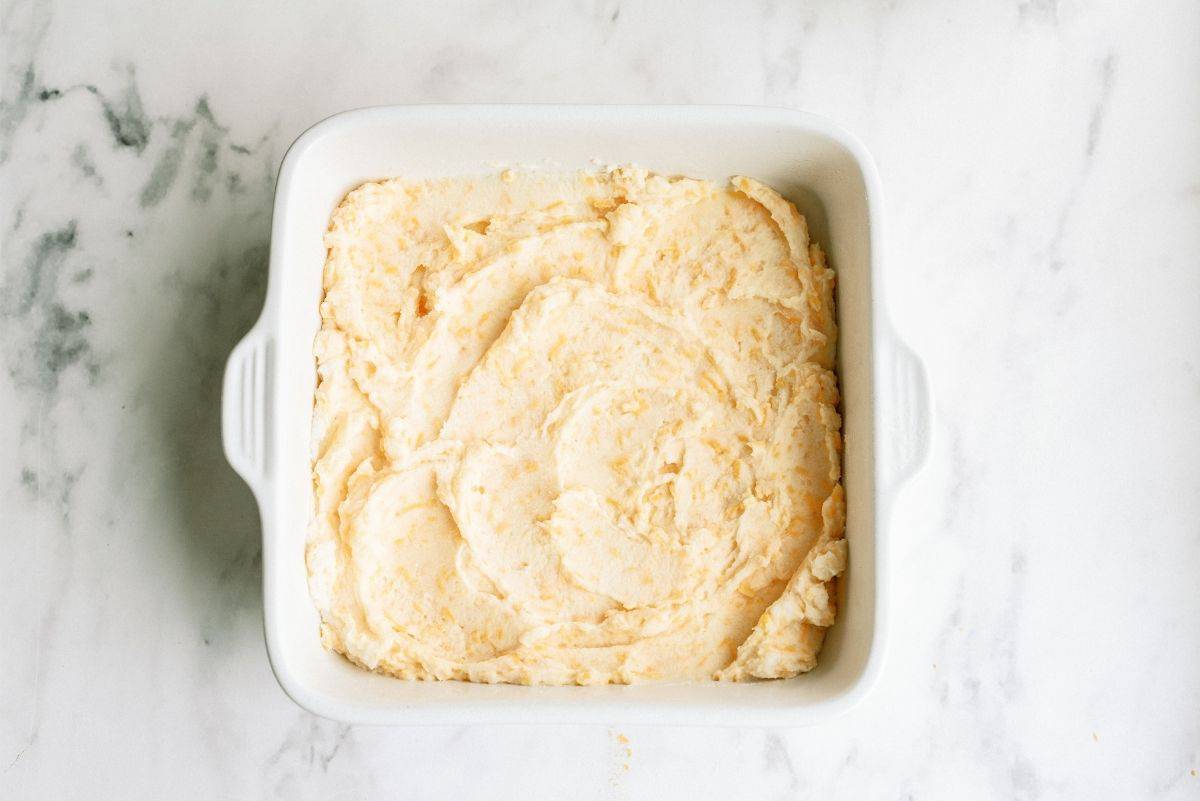 When that is set, pour the mashed potato mixture into the prepared baking dish and spread it out.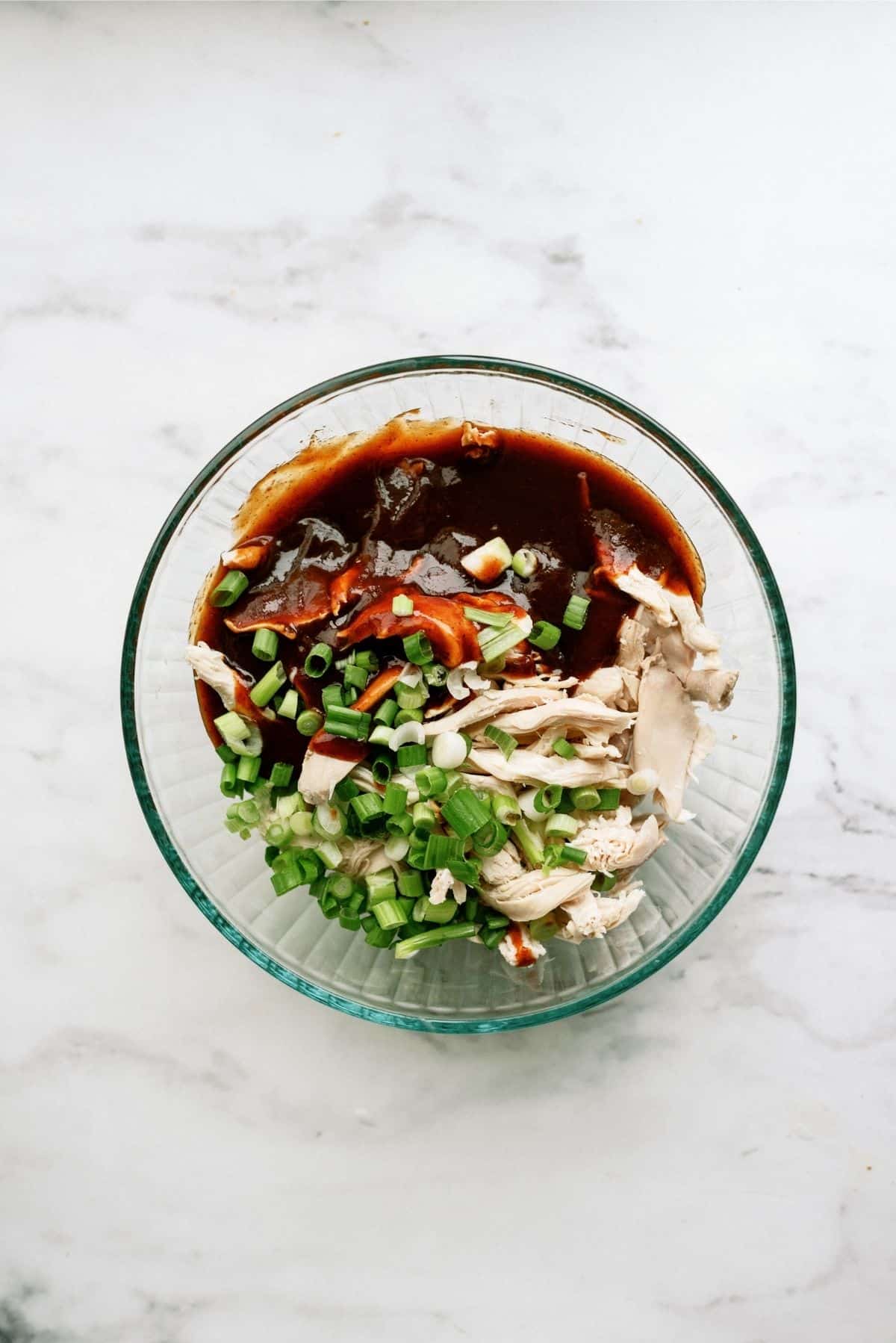 Then in a large mixing bowl, combine the shredded chicken, BBQ sauce, and ¼ cup of the green onions, mixing it all together.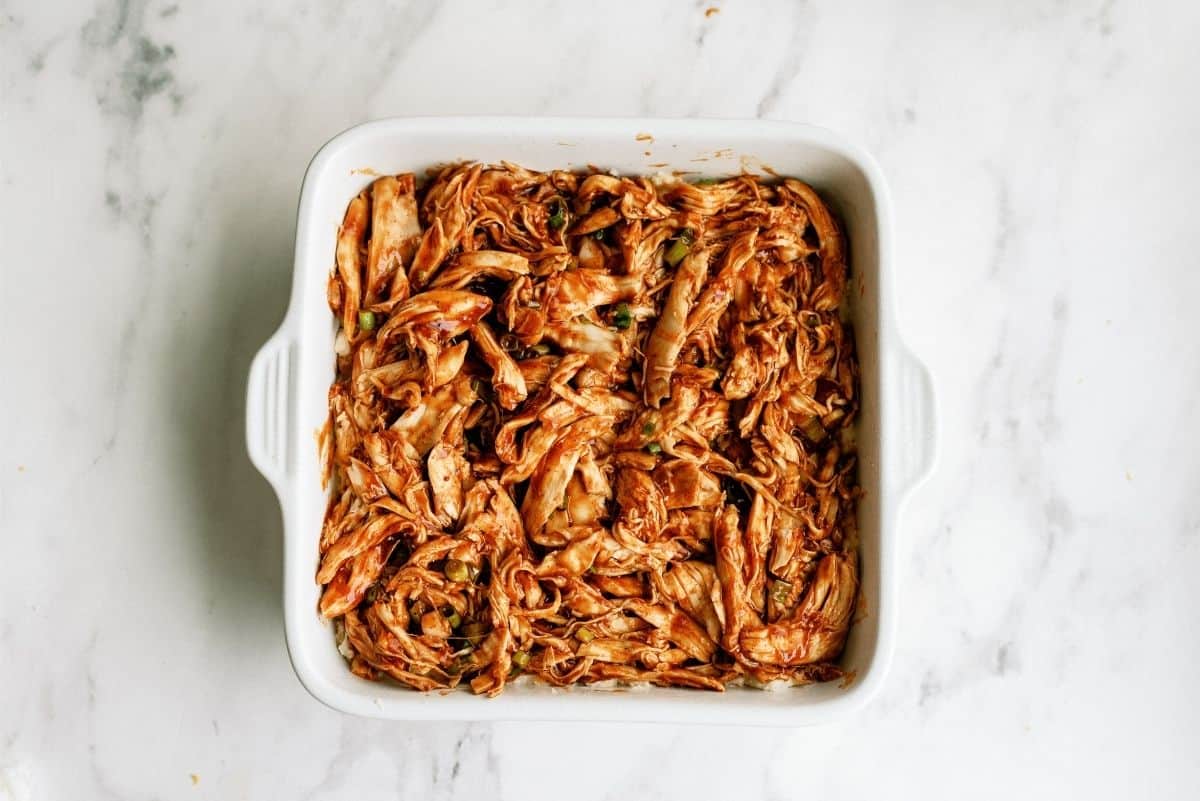 Carefully spoon the chicken mixture over top of the mashed potato layer and spread it as well as you can.
Now, top the chicken layer off with the remaining shredded cheese and then place the baking dish in the oven for 20-25 minutes or until the cheese is melted and the edges have become bubbly.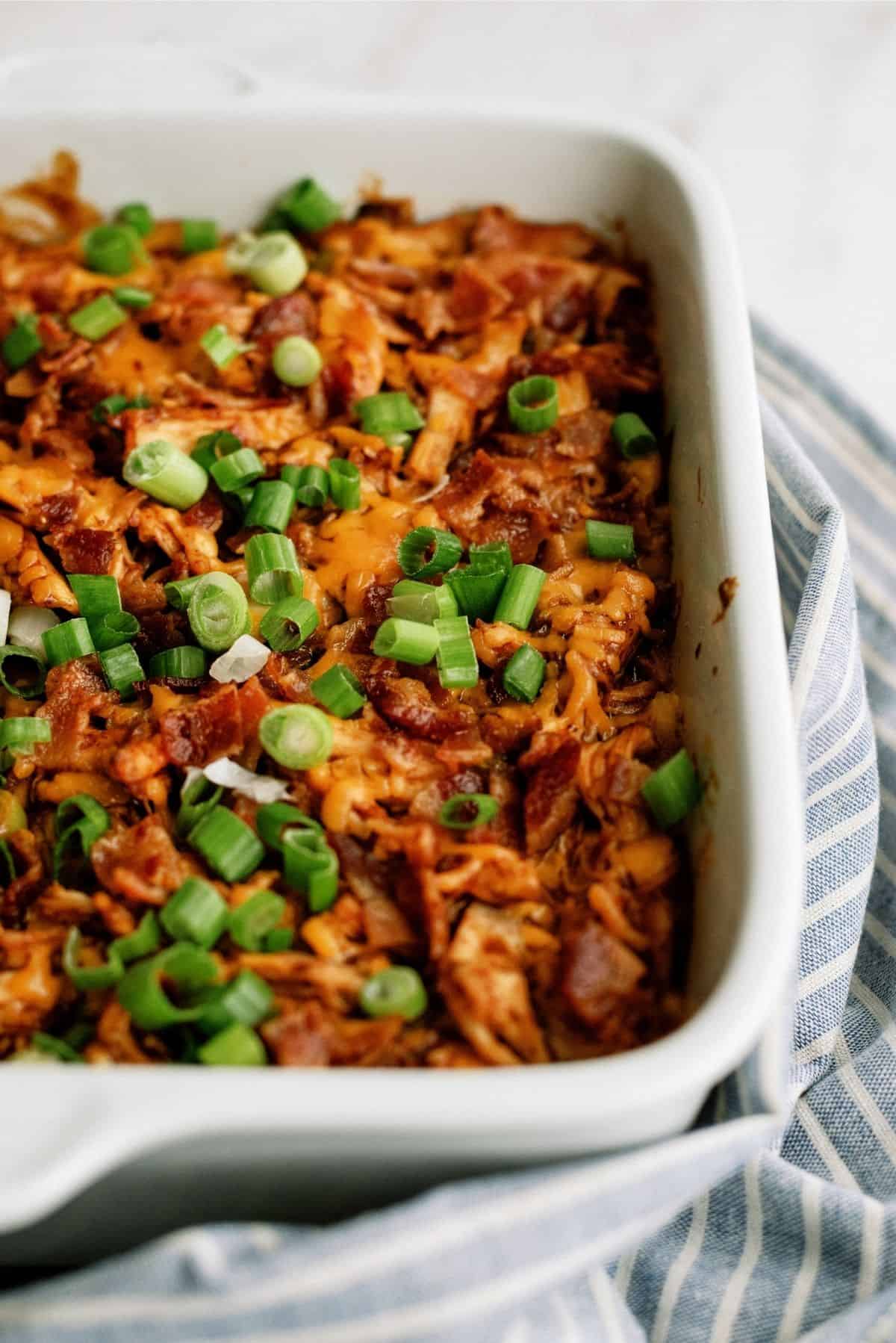 Once the casserole is done baking, pull it out of the oven and top it off with the other ¼ cup of green onions as a garnish and serve it warm.
To Make This BBQ Chicken Recipe You Will Need:
9×9 baking dish (THIS is a great one!)
Small pan
Spatula