Homemade Corn Bread Dressing makes a delicious, classic side dish for the holidays. Fresh corn bread gives this Thanksgiving staple so much flavor!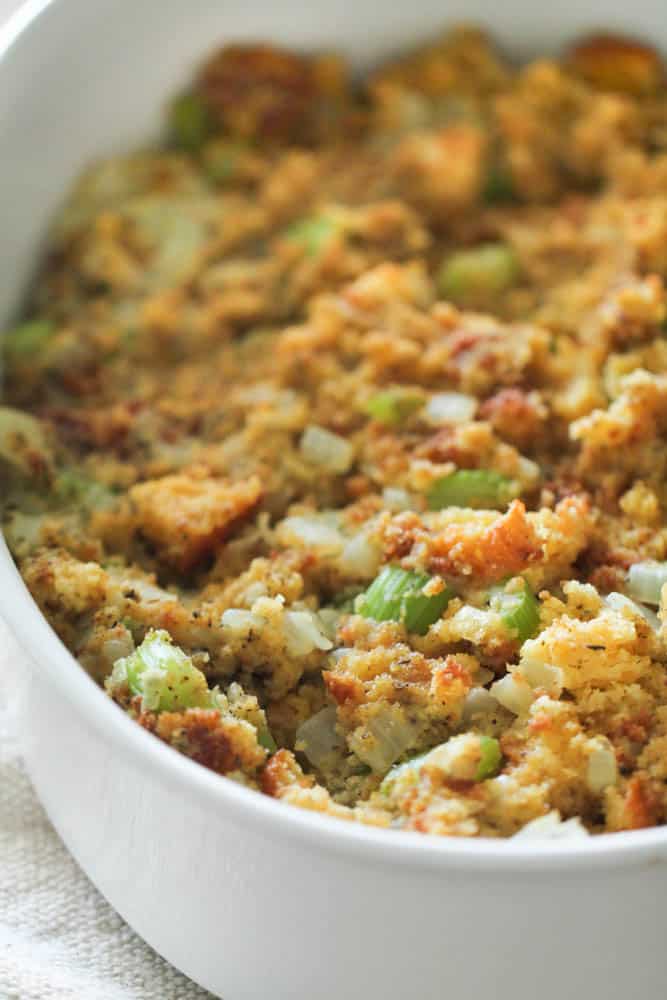 My absolute favorite side dish at Thanksgiving is our Homemade Corn Bread Dressing Recipe (or stuffing).
Forget the turkey, I head straight for the dressing!
Usually, most dressings are made with white bread, but this dressing is a little different.
I love the flavor that the corn bread gives this dressing.
It will definitely be on our Thanksgiving menu this year.
Ingredients needed for this delicious Dressing:
Cornbread Mix
butter
onion
celery
eggs
chicken stock (or broth)
dried sage
salt and pepper