Creamy, cheesy Green Bean Casserole made without condensed soup. Fresh green beans, cream, crispy onions and cheese make this the perfect Thanksgiving side dish.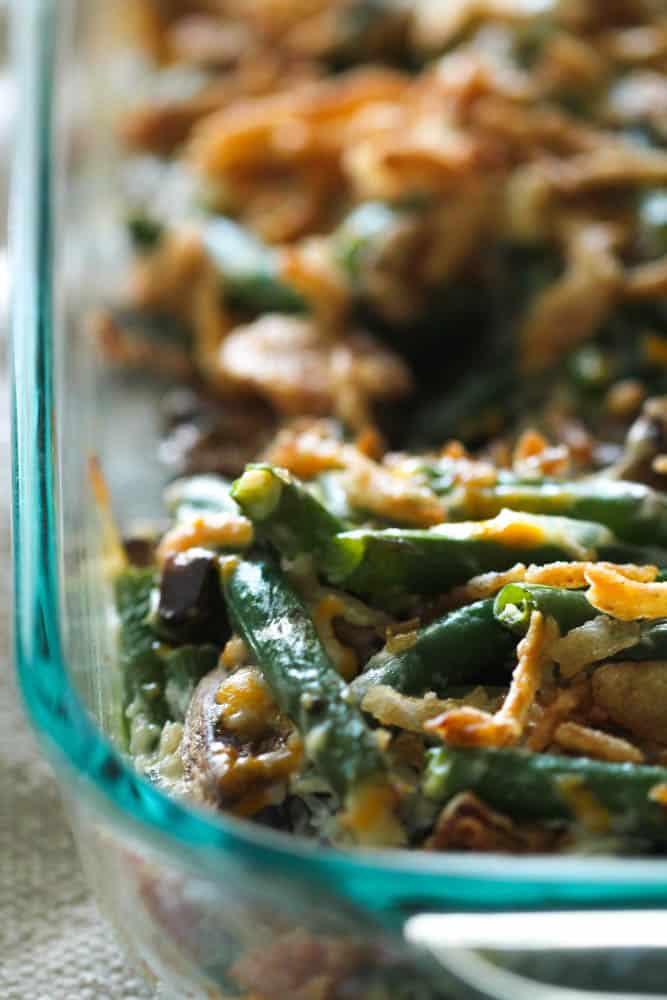 Green Bean Casserole is always a staple at our house every Thanksgiving. Rather than making traditional Green Bean Casserole with canned green beans and soup, I decided to use fresh ingredients to make a side dish that was full of flavor.
If you are looking for a traditional recipe that uses a condensed cream soup, you can find it here: Green Bean Casserole.
I was so surprised how easy it was to make this Green Bean Casserole without Condensed Soup!
This Green Bean Casserole without Condensed Soup could definitely be made ahead of time to save you time on the big day. Follow the recipe but skip the cooking until the day of.
Store in the refrigerator for up to 24 hours ahead of time and in an airtight container or in the baking pan tightly covered in plastic wrap.