Slow cooker tater tot cowboy casserole is one of our most loved casseroles made in the slow cooker. This tater tot casserole is filled with ground beef, sour cream, and all those wonderful vegetables and cheese.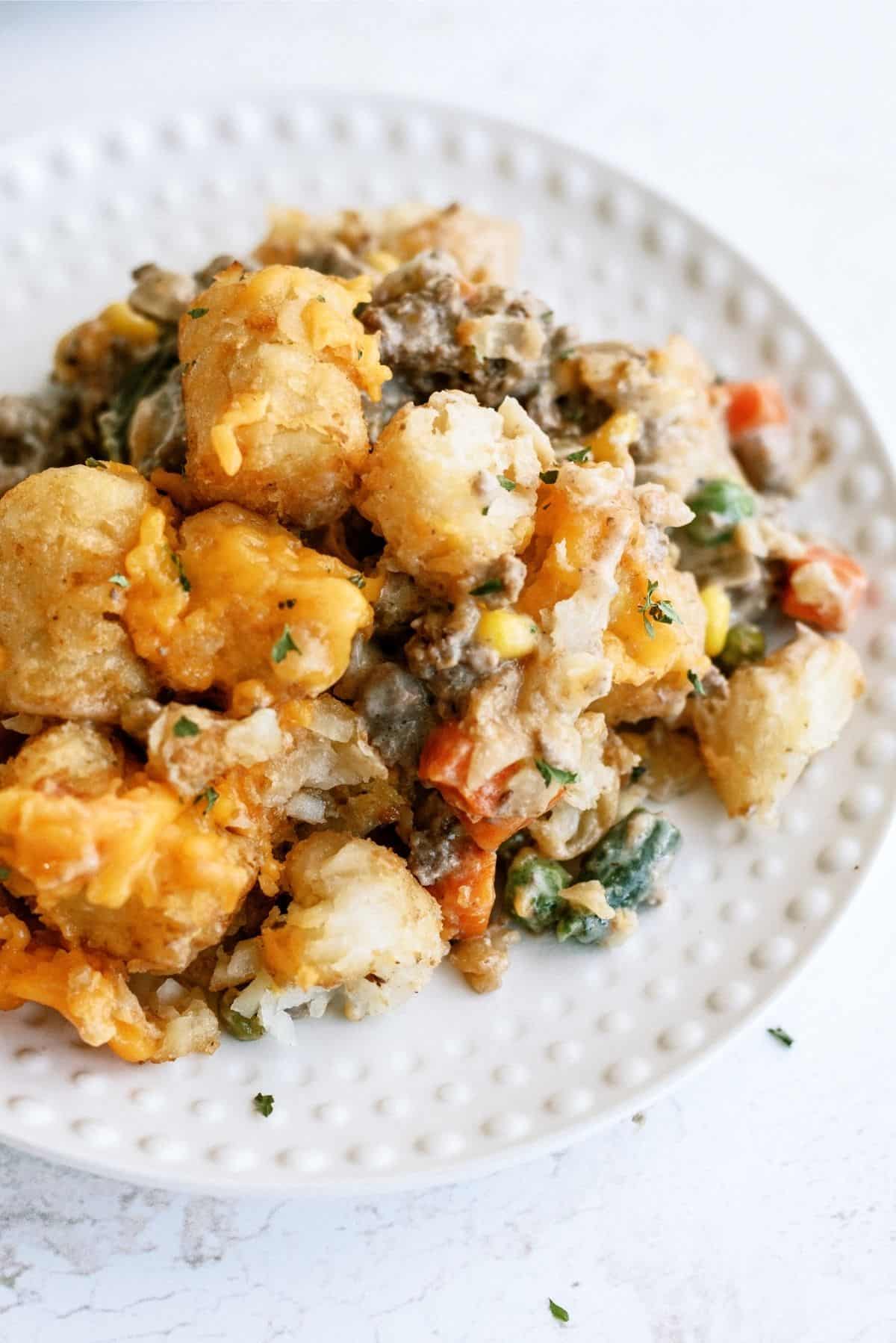 If you are looking for a good slow cooker ground beef recipe, this slow cooker tater tot cowboy casserole is what you need! It is the perfect easy weeknight dinner that you can make with little effort and still have a wonderful meal.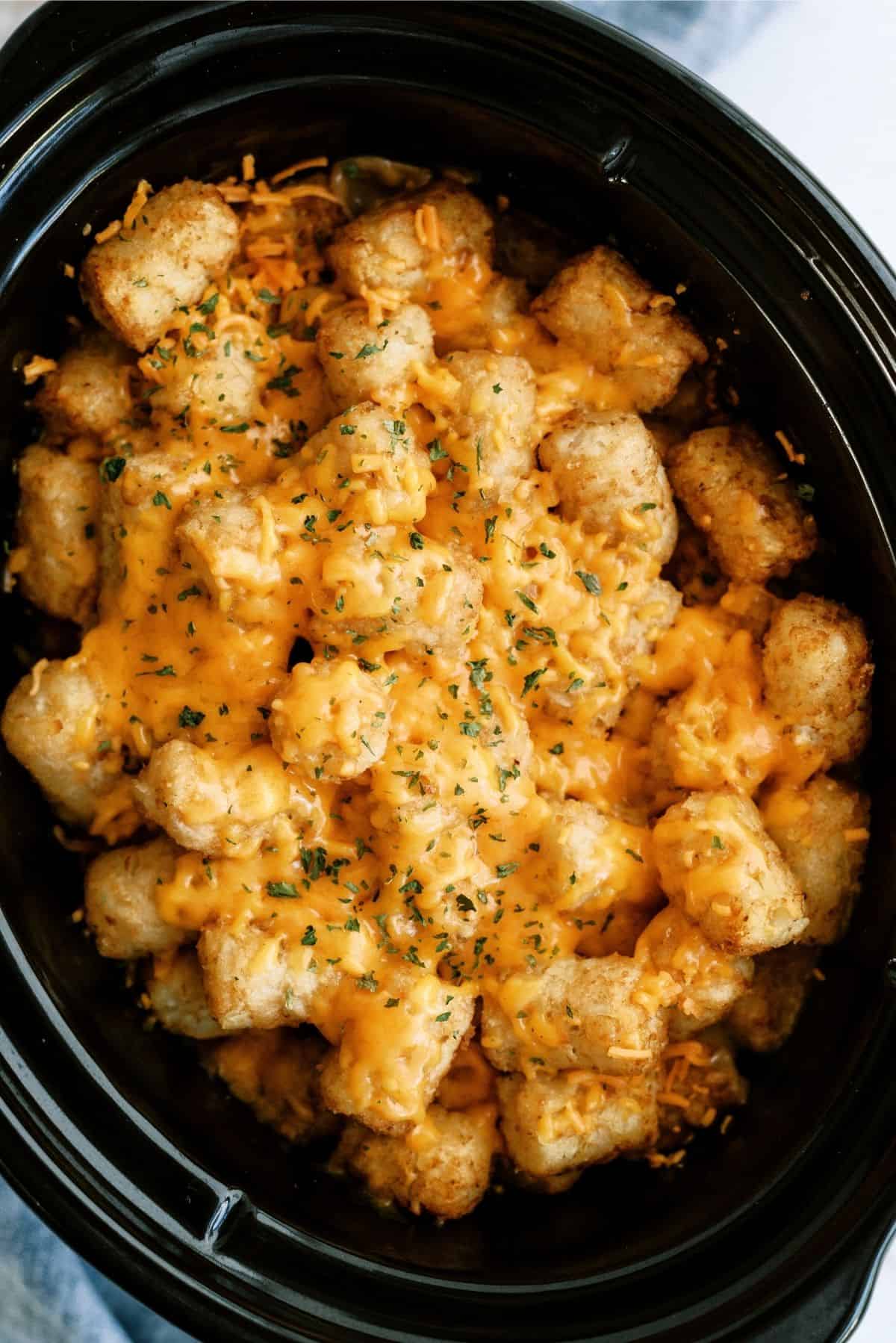 I love making this recipe because of how simple it is, but also because of the delicious flavor that develops between the spices, soup, sour cream, and everything else. It is just so perfect, you need to make it.
Even our pickiest eaters love this recipe, whether it is in the slow cooker or baked in the oven like our original Cowboy Casserole, it is always a hit! So if it's late in the day and not enough time to make this recipe in the slow cooker try out the original recipe!
Try serving this favorite family dinner recipe with an Italian fresh green salad and an easy double layer pumpkin pie and you will have yourself a spectacular meal!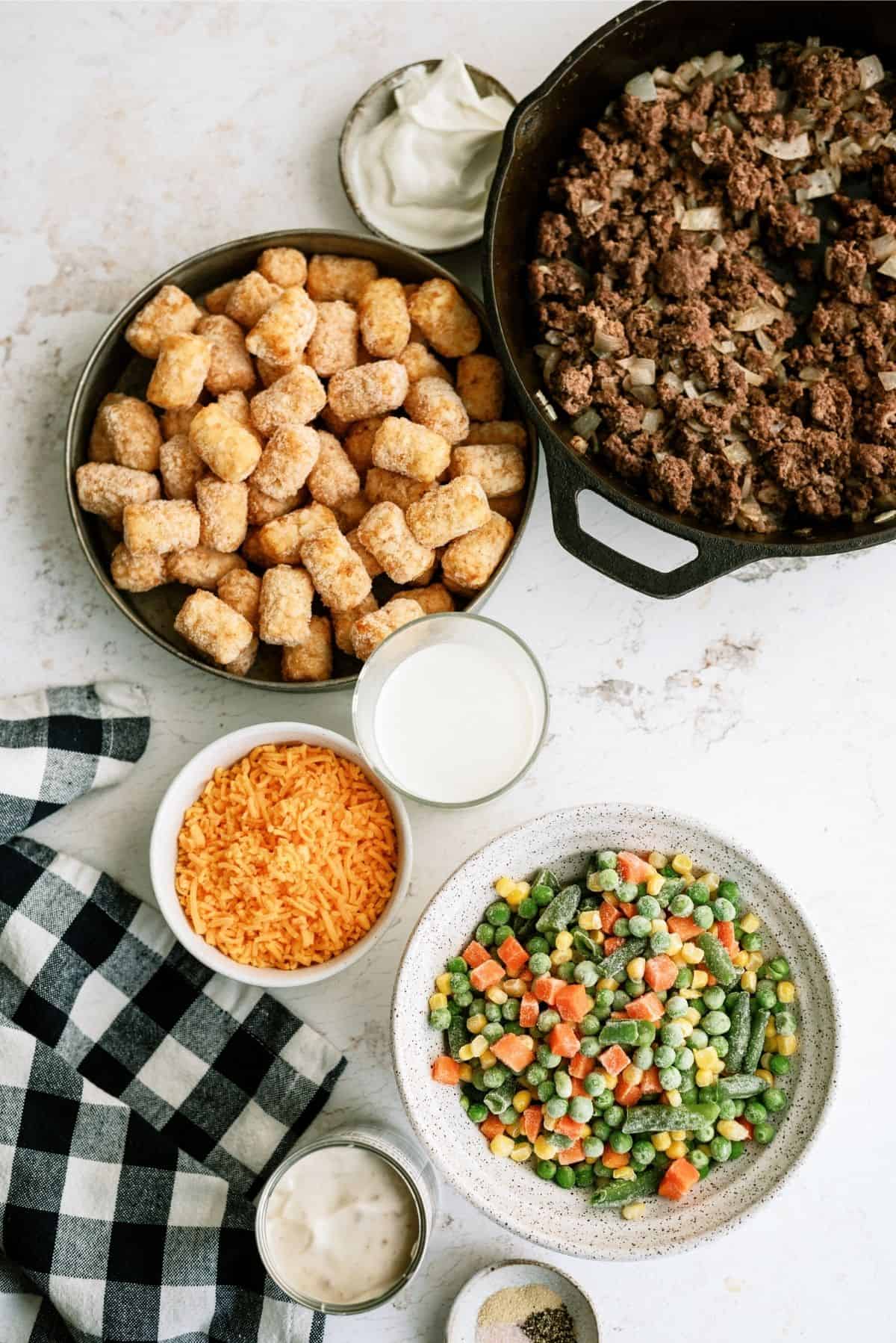 Ingredients You'll Need For This Slow Cooker Tater Tot Cowboy Casserole:
Lean ground beef (or turkey will work too!)
Diced onion
Frozen mixed vegetables
Condensed cream of mushroom soup
Shredded sharp cheddar cheese
Milk
Sour cream
Garlic powder
Onion powder
Salt
Pepper
Frozen tater tots
How To Make This Slow Cooker Tater Tot Cowboy Casserole:
To make this delicious slow cooker meal, get out your slow cooker and spray it down with nonstick cooking spray.
Then in a large skillet cook up the ground beef and diced onion over medium heat until the beef is fully cooked.
Using a colander, drain the grease from the meat and then return the meat back to the skillet.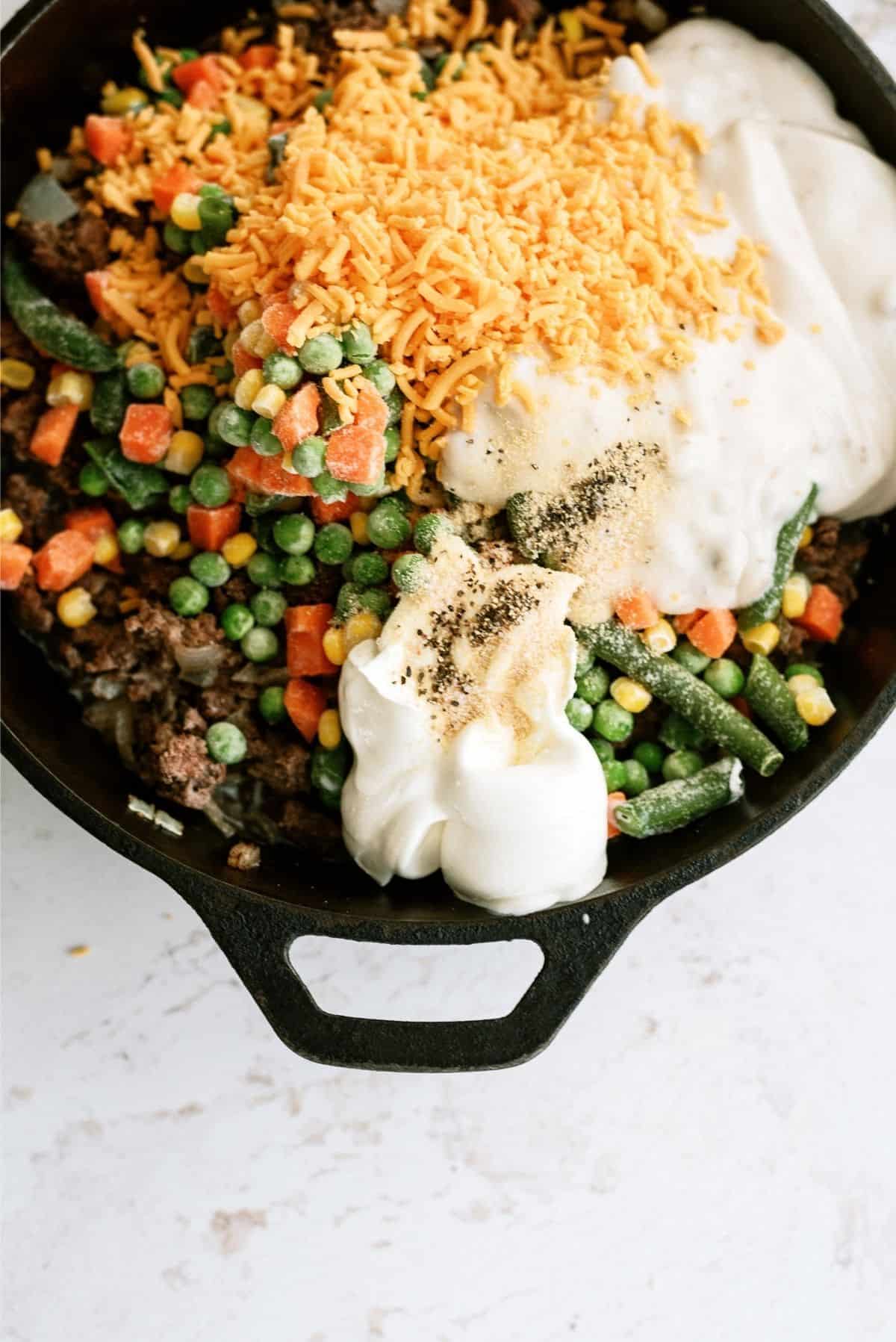 Now, add in the frozen mixed vegetables, condensed mushroom soup, ½ cup of shredded cheese, milk, sour cream, garlic powder, onion powder, salt, and pepper.
Stir it all together until all the ingredients are completely combined together.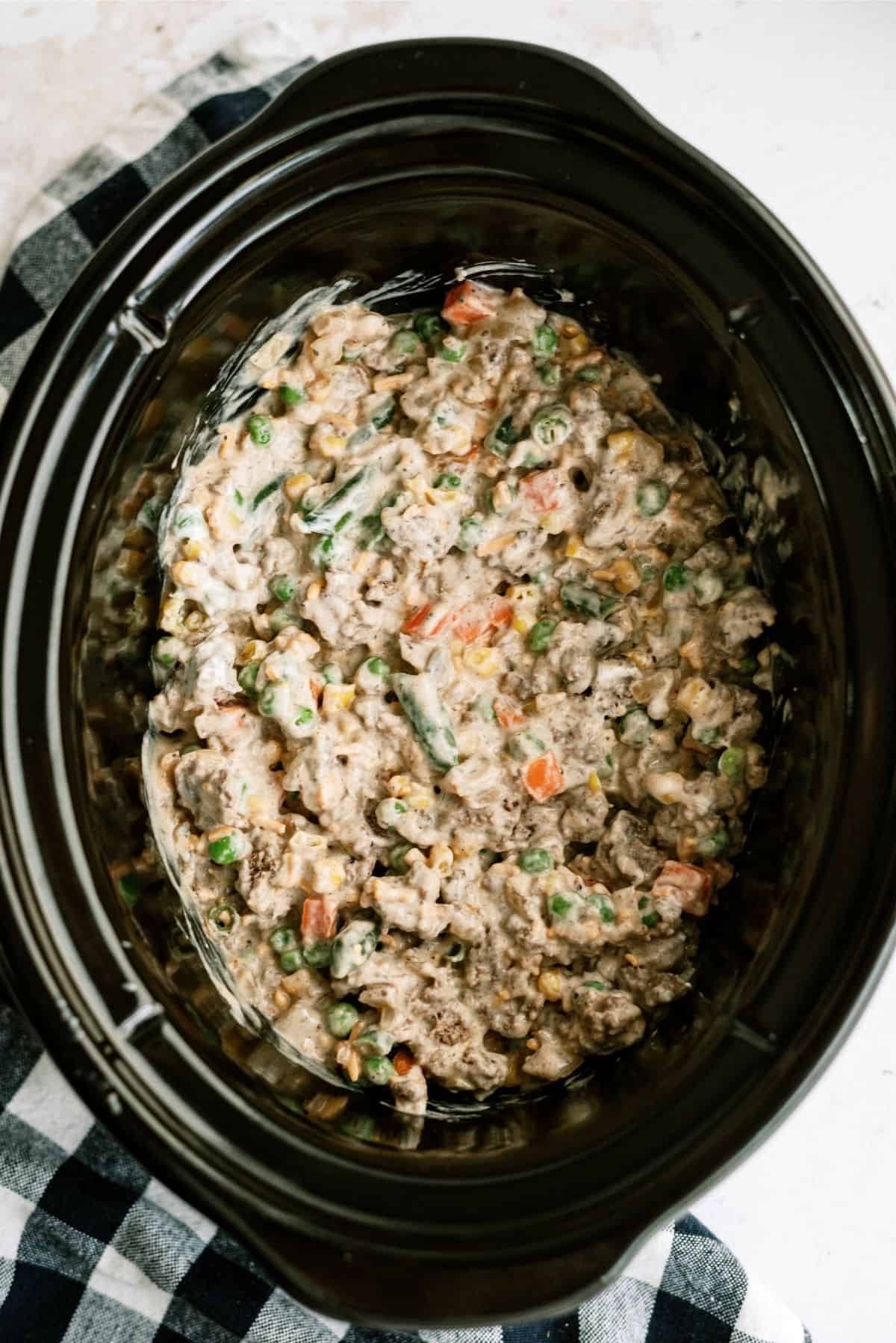 Once that is all set pour the beef mixture into the bottom of the slow cooker and then pour the frozen tater tots evenly over top.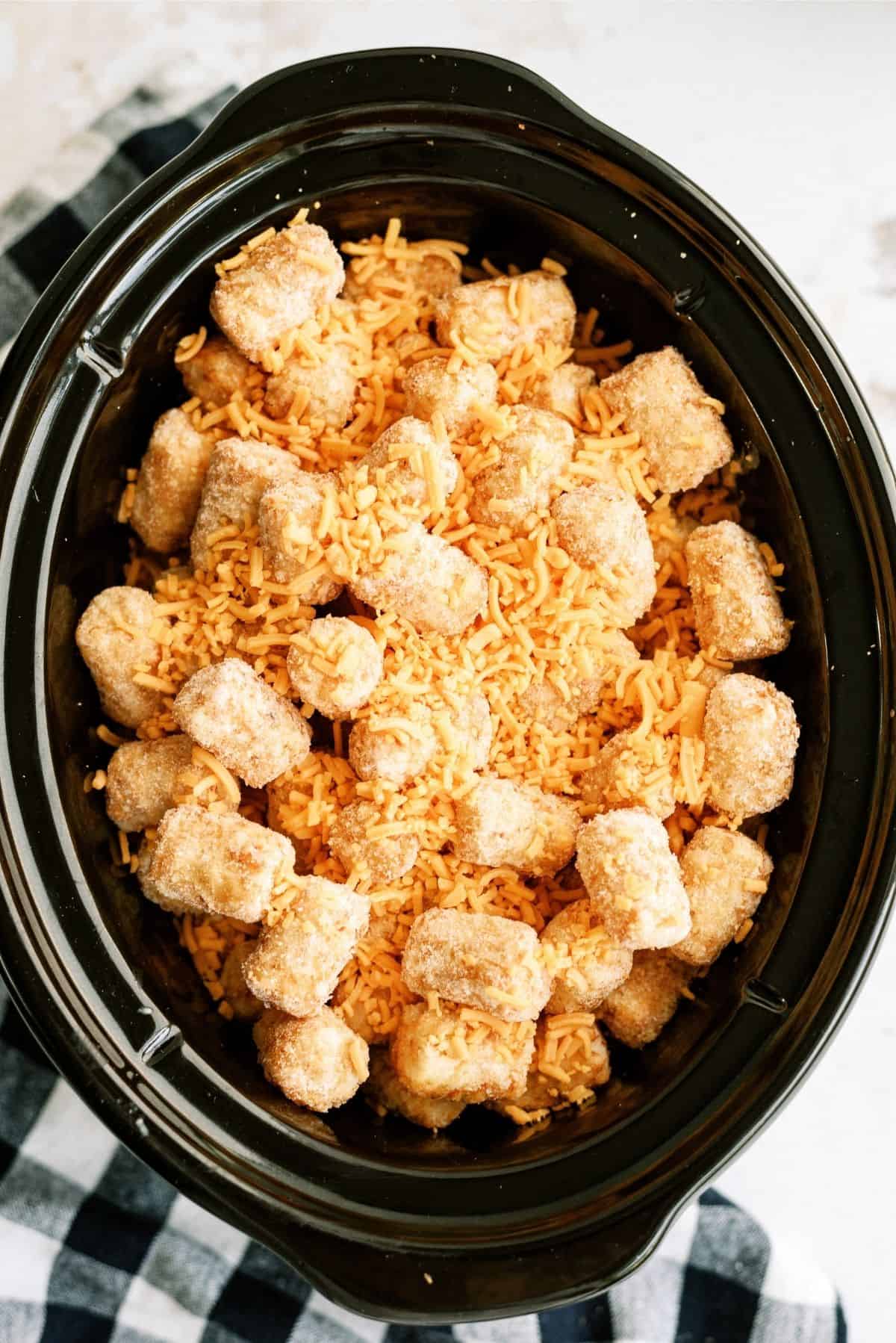 After that is all set, sprinkle the remaining cheese over the tater tots, place the lid on the slow cooker and turn it on for 6 hours on low heat.
When the timer is done, take the lid off and let the casserole sit for 15 minutes uncovered, and then serve it warm with your favorite sides.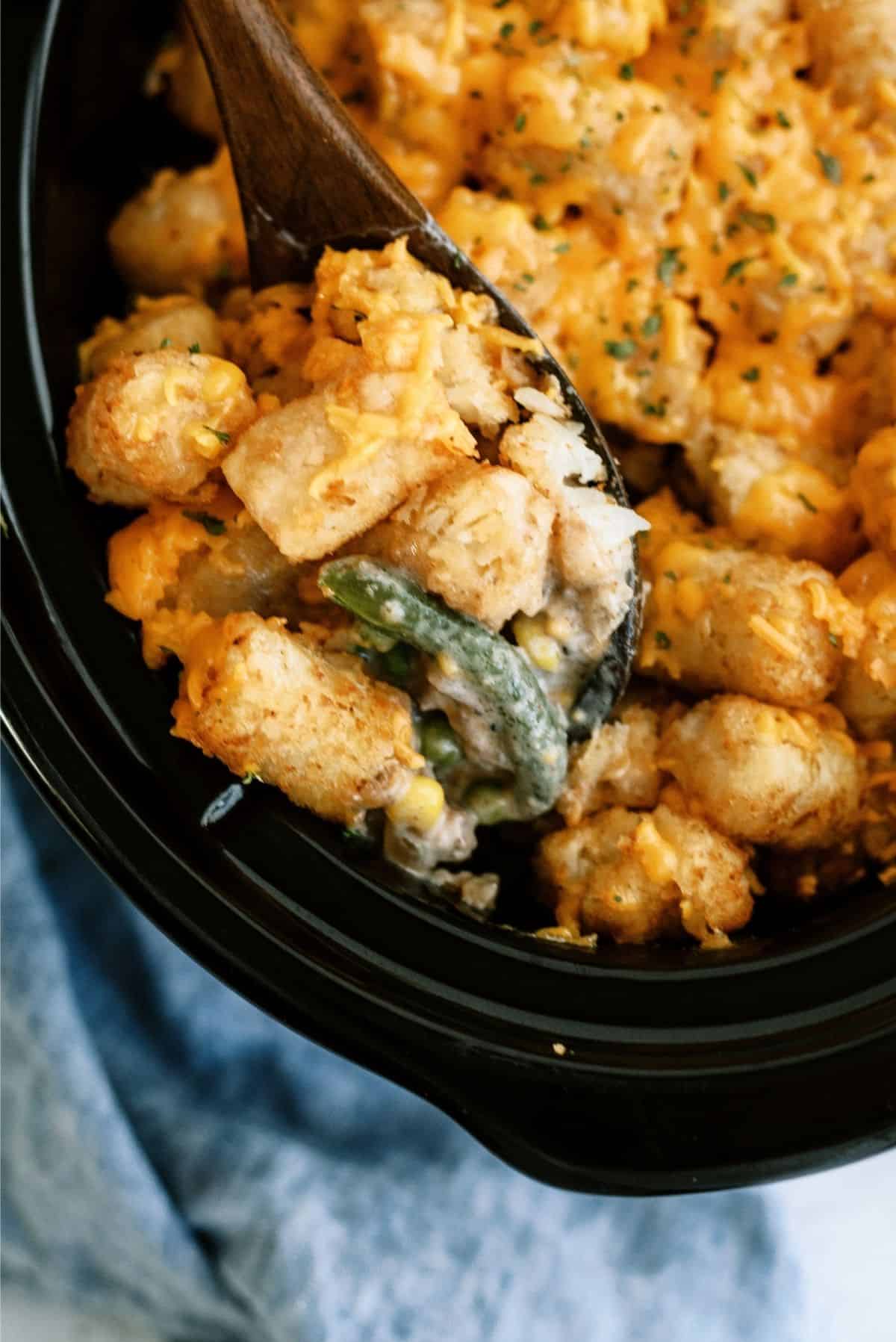 Make sure to turn the slow cooker off so it does not burn the bottom of the casserole.
Try our baked Tater Tot Chicken Pot Pie Casserole Recipe!
To Make This Slow Cooker Casserole You Will Need:
Slow cooker
Large skillet
Spatula
Nonstick cooking spray
Colander (THIS is a great one!)