Our Shepherd's Pie Casserole only uses a few common pantry ingredients to make a warm and filling dish. Our kids LOVE it and I love how easy it is to make!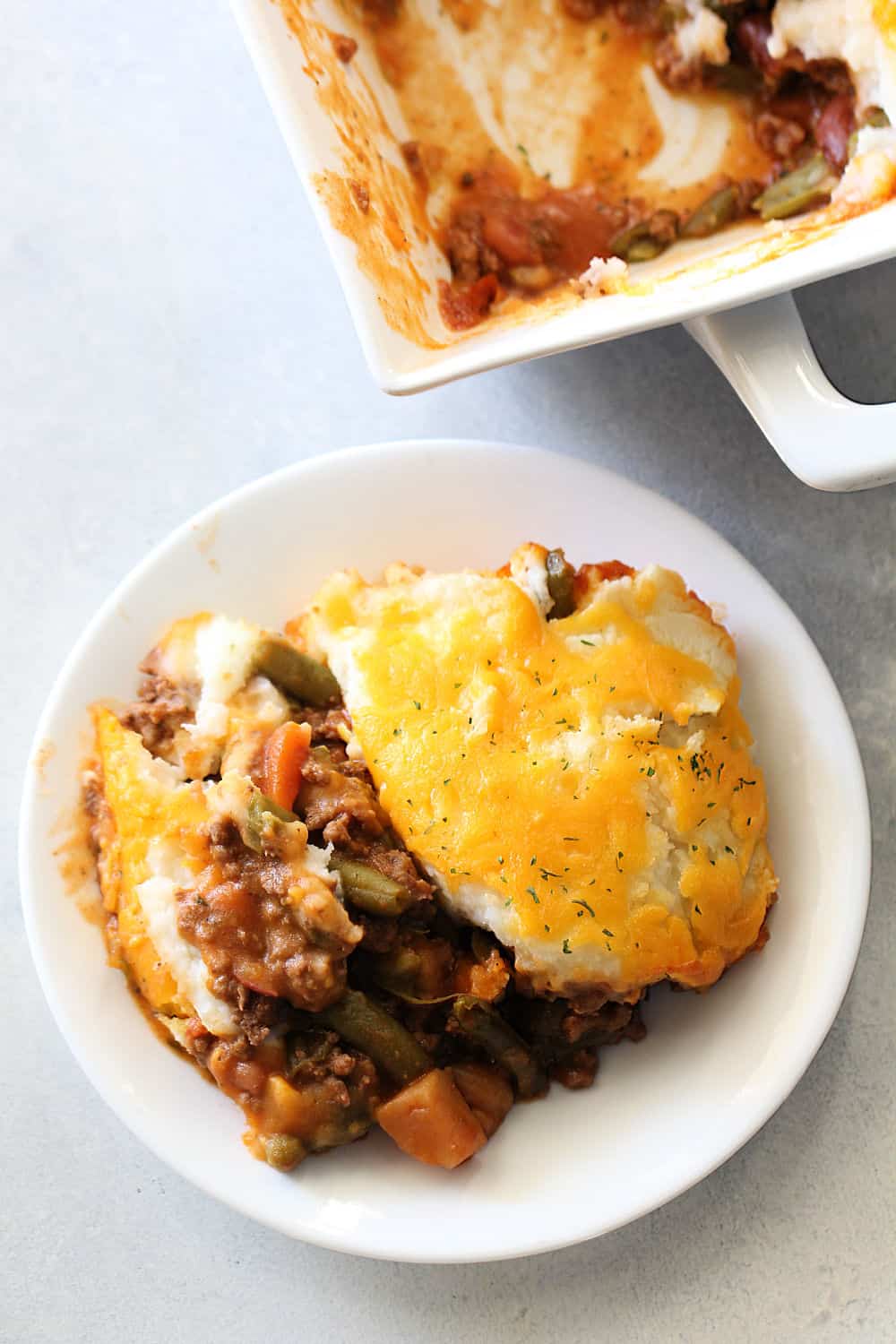 This Quick and Easy Shepherd's Pie Casserole Recipe is one of my "go-to" recipes when I need something quick, warm, and filling.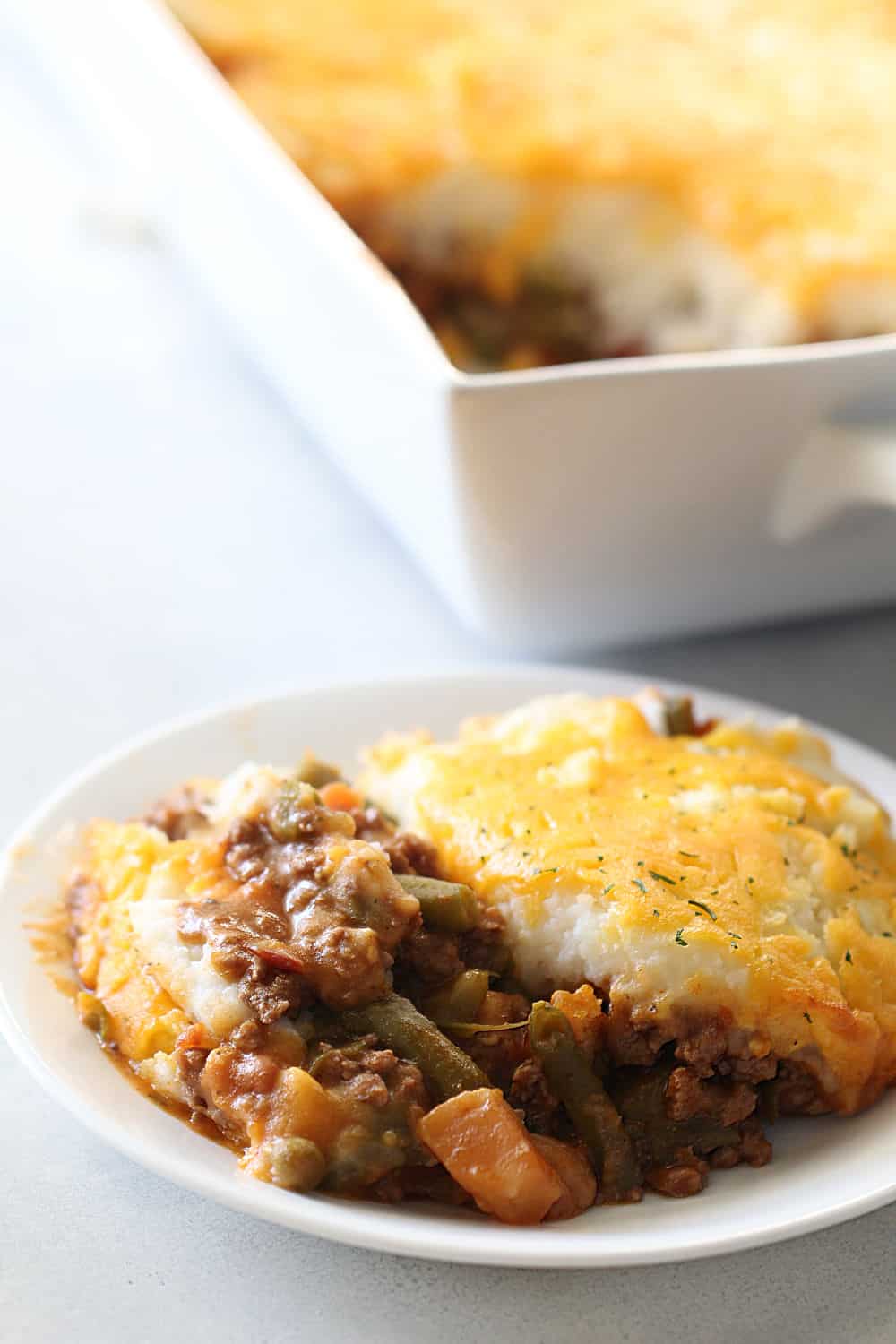 My kids love it and this is one of those recipes my whole family enjoys.
It makes a huge 9×13″ pan, so sometimes I will freeze half of it and save for another day (hooray for freezer meals!).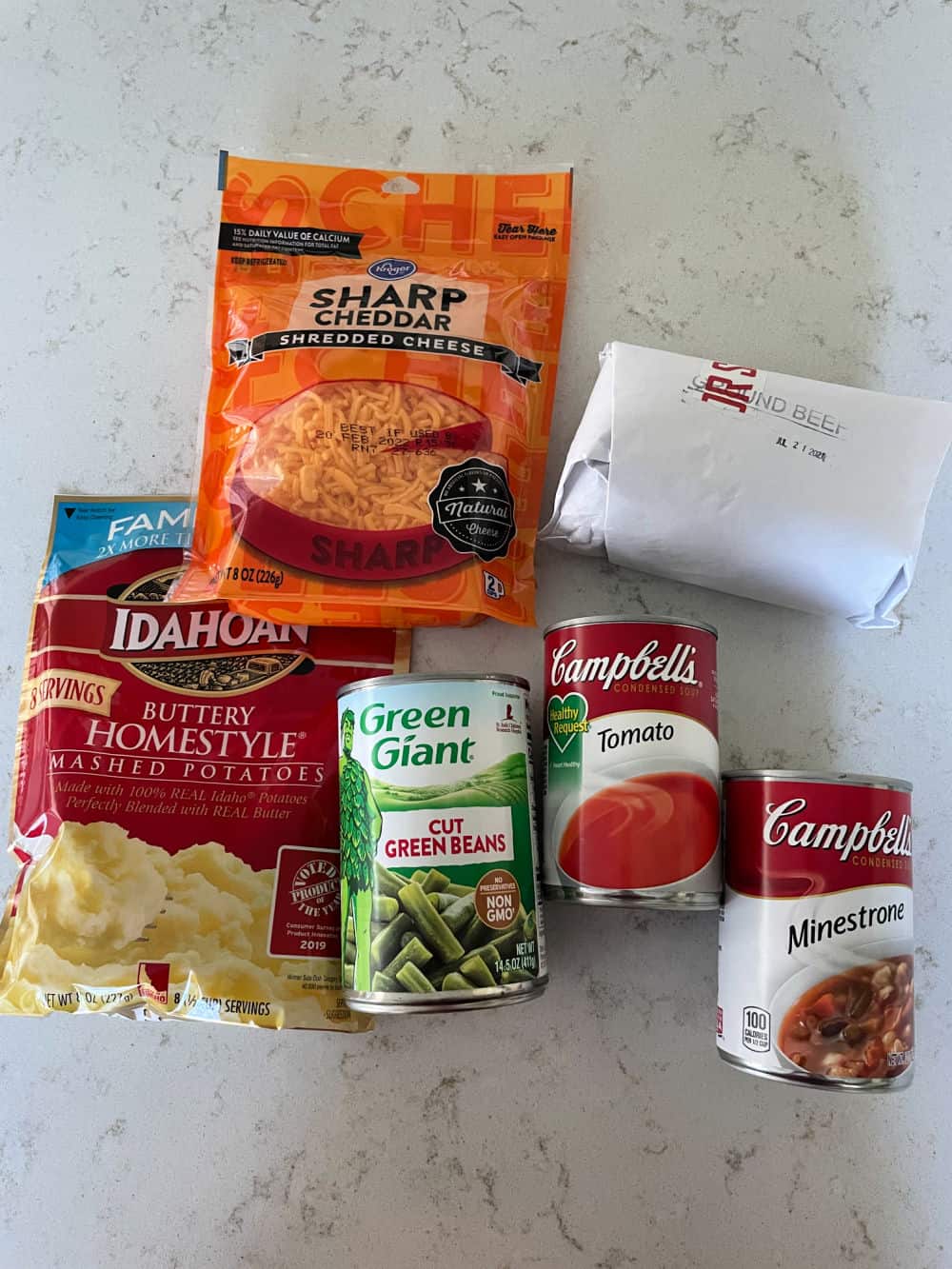 Ingredients needed to make this Easy Shepherd's Pie Casserole:
1 pound ground beef or ground turkey
1 can condensed tomato soup
1 can condensed minestrone soup
1 can green beans
4 cups mashed potatoes
2 cups shredded cheddar cheese
salt and pepper to taste
How to make this delicious Shepherd's Pie Casserole:
In a large skillet, brown ground beef and drain.
Add both cans of condensed soups and green beans; season with salt and pepper. Mix together until all ingredients are combined.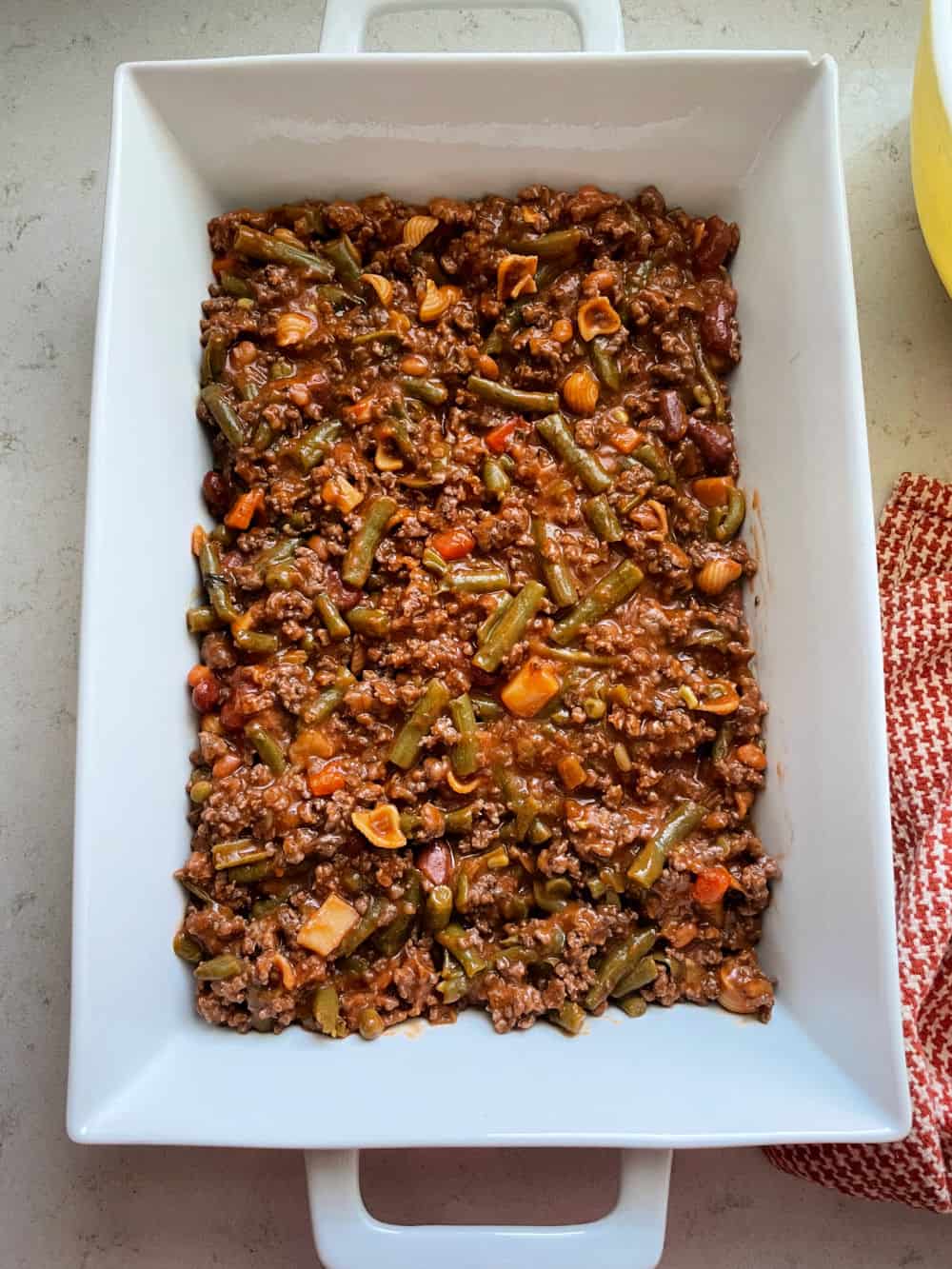 Pour ground beef mixture into large 9×13 casserole dish.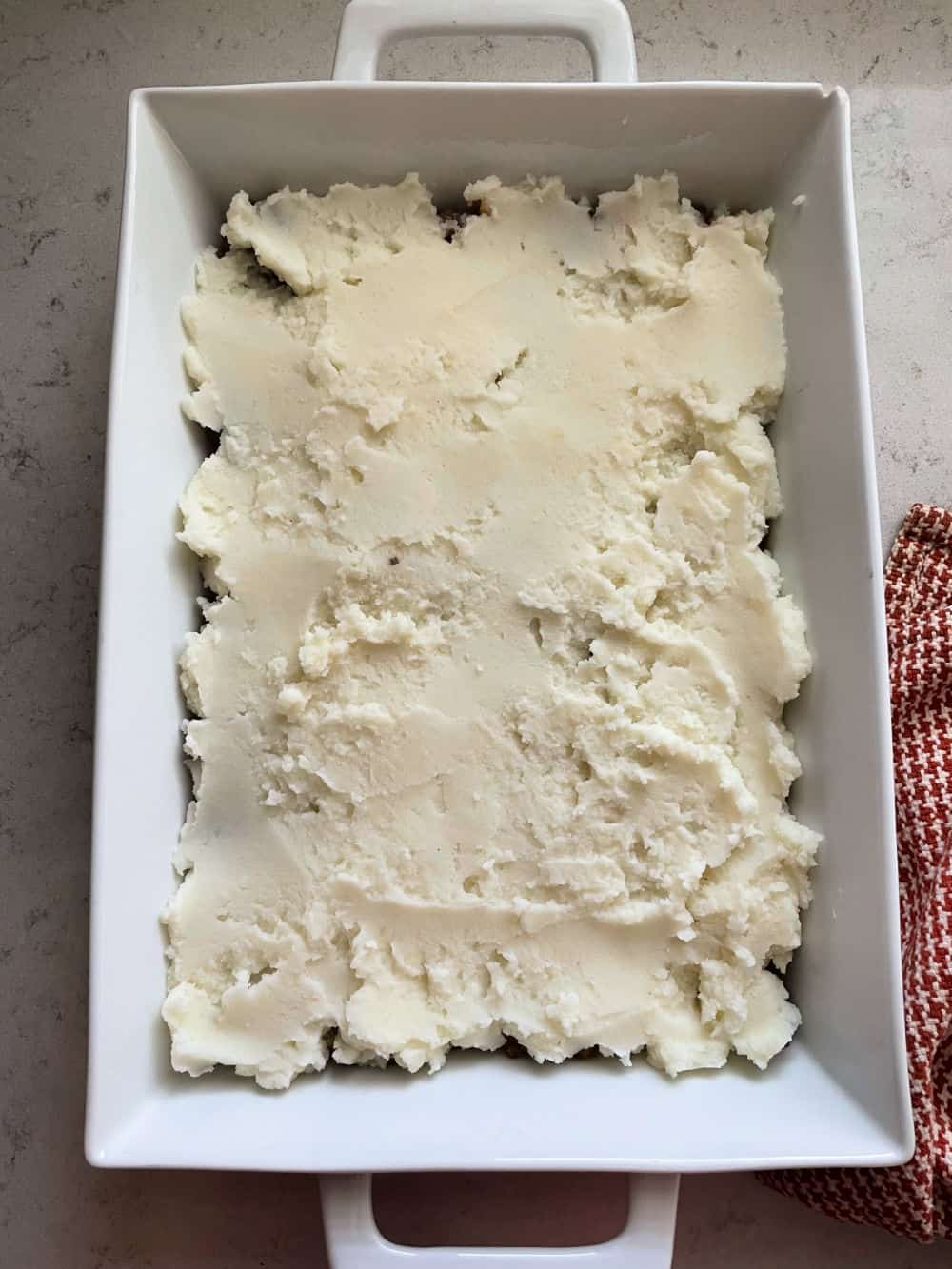 Top ground beef mixture with mashed potatoes (homemade mashed potatoes are the best, but if you are in a hurry, instant potatoes will work fine! If you are in a BIG hurry, I have even thrown frozen tater tots on top and it works great!).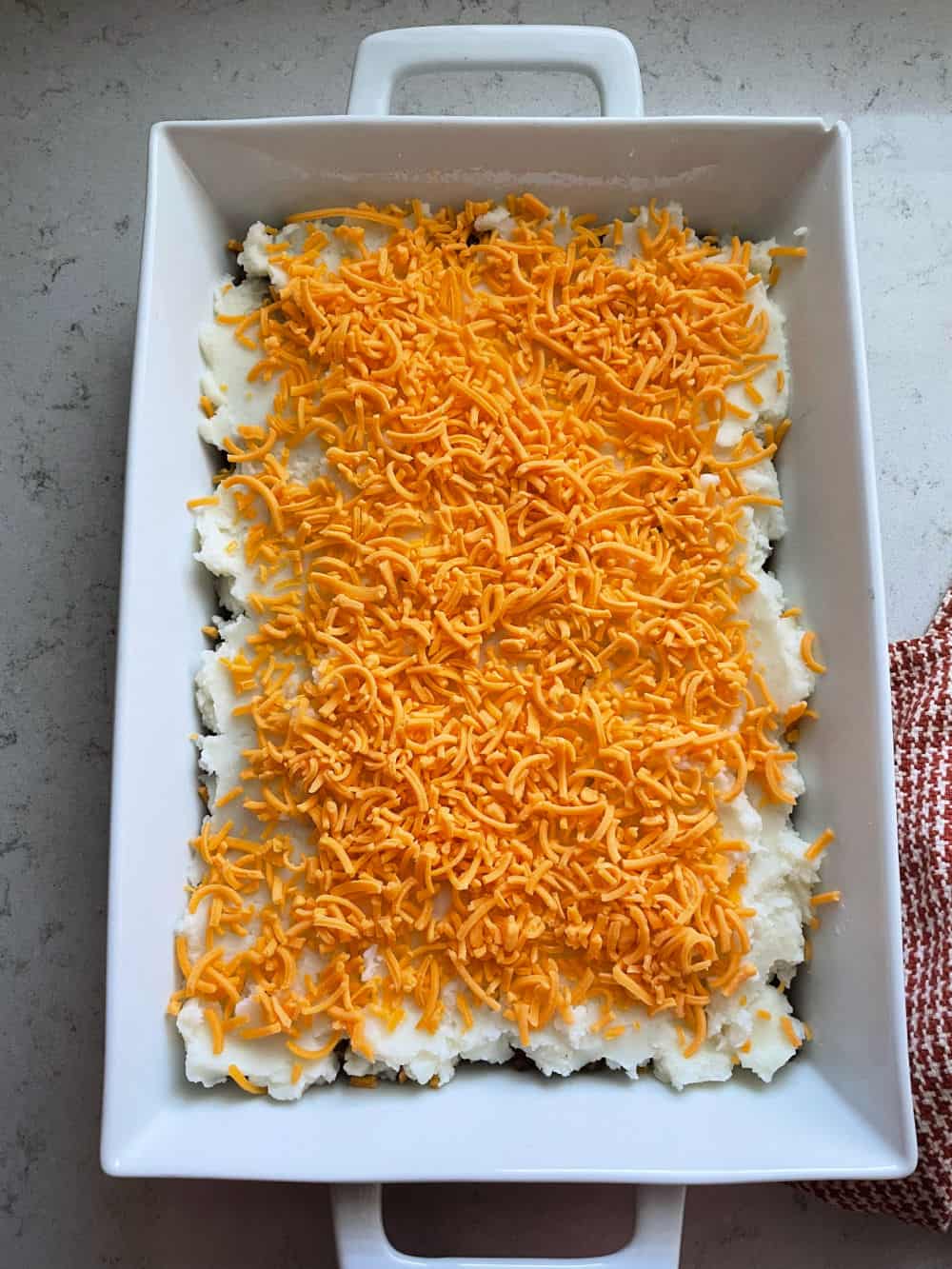 Spread cheese on top of potatoes.
Bake uncovered at 350 degrees for 30 minutes.