This Turkey Cranberry Spinach Casserole is the best way to use up your Thanksgiving leftovers! It only takes 20 minutes start to finish.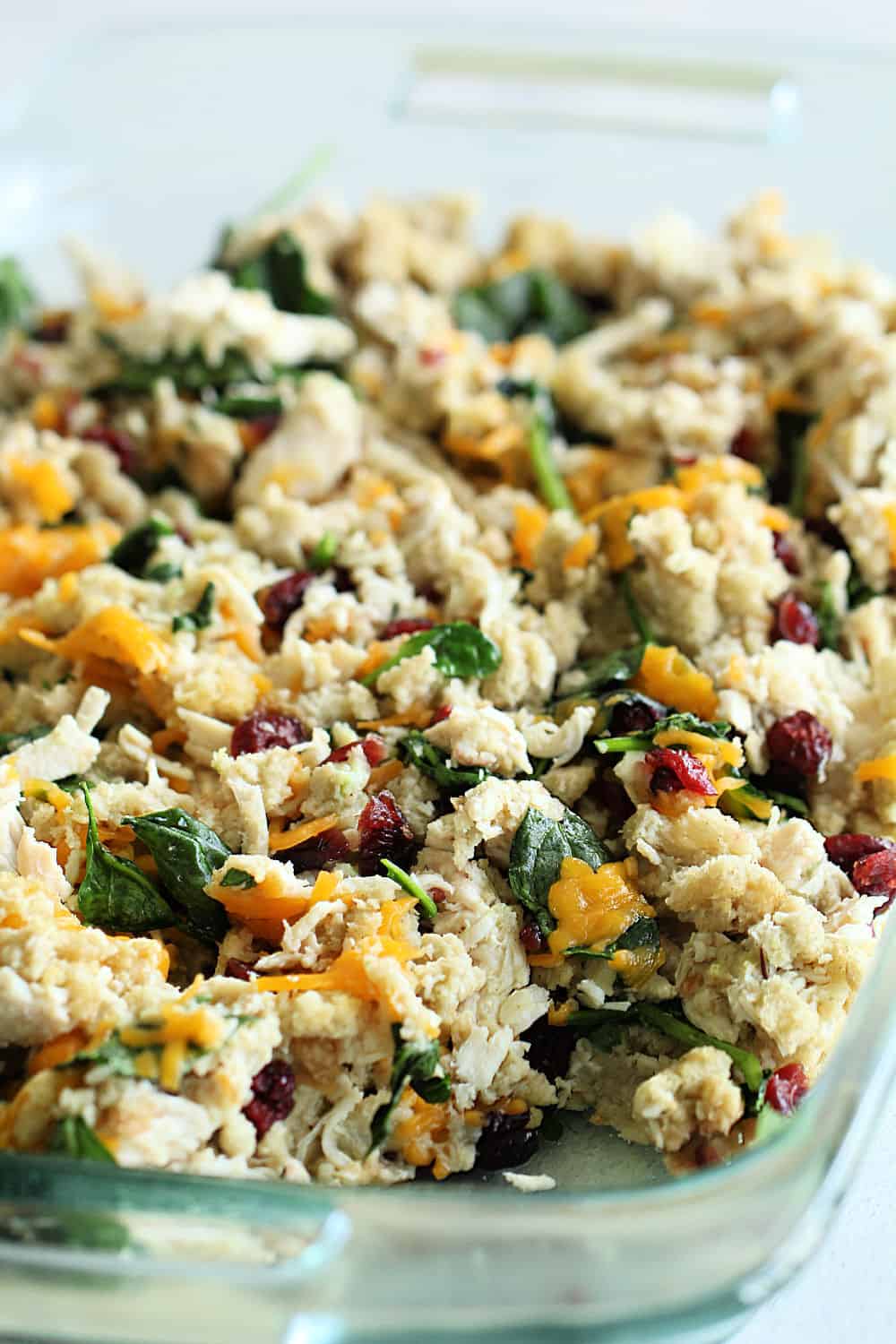 The best part about Thanksgiving is the leftovers! If you have leftover turkey you'll want to make this Turkey Cranberry Spinach Casserole Recipe!
It's packed with flavor and tastes so good! Here are a few other recipes we like to use with our Thanksgiving leftovers, this Turkey Enchiladas Recipe, Turkey Cranberry Wrap Recipe, and this Turkey Corn Chowder Recipe!
Ingredients needed to make this Turkey Cranberry Spinach Casserole:
1 can (14.5 ounces) chicken broth
3 Tablespoons butter
3 cups stuffing mix
3 cups cooked and cubed (or shredded) turkey
2 cups fresh baby spinach, roughly chopped
1/2 cup dried cranberries
3/4 cup shredded cheddar cheese