This Cheesy Chicken Broccoli Casserole is a family favorite - we also call it Chicken Divan at our house. It is so simple to make: add broccoli and chicken to a creamy sauce, top with cheese and serve over cooked rice or potatoes.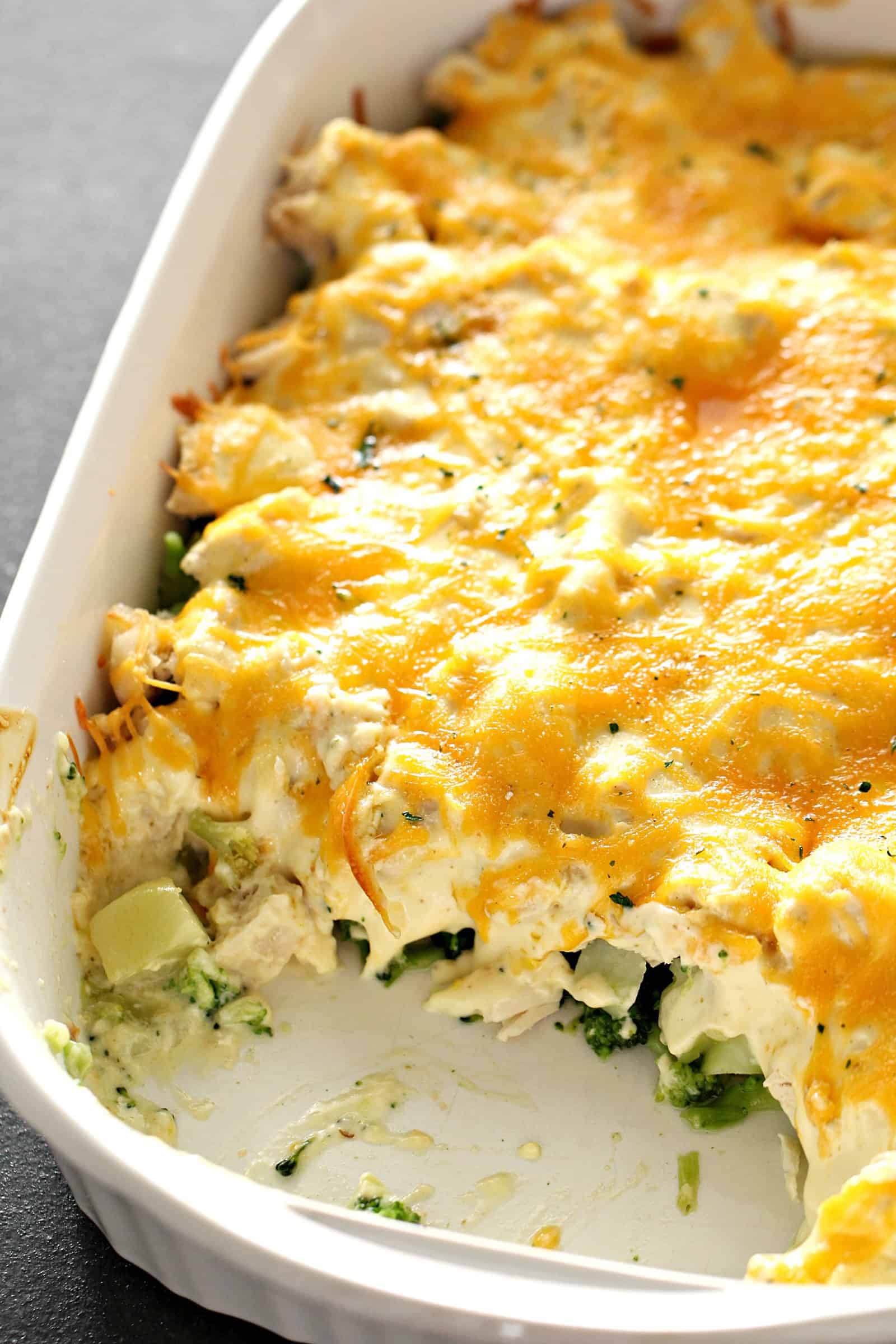 Our mom made this Easy Chicken Broccoli Casserole recipe often for Sunday dinner and whenever I smell it cooking, it always takes me back to her kitchen on a peaceful Sunday afternoon. We would request it all the time.
There are some recipes on our blog that are tried-and-true favorites from our childhood and Mom's easy chicken broccoli casserole (chicken divan) is one of them.
If you have picky eaters who don't love vegetables, this is a recipe that you need to try. The cheesy sauce mixed with the cooked broccoli is pretty delicious.
Make sure you have these ingredients to make Mom's Easy Chicken Broccoli Casserole:
Fresh mushrooms
Provolone cheese
Use 1/2 cup sour cream in place of half of the mayonnaise
Water chestnuts
Cream of Broccoli soup instead of Cream of Chicken soup
Cheddar cheese soup instead of Cream of Chicken soup
Top with French fried onions instead of bread crumbs
Top with corn flakes instead of bread crumbs. We always serve this casserole with baked potatoes, but it's also delicious with mashed potatoes or cooked rice.
Don't forget these items too: