Think of your favorite sloppy joe mix with your favorite cornbread and then put it all together. That is exactly what you are going to get with this amazing cornbread sloppy joe casserole recipe.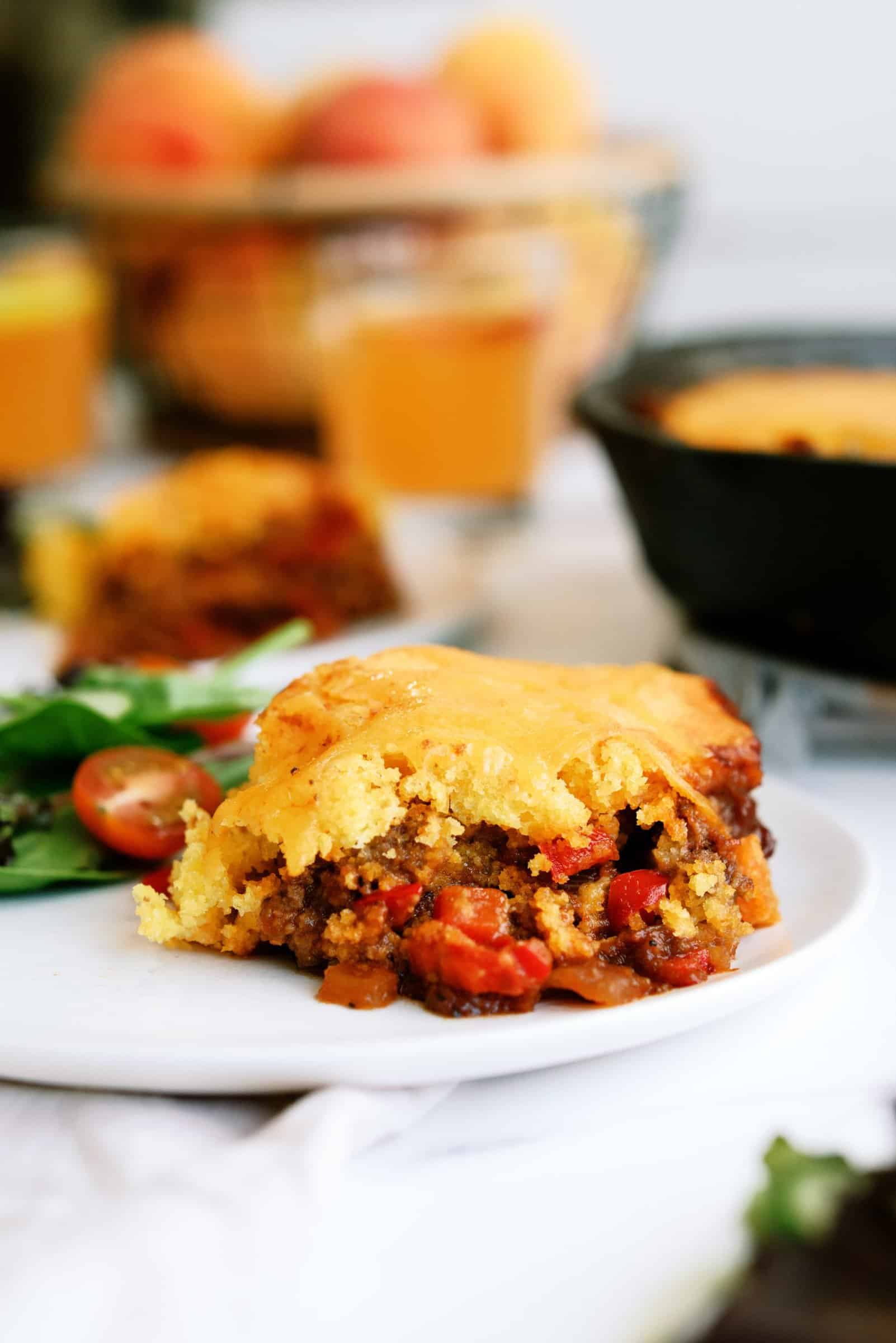 When I was little my mom would cook all sorts of different casseroles, and now as a mom, I completely understand why! You can get all of your major food groups normally into one dish. Pop it in the oven and you are good to go.
One of my kids' favorite meals is sloppy Joes. They never complain when I make it. But, let's be real, we can only eat sloppy Joes so many times a month. Hahaha.
So, we tried putting it all together and this beautiful casserole creation was born. My kids are happy and I get to eat something *slightly* different. Talk about a win win situation!
If I want to dress up the meal a little bit I would pair it with either our Parmesan Lemon Asparagus, Slow Cooker Creamy Macaroni and Cheese, or our Cheesy Zucchini Sticks.
Below are lists of everything you need for this cornbread topped casserole recipe, then make sure to keep reading for the directions!
Ingredients for cornbread casserole with jiffy mix:
Ground beef

Red onion

Red bell pepper

Brown sugar

Red wine vinegar

BBQ seasoning

Worcestershire sauce

Tomato sauce

Box of Jiffy corn muffin mix (like

THESE

ones)

Egg

Vegetable oil

Milk

Shredded cheddar cheese
While using a box of jiffy mix is super easy and convenient, if you want to make your own cornbread from scratch you could make this Jiffy corn muffin mix copycat recipe from Food and use that in place of the box in the recipe.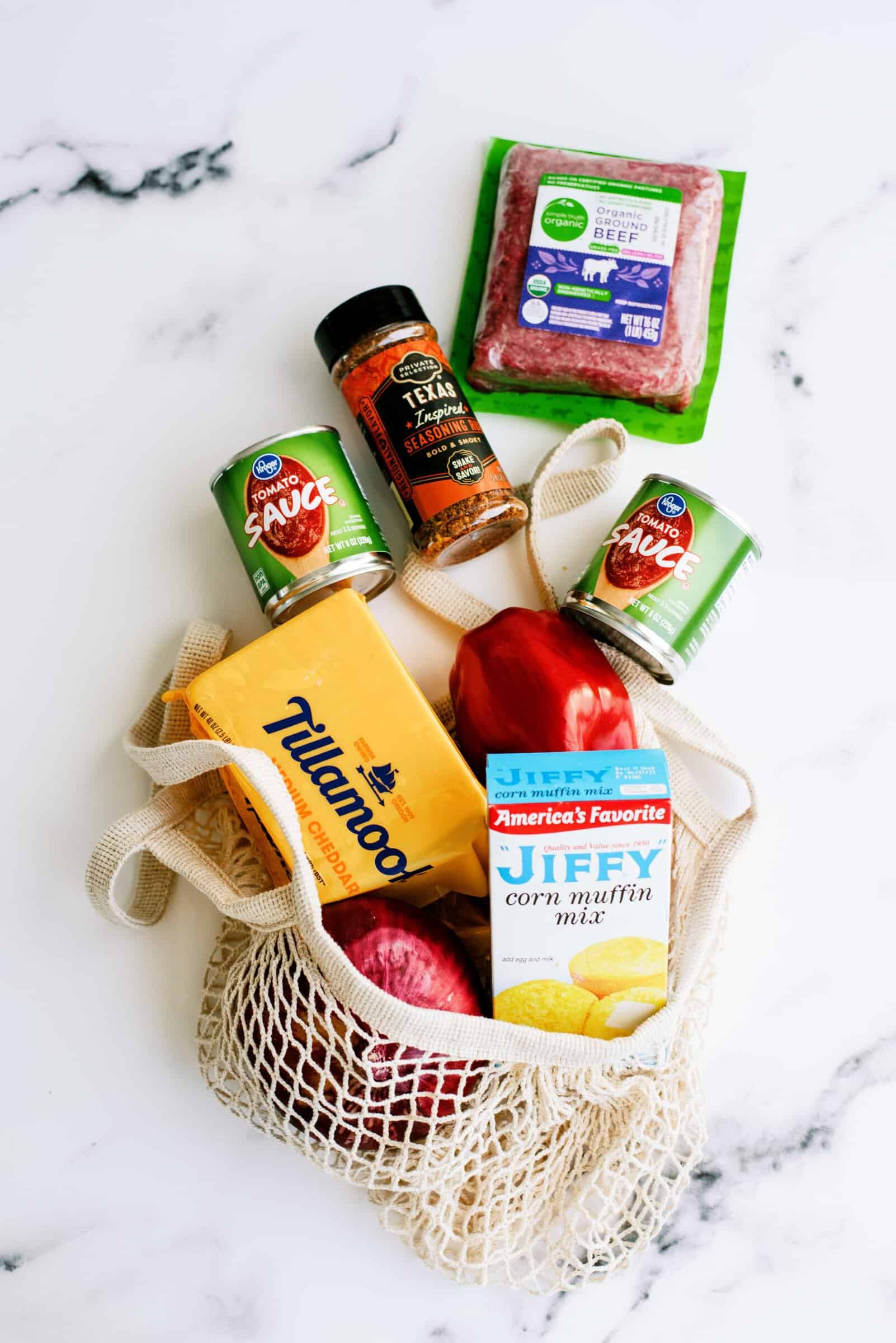 Remember to have these items too!
Large skillet

Medium mixing bowl

Rubber spatula

Small mixing bowl

8 x 8 inch baking dish (

THIS

one works great)