A different take on your normal beef casserole. Our beef and noodle casserole recipe has all the delicious noodles, tomato sauce, and is super creamy and cheesy!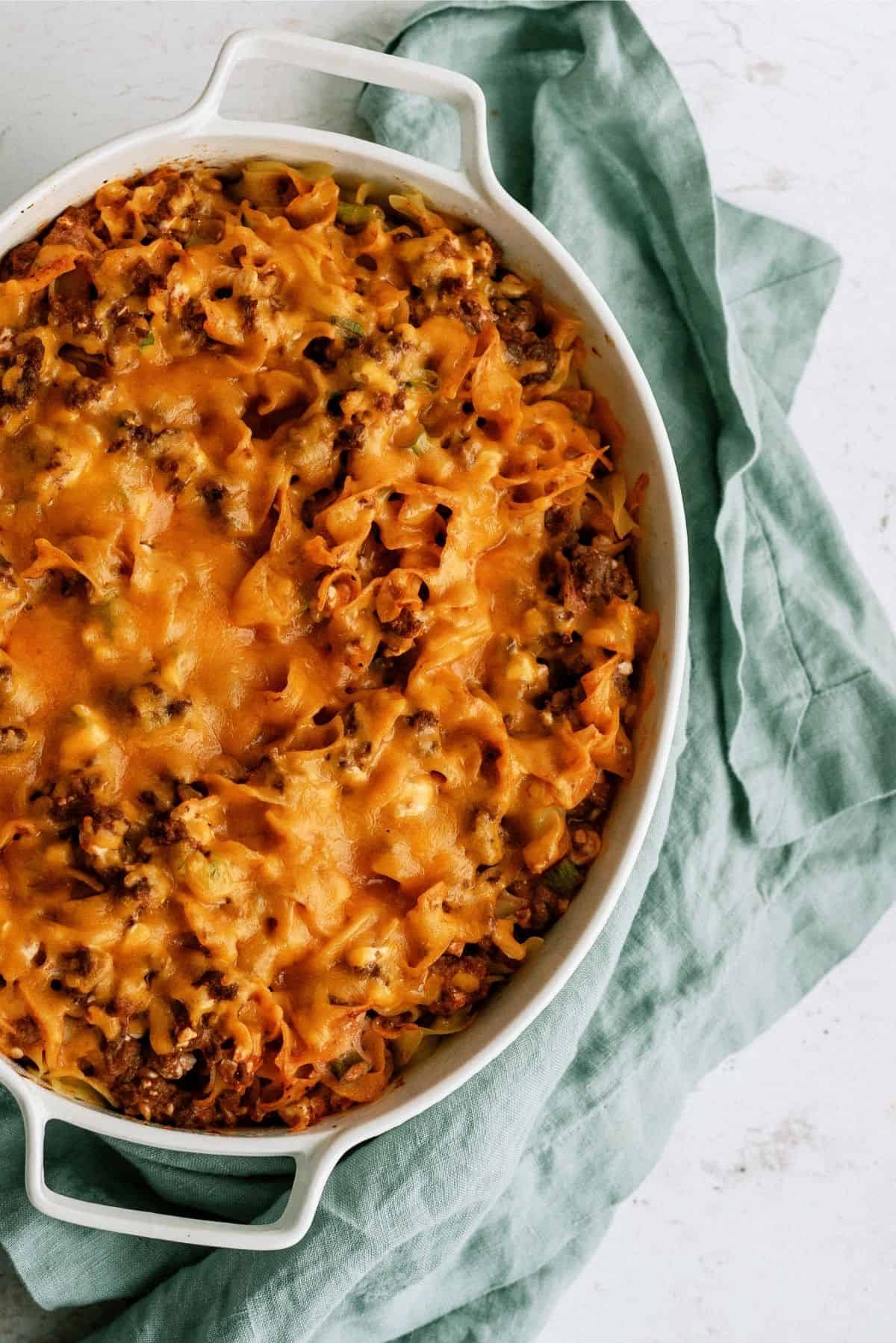 When I became a mom, casseroles seemed to find their way into my meal planning, and this beef and noodle casserole recipe is no exception. Casseroles are budget-friendly recipes and perfect for weeknights.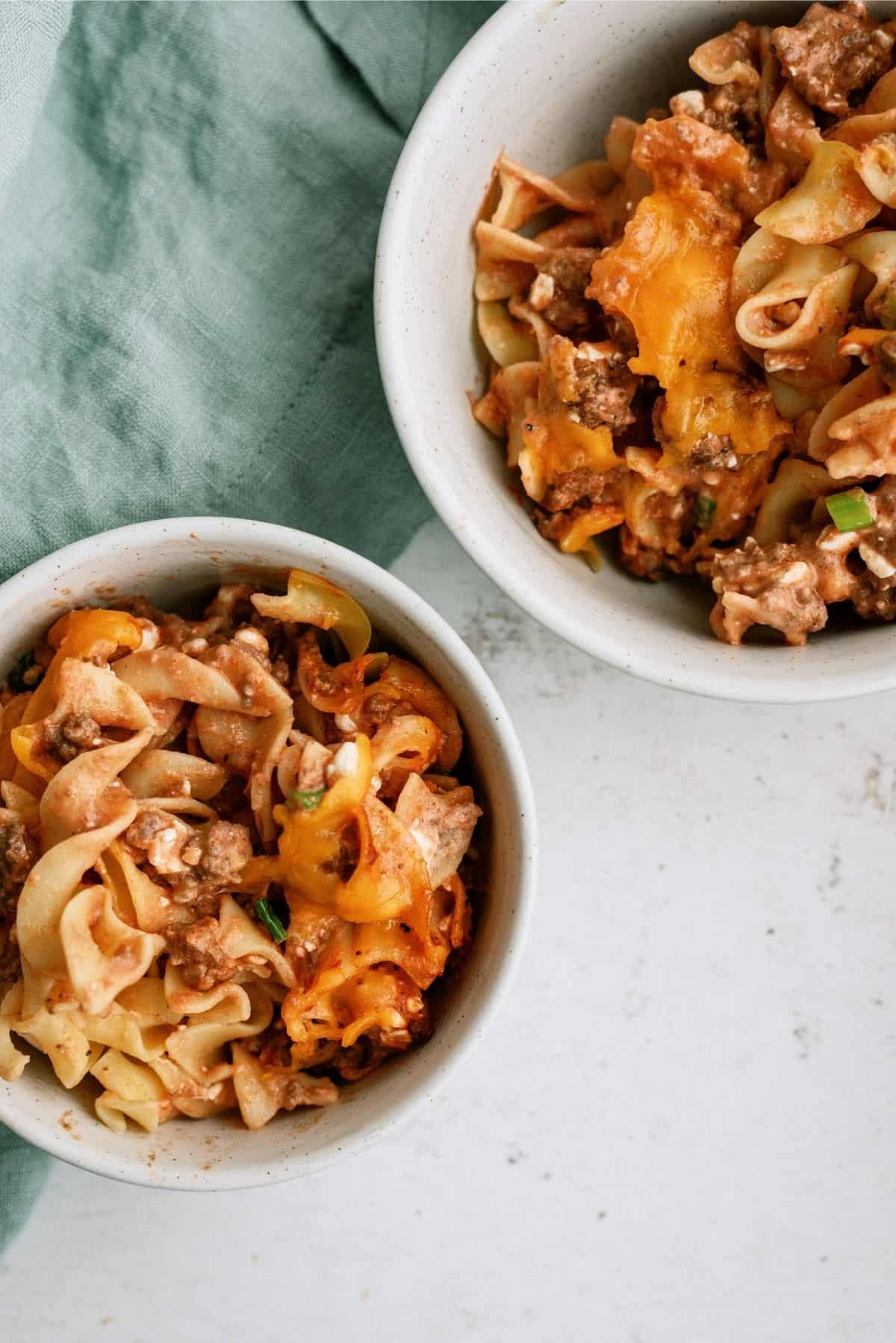 This ground beef casserole recipe is a little different. It is a casserole recipe without canned cream of soup something or other.
I never really realized how often most casseroles use cream of soup for a base. I would say at least half of them do!
Beef and noodle casserole is an easy family dinner recipe you can make on your busier nights of the week.
Especially if you have a smaller family, you'll have plenty for leftovers, and if you have a larger family you might not even have to double this recipe unless you do want leftovers
You can also make this with some of our favorite sides like Instant Pot Steamed Vegetables, Best Italian Roasted Vegetables, or of course, this casserole is always great with Sheet Pan Garlic Bread.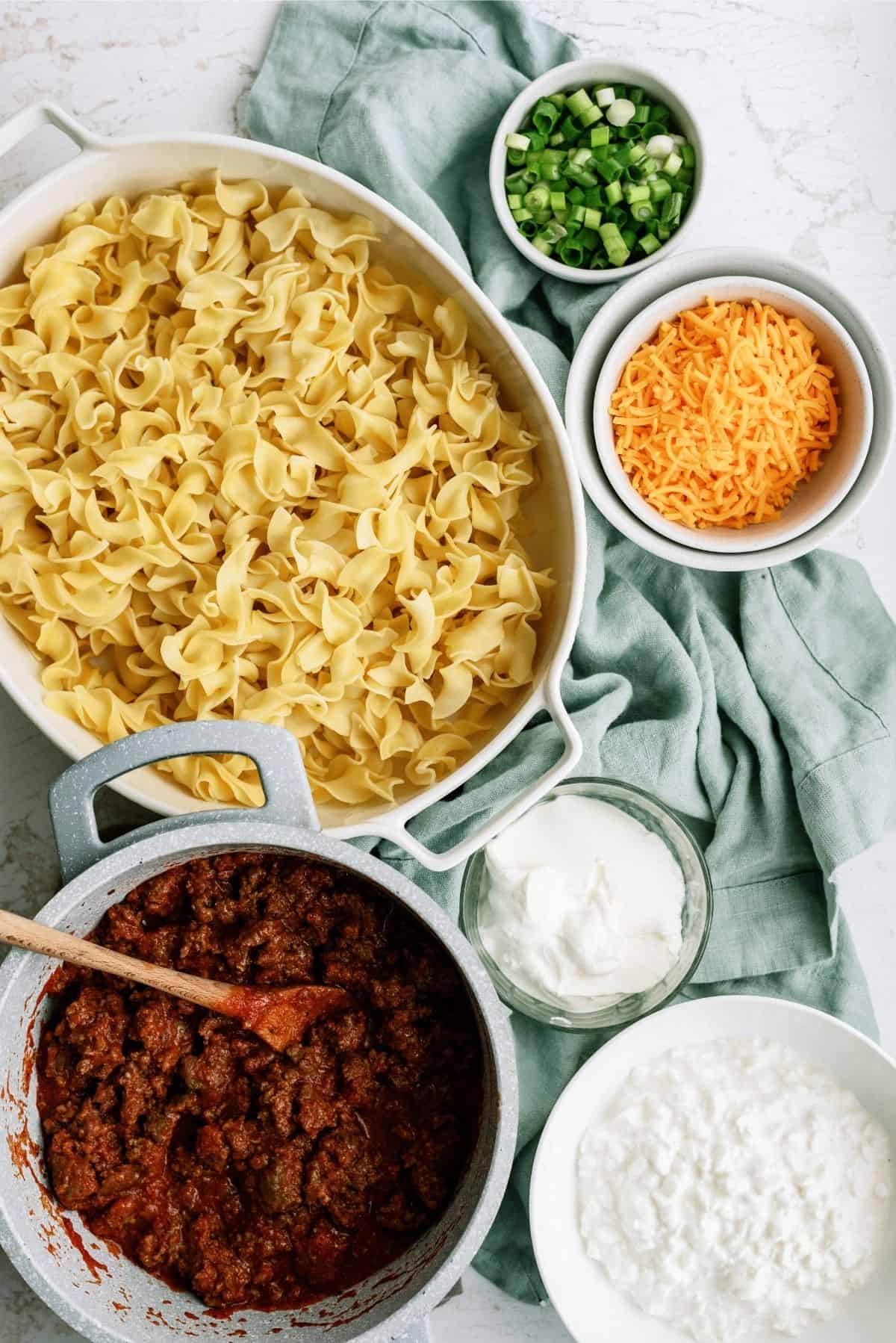 Ingredients Needed For This Beef and Noodle Casserole Recipe:
Wide egg noodles
Ground beef
Garlic salt
Salt
Pepper
Tomato sauce
Sour cream
Small curd cottage cheese
Diced green onions
Sharp cheddar cheese
How To Make This Beef and Noodle Casserole Recipe:
Begin by preheating the oven to 350 degrees.
Then, boil water and cook the egg noodles according to the directions on the packaging.
Once the noodles are done, rinse them in cold water to stop the cooking process, then drain them.
While the noodles are cooking, take the ground beef and brown it in a pan with garlic salt, salt, and pepper.
After all the beef is browned, drain the grease from the pan.
Next, add in the tomato sauce and let the meat simmer for 5 minutes over low heat.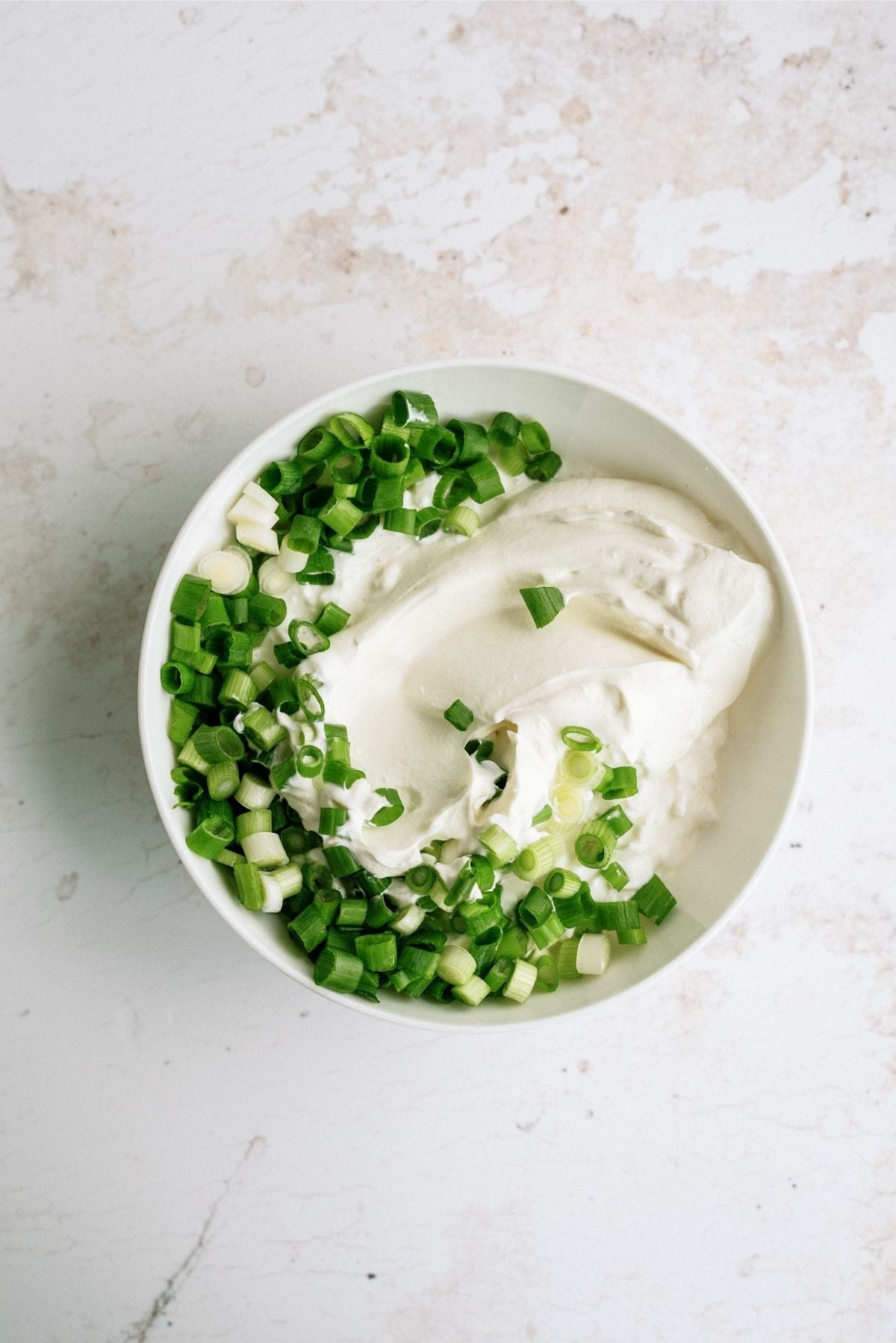 In another mixing bowl, mix together the sour cream, cottage cheese, and the diced green onion together.
Once it's all mixed together, add in the sour cream mixture to the rest of the meat and mix it all in.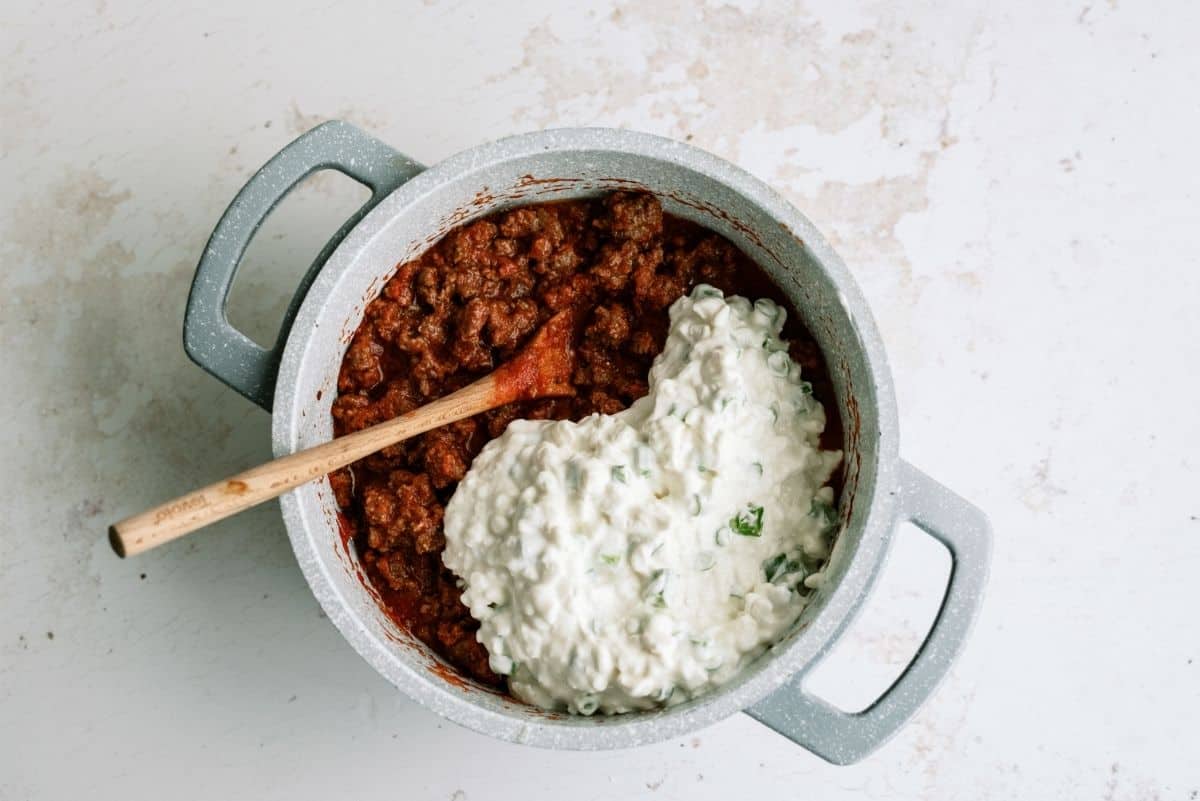 Now, place the noodles and the creamy meat mixture in a 9×13 inch baking pan that has been sprayed with nonstick cooking spray.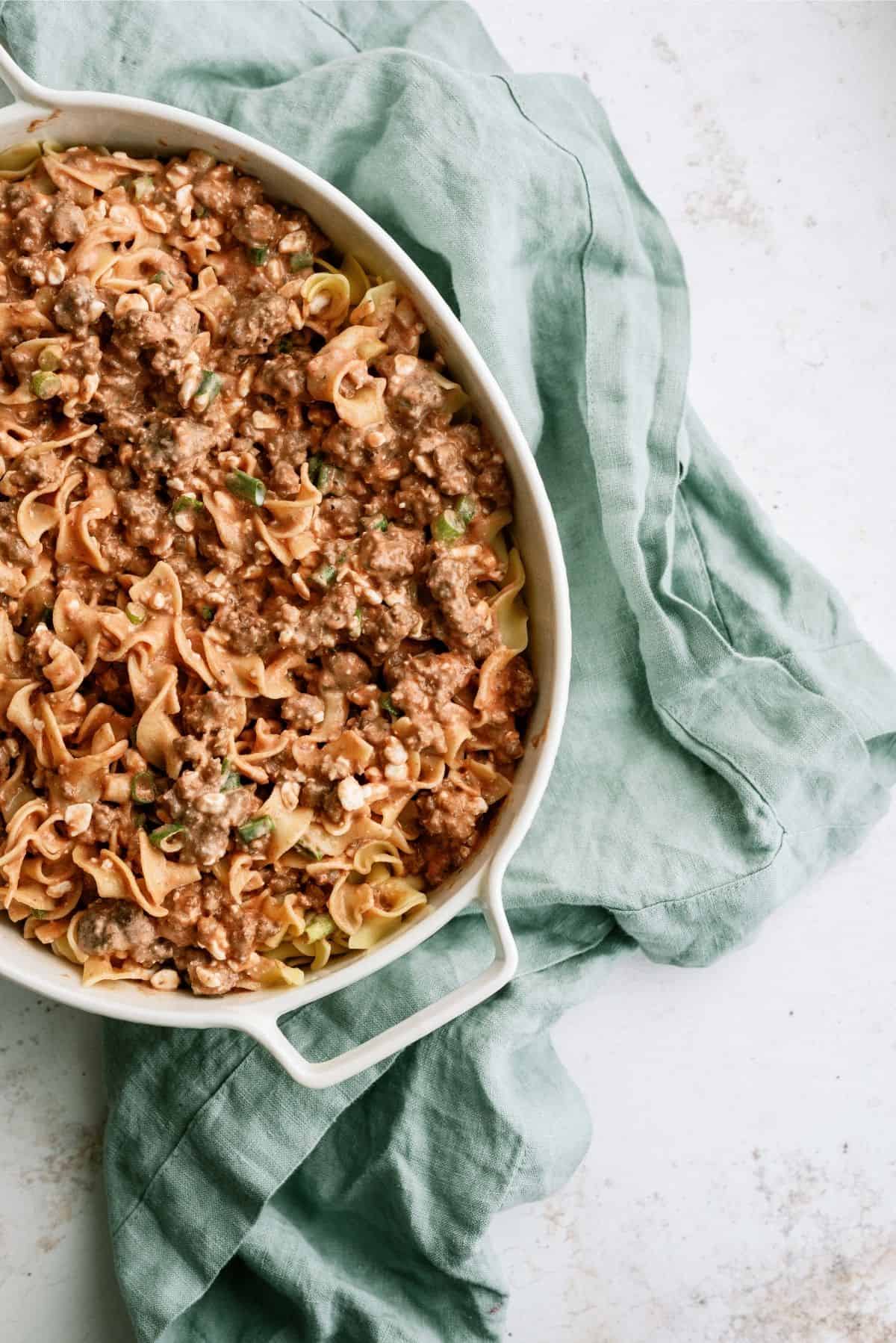 Then, top the casserole with shredded cheese and bake it uncovered for about 20-25 minutes.
Once the timer is done, pull it out and serve it with your favorite sides!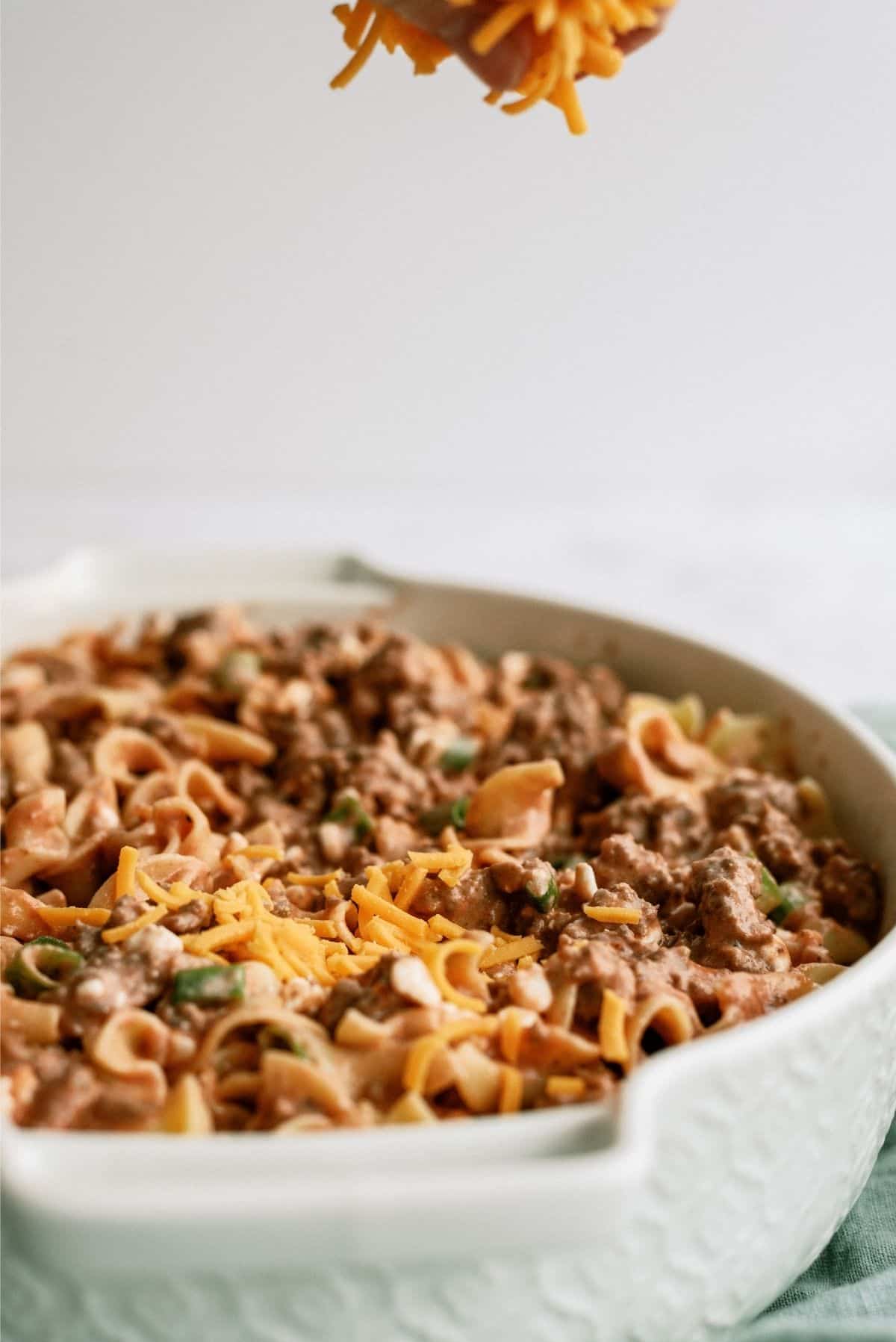 To Make This Ground Beef Casserole Recipe You Will Need:
9×13 inch baking pan
Skillet (THIS is a great one!)
Medium mixing bowl
Spatula
Nonstick cooking spray