Ritz cracker chicken casserole recipe produces one tasty, creamy, crunchy, and tender chicken breast entree! Enjoy this fun take on a breaded chicken breast and add it to your list of great comfort food. Check out the bottom of the post for more easy family favorite recipes!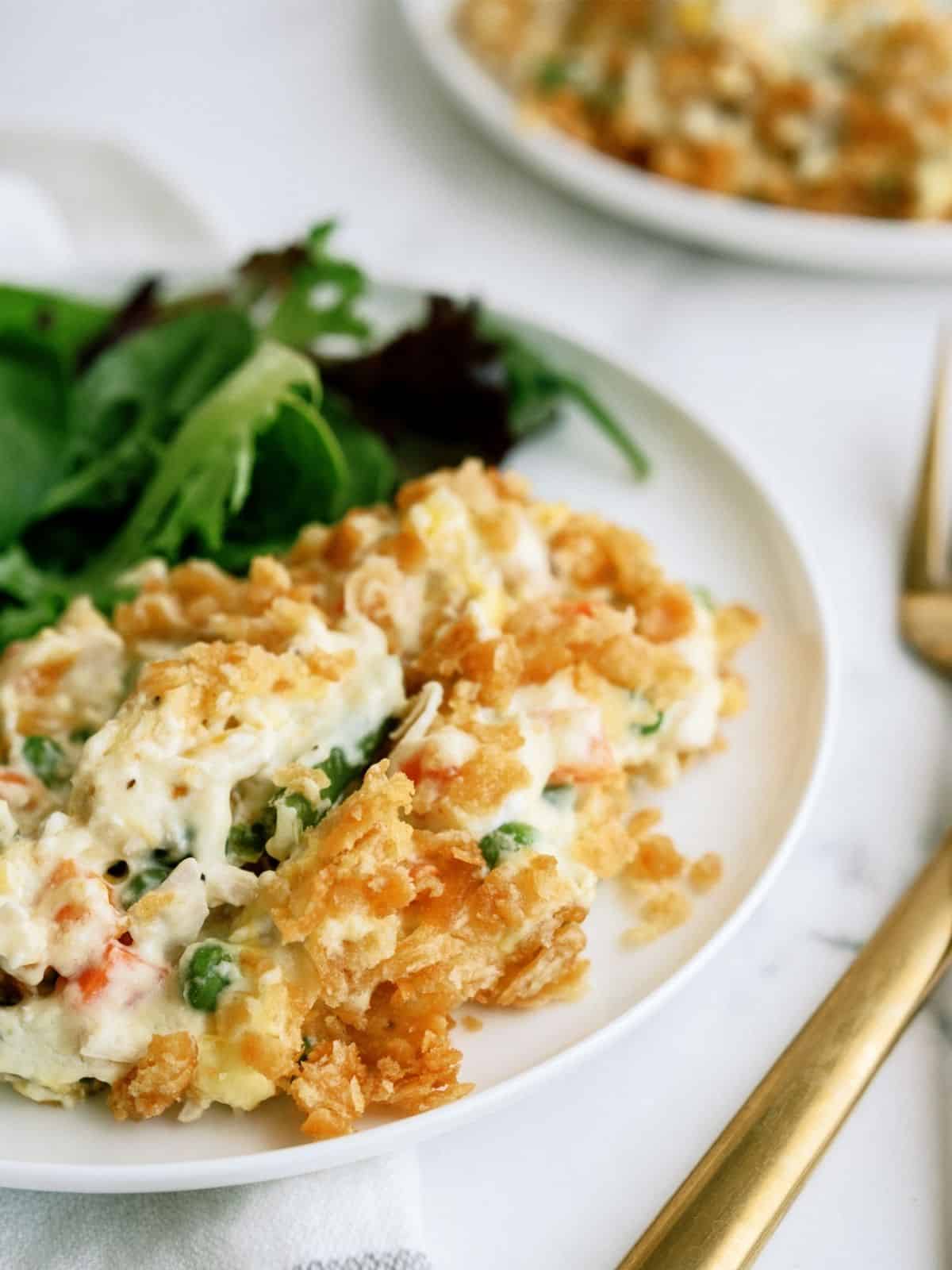 This delicious ritz cracker chicken casserole recipe is a play on one of our more popular meals, Slow Cooker Ritz Chicken recipe. This is the baked version, and it is delicious!!! The buttery Ritz cracker topping is the best part in our opinion.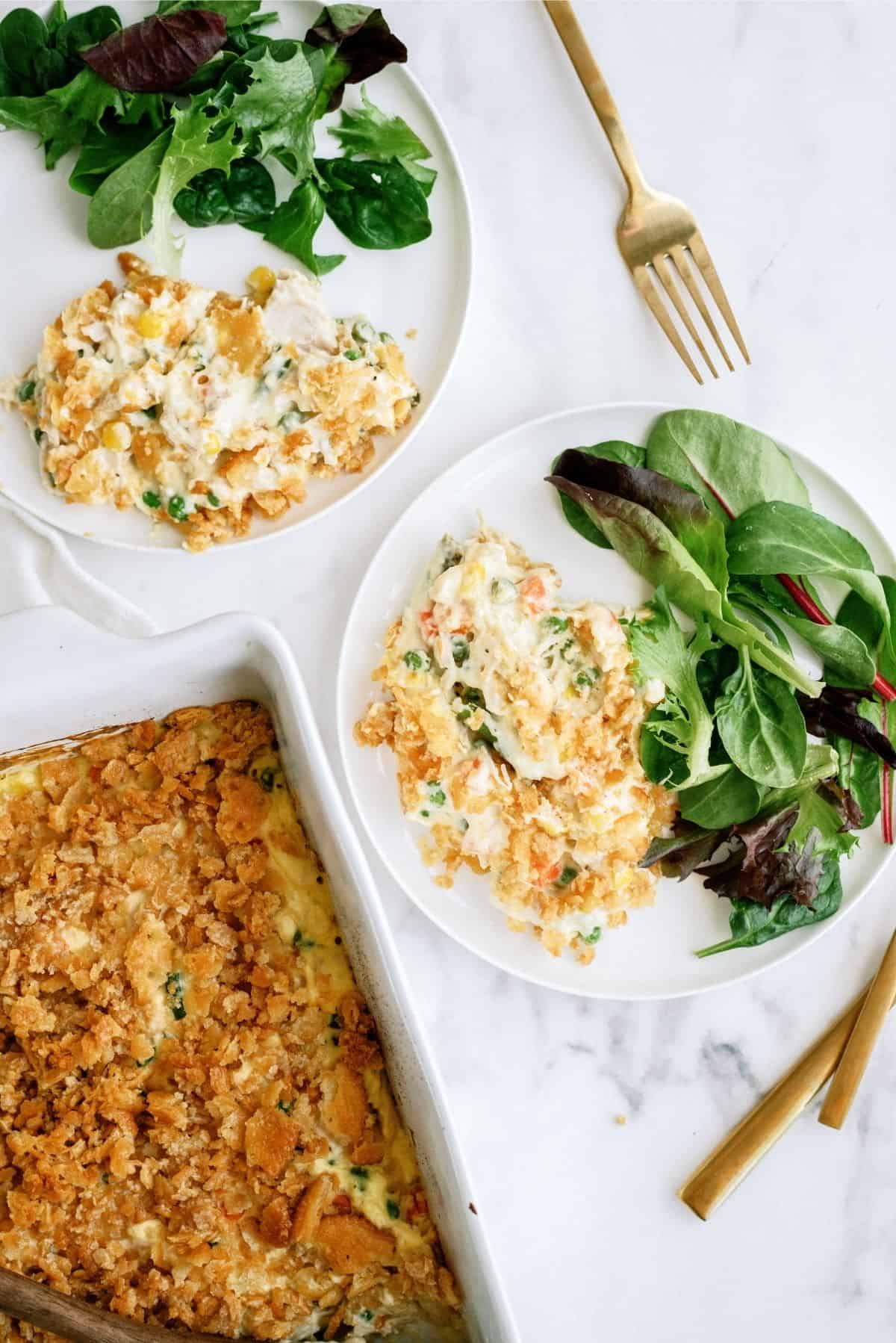 Ritz chicken casserole is an easy casserole recipe. It is one of my go-to meals for a busy week since it is easy to put together. Plus it is a great meal for a budget-friendly dinner recipe– you won't be over-spending at the grocery store this week. The best way to make chicken casserole recipes is to keep it simple, which is exactly what this recipe is! This is also a great option if you're looking for something to make with your leftover chicken or cream of mushroom soup in the back of your pantry.
After you try this recipe you can make this one of your favorite family dinner recipes too! Our kids love the delicious crunchy crust the ritz crackers make.
Be sure to try some of our delicious side that would go great with this casserole recipe. We love making either Instant Pot Baked Sweet Potatoes, the Best Air Fryer Zucchini Fries, and a delicious Creamy Grape Salad!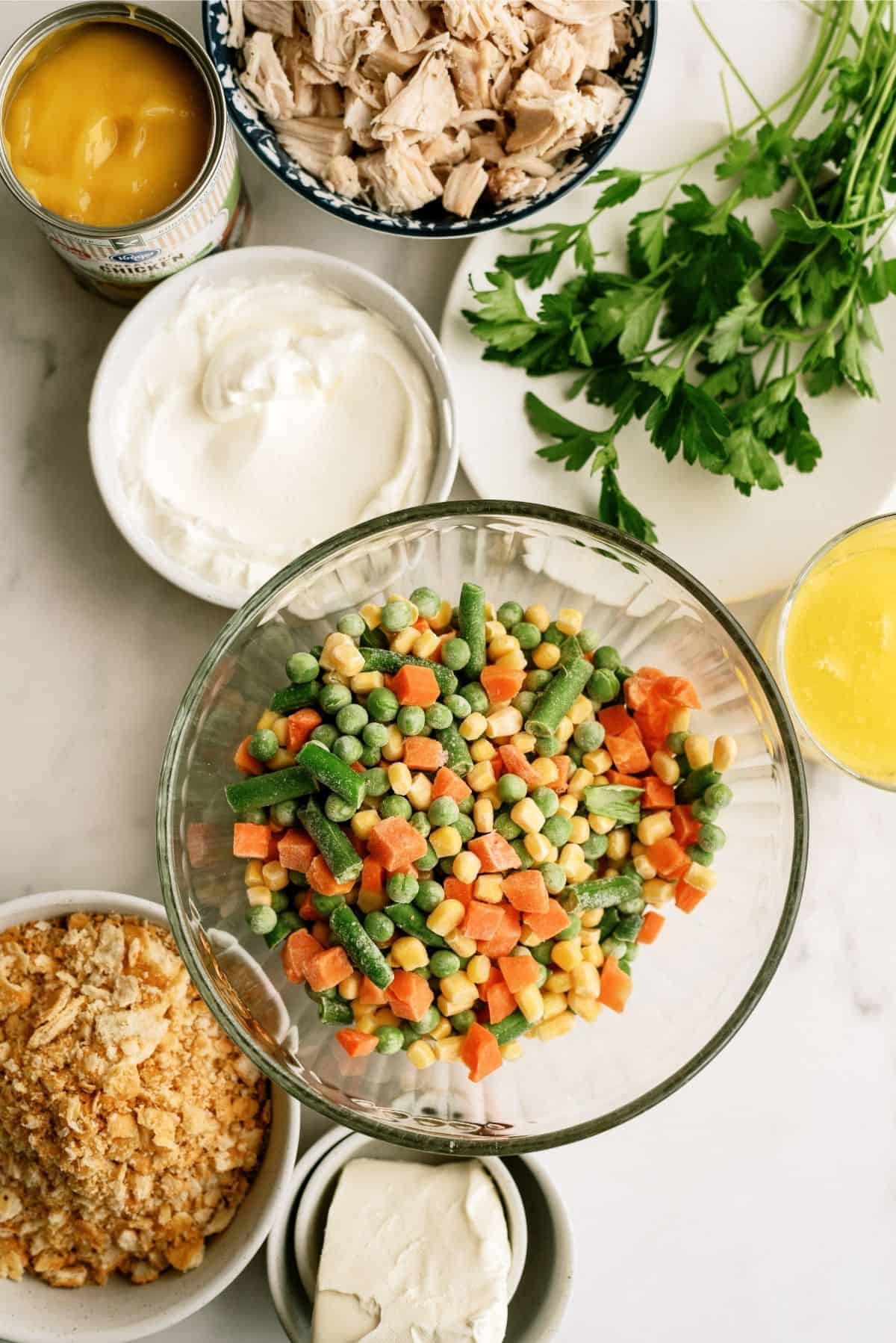 Ingredients Needed For Our Ritz Cracker Chicken Casserole Recipe:
Condensed cream of chicken soup
Sour cream
Cream cheese
Onion powder
Salt
Pepper
Frozen mixed vegetables
Chicken breasts
Ritz crackers
Butter
Fresh parsley
How To Make Our Ritz Cracker Chicken Casserole Recipe:
Begin by preheating the oven to 350 degrees. Then, spray a 9×13 pan with nonstick cooking spray and set it aside for later.
Then, in a large mixing bowl, mix together the condensed cream of chicken soup, sour cream, softened cream cheese, onion powder, salt, and pepper with a spatula until everything is combined.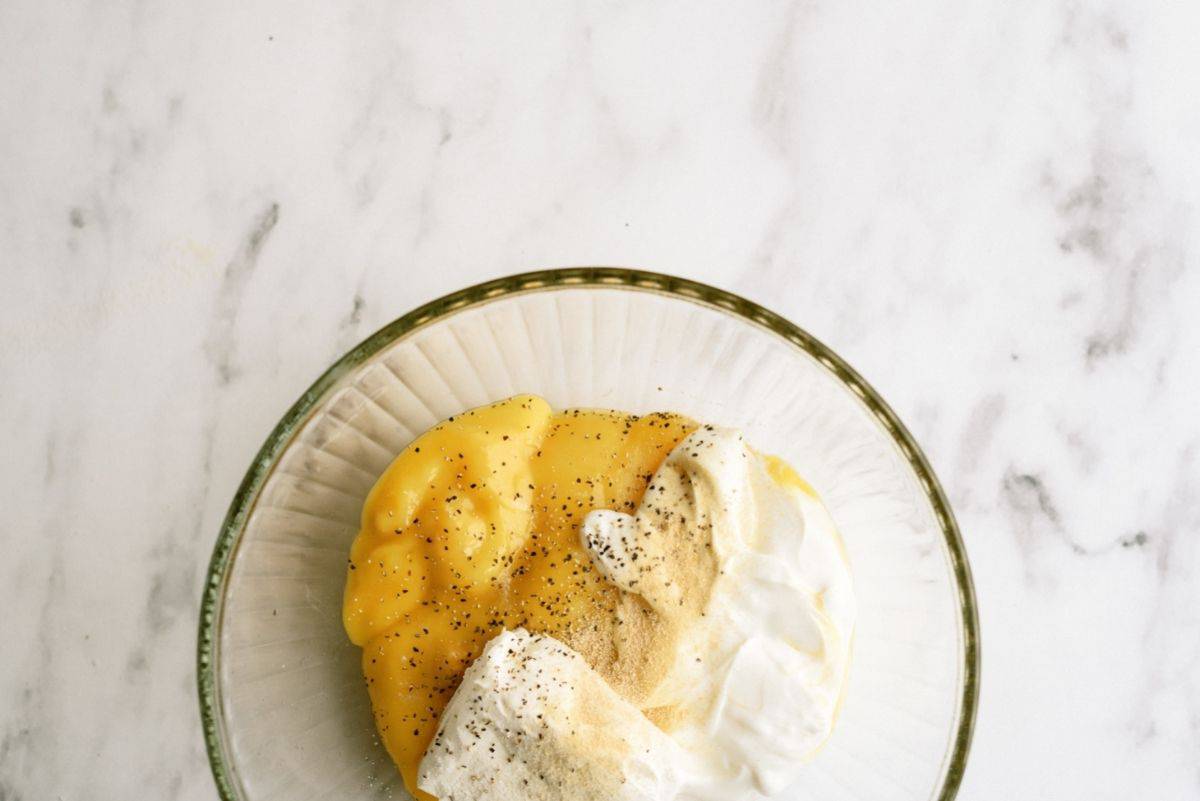 Once all the cream sauce has been mixed together, add in the frozen mixed vegetables and chicken to coat them in the sauce.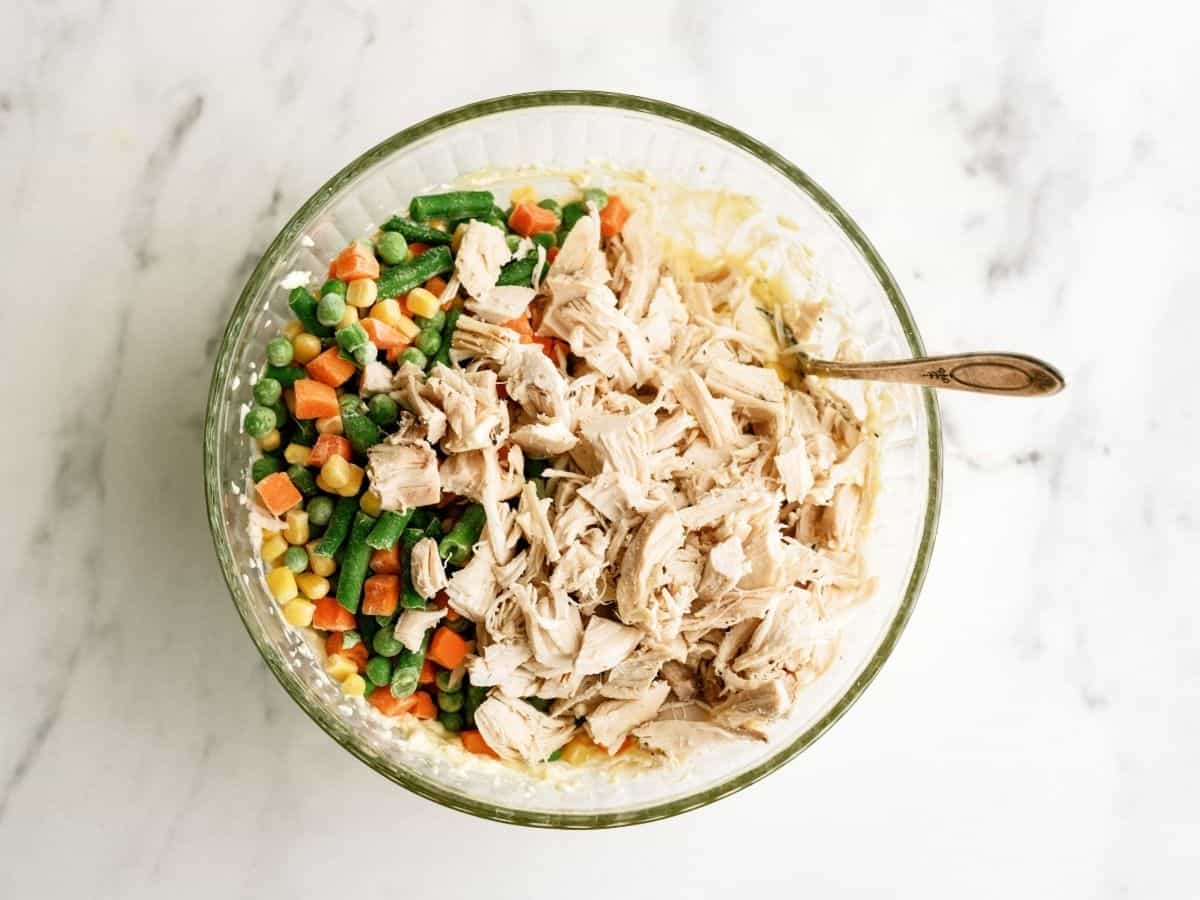 When the chicken has been prepared, pour the chicken and vegetables into the 9×13 inch pan and spread it out evenly. You can use a large rotisserie chicken if you're looking to make this on your busy nights.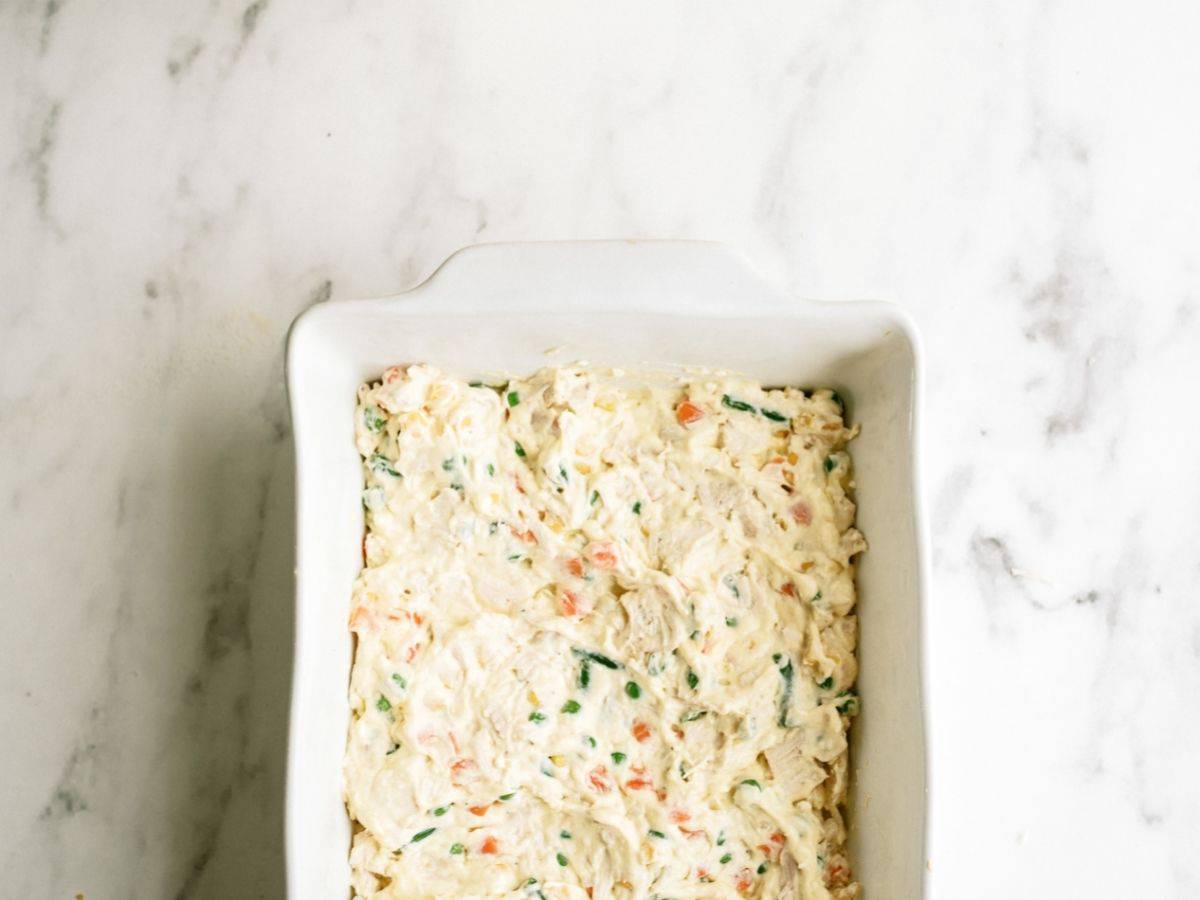 Now, in a small microwave safe mixing bowl, melt butter in the microwave, and then add in the crushed crackers and mix it all together. 
Then, sprinkle the cracker mixture over top of the chicken and vegetables.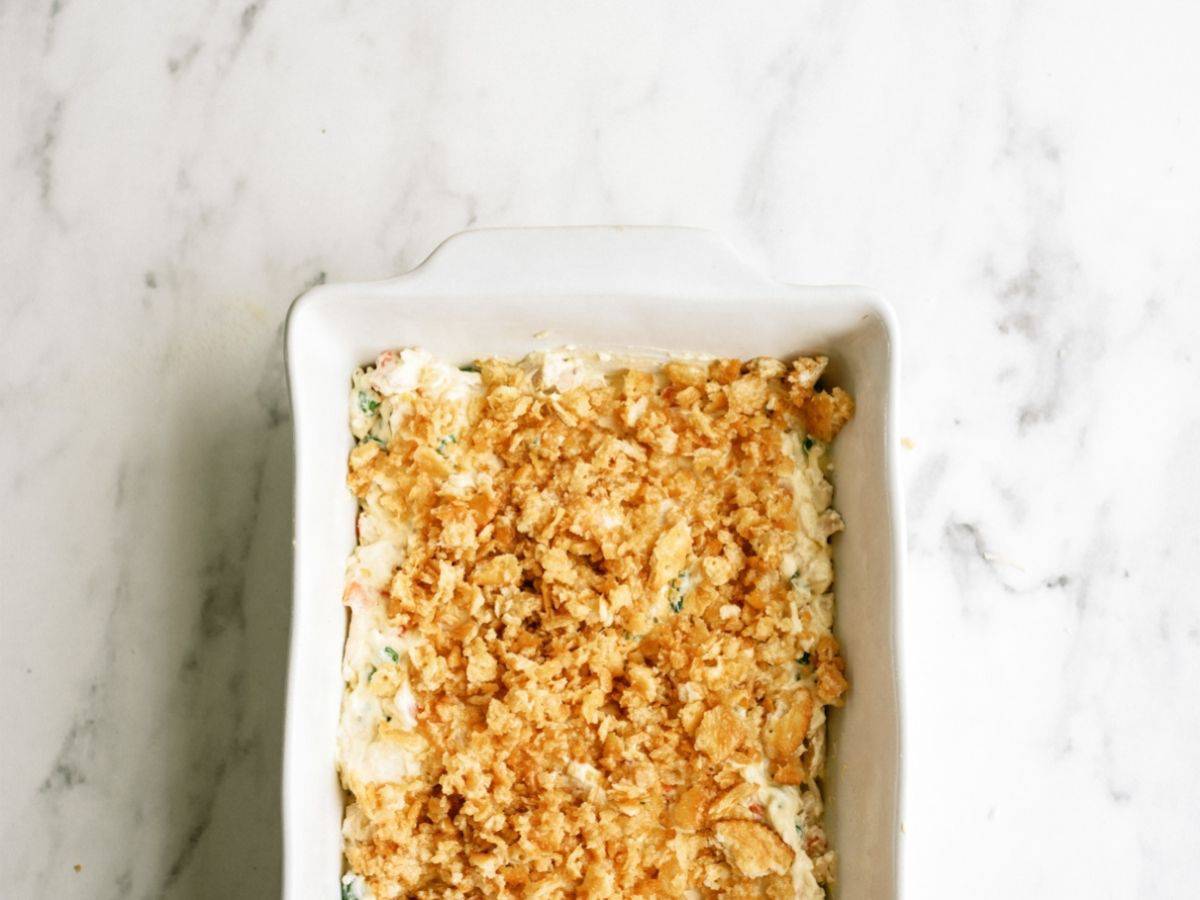 Next, bake it in the oven for 30-35 minutes uncovered and then top it with fresh parsley and then serve, and enjoy!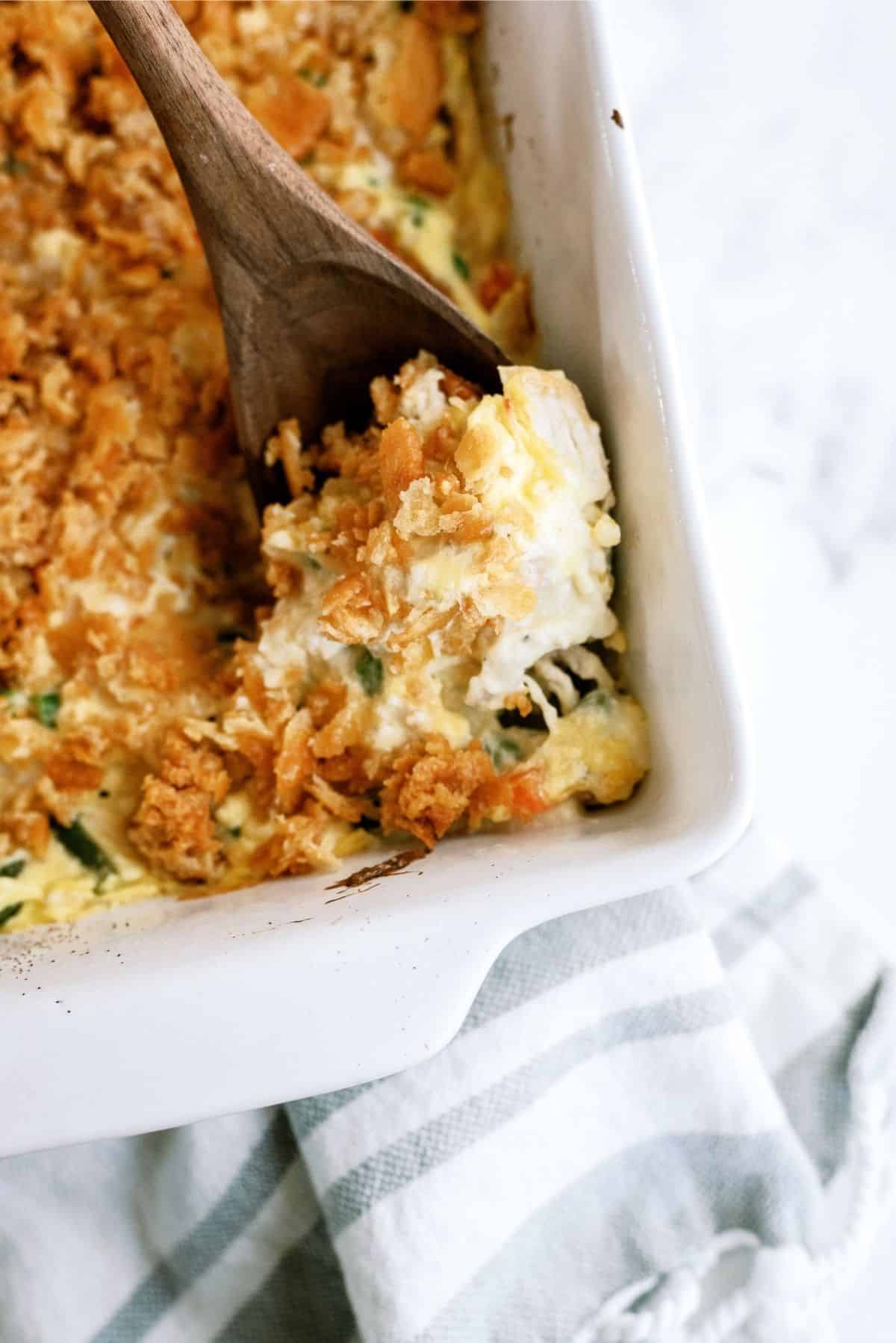 To Make This Ritz Chicken Casserole You Will Need:
9×13 inch pan (THIS is a great one!)
Nonstick cooking spray
Large mixing bowl
Small microwave-safe bowl