This Chicken and Broccoli Alfredo Casserole is an easy recipe that takes little time to prepare and your whole family will love it!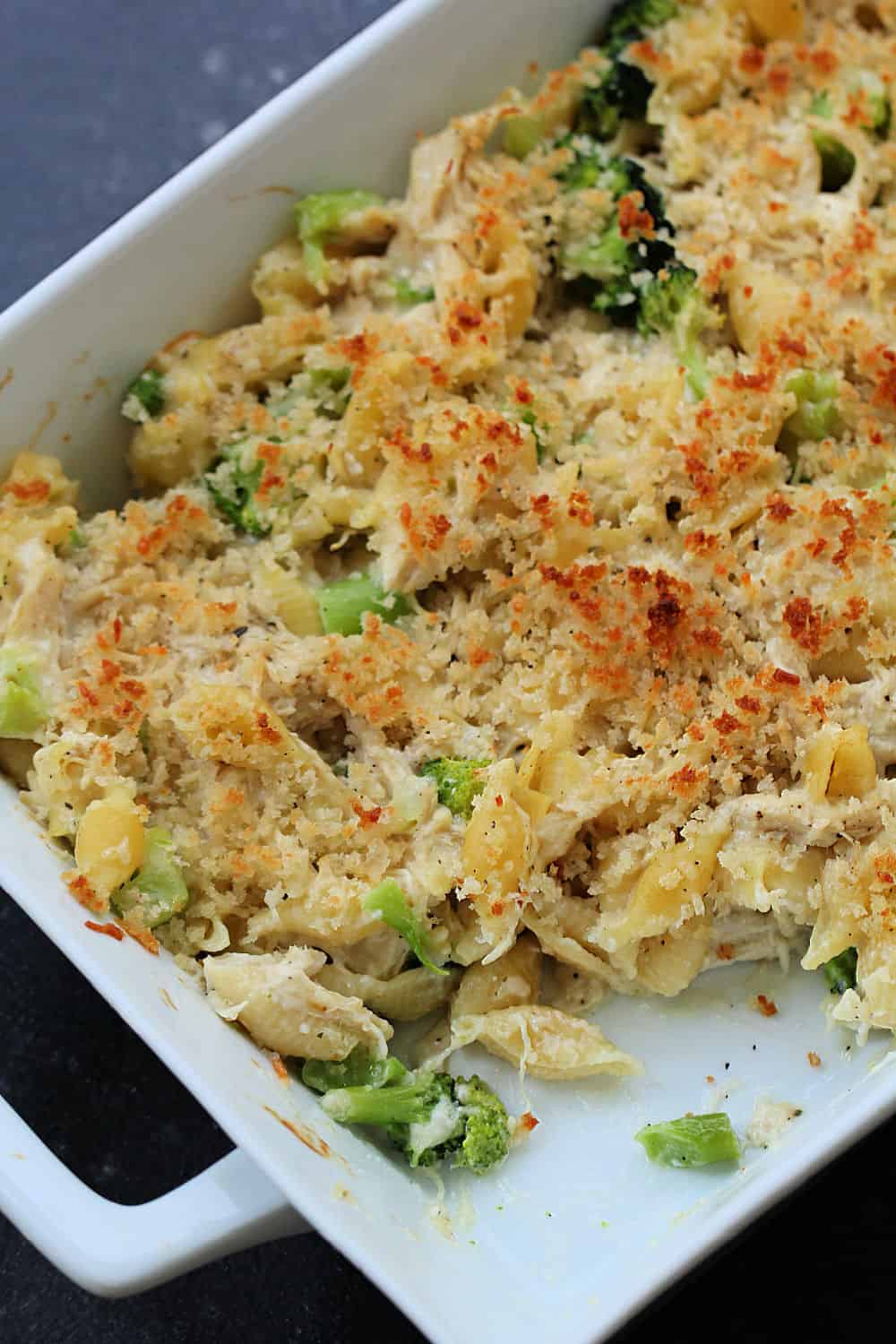 After just a couple minutes of prep work, I threw this Chicken and Broccoli Alfredo Casserole in the oven and dinner was done! They loved it, I loved it, and the challenge of what to feed my family was solved for one more day.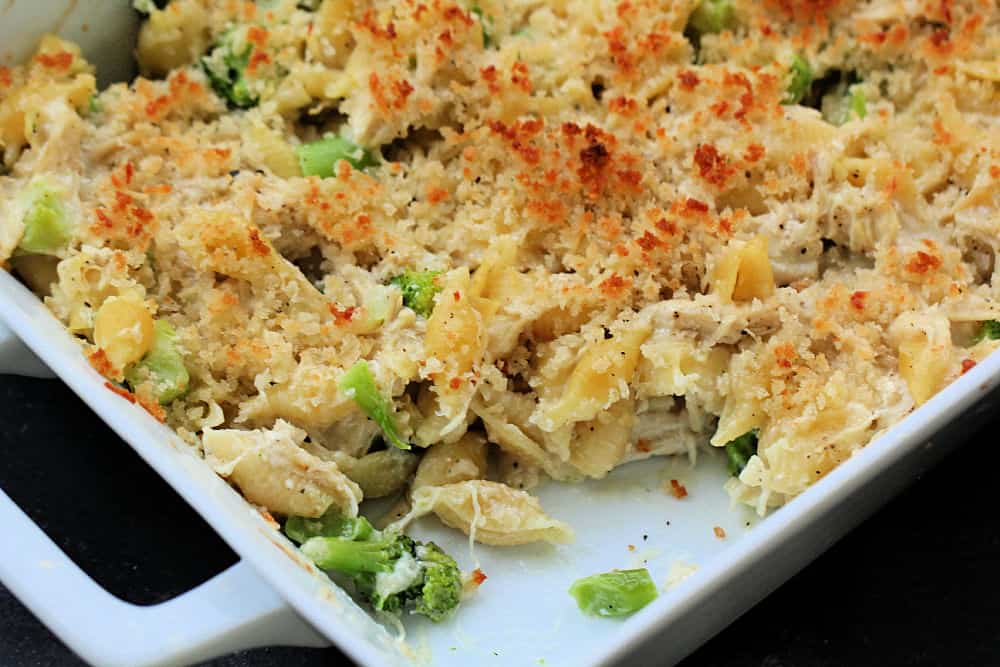 I think your family will enjoy this delicious dish too!
Coming up with meals that my kids will eat and that don't take me all day to prepare can be a challenge sometimes! And sometimes I am fresh out of ideas.
Related recipe: try another version of this recipe – Chicken Divan!
Ingredients needed for this Chicken and Broccoli Alfredo Casserole:
2 ½ cups pasta shells
2 cups broccoli chopped
1 ½ pounds boneless skinless chicken breasts cooked and diced
16 ounces Alfredo sauce
½ cup shredded Parmesan cheese
1 ½ cups shredded Mozzarella cheese
½ teaspoon garlic salt
¼ teaspoon dried basil
salt and pepper to taste
½ cup Panko Breadcrumbs
2 Tablespoons butter melted
¼ cup shredded Parmesan cheese