Chicken tetrazzini casserole is a wonderfully easy weeknight dinner that you can put together in no time. This deliciously creamy pasta casserole will be your new favorite family dinner go-to recipe!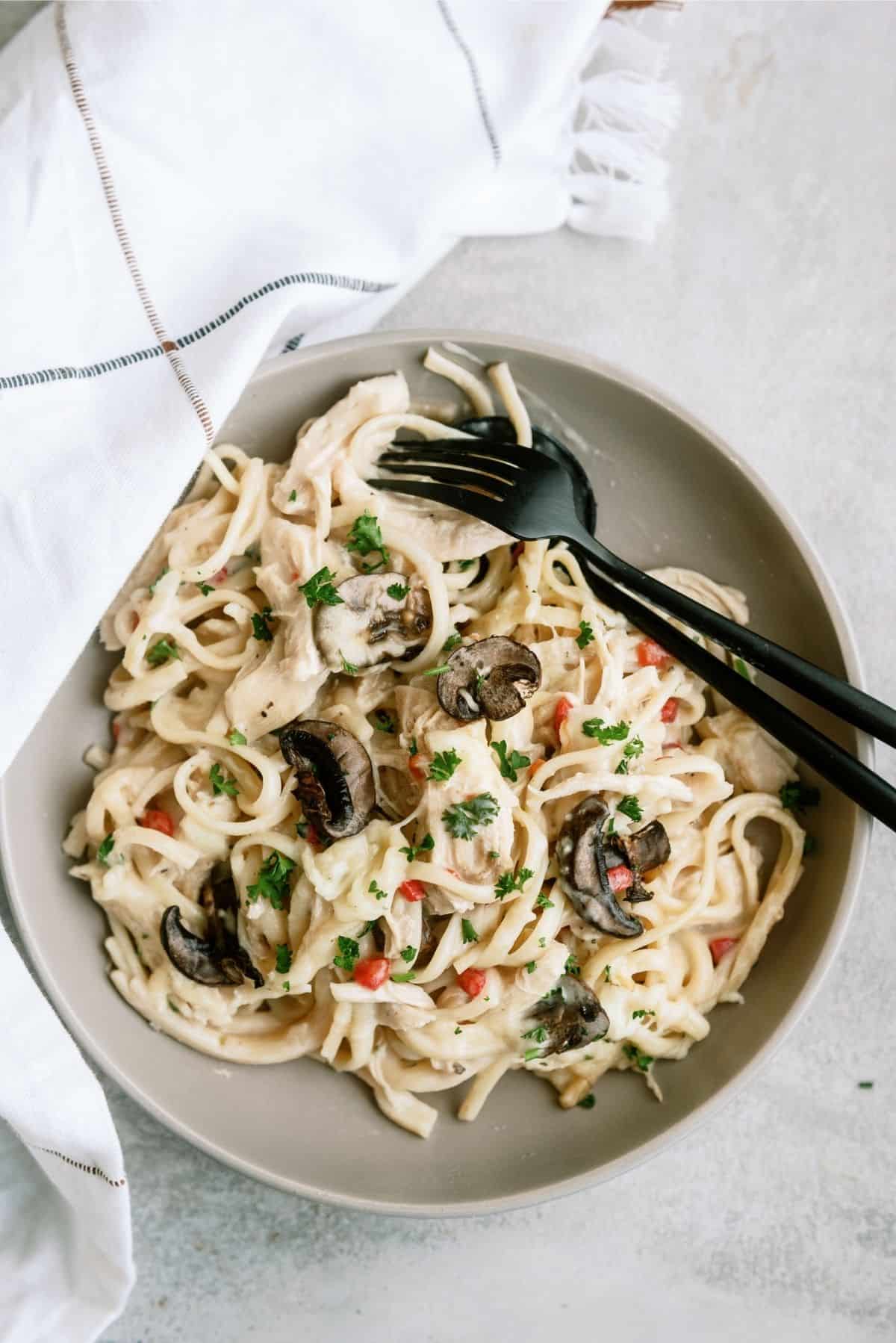 I love this chicken tetrazzini casserole. It is so full of wonderfully creamy flavor and still a hearty pasta dish that will fill you up on those cold winter nights.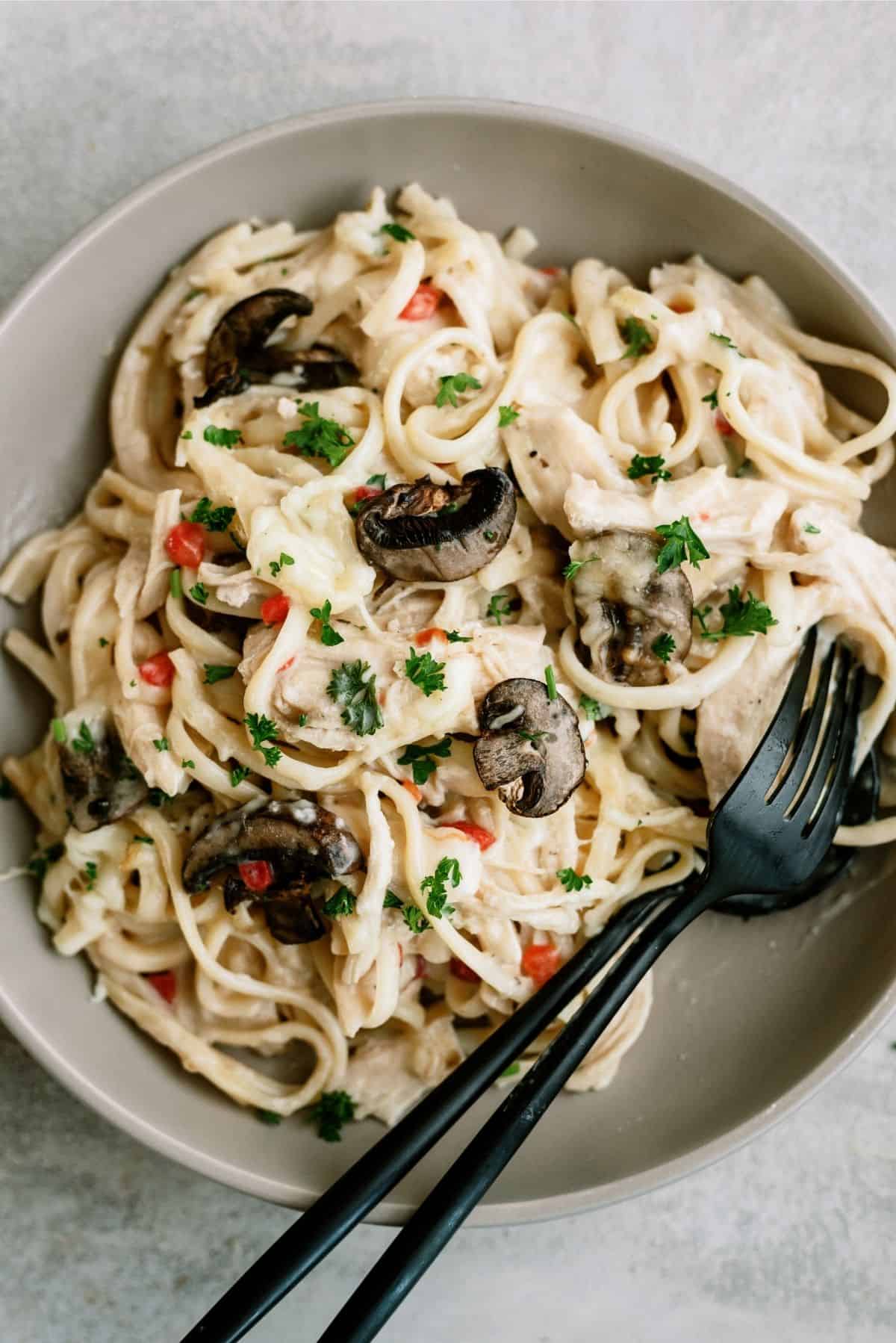 This is a great dish to make up when you have leftover chicken from another meal that you can use so it doesn't go to waste. It doesn't have to be only chicken either you can also use shredded turkey too if you have some that you froze from Thanksgiving or if you make another turkey for the upcoming holidays.
This is a great meal to make and save the leftovers for lunch the next day. I think it's even better the next day because the flavors have set in even more.
You can serve this delicious casserole with some of my favorite sides like Instant Pot Green Beans, Coconut Pecan Sweet Potatoes, and you can never go wrong with Cheesy Garlic Texas Toast to dip in the creamy sauce!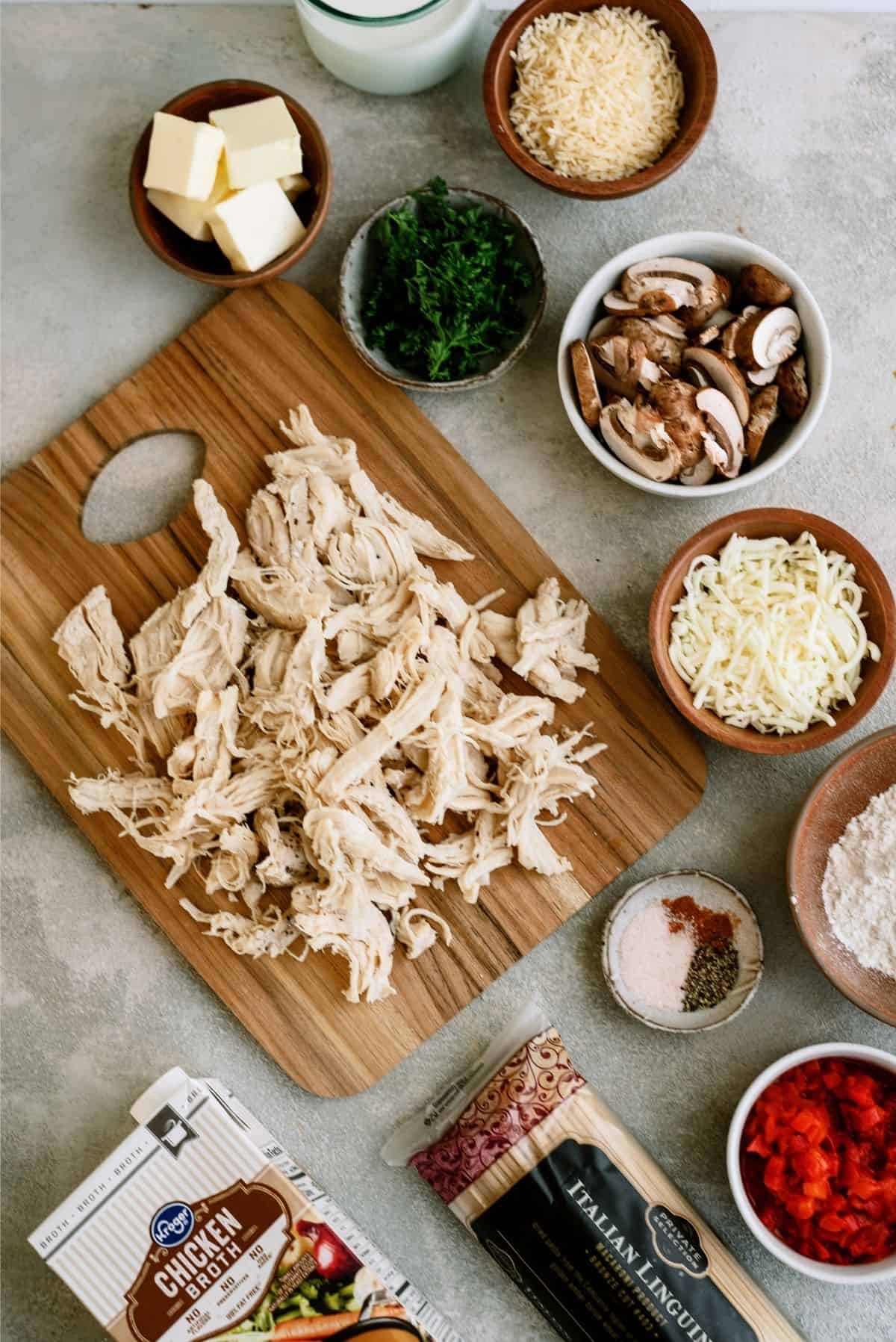 Ingredients You'll Need For This Chicken Tetrazzini Casserole Recipe:
Linguine pasta
Butter
Flour
Salt
Pepper
Cayenne pepper
Chicken broth
Half and half
Cooked and shredded chicken breasts
Mushrooms
Pimentos
Fresh parsley
Grated Parmesan cheese
Shredded Mozzarella cheese
How To Make This Chicken Tetrazzini Casserole Recipe:
Start by preheating the oven to 350 degrees.
Then, read the directions for the linguine and cook the noodles accordingly.
While the noodles are cooking, in a large saucepan melt the butter.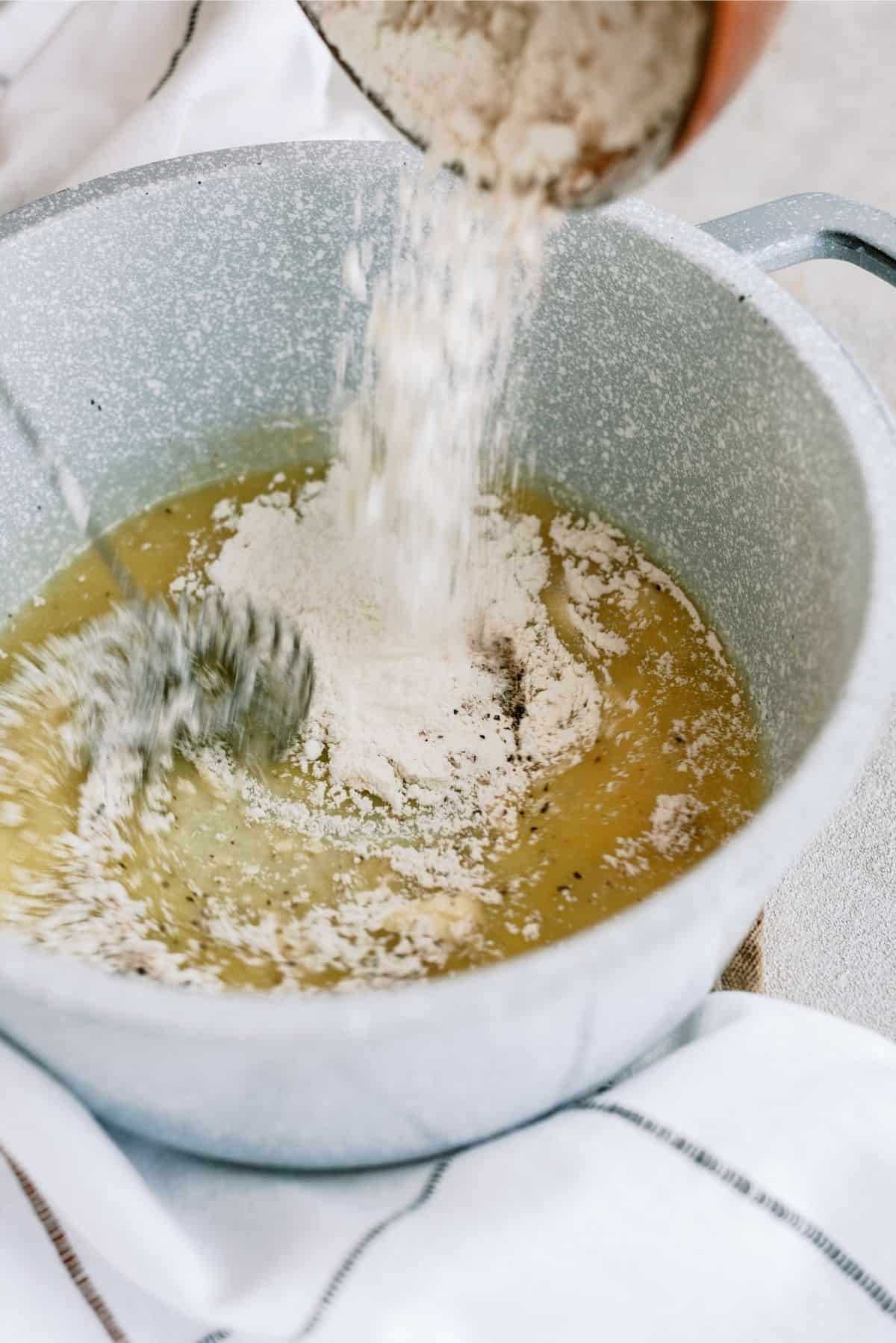 After the butter is completely melted, add in the flour, salt, pepper, and cayenne pepper and stir it all until it is nice and smooth.
As you continue to stir the butter roux, carefully pour in the chicken broth, still stirring at the same time.
Now, bring all of that to a boil and let it cook for about 1-2 minutes or until the mixture has thickened.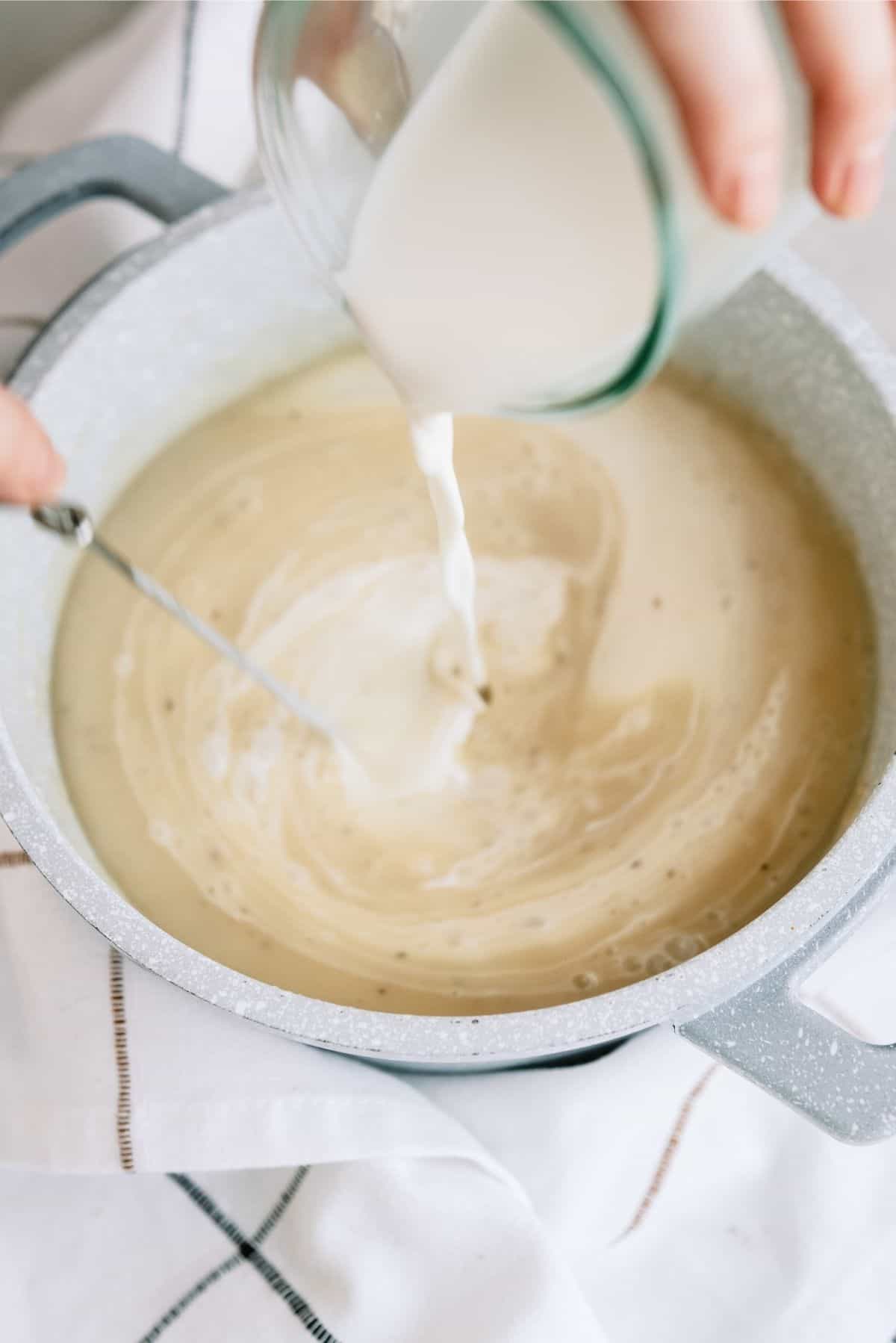 Then remove the saucepan from the heat and stir in the half and half until it is completely mixed in.
When the pasta is done cooking, pour it into a colander to drain the water.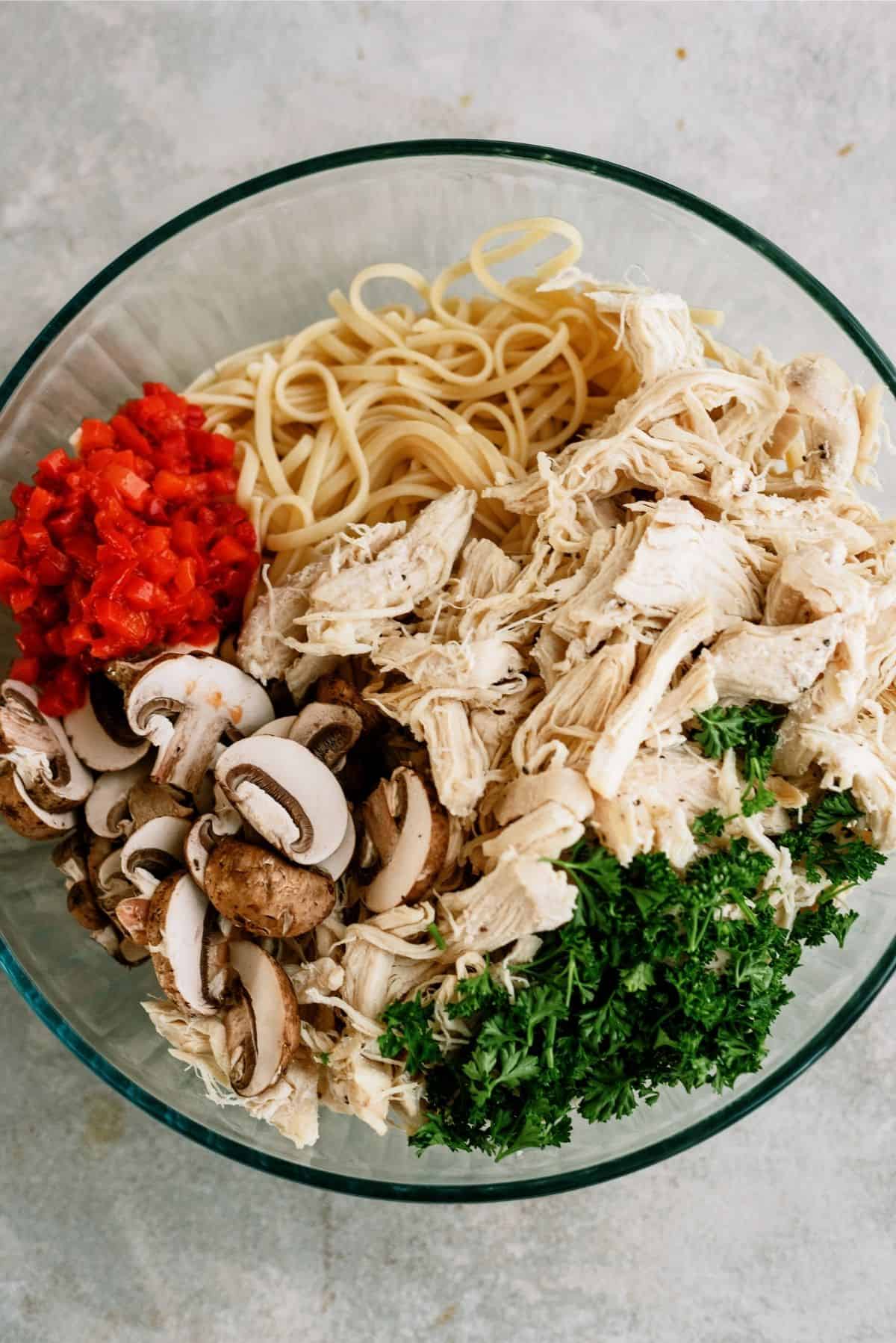 Then place the noodle in a big bowl and add in the shredded chicken, sliced mushrooms, drained pimentos, and the freshly chopped parsley and give it all a good stir.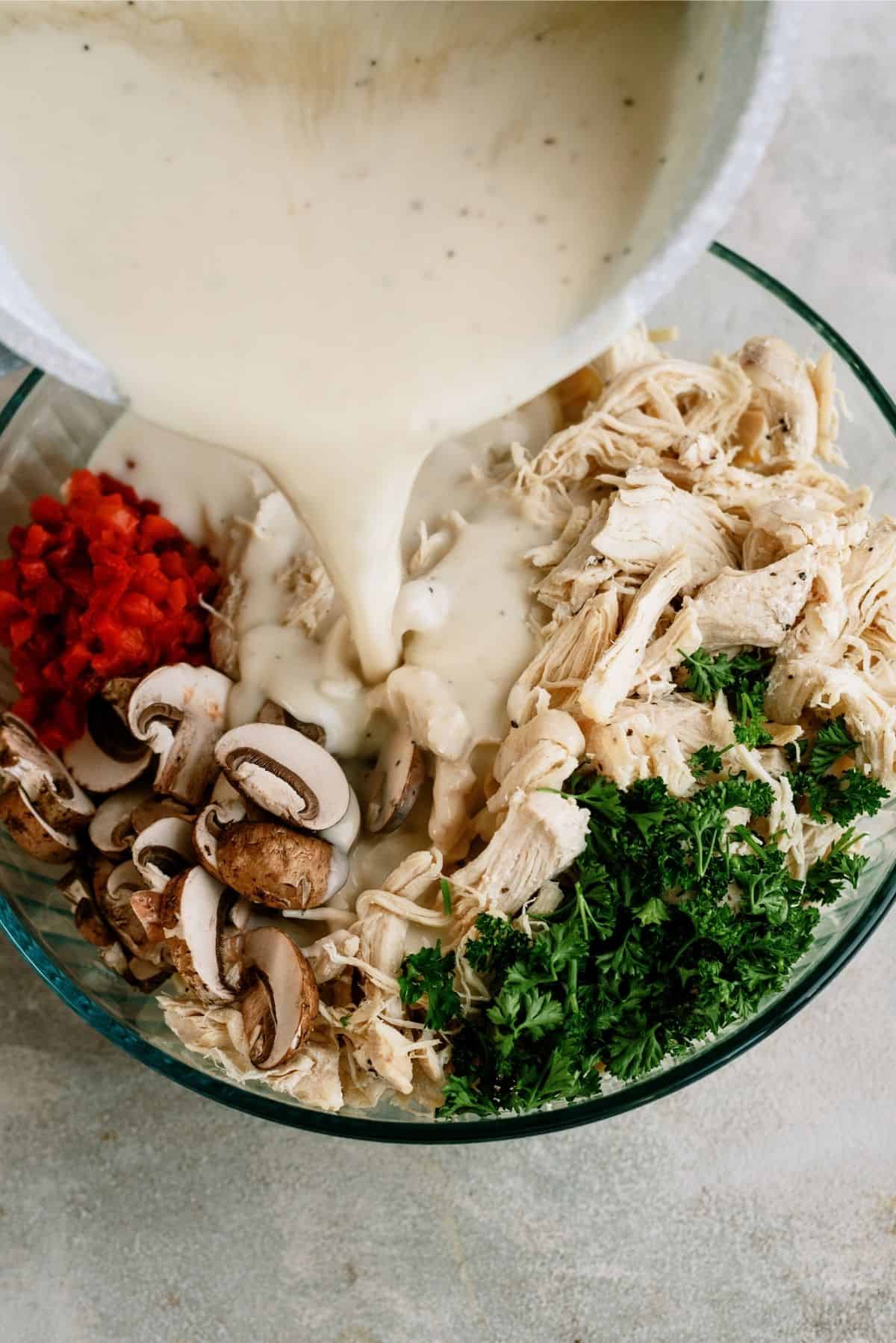 Now, pour the cream sauce over top of the noodle mixture and stir it all together until everything is covered in the sauce.
Spray a 9×13 in pan with nonstick cooking spray and then pour in the noodle mixture.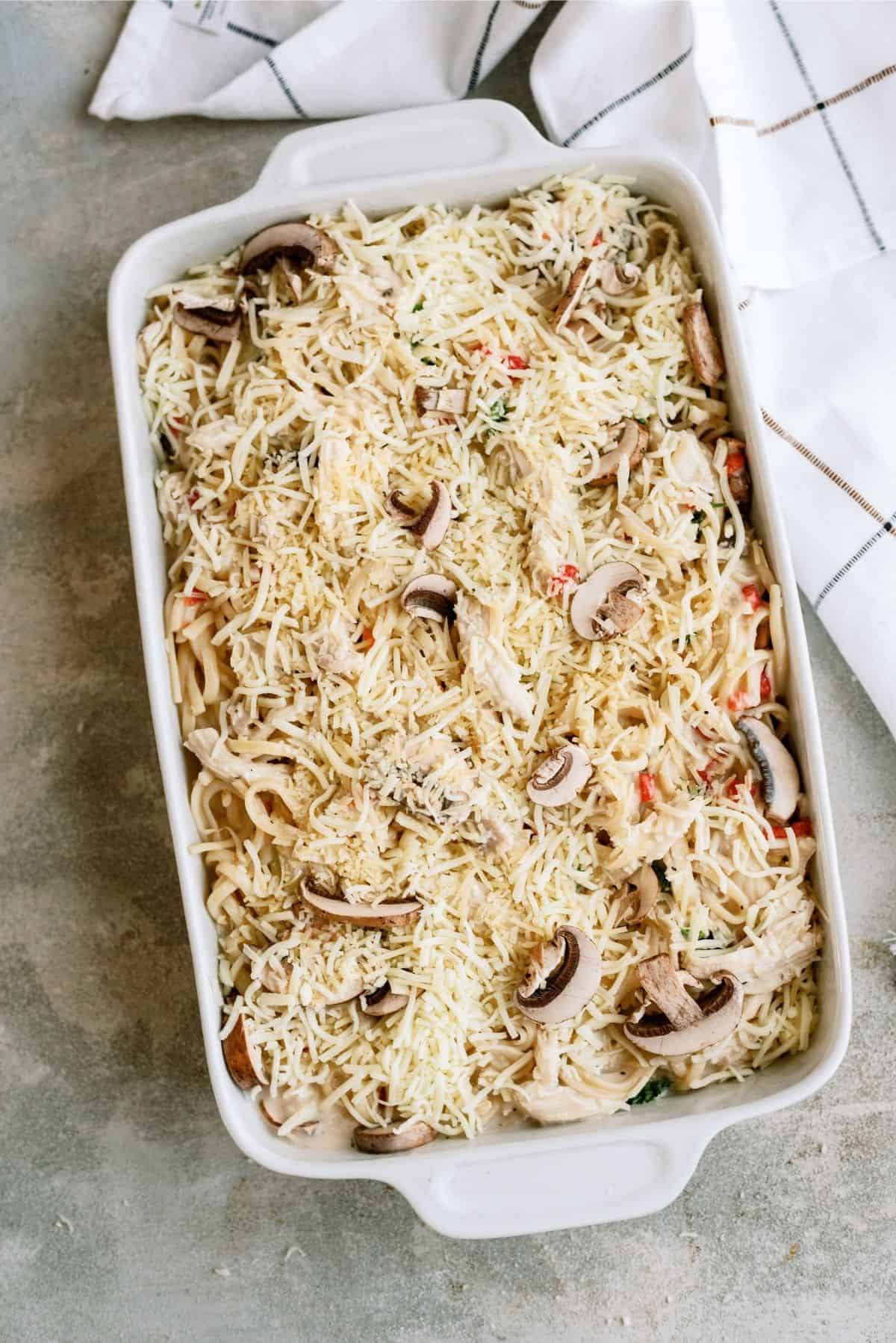 Top the noodles off with the Mozzarella and Parmesan cheese and then place it in the oven for 30 minutes covered with foil.
After 30 minutes, remove the foil and continue to bake the pasta casserole for another 20 minutes.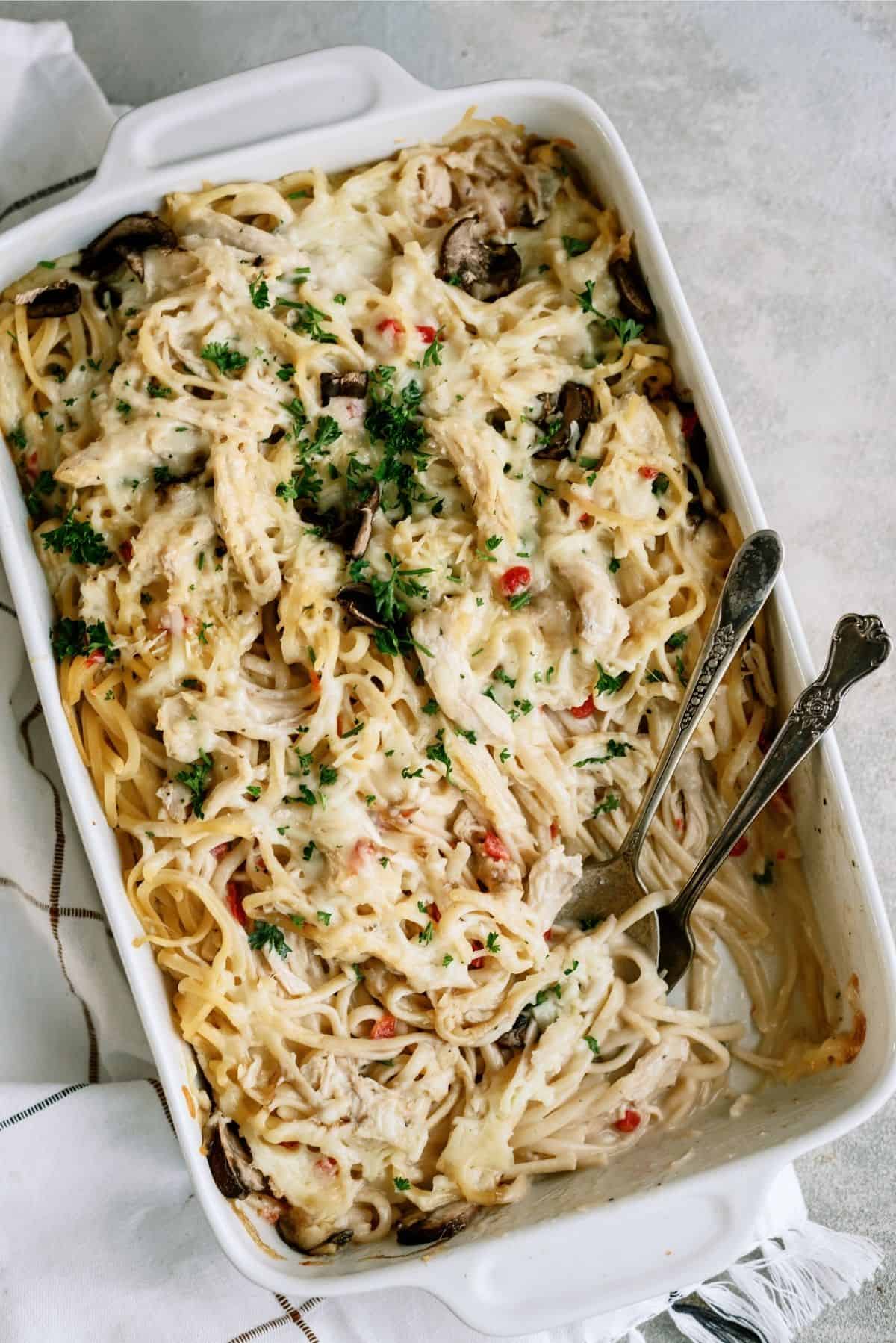 When the timer is done, remove the casserole from the oven and let it sit for 10 minutes, and then just serve it with your favorite sides!
To Make This Family Favorite Dinner Recipe You Will Need:
9×13 inch pan
Large saucepan (2)
Colander (THIS is a nice and light one to use)
Nonstick cooking spray
Spatula
Aluminum foil