This Pork Chop and Hashbrown Casserole is an old family favorite that serves as a main dish and side dish! So delicious!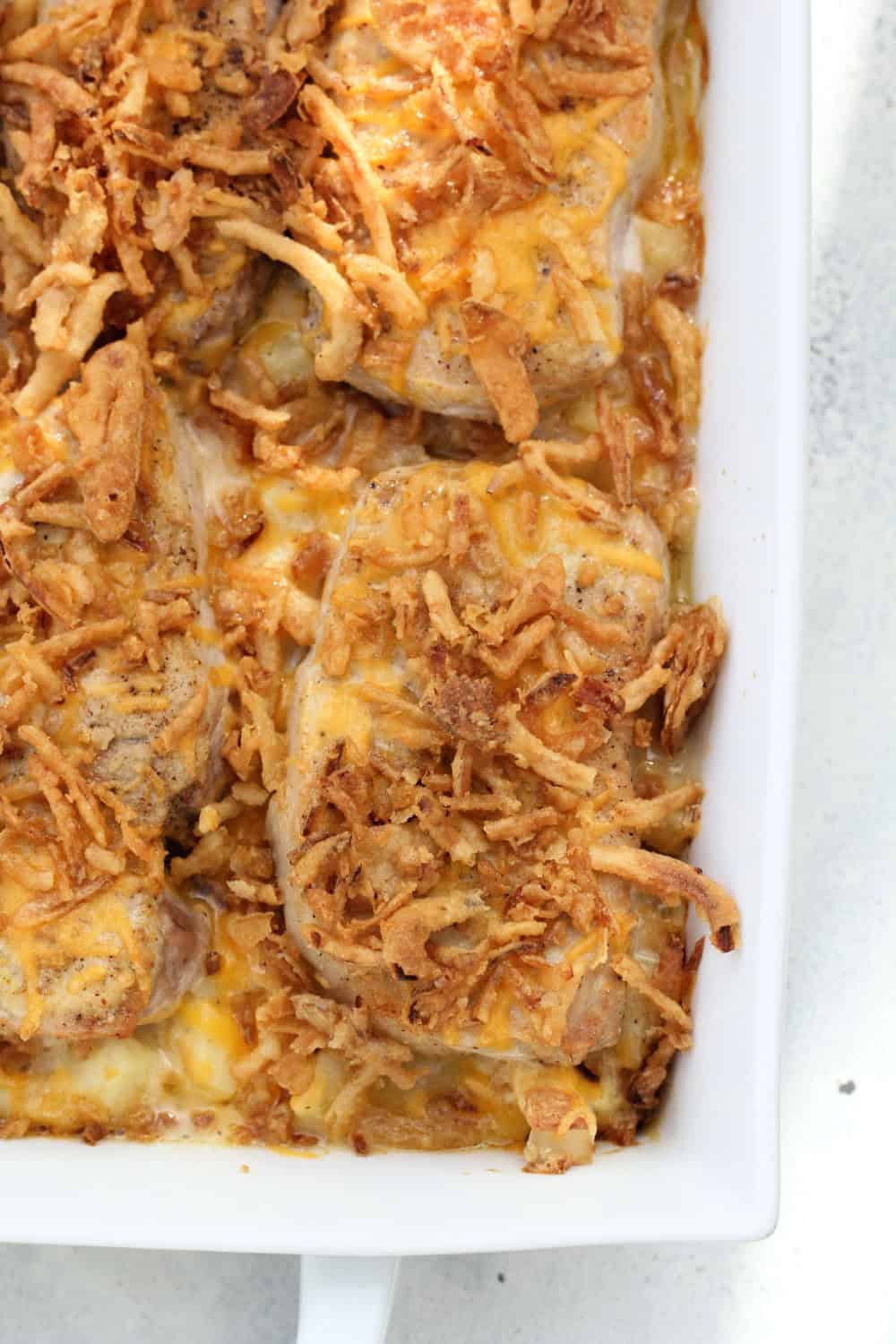 Pork Chops and Hashbrown Casserole was a dish that our mom always made for us growing up.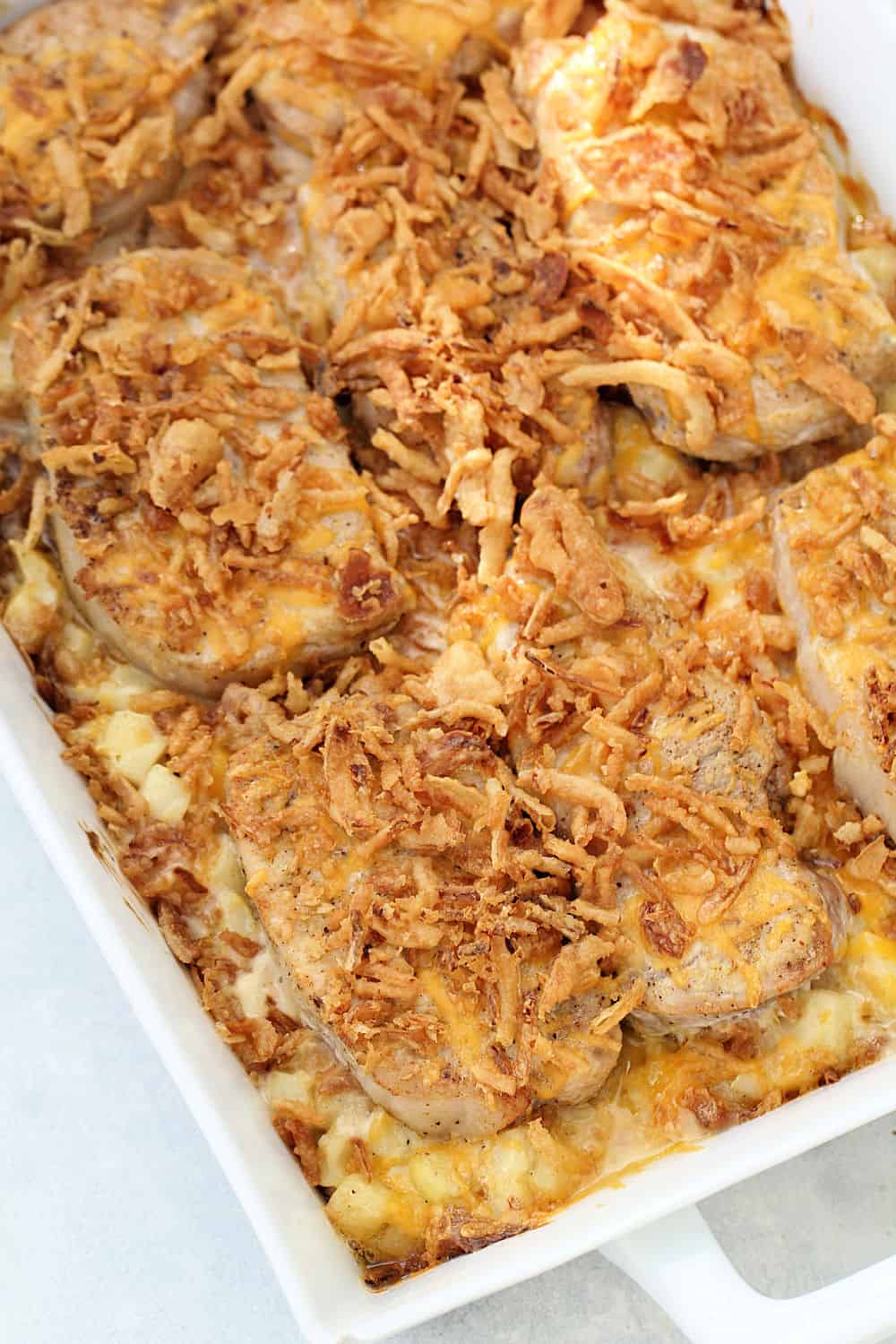 I love that it's a main dish and side dish in one pan because it makes for super easy clean up!
This is one of my favorites to make for Sunday dinner.
Ingredients needed for this Pork Chops and Hashbrown Casserole:
6 boneless pork chops
1 Tablespoon vegetable oil
seasoned salt, to taste
10.5 ounces cream of celery soup 1 can
½ cup milk
½ cup sour cream
¼ teaspoon pepper
4 Tablespoons butter melted
½ teaspoon garlic powder
32 ounces Frozen Hashbrowns 1 bag
1 cup shredded cheddar cheese divided
6 ounces French fried onions 1 container
To make this Pork Chops and Hash Browns Casserole:
Preheat oven to 375 degrees F.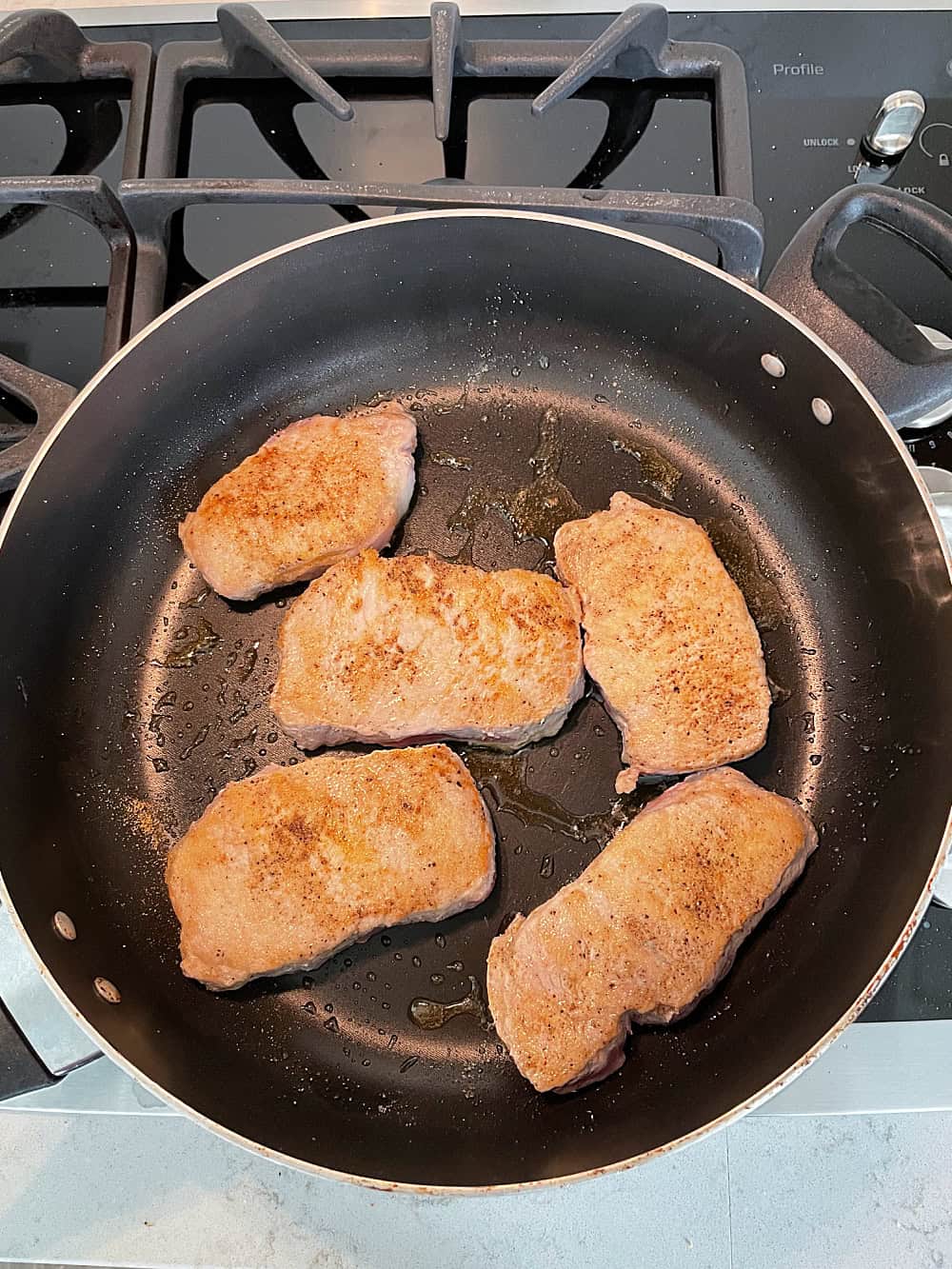 Brown pork chops in vegetable oil in a pan over medium heat. Sprinkle pork chops with seasoned salt and set aside.
In a large mixing bowl, combine soup, milk, sour cream, pepper, melted butter, garlic powder, frozen hash browns, 1/2 cup shredded cheese and half the container of french fried onions.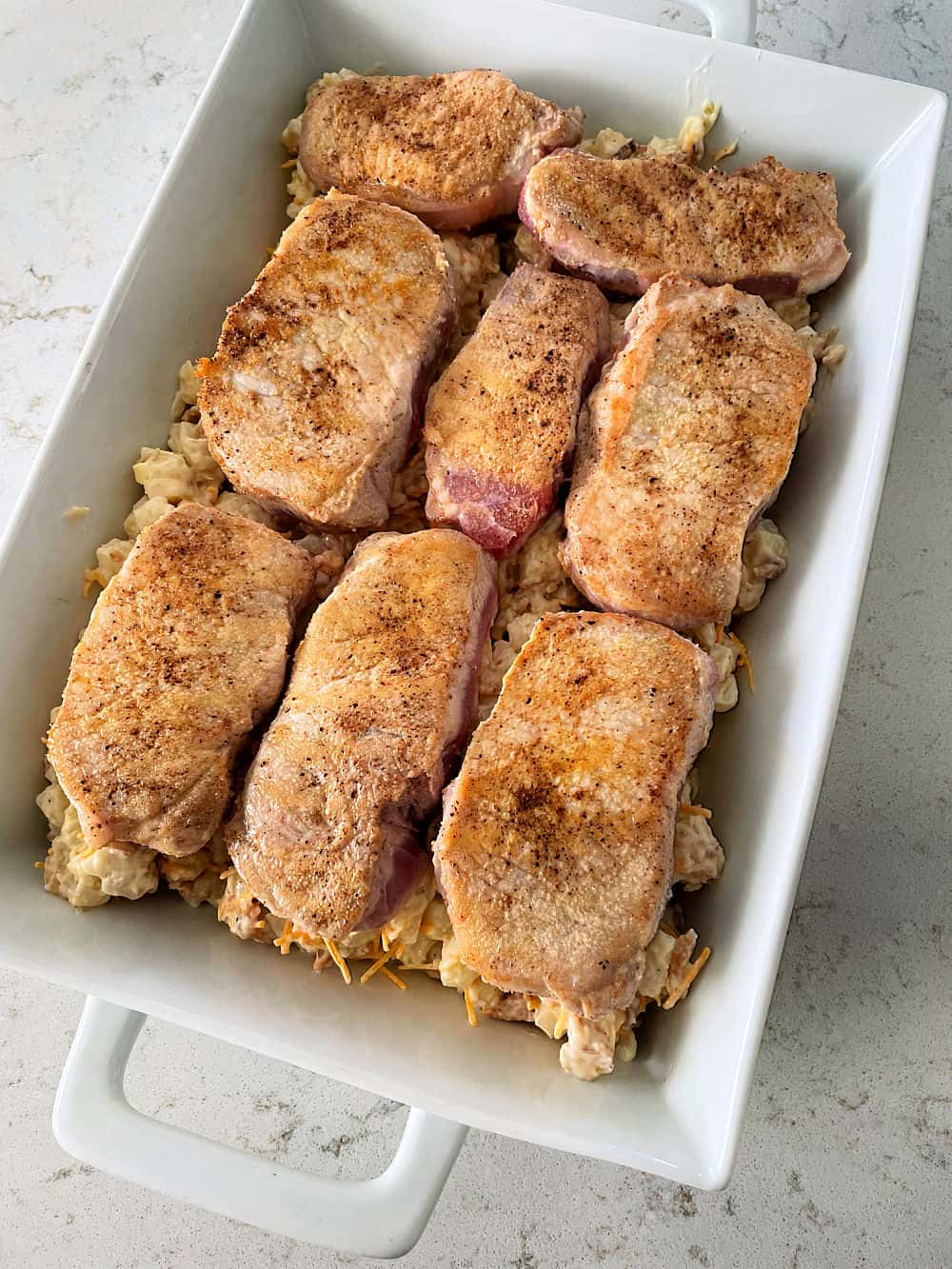 Spoon mixture into a 9 x 13 inch dish and rest pork chops on top.
Bake covered with aluminum foil for 50 minutes (start checking the pork chops around 45 minutes – depending on the thickness of the pork chops, you may need to cook them for longer to make sure they are done. You want the internal temperature of pork to be 145 degrees).
Remove from oven and top with remaining cheese and onions and bake uncovered for 5 additional minutes.