Our Mom's sweet potato casserole is what you need to be making this Thanksgiving! It is wonderfully creamy, sweet, and topped with the perfect amount of brown sugar crunch.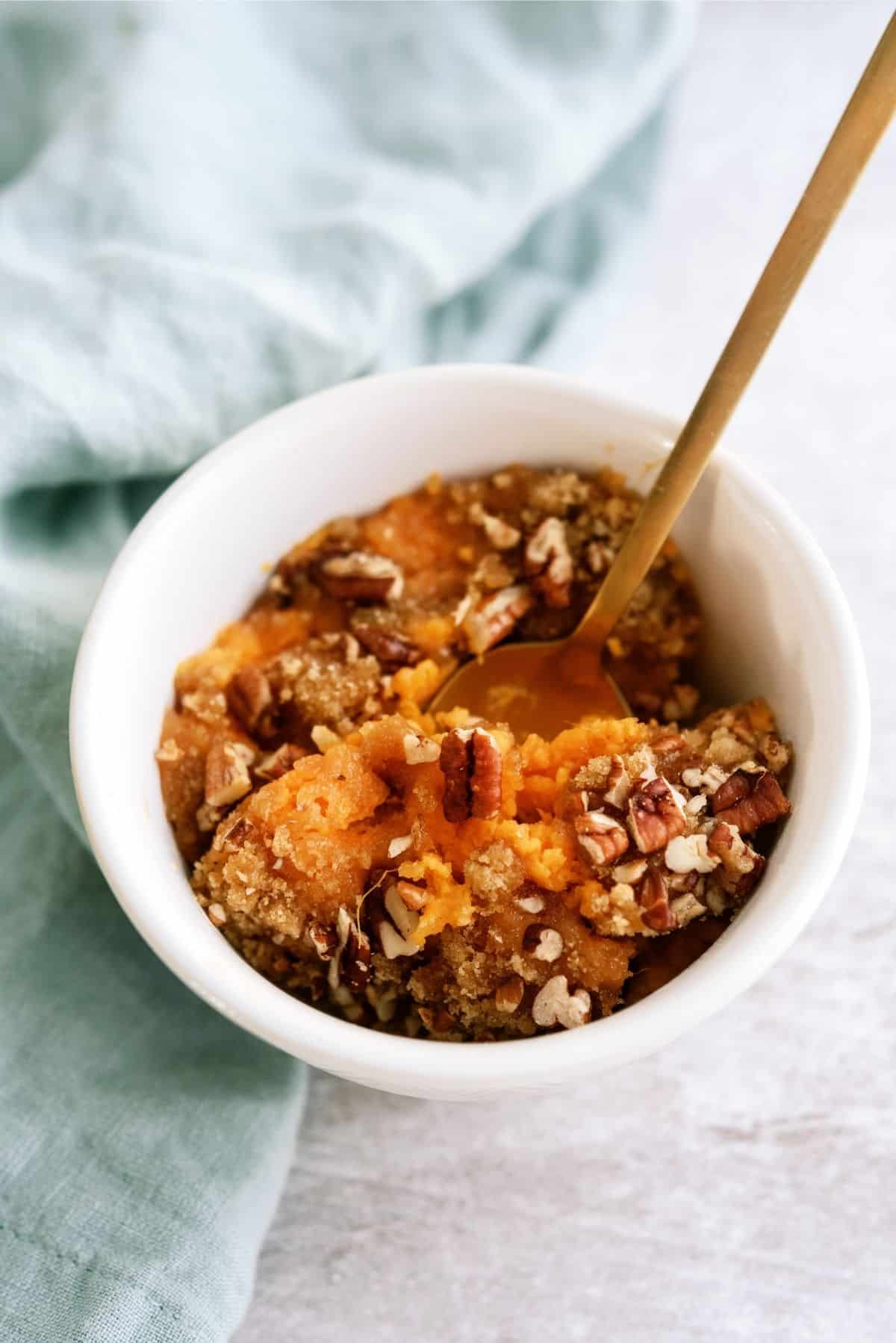 I have always loved Mom's sweet potato casserole. It is so delicious, it tastes like you are eating a dessert, before you even get to dessert.
This easy sweet potato recipe is the perfect Thanksgiving side dish recipe. You can make it for your next get together and will be sure to bring a dish everyone will love.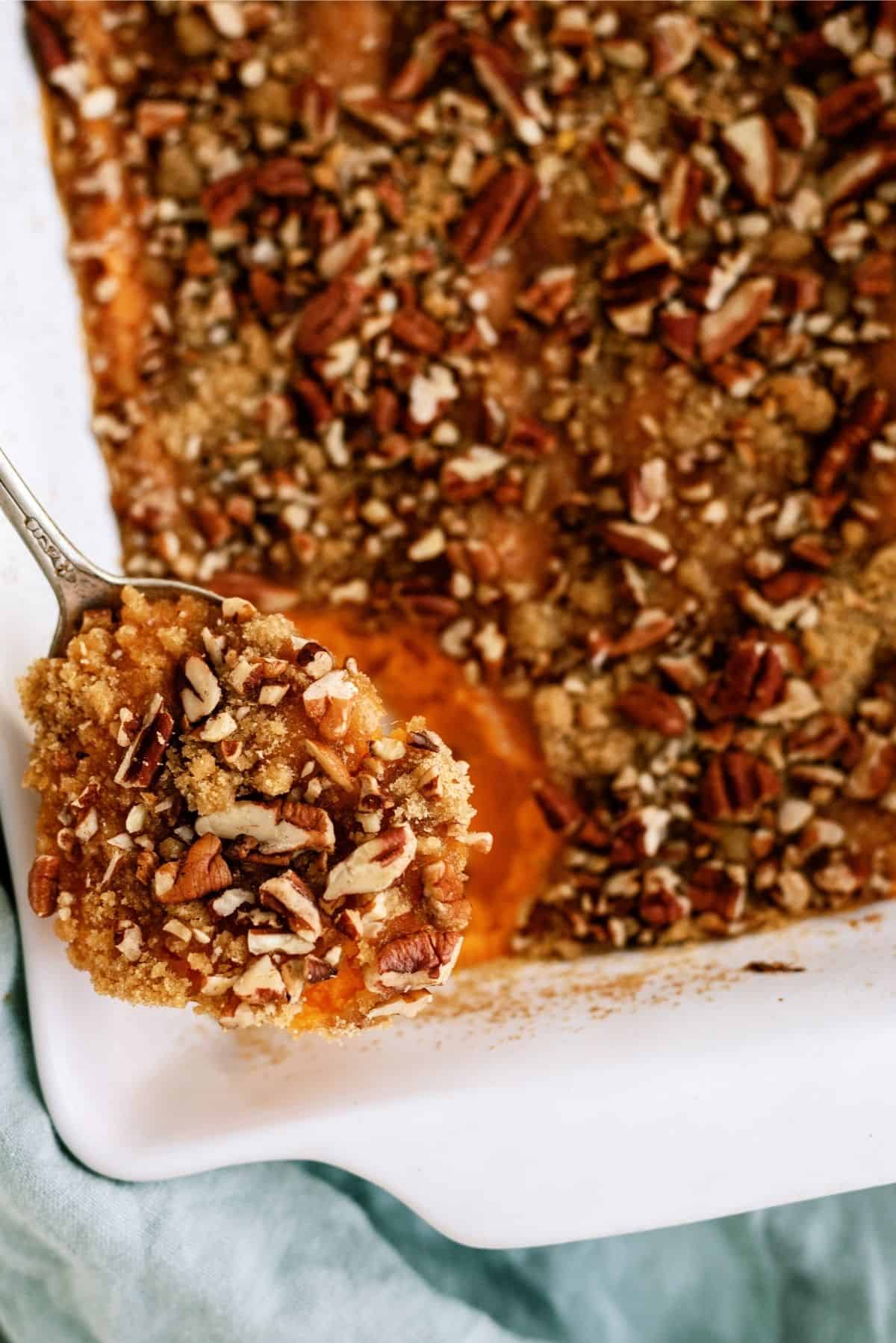 Sweet potato casserole is a classic family recipe, and our Mom's sweet potato casserole is the best out there! Make sure to try it for yourself and share the recipe with others.
While this sweet potato recipe isn't the one with marshmallows melted on the top, but our Mom's Sweet Potato Recipe IS, and both are just as delicious! You can also try out our Slow Cooker Sweet Potato Mash Recipe or The Best Candied Yams Recipe (without corn syrup!) for more great Thanksgiving recipes.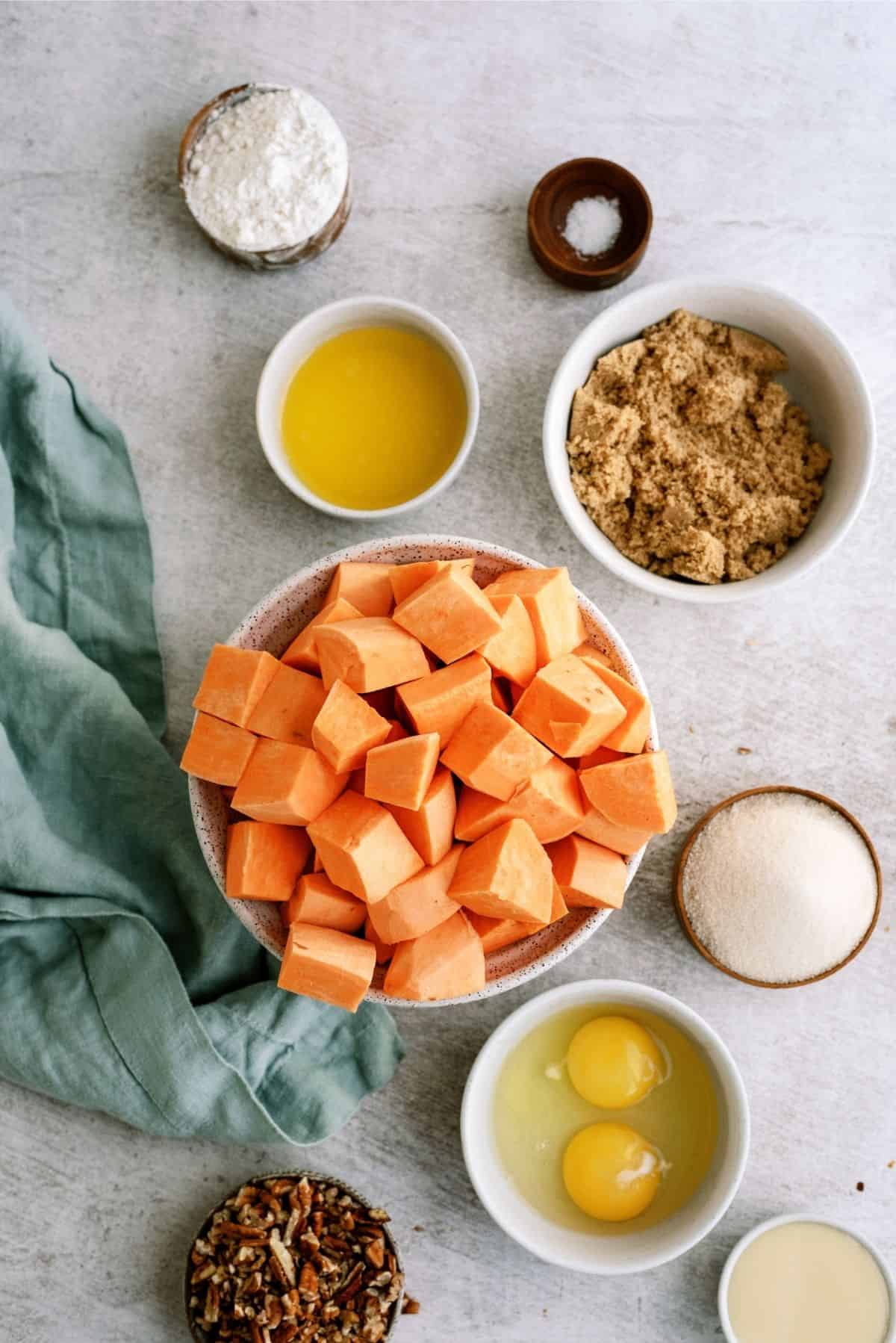 Ingredients You'll Need For Our Mom's Sweet Potato Casserole Recipe:
Sweet potatoes
Sugar
Sweetened condensed milk
Butter
Salt
Vanilla extract
Eggs
Flour
Brown sugar
Pecans
How To Make Our Mom's Sweet Potato Casserole Recipe:
To begin this recipe, start by preheating the oven to 350 degrees.
Then using a large pot, bring water to a rapid boil.
While the water is boiling, peel and chop the sweet potatoes, cutting the potatoes into 1 inch cubes.
When the water is boiling, carefully place the sweet potato cubes in the water and let them boil for 10 to 15 minutes or until the potatoes are soft.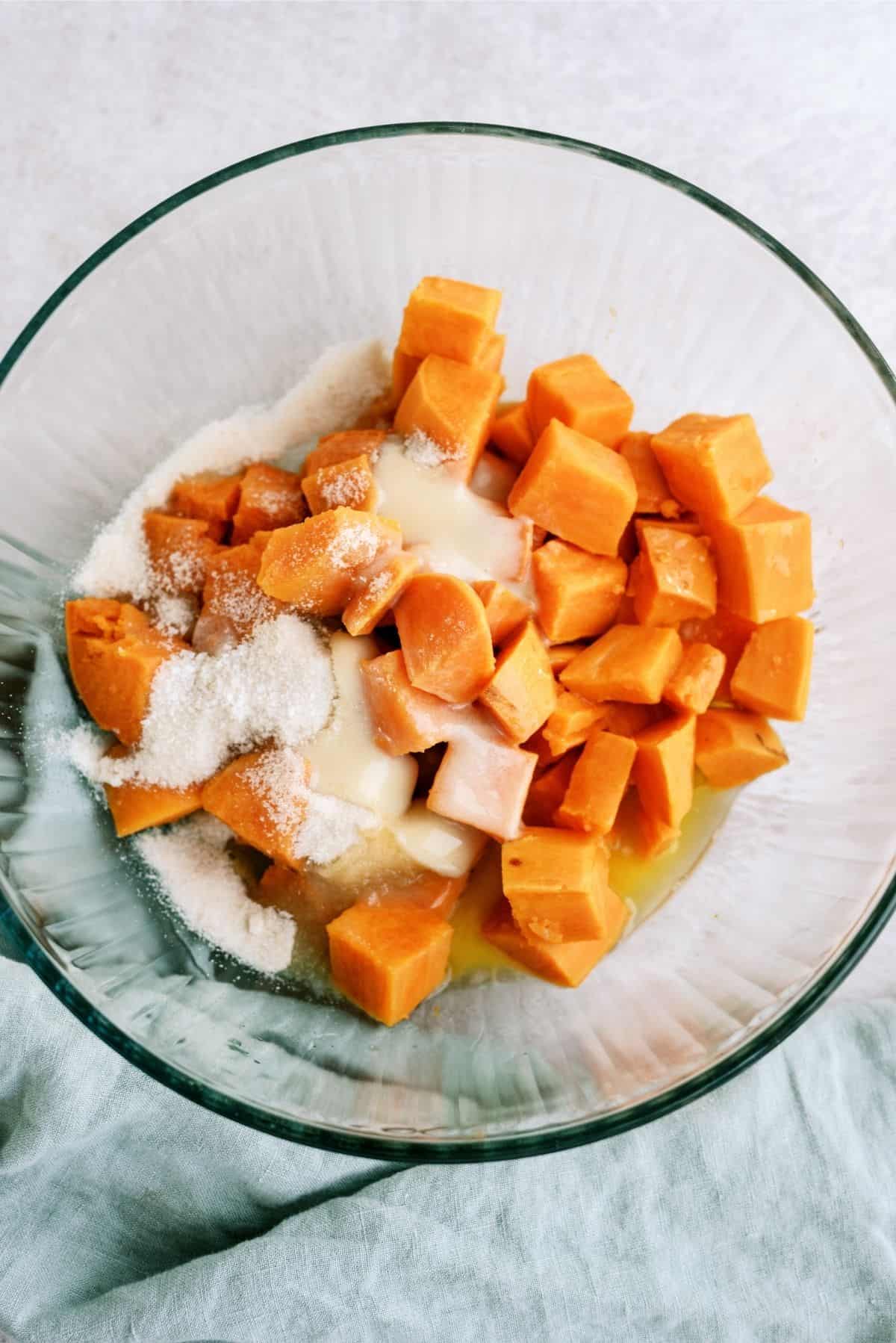 Then place the boiled potatoes in a large mixing bowl along with the sugar, sweetened condensed milk, 3 tablespoons of melted butter, ½ teaspoon of salt, and 1 teaspoon of vanilla extract.
Once all of that is in there, use a hand mixer and beat it all together at medium speed until the potato mixture is nice and smooth.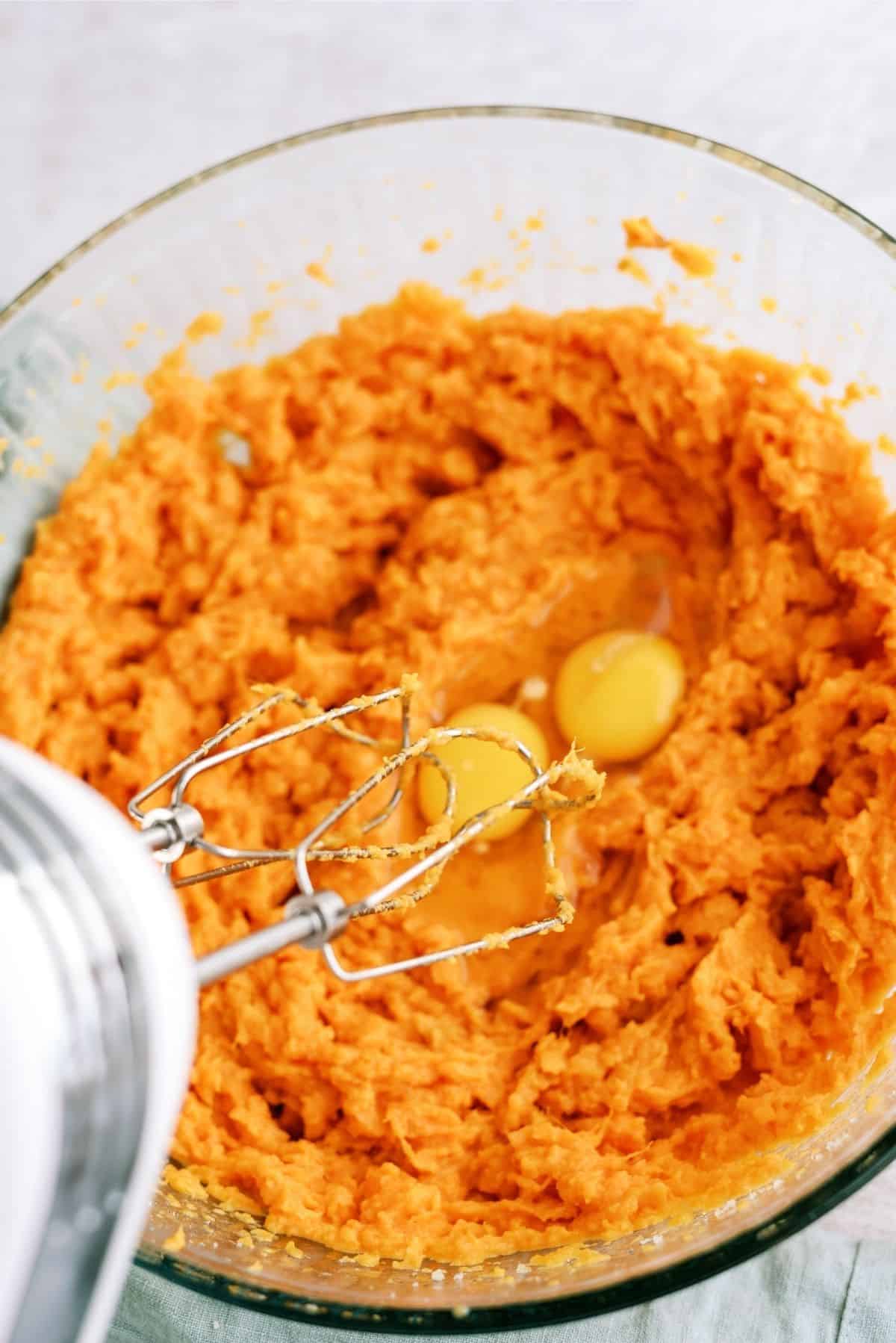 Now, add the eggs to the potato mix and beat it together again.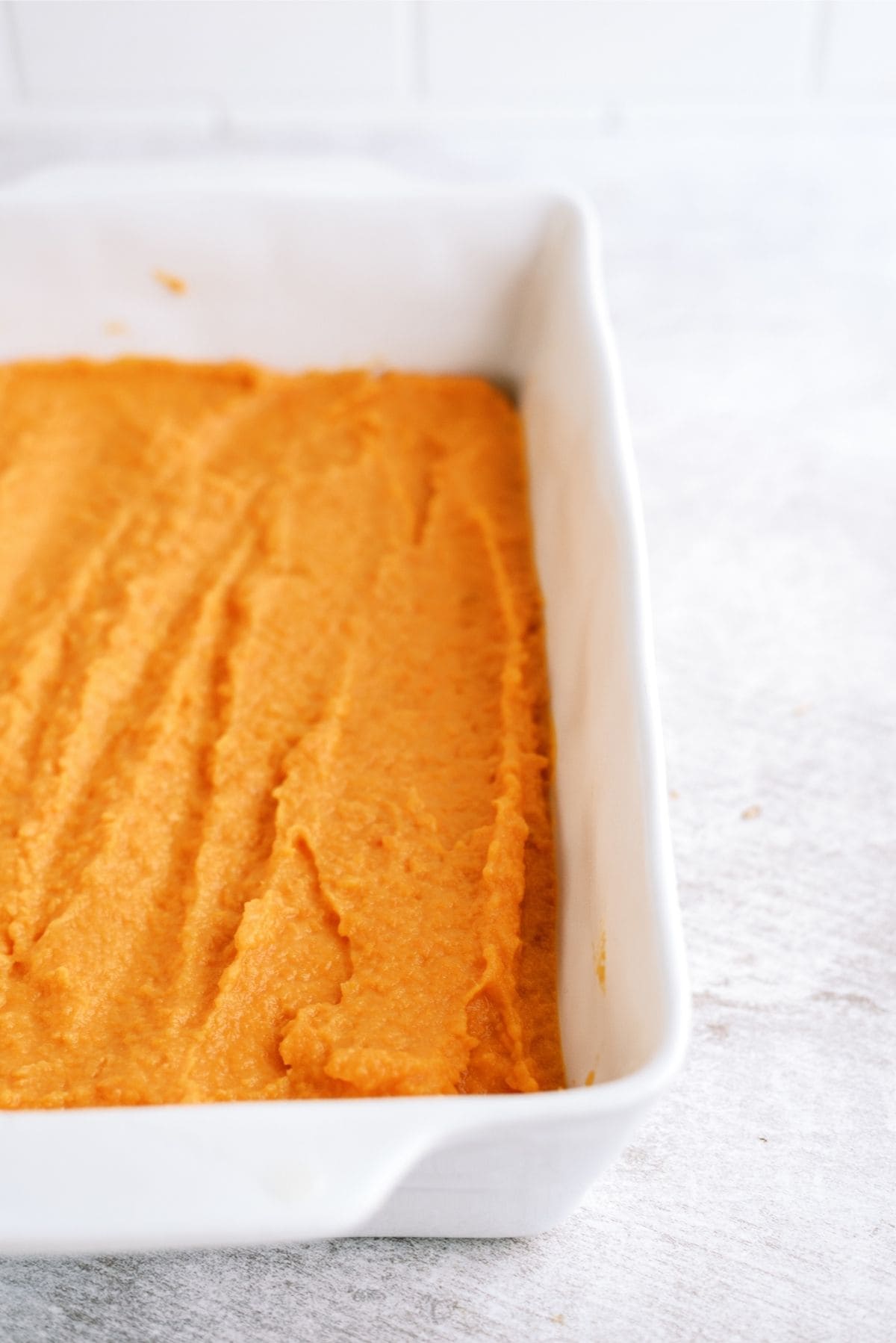 When that is done, get out your 9×13 inch pan, spray it down with nonstick cooking spray, and pour the potato mixture into the pan.
Now for the topping, use a small mixing bowl and pour in the flour, brown sugar, ⅛ teaspoon of salt and whisk it together with either whisk or a fork.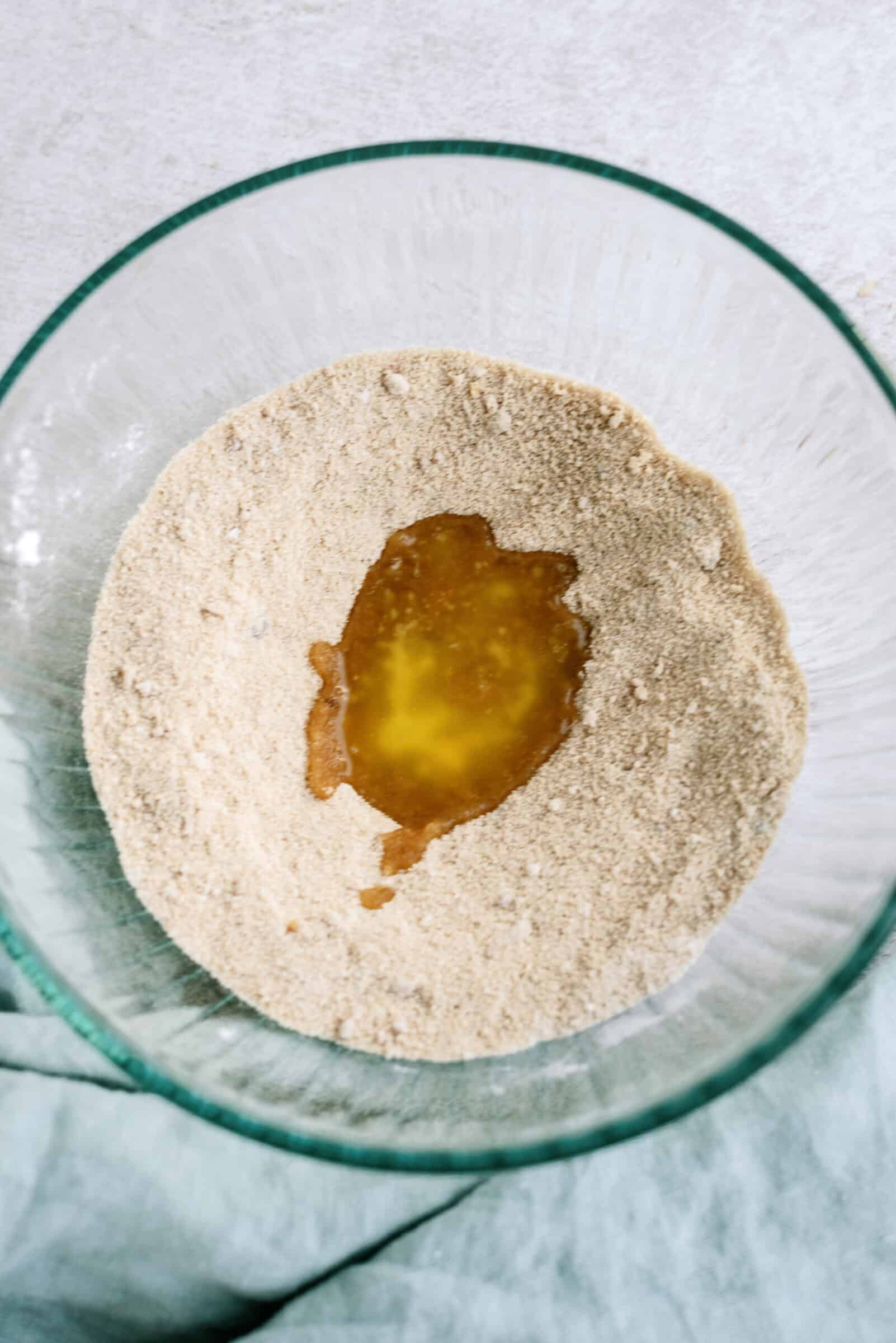 Then stir in 2 tablespoons of melted butter and mix until the butter is incorporated.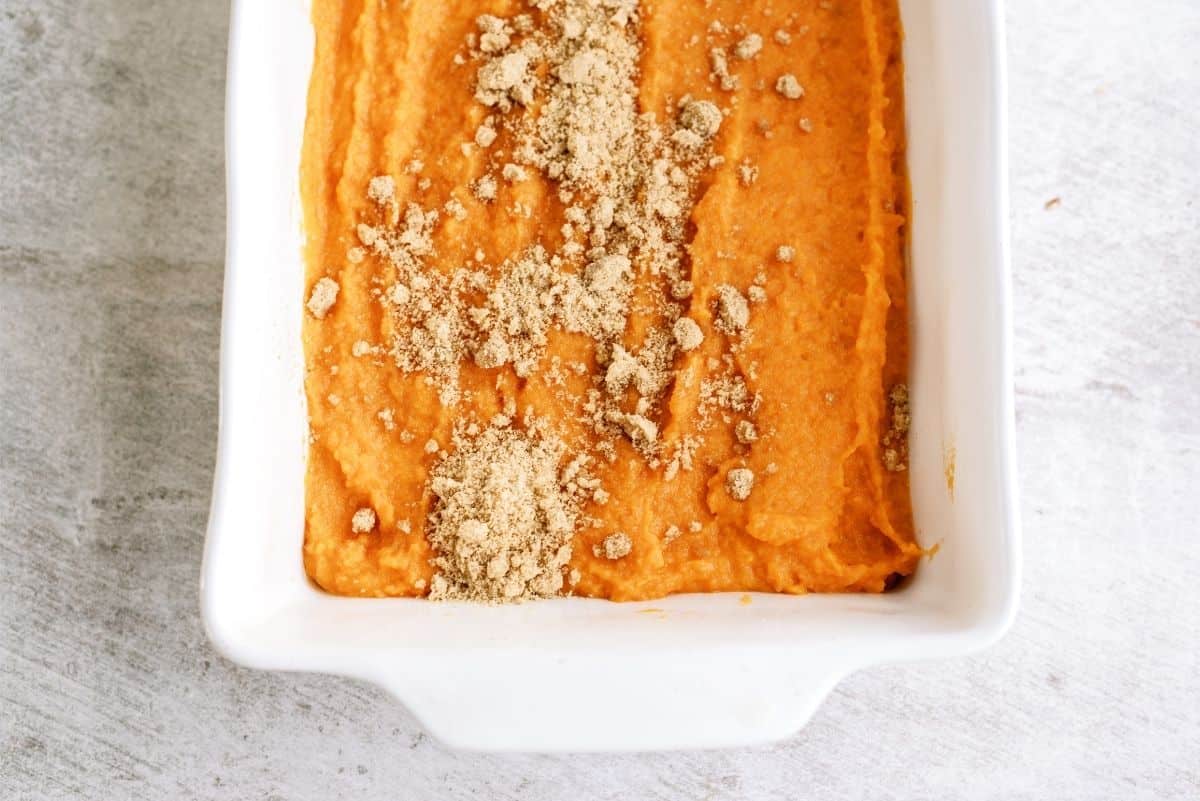 Sprinkle that flour mixture over top of the potatoes and then evenly disperse the chopped pecans on top.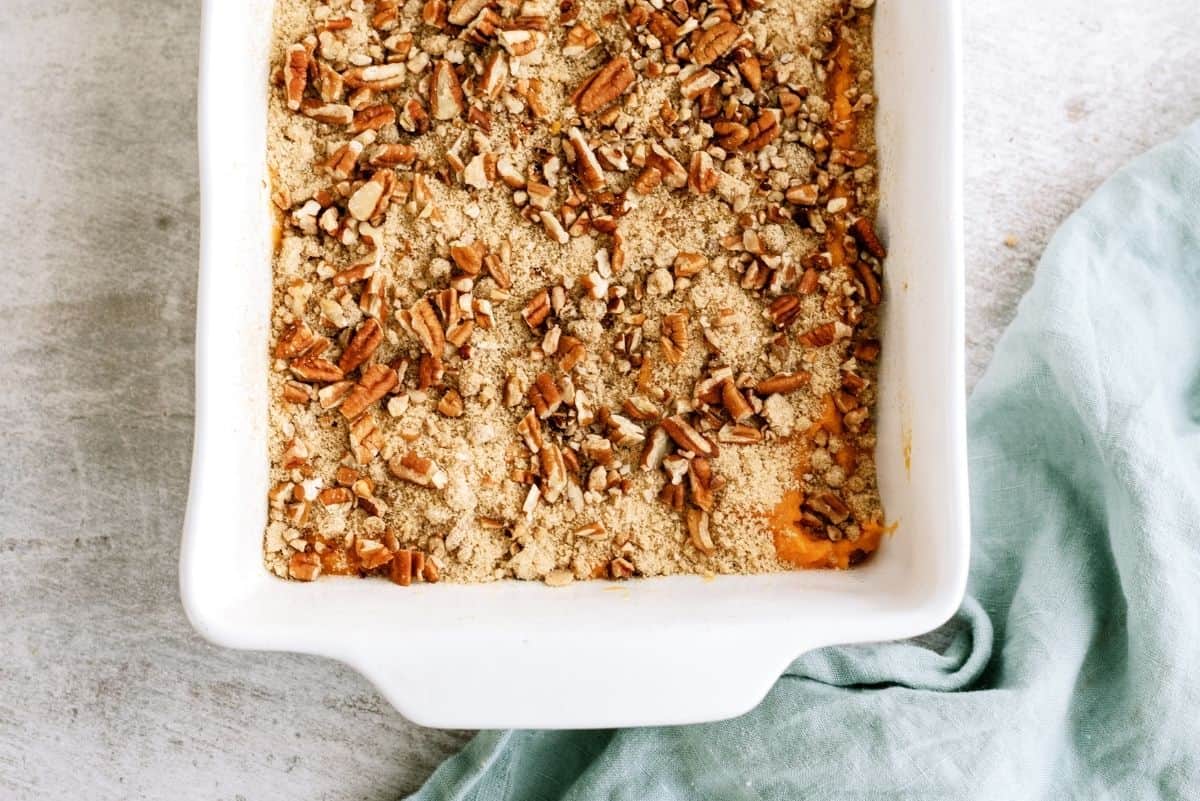 Place the pan in the oven to bake the casserole for 25 minutes at 350 degrees or until it is lightly golden.
After removing the casserole from the oven, preheat the broiler.
Then put the casserole in the broiler for about 45 seconds or so until the topping becomes bubbly.
Remove the casserole from the broiler and let it sit for 2-5 minutes before serving it.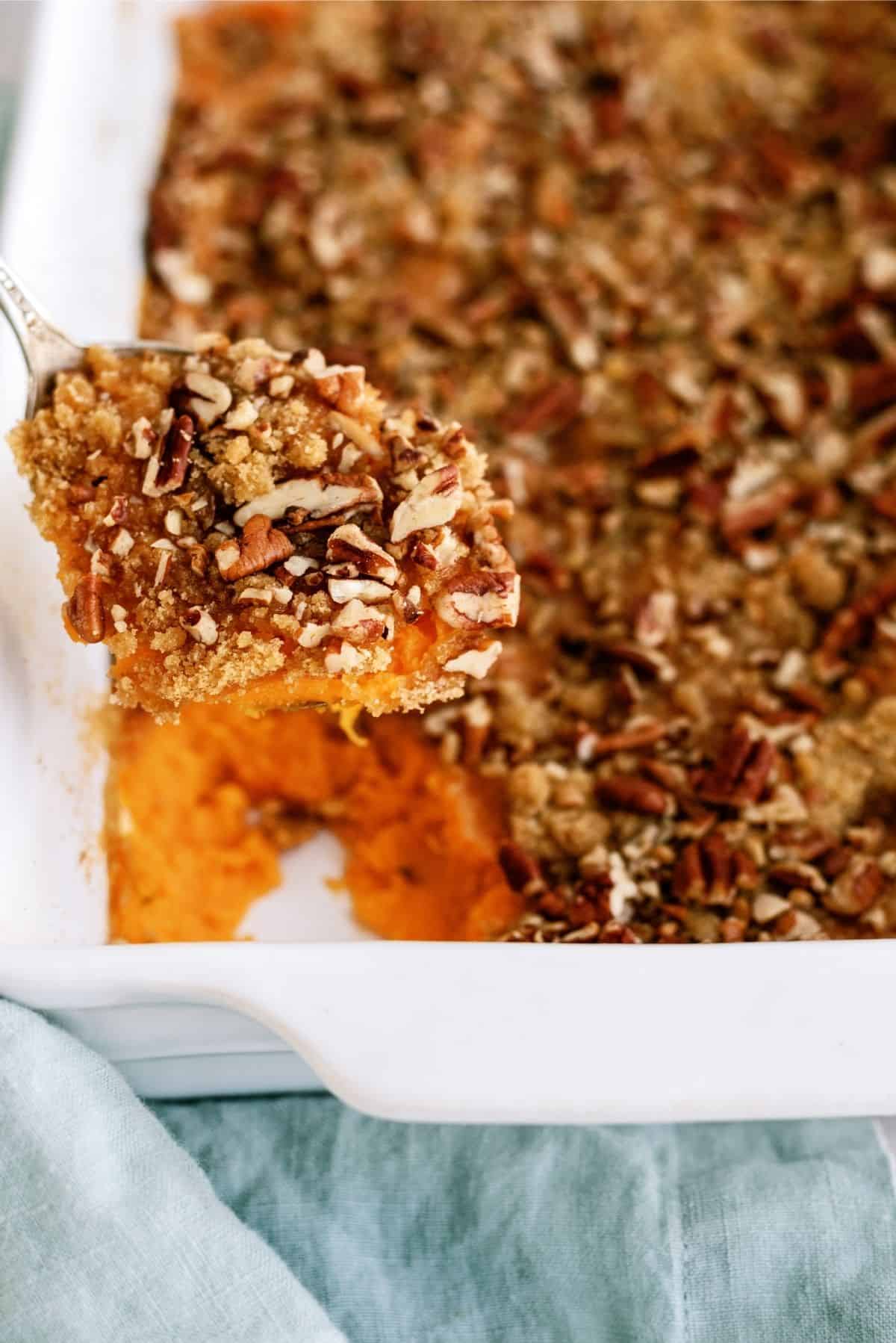 Looking for another side dish for Thanksgiving?! Try our Green Bean Casserole!
To Make This Thanksgiving Recipe You Will Need:
Large pan
9×13 inch pan
Large mixing bowl (THESE are some of my favorites!)
Small mixing bowl
Nonstick cooking spray
Hand mixer
Spatula