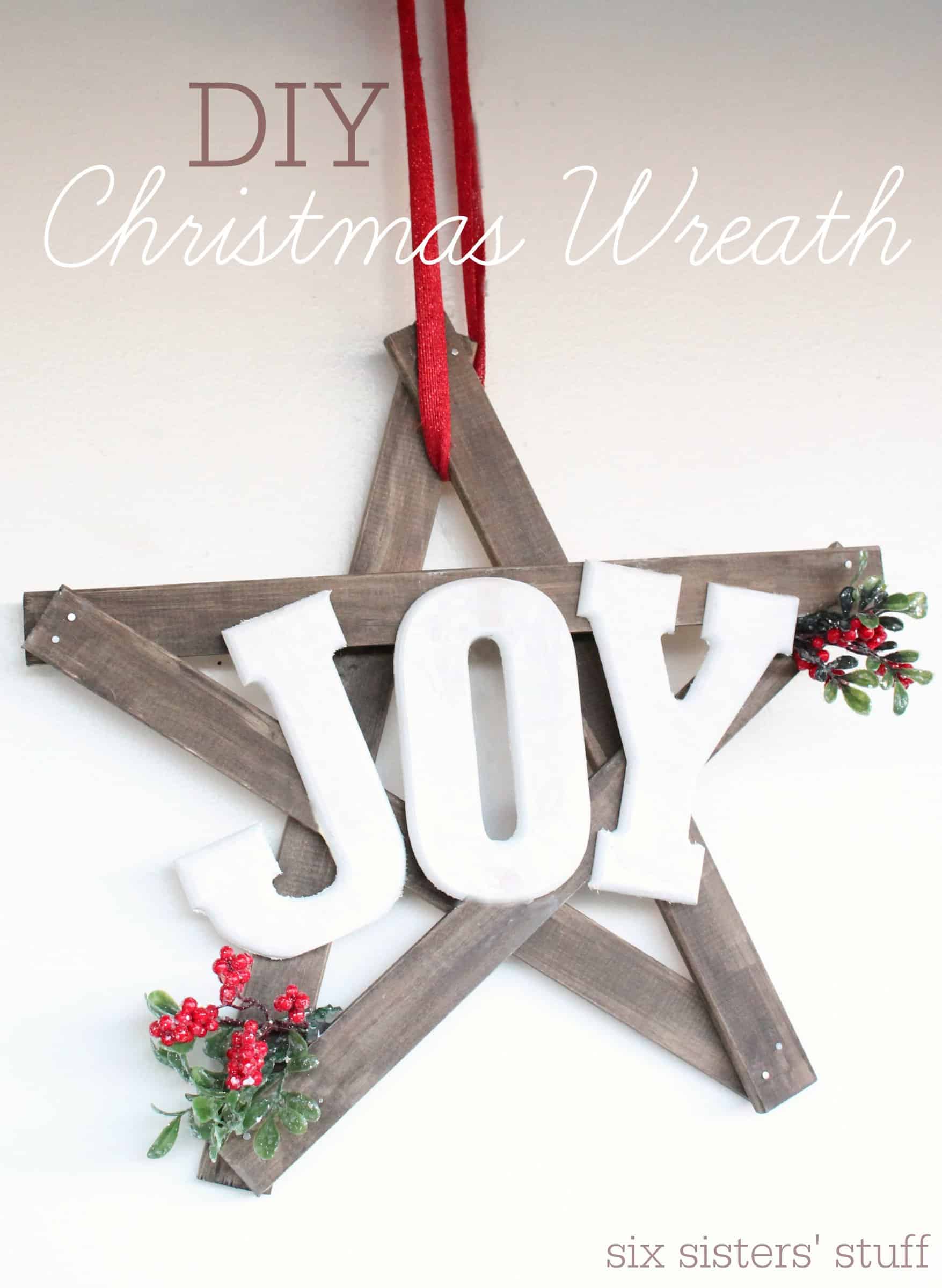 I know some people are hurt when Christmas decor goes up before Thanksgiving, but I am NOT one of those people! 😉
I usually want to put up decorations as soon as Halloween is over, but my husband doesn't want them up til after Thanksgiving. This year, I made a deal with my husband – the decor could go up as soon as it snows. Luckily, mother nature was on my side and the decorations went up November 13th! 😉
I was on the hunt for a fun wreath, but I couldn't find any I loved for a price I could stomach. I threw this one together for less than $15, so I was pretty excited!
Here's what you'll need:
5 15″-long wood pieces (I bought a 7'x1″x1/4″ piece of wood for $5, and cut it into 5 15″x1″ pieces with a few inches left over)
Wood Stain (or spray paint)
10 1/2″ nails
Lettering (I got the 3 letters for J-O-Y at Hobby Lobby for $1.00 each)
Embellishments
Ribbon
First, I stained each wood piece.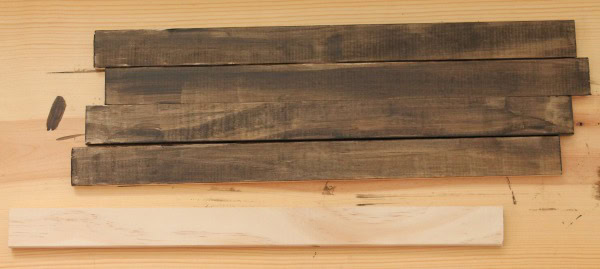 Next I spray painted the letters while I waited for the stain to dry. I wanted a nice, crisp white to stand out against the stained wood.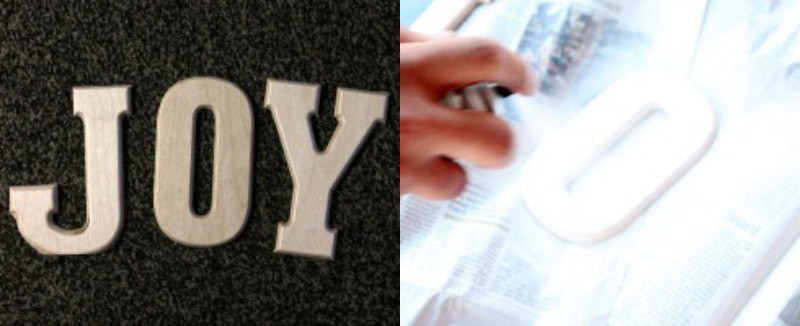 Next, once they had dried, I arranged the wood pieces into a star. I hammered two nails into each end. A few had a small portion sticking out of the back, but I just hammered the sharp ends down (not the classiest, but it worked!).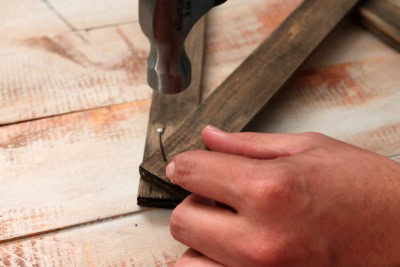 You can see in the image below the order I nailed the pieces together. With the very last piece, I had to tuck it underneath one of the first pieces so it would nail together nicely.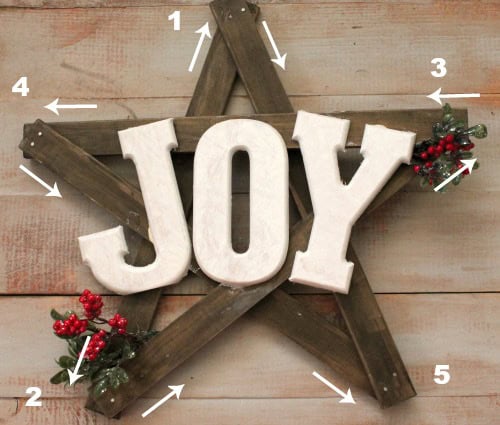 After I nailed it together, I used wood glue to attach the J-O-Y lettering, and then I pulled out my glue gun and added the holly berry embellishments (which I found at Michael's for a $1.00 each!)
I tied ribbon around the top and used it to hang the wreath. And voila! Done in less than an hour and under $15!
Merry Christmas!