Cherry chocolate nut bars are the perfect treat. They have all of the crunch along with sweet and chewy marshmallow textures.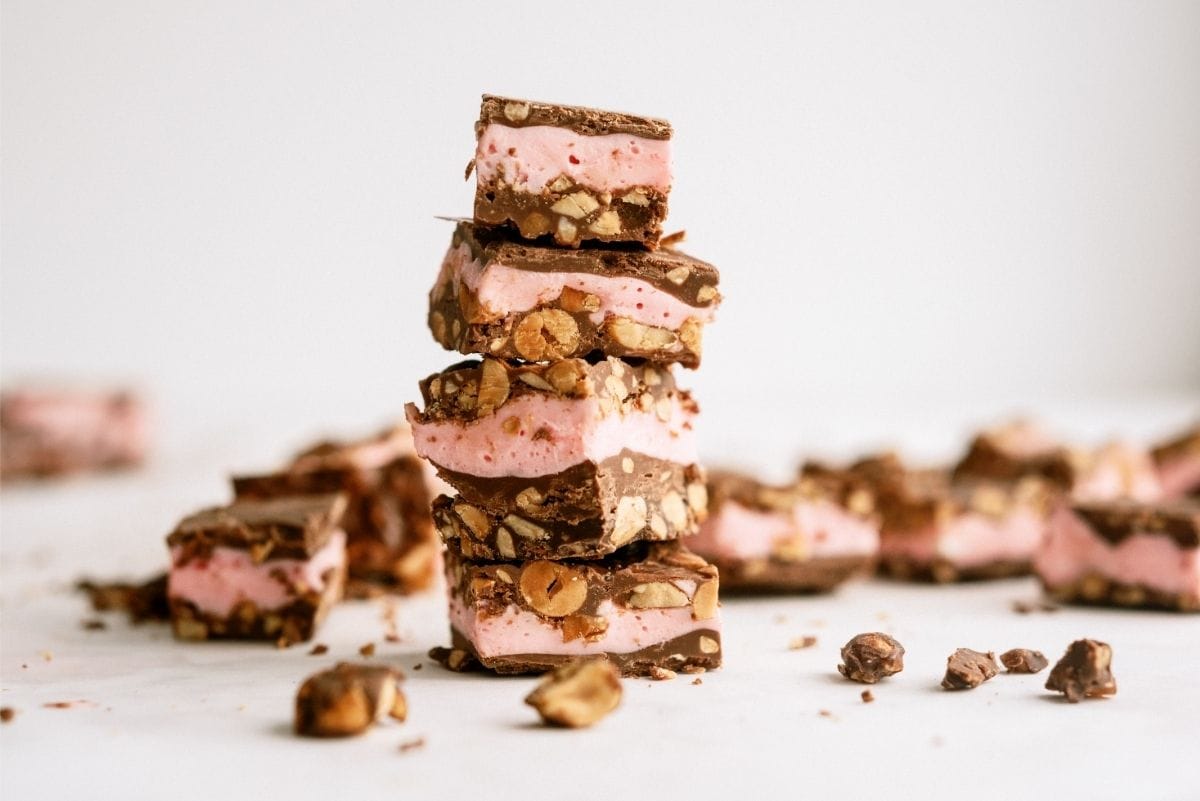 These Cherry Chocolate Nut Bars are one of a kind!
If you are looking for a great Christmas or Valentine's dessert recipe, this Big Cherry Candy Bar copycat recipe will be perfect.
It has all of the chocolate your valentine will love and the pink from the cherry frosting center give that perfect Valentine's Day feel.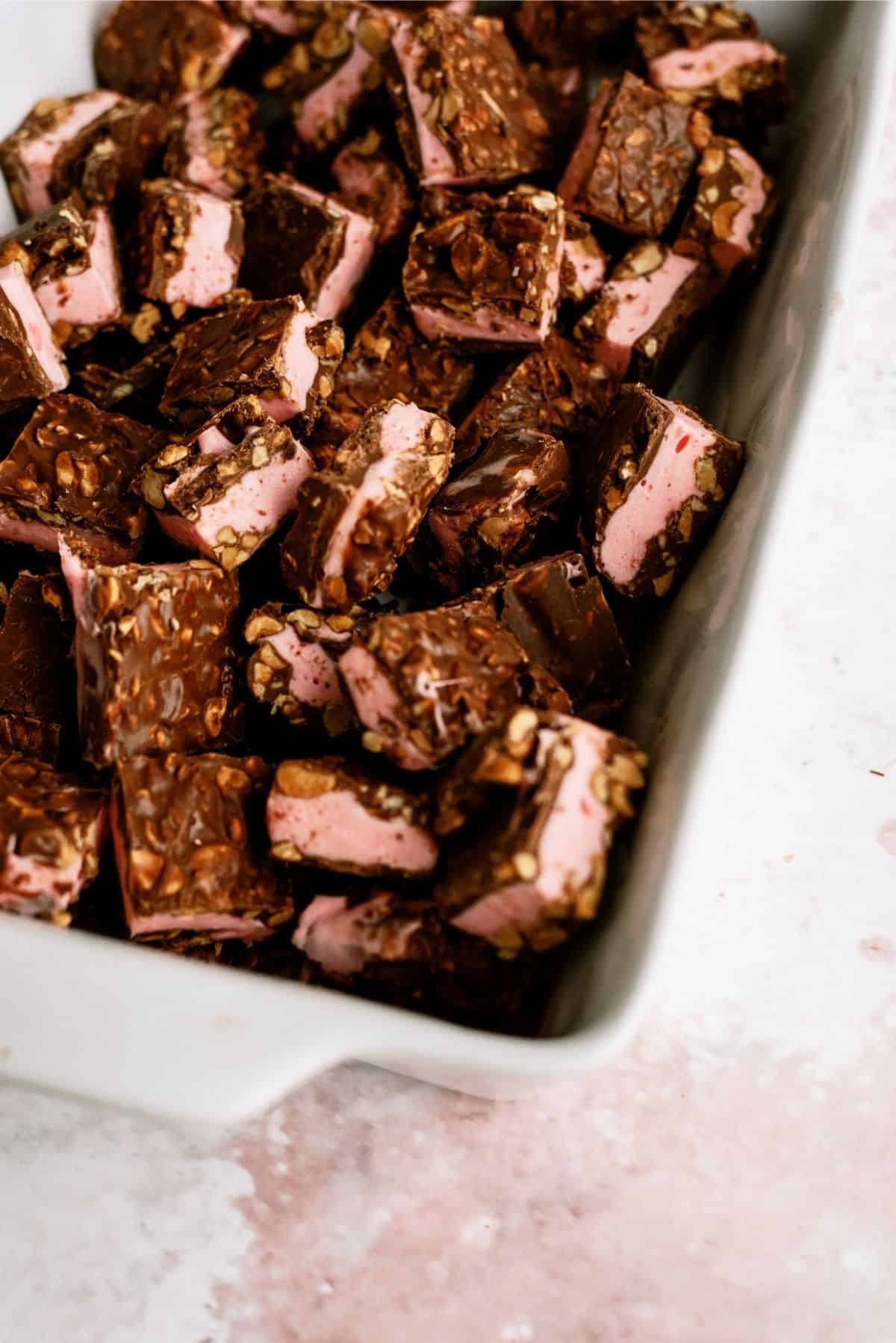 If you are looking for more than a chocolate dessert recipe for Valentine's day, make sure you take a look at our fantastic Valentine Sugar Cookies and Confetti Cupcakes with Homemade Strawberry Buttercream Frosting.
Or if you are looking for something just a little easier to celebrate with our Valentine Cookie Pops or Red Velvet Popcorn are always great options too!
Related Recipe: If you love Cherry, you'll want to try these Cherry Bing Bars!
Ingredients Needed For Our Cherry Chocolate Nut Bars Recipe:
Milk chocolate chips
Chunky peanut butter
Salted peanuts
Miniature marshmallows
Package of cherry frosting (you can find it HERE)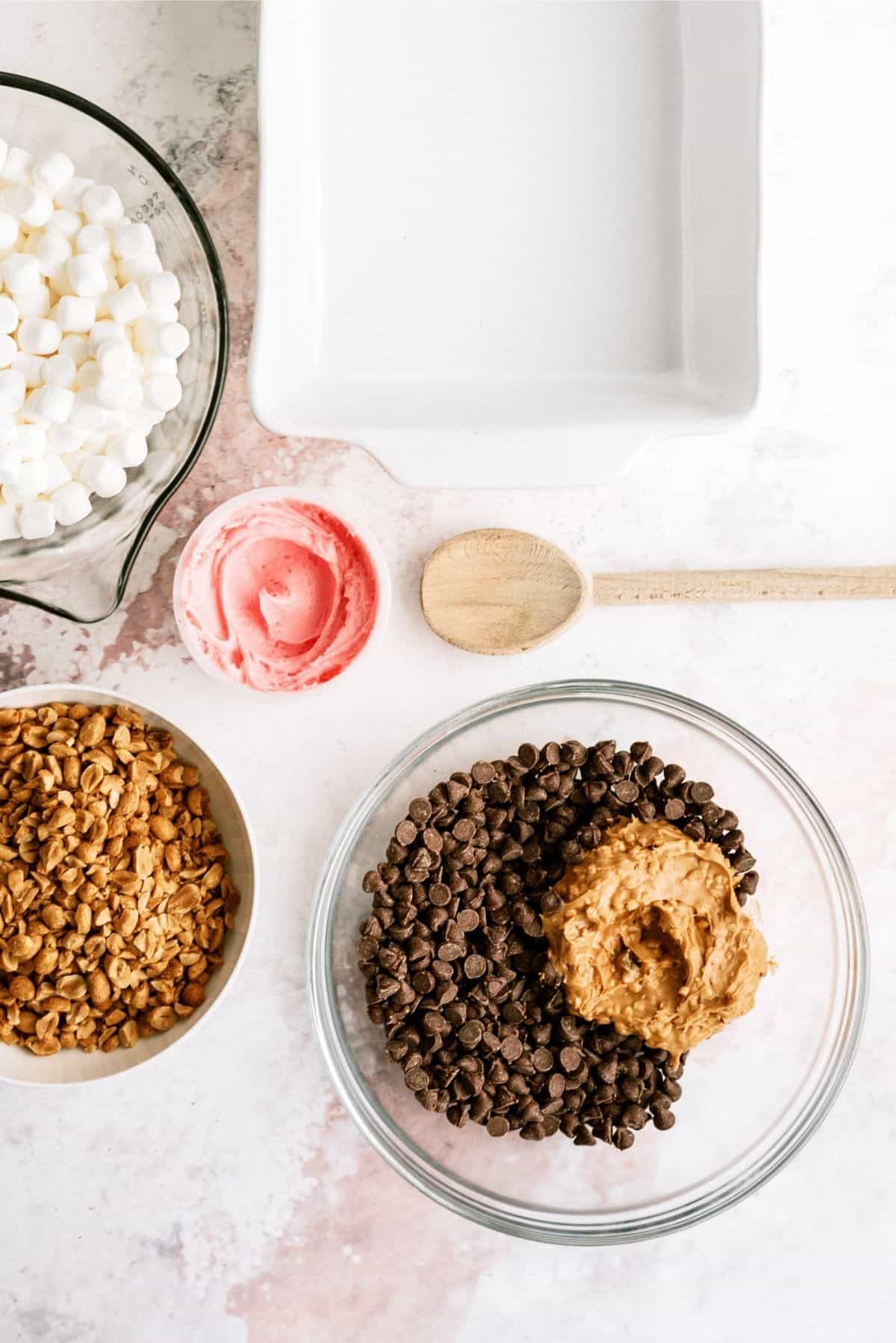 How To Make Our Cherry Chocolate Nut Bars Recipe:
Start by melting the chocolate chips and chunky peanut butter on low power in a microwave safe bowl.
Microwave the peanut butter and chocolate in 30 second increments stirring in between each time until the chocolate chips are melted.
Stir everything together, adding the chopped peanuts.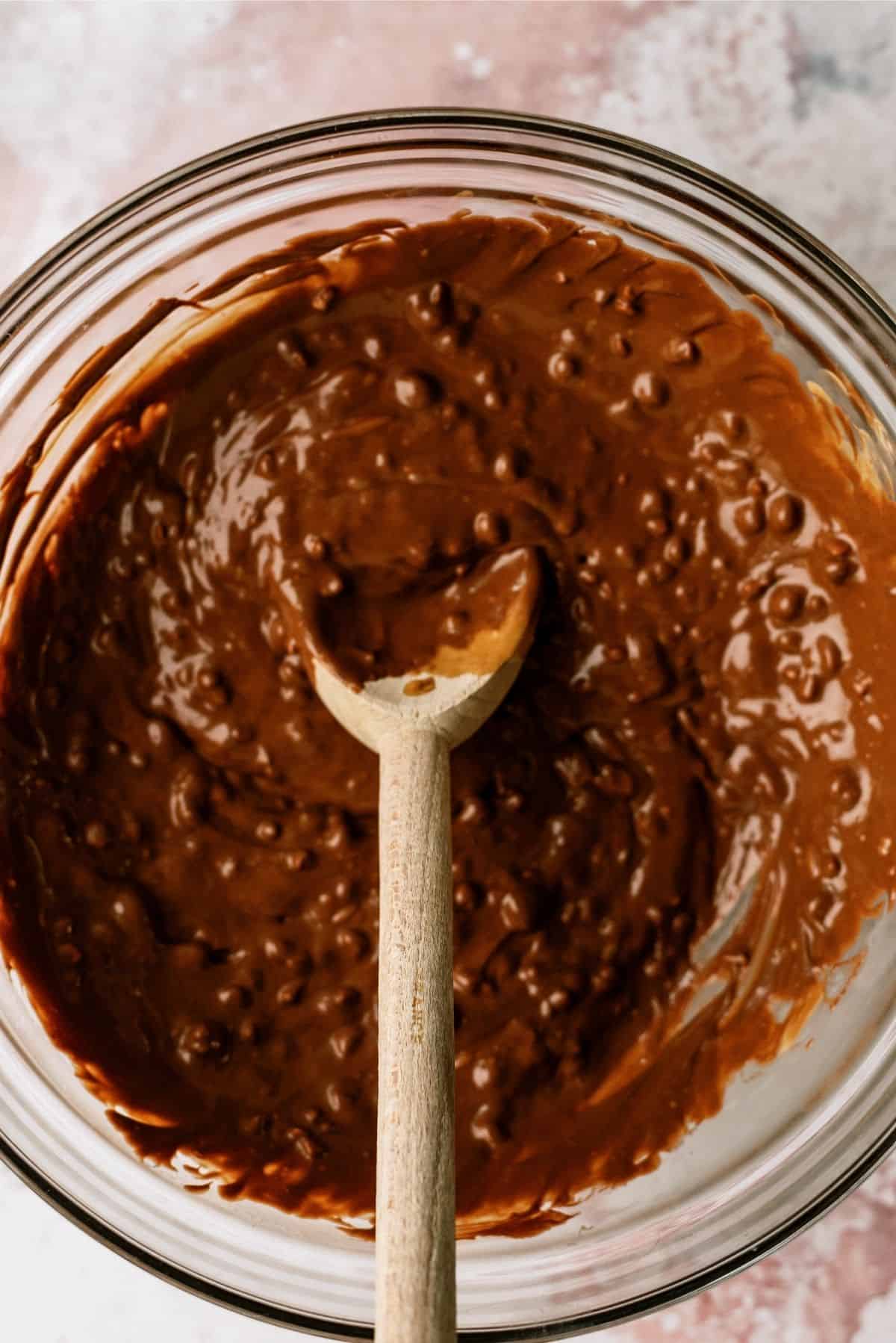 Once they are melted together, lightly spray a 9×13 inch glass pan with nonstick cooking spray and spread half of the peanut butter and chocolate mixture on the bottom.
NOTE: Be sure to spread each layer to the edges of the pan to make sure it all sets up well.
Now place the pan in the fridge to allow the chocolate layer to set up.
In the meantime, melt the marshmallows in the microwave on very low, stopping it to stir every 20 seconds.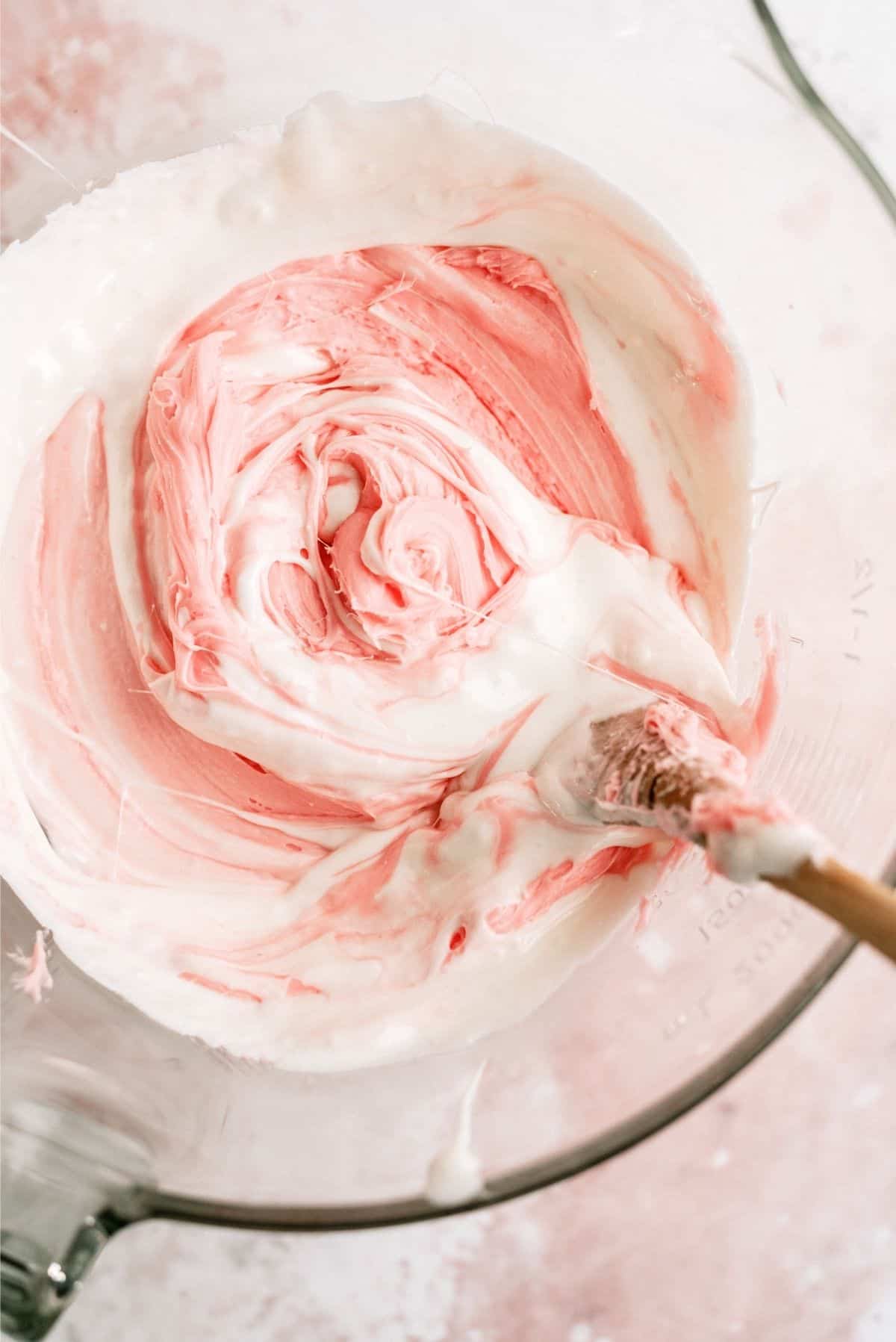 When the marshmallows are melted and smooth, stir in the cherry frosting until it is well combined with the marshmallows.
Remove the pan from the fridge and spread the cherry marshmallow mix over top of the first layer of chocolate, then return it to the fridge.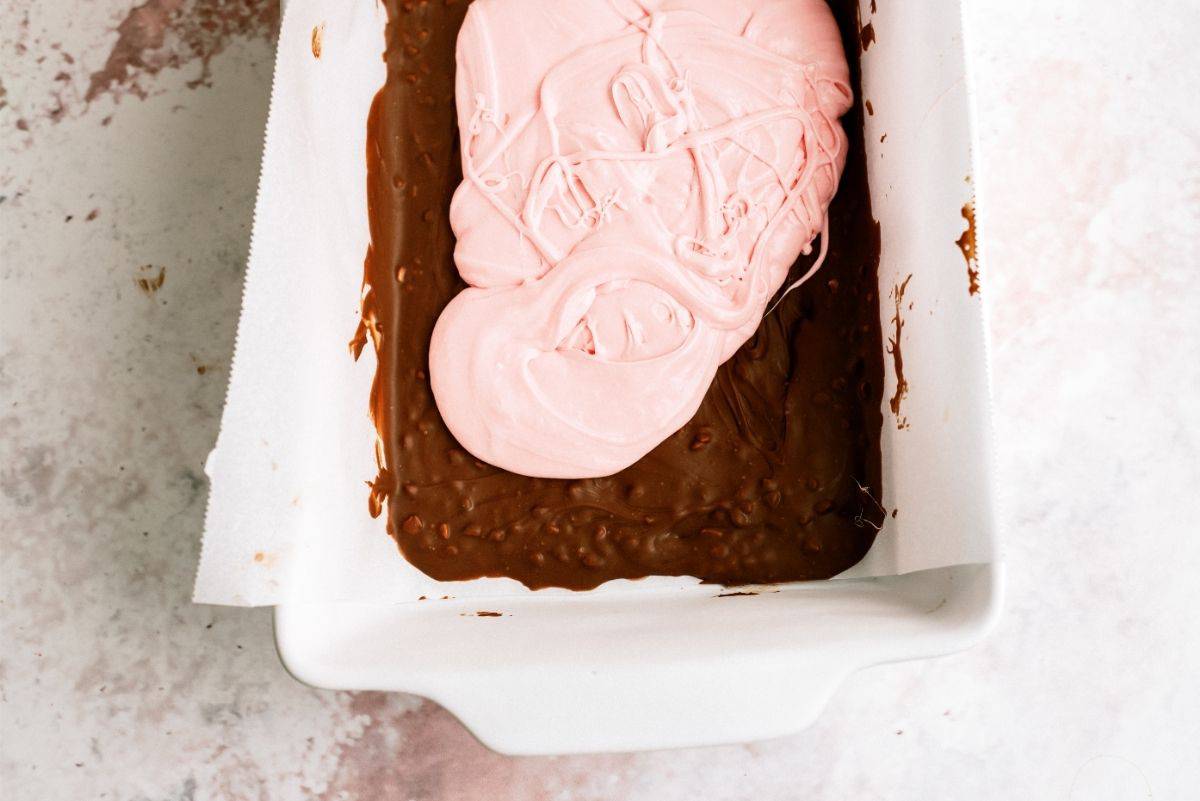 After that has been able to chill in the fridge, reheat the remaining chocolate, slowly in 30 second increments if the chocolate has begun to set up.
Then spread the remaining chocolate over top of the cherry layer.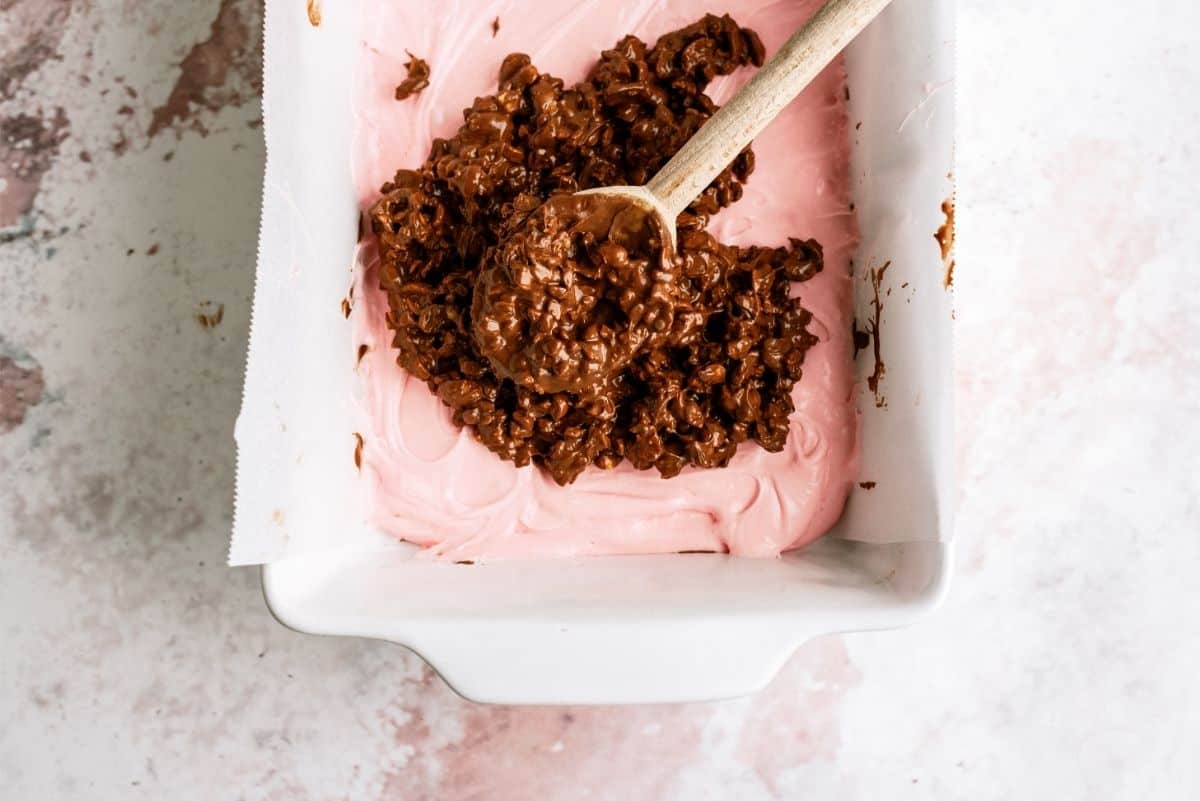 Now, return the pan to the fridge to let it fully set up then cut it into small pieces. This should make about 48 pieces.
When you are not eating or serving these, they should be stored in the fridge in an airtight container.
Looking for more Cherry Desserts?! Try our Creamy Cherry Whip Salad!
To Make This Chocolate Dessert You Will Need:
9×13 inch glass pan
Microwave safe bowl (2)
Nonstick cooking spray